Num Noms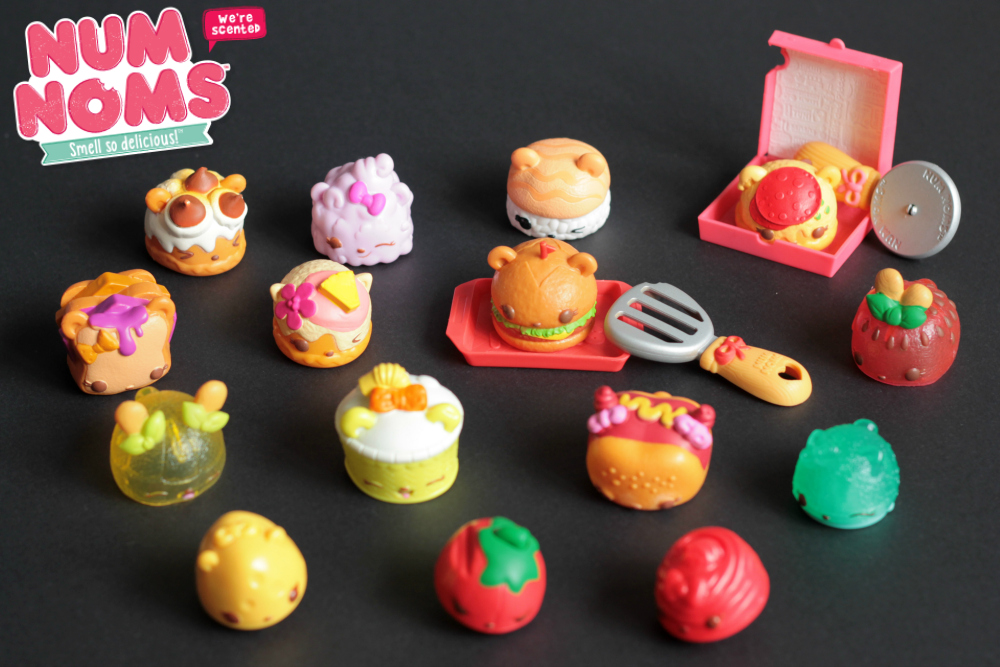 Do you remember all the cool things we used to collect as kids? I am talking Tamagotchi's, Pogs, Beanie Babies, Trolls, Micro Machines, and more! I had to add in Micro Machines for my better half, he thinks I am crazy because I had no idea what they were.
Well, I am having serious "being a kid" envy thanks to these incredibly cute, scented, squishy Num Noms.
When Bella's package of Num Noms arrived a few weeks ago she immediately knew what they were, thanks YouTube creators! She insisted we open "all of them mommy, now". I instantly was drawn to their delicious scents. Ok, maybe not the pizza. They remind me of my childhood with scratch and sniff stickers! She was instantly running around naming all of her Num Noms. Some days I wonder why people are so against electronics, they really can teach our kids some amazing things!
[Read more…] about Num Noms! Adorably Cute Scented Collectible Characters