Easy & Crisp Apple Cider Sangria.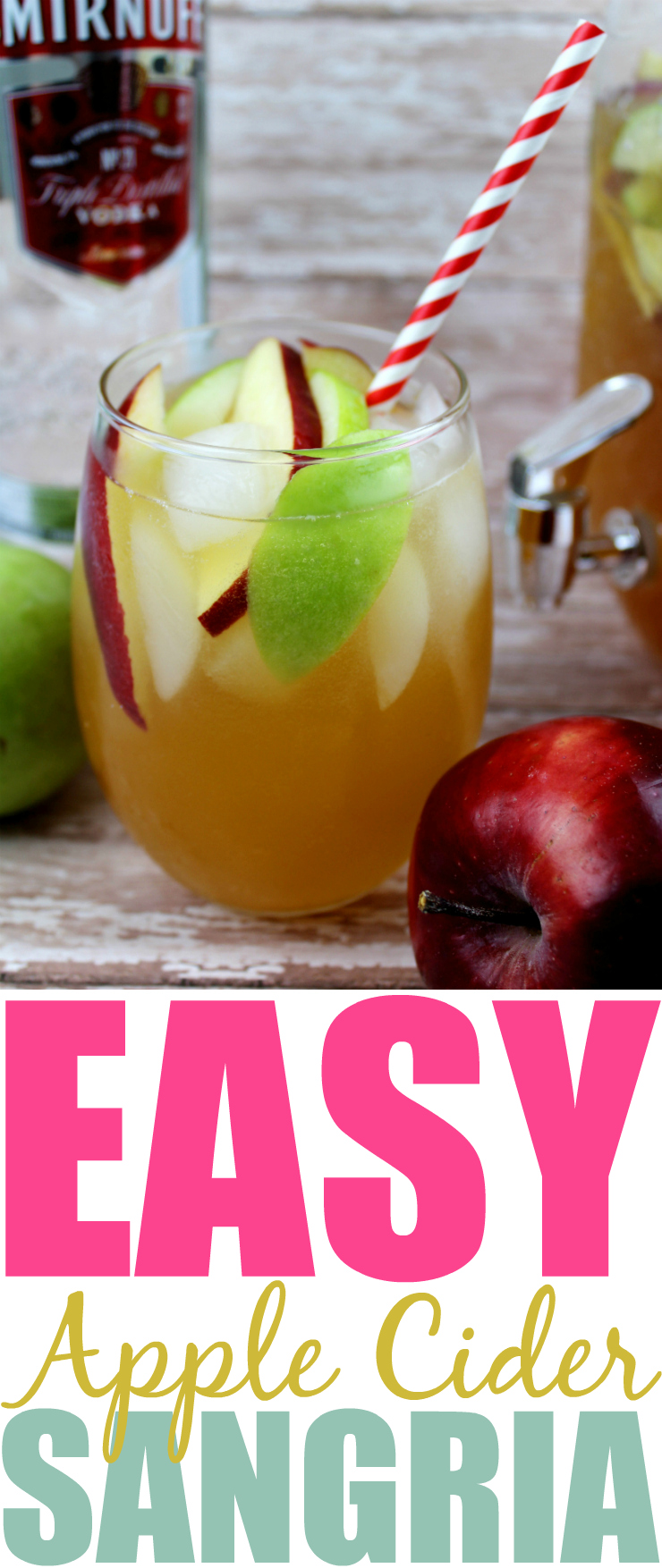 Have I told you I love Sangria before?
I'm not a huge drinker when it comes to wine. I am actually really picky, if drinking it solo it has to be sparkling wine and not too dry.
With that said, I get a LOT of red and white wine when we host friends and family. I used to re-gift it because I didn't care much for it.
However, after trying Sangria a few years ago I fell in love, and found a new way to use up all those dust gathering bottles of wine!
I serve up Sangria all year round, summer bbq's, new years eve, you name it, Sangria is on the drink list!
It is so fast to pull together, and there are so many options to change it up.