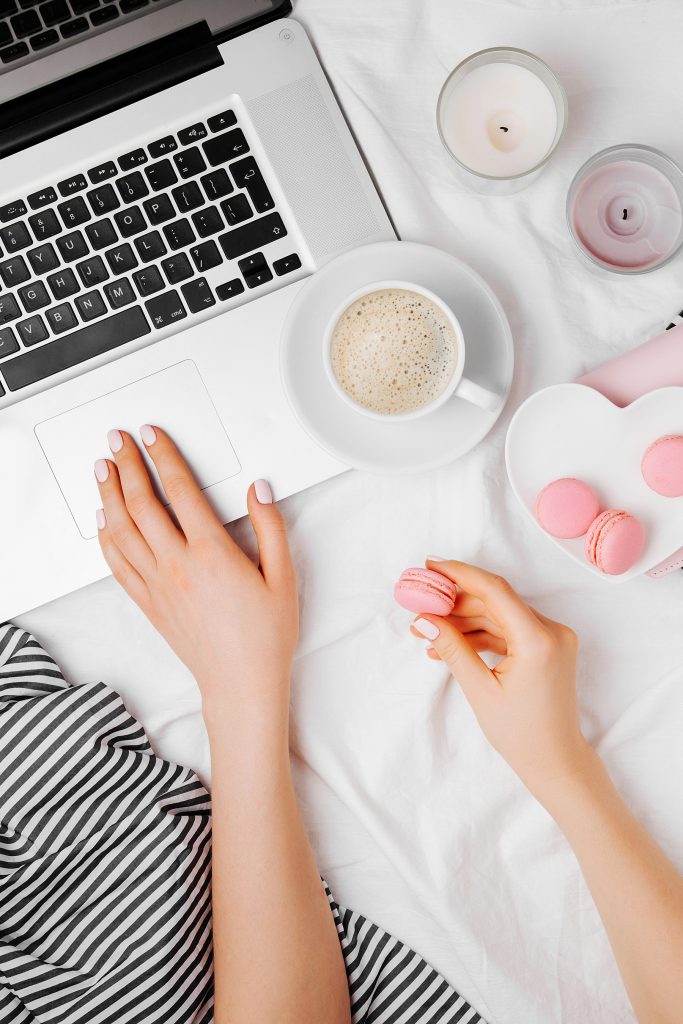 Wondering How To Make Money Blogging?
Whether you have been blogging for a while or just started a blog, I'm going to share some insight on how to make money blogging.
If you are thinking about starting a blog you should start at my article on How To Start A Blog.
It is no secret you can make money on your blog.
However, if you want to make money blogging, you have to create great content that readers will enjoy and come back to read more.
You can't just dive in and not put in some hard work on your blog and expect a windfall of money in your lap.
In order to achieve success, you need to create a user-friendly blog that is crisp, clean, appealing, and has great content!
Without readers, you have no traffic, and without traffic, you have no worth to advertisers.
So, the first step before diving into monetizing your blog is to ensure you are writing quality, authentic content that draws readers in.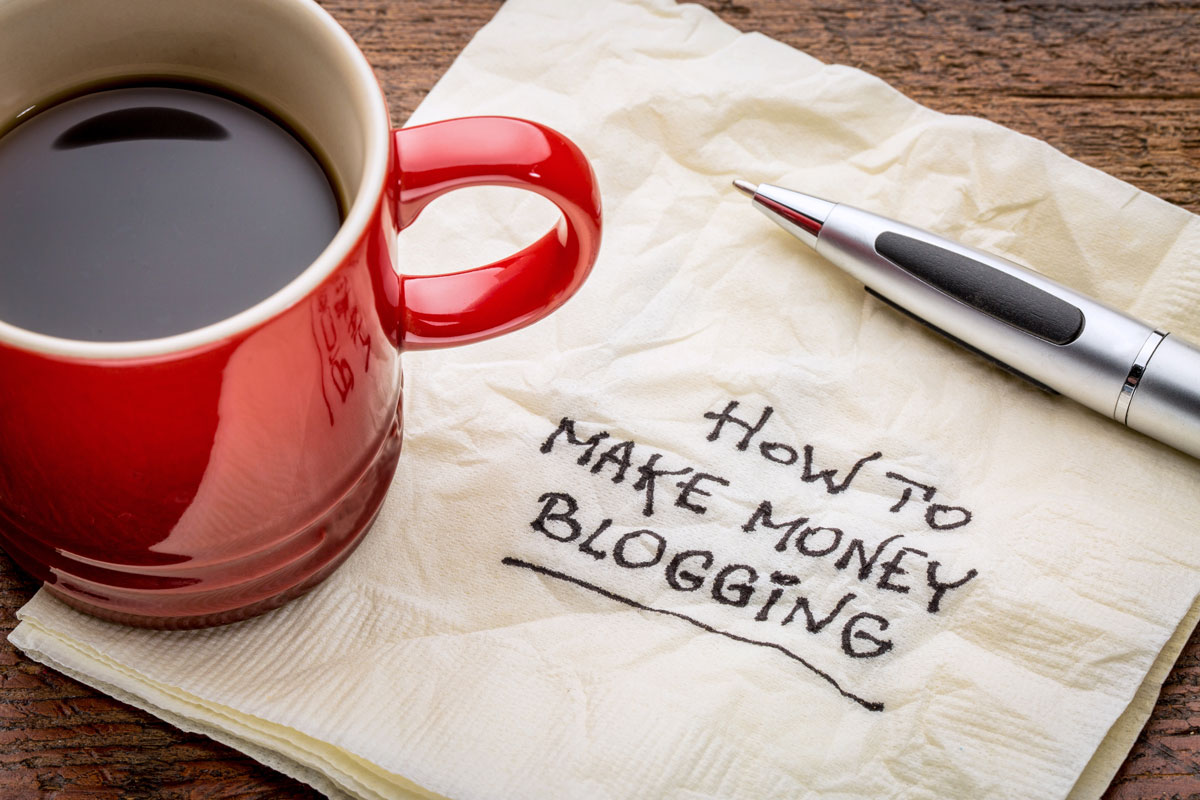 Make Money Blogging
I was always told making money on a blog is a marathon, not a sprint.
It takes time to find what products will sell or finding sponsors for a post, but after some hard work, the money will begin to roll in.
So if you have a blog and want to know how to make money blogging keep reading!
1. Display Ads
If you have traffic coming to your site, implementing display ads is a great option for passive income.
You can join an ad network, and once they accept you, you can place ads on your sidebar, header, footer, or even within your content.
Depending on the type of ads, you will get paid per impression or by clicks on the ads.
This is a great option for many bloggers, and if you have good traffic it can be a good lump of change in your pocket each month.
Each ad network has rules and will share how they pay for ad placement.
Be sure to look into different networks to see which one fits you the best and can hopefully bring in the most profit.
Some ad networks you might consider: Google AdSense, Sovrn, AdThrive, and Mediavine, to name a few.
In early 2017 I stripped my site of ads after an awful experience with an ad network.
They were pushing spammy ads on my site and refused to rectify the situation in a professional manner.
It wasn't until late 2017 that I finally decided on a new network after recommendations from fellow bloggers.
I joined Mediavine in October 2017 and I am extremely happy with my ad revenue.
Plus, no spammy ads!
2. Affiliate Programs
Affiliate programs are another way that a lot of bloggers make decent money.
With affiliate marketing, you place personalized links from the companies into your articles or directly on your social media accounts.
When someone clicks through your link and makes a purchase you will earn a commission.
Affiliate income does take some time and traffic, but it is a great way for long-term monetizing of your site.
ShareaSale, CJ, Amazon.ca/Amazon.com and Rakuten Marketing are just a few of the affiliate programs I participate in.
I personally have taught myself how to effectively utilize affiliate marketing to monetize my site.
It is something I have been rocking at for 7+ years.
I've spoken at a blogging conference to rooms full of bloggers on affiliate marketing.
I shared all my knowledge, tips, and tricks with them.
Stay tuned as I will be diving more into affiliate marketing soon.
3. Sponsored Content and Ambassadorships
Both of these are big ones for bloggers.
Sponsored content and Ambassadorships are great ways to make money blogging.
A company or PR rep may reach out and offer you a price to write content on one of their products or services.
This will include sharing it on social media accounts and more.
You may also become part of blogging networks where you are emailed sponsored campaign and ambassadorship opportunities you can apply to.
Ambassadorships are more of a long-term deal.
You might work with them for a period of six to twelve months and publish three different articles within that time for a set amount of money.
Companies are pretty particular on the content they want and will share things they want to be included within the post.
You will be sent a contract to sign, this is one contract you will want to read.
Many companies require exclusivity which is common and usually a month-long.
This means you cannot work with or promote any competing brand/product within that time frame.
When brands ask for more than a month exclusivity I always increase my rates to compensate for any potential lost work.
Needless to say, you will always want to read the contract in full before signing.
It will detail what is expected of you, legal stuff, payment terms, and more.
If there is something in the contract you are not comfortable with or something you would like added, email your contact and discuss it.
It is important to make sure companies can easily find your email address on your site in addition to a contact form.
If you don't have these you will miss out on job offers!
4. Create an eBook
Many bloggers write eBooks and sell them.
Some are filled with tips for around the home, blogging tips and tricks, recipes and more.
Then they promote their eBook on social media and on the blog, and it can bring in sales.
You can write an eBook on pretty much anything you are well versed in.
I wrote my first eBook back in 2011, Extreme Couponing Mom's Couponing 101.
It was packed full of all my tips and tricks to saving big using coupons!
I revised the book a few years later to change and include new information.
Since it's publishing date I have made over $10,000.00 in sales and it has helped 1000's of Canadians learn how to coupon like a pro.
5. Paid Reviews
Paid reviews are when a company will send you their product along with a form of payment. In return, you write an honest review of their product on your blog or social media.
Some companies don't offer compensation and just offer the product, while others will offer their product along with payment.
One thing you must remember, no review products are free.
If you are doing any kind of work for that product, the product is your payment.
Writing a review, taking pictures, and promoting it to your readers is WORK.
When you grow your following and influence your rates will increase.
This includes your minimum rate for review products.
While you may accept reviews without payment, they should always meet your minimum rate.
If it doesn't you can always request the remaining amount of your rate be paid, or more product is sent.
Stay tuned, I will be sharing more tips on blogging soon. Some of the topics I will be covering are:
Affiliate marketing
How to write the perfect pitch
Amazing resources & tools for bloggers
5 investments for your blog that are worth it
… and so much more!