How To Prepare Financially For A Baby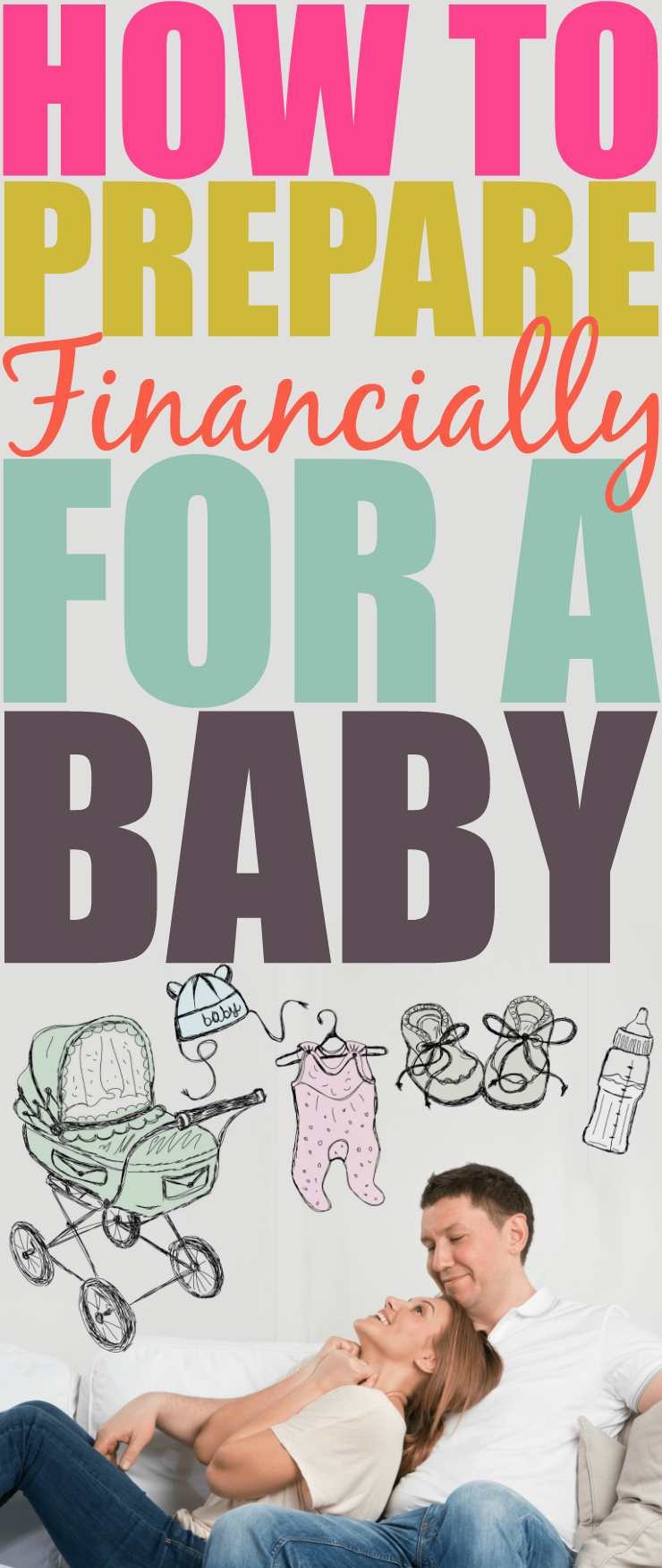 It's an exciting time when you and your spouse decide to add to the family. If you're thinking about adding a little one to your family, it's time to start planning.
Preparing yourself financially is a big part of planning to expand your family. While having a child can be expensive, there are many ways to save on their needs. From couponing to shopping second hand, stocking up on sales and more, you can have a child on a budget!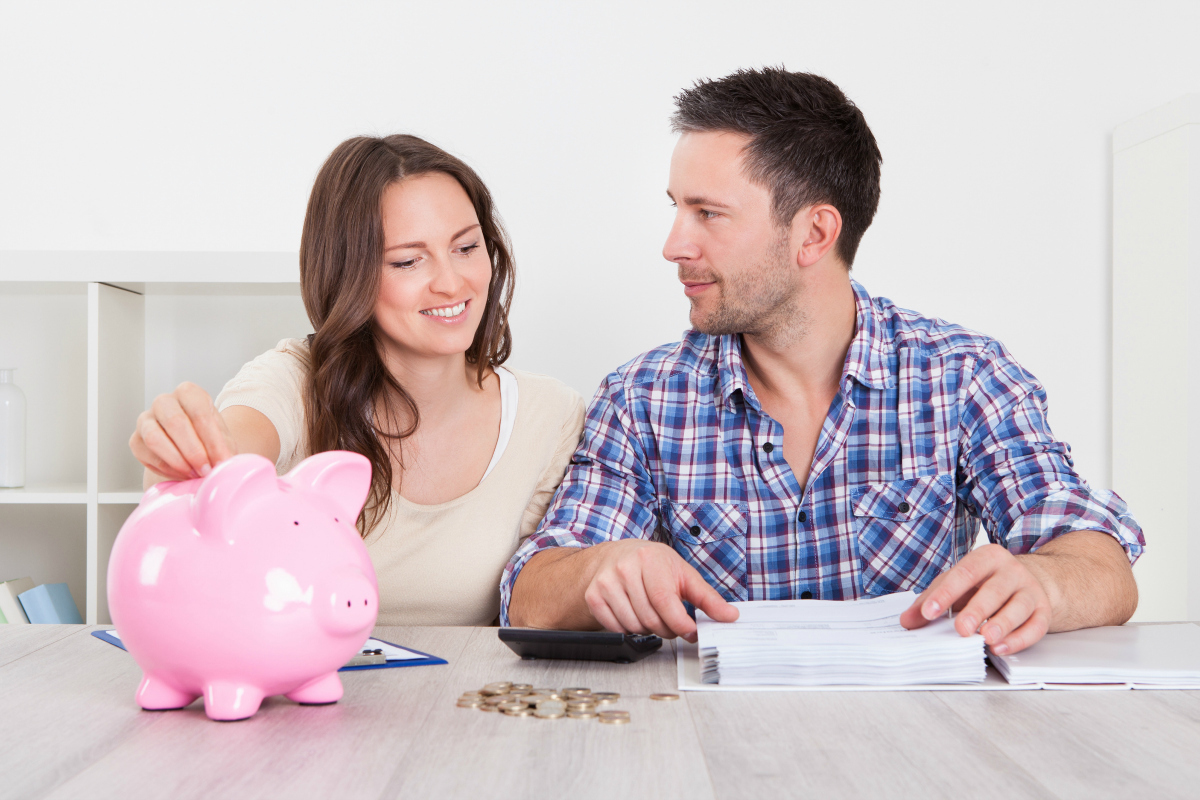 How To Prepare Financially For A Baby
If you are thinking about trying for a baby here are a few tips you can use to help prepare financially for a baby.
Budget for a Maternity Leave
One expense you'll have almost immediately is the financial strain a maternity leave can cause. When you or your spouse is off of work to care for a new baby, you can feel the loss of income very acutely. Start planning for this as soon as you decide you're ready for a family. Look into what you will receive in maternity benefits and start setting money that will help with any unexpected expenses during this time.
Also, many first-time parents do not realize that the taxes taken from your maternity benefits is almost always not enough. This means come tax time you will likely get a big shock of owing money to the Government. The same goes for EI benefits, my mother ran into that issue. You can call in and ask that they take off more taxes from your benefit payments so you are not owing come tax time.
Register for Baby Shower Gifts You Need
When you're expecting your first child, most families throw a baby shower. This gives friends, family, and coworkers the chance to celebrate a new life and to shower you with gifts. When you find out you're pregnant, you should start thinking about the supplies you actually need, not just want. When it's closer to the time, you can then register for those items in hopes that you'll receive it as a gift, saving yourself the money you would spend on it.
A few big items to put on your registry:
Car seat and stroller system
Swing
Exersaucer
Playpen
Diapers, they grow out of the small sizes quick, I suggest asking for size 2 and up
As hard as it is try not to buy much prior to your shower. Once you've had your baby shower you can figure out what you still need. For many things I suggest buying gently used. Not only will your baby not know that their bouncy chair, swing, clothing, etc is second hand, if you keep it in great condition you can resell for close to, if not the same amount you paid. For Bella I bought her swing second hand in like new condition for $50, I saved over $100. I also buy a lot of my children's clothing second hand, they grow too quickly to be spending $50 on an outfit.
One of my favourite places to sign up for a baby registry is Amazon.ca or for my American followers Amazon.com. They sell everything you could possibly need for your baby and people can purchase right on their site and have it shipped directly to you!
Set Up Savings Accounts
When you are starting to prepare financially for a baby, a savings account is key! Having a child can cost a lot of money long-term. If both you and your spouse work, you'll eventually need to pay for childcare. As your child gets older, you'll have to worry about extra curricular activities, as well as summer care. Start planning for these expenses by setting up a savings accounts. This will save you a ton of money in the long run.
You will also want to start thinking about saving for their post secondary education. Putting money aside can significantly reduce the amount of debt your child will incur getting an education. There are many high interest, tax-free savings account options as well as RESP's you can consider. Figure out what is best for your family.
Start Planning for Childcare
If you're planning to go back to work after your maternity leave, you should start planning for childcare. You'll want to visit different childcare facilities and find one that you feel comfortable with. In some cities childcare is so sought after many have to put their unborn children on wait lists in hopes that when they are ready for daycare there will be a spot.
Once you know where you want to send your baby during the day, you can start planning for this extra expense. Look at your monthly budget and see how your childcare expense will fit in. If you are lucky enough to have family that are willing to help should they be a retired or a stay-at-home parent that can significantly reduce the amount of expenses on childcare!
Stock Up On Sales
Diapers are not cheap. Clothing is not cheap. Food is not cheap. When things go on sale or clearance having some extra money in your budget to stock up so you can make it to the next sale cycle is key.
If wanting to buy new clothing, buy off-season during clearance sales for the following season.
I am just finishing my last diaper stint and can say with 100% confidence, the BEST deal on diapers is on Amazon with your Amazon Prime membership. You save 20% off diaper subscriptions, buying the largest box (economy size) will have you paying only $29.82 which is amazing. Even better, when they have a sale price OR Amazon coupon you can pay significantly less!
Check out Amazon.ca and Amazon.com for your diaper needs! Side note, you can 100% cancel your diaper subscription, even right after it ships – no commitments, obligations or fees! Then next time you need diapers check for a sale/coupon and subscribe again!
There are many expenses associated with having a child. These few tips can help you start your family off on the right financial foot.
What tips do you have to prepare financially for a baby?