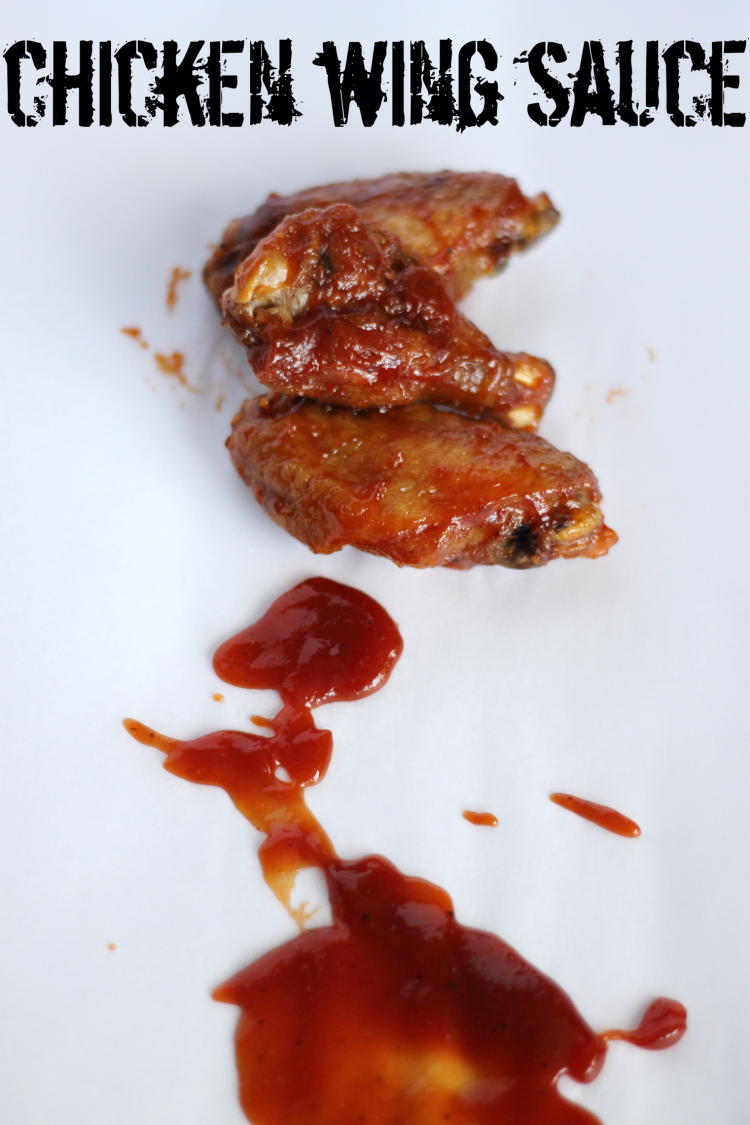 It's a hard toss-up for me when asked my favourite food, it's even harder when I don't feel like cooking and my partner asks what I want to eat. If you ask him if there was one thing he could change about me it would probably be the fact I get hangry but can't decide what I want and say no to all of his suggestions. In my opinion this only really happens when I am really hangry, when I am just normal hungry I can make decisions a little easier!
Needless to say chicken wings are up at the top of my fave things to eat, and is probably one of the main reasons alongside pasta, that I have such a hard time sticking to eating healthy. I honestly would have to starve myself all day to allow for my chicken wing eating calories, which at that point I would just be overly hangry and wouldn't be able to even decide on wings. It is not fair that wings have to be so delicious. Why are all the good tasting things so bad for us?
If you ask my ex what was the one food I ate EVERY.SINGLE.DAY while pregnant with Abby back in 2002 it would have been Red Rockets. I honestly was their best customer back in the day when I lived in Hamilton. Every day was the same order, Combo #5 please. After Abby was born and for years onward until I moved to Toronto it was Combo #6, so I could have leftovers for lunch the next day. Many nights ordering wings & ribs to chow down on with my best friend Julian as we watched Smallville, ah the memories! I honestly still think they need to open up shop in Richmond Hill, seriously I have ZERO wing delivery options out here except for pizza joints, which lets be honest are sub-par at wings!
I can tell you that over the years my bank account has not liked chicken wings, I am not quite sure why they are so expensive. I mean, for the amount of actual meat you get for the price you pay it is quite ridiculous. But again, we are here, back at the simple fact they are SO DELICIOUS! Red Rockets was definitely worth every single penny I spent, I don't regret it at all and would definitely order if they were in my city. Sadly they are not and my only real option for wings here means my better half has to go pick them up, which he hates doing, and again they are expensive!
This is why I have recently started making my own wings at home with my moms best chicken wing sauce. Even when I am paying full price at the grocery store I can feed my whole family of 6, with a teen who can down 15 wings on her own, for under $20. I can barely get a wing meal for myself for that price when ordering take-out. No Frills is probably my fave spot to grab "cheap" regular price wings. I grab two trays which are normally around $9 each and have about 25 wings in them.
Today I am going to share with you this amazing recipe from my mom for her best chicken wing sauce. It tastes just like the medium wing sauce you get out at a restaurant. It definitely has a kick to it so if you are more on the mild wing sauce type definitely add the hot sauce a bit at a time and taste test it.
The Best Chicken Wing Sauce Recipe
Print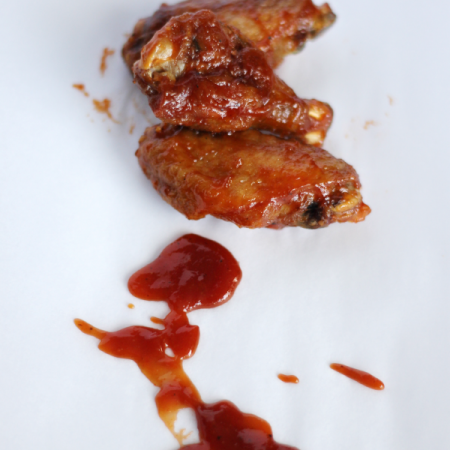 The Best Chicken Wing Sauce Recipe
---
Author:

Prep Time:

5 mins

Cook Time:

15 mins

Total Time:

20 minutes

Category:

Condiment
Ingredients
1 cup ketchup
2 tsp mustard
2 tsp white vinegar
1/2 tsp celery salt
1/2 tsp garlic powder
1/2 tsp onion powder
1/4 cup brown sugar
1/4 cup hot sauce
salt & pepper to taste
---
Instructions
In a medium-size sauce pan on medium heat combine all of your ingredients.
Bring to a low simmer and reduce your heat to low.
Continue to cook your sauce on low heat for 10 to 15 minutes.
Turn off your heat and leave your pan covered on the stove until ready to use. If not using that day put in an air tight container, in the fridge for up to one week.
What is the one food you love when you eat out that you wish you could master at home to save money? Don't forget to come back to let me know what you think of my moms sauce when you try it!