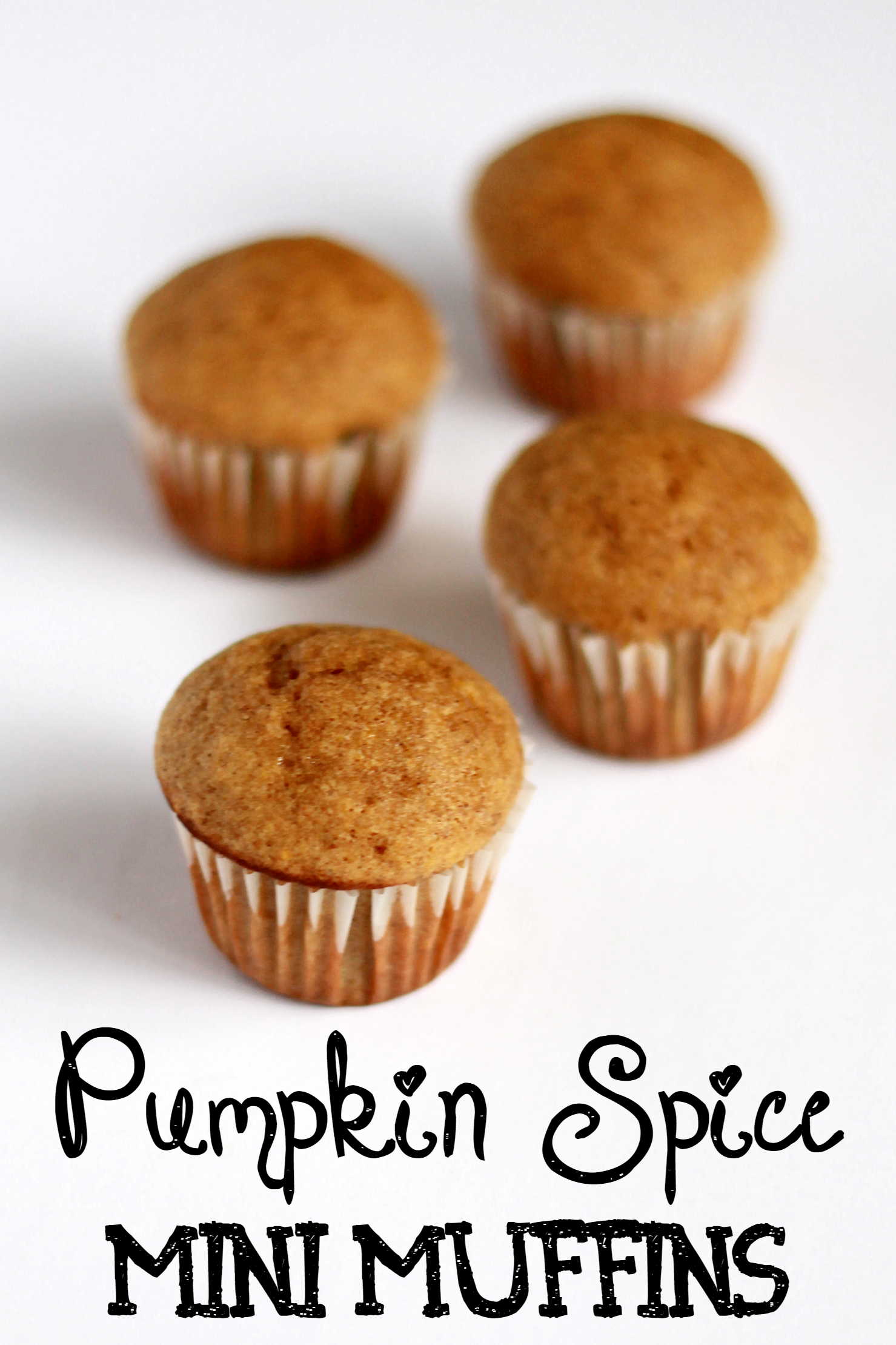 Pumpkin Spice Mini Muffins are a big hit in our home. Well, they are with at least two of my children. The picky one won't even try them if I paid her to, kids right?
Out of all three of my children Hailee is the least picky of all. Over the years I have had very few arguments about food with her and she is at the very least willing to try something before saying she doesn't like it. Bella of course is still young so I don't really acquire her pickiness to anything more than being a toddler. Abby of course as I have written about before is picky and has been that way since she was about 4 or 5 years old.
Thankfully I know, one day, Abby will start to try new foods and when she eats something she told me was gross or said "I don't like that" before I could even finish saying what "that" was I will have the last word of "I tried to tell you how good that was when you were … years old".
This past weekend I was not only extremely busy with work I was also sick. My whole family had been sick the week prior and I thought I was in the clear once they all started getting better. Unfortunately the next day I woke up with the chills, sore throat, and congestion so bad I wanted to rip my face off, thanks family! Hailee however was determined to bug me into an oblivion to make her pumpkin spice muffins. Unfortunately for her the time was just not available so yesterday I decided while she was at school Bella and I would bake a batch and surprise her when she got home.
Supplies Needed
Having a mini muffin pan is an essential for a lot of delicious and fun recipes, I will be sharing more of my fave recipes using a mini muffin pan in the coming weeks so stay tuned!
Pumpkin Spice Mini Muffins
These pumpkin spice mini muffins take no time at all to whip up and I love that they are bite size.
Print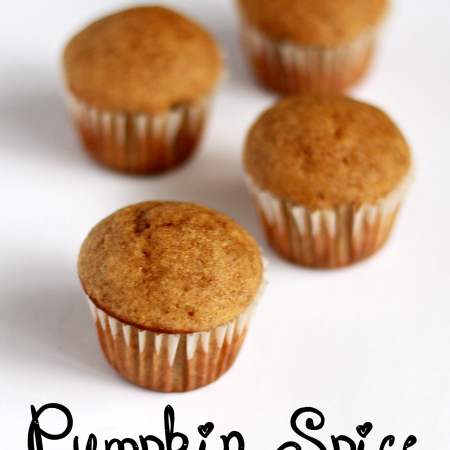 Pumpkin Spice Mini Muffins
---
Author:

Prep Time:

10 mins

Cook Time:

10 mins

Total Time:

20 minutes

Yield:

48

Category:

Dessert
Ingredients
1 1/2 cups all-purpose flour
1/2 tablespoon and 1 teaspoon pumpkin pie spice
1 teaspoon baking soda
1/2 and 1/4 teaspoons salt
1 1/2 cups granulated sugar
1/2 can Pumpkin Puree
2 large eggs
1/4 cup vegetable oil
1/4 cup water
---
Instructions
Preheat your oven to 350° and line your mini muffin pan with paper liners.
In a medium-sized bowl mix together your flour, pumpkin pie spice, baking soda and salt.
In a large bowl mix together your sugar, pumpkin, eggs, oil and water; mix until just blended.
Add your flour mixture to the pumpkin mixture stirring just until moistened.
Using a small spoon scoop your batter into your paper lined muffin cups, filling 3/4 full.
Bake on the middle rack for 9 to 10 minutes or until toothpick inserted in center comes out clean.
Allow your mini muffins to cool in pan on for 10 minutes. Once cool remove to wire rack and allow to cool completely.
Store your pumpkin spice mini muffins in a covered container.
If wanting to freeze, once fully cooled individually wrap each muffin with plastic wrap and then place in a large freezer bag.
Let me know in the comment section below if you will be making these pumpkin spice mini muffins and don't forget to come back and let me know how they turned out!