Disclosure: I am a member of the Collective Bias®  Social Fabric® Community.  This shop has been compensated as part of a social shopper amplification for Collective Bias and its advertiser.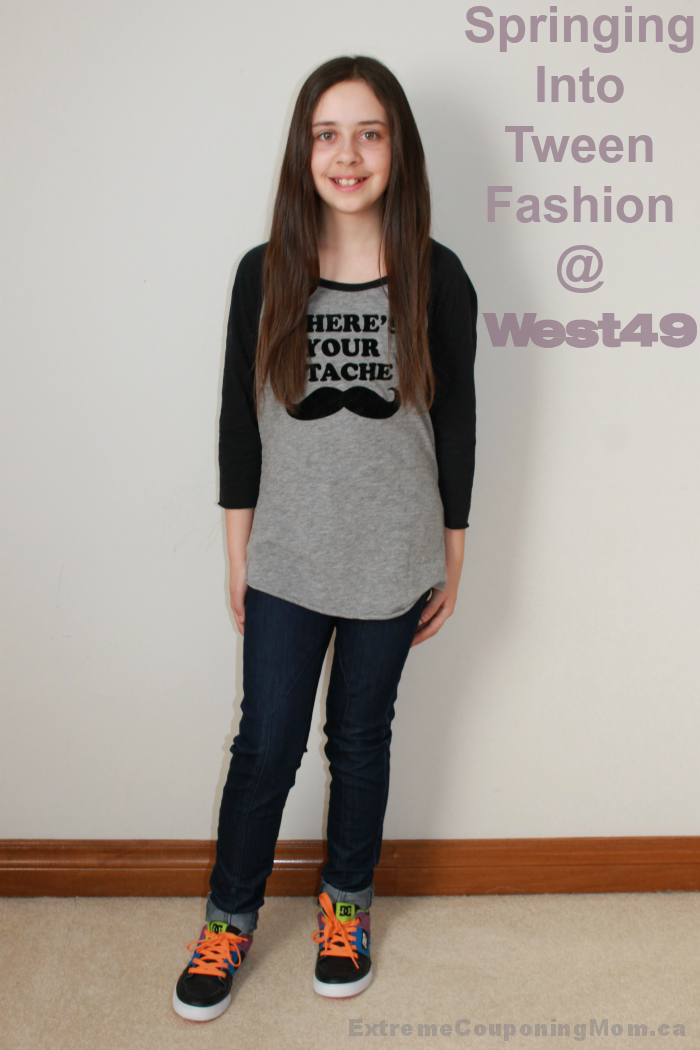 Abby is the oldest of my three daughters, she is a smart and caring big sister. She loves arts, building things, crafting and technology. She is forever taking pictures of Reggie (our cat) and Dash (our dog) on her new cell phone so she can make hilarious videos and by hilarious I mean slide shows of them with that sad corny music you hear on those shelter donation commercials on TV. The first time she showed me one I was laughing so hard I began to cry. She is my adventurous child, one who loves to get dirty and I have to bribe to wear a dress at Christmas.
Now that Abby is in her tweens I am finding it much more easy to find clothing that suits her "not-so-girly" personality as for years we would shop in the boys department for clothing because the girls section of many retailers was just too frilly for her. West49 has been one of her favourite stores since she started stealing clothes, I mean "borrowing clothes" as she says, from my closet. Their female apparel has the best of both worlds, there is the girly stuff like dresses, lace etc and then there is as I would call it the more laid back and casual clothing which fits Abby to a 'T'
With the new baby in the house I don't get much one-on-one time with my older girls as I would like so a shopping date for just Abby and I was on the calendar. I wanted to spend some quality time with her as well as pick up a few new items for her Spring wardrobe.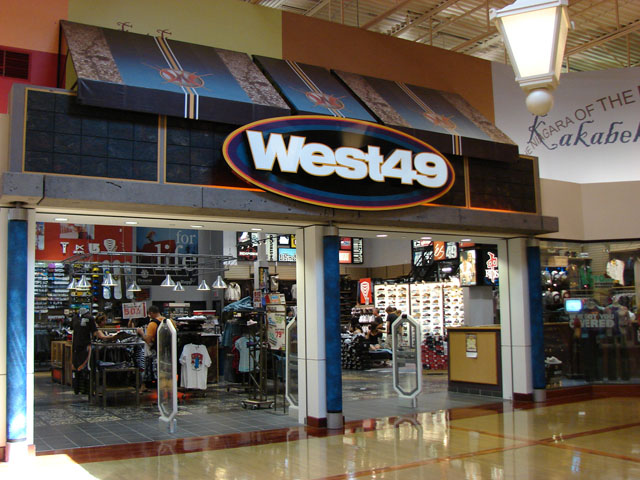 We took our adventure to West49 leaving the baby and Hailee behind with nanny Laura. Of course being the frugal woman I am when we arrived at the store I was so happy to see a huge sale area in addition to seeing that shoes were significantly marked down because she definitely needed new shoes. We headed over to the sale section and started pulling off pieces she liked that were in her size. I was pleasantly surprised at the variety of sale items that were in her size because lets face it half the time we hit sale racks the selection normally isn't the best.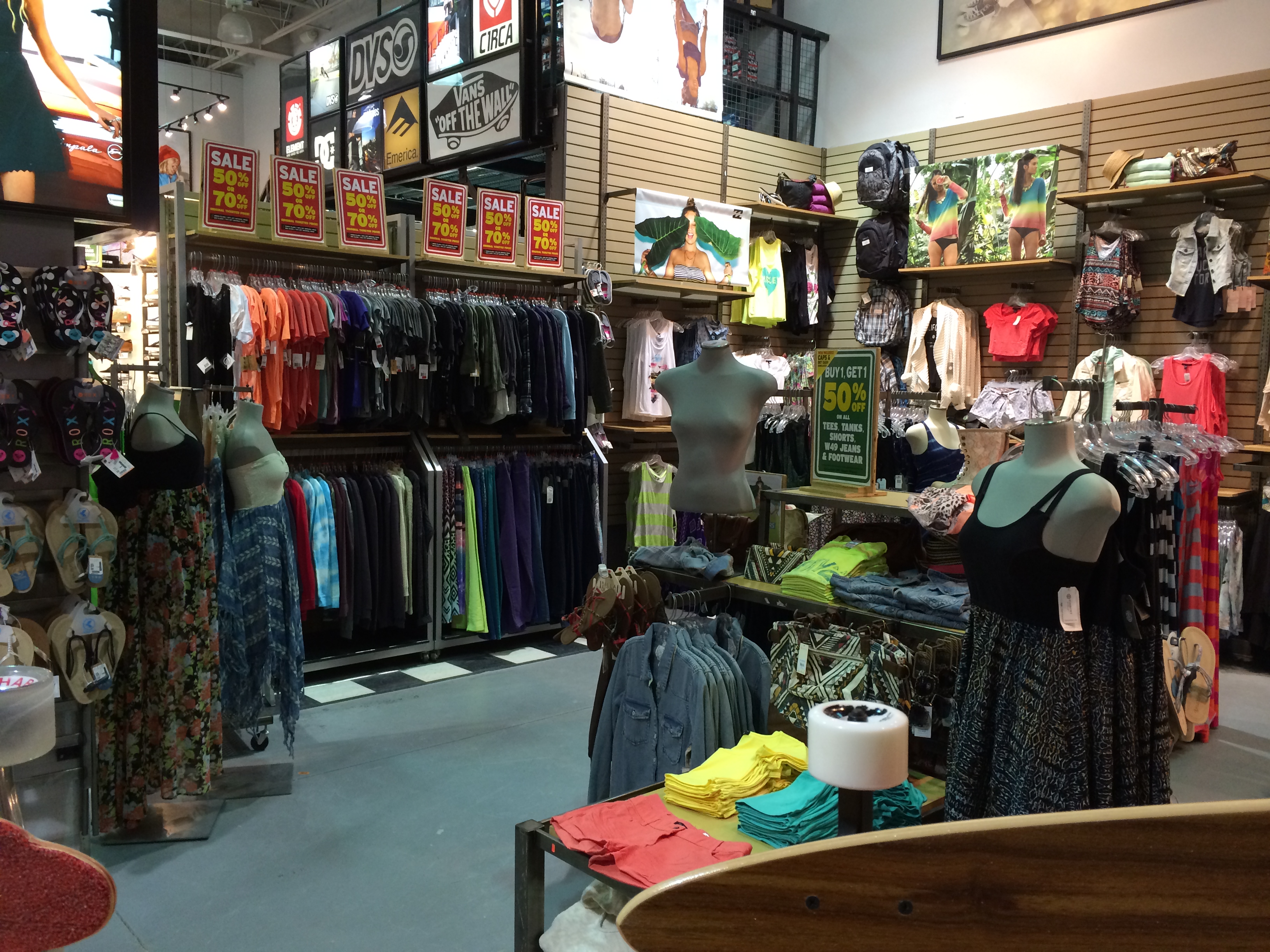 After checking out the clothes and having one of the staff start Abby a change room we ventured over to the huge shoe wall to see what deals we could find. She instantly spotted a pair of DC shoes she loved and jackpot they had them in her size. I was very tempted to try a few on myself as they have shoes for the whole family, even small itty bitty ones in Bella's size but this trip was all about Abby and I kept it that way!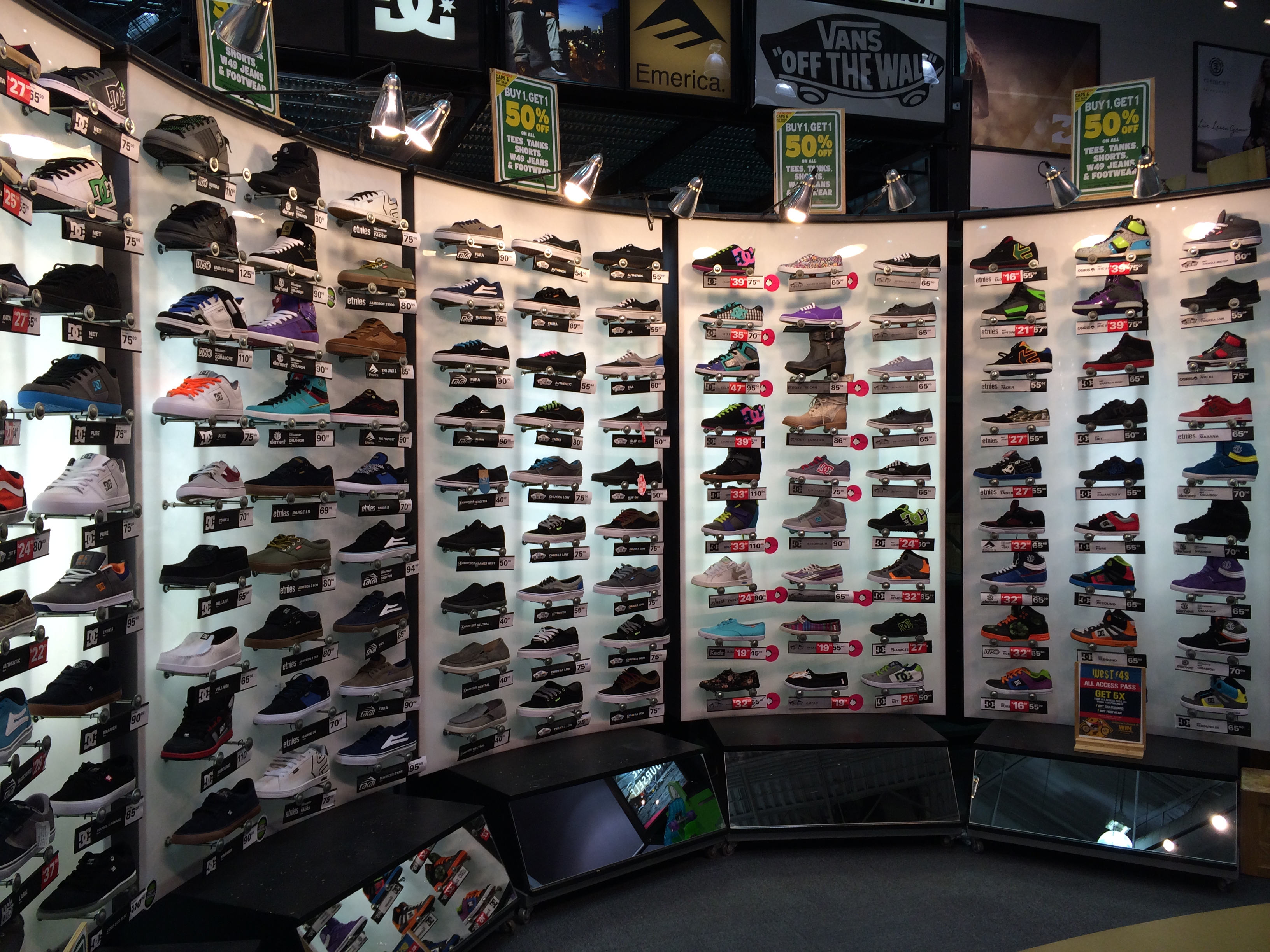 Abby had a blast being a model and trying on the outfits we had picked out and as you might remember we played a little game with you all on our Facebook, Twitter and Instagram accounts. We posted a collage of Abby in three different outfits and asked you all to vote which outfit you thought would be the winning one Abby would pick. Well if you picked outfit C you are 99.999% correct, she did pick the top and pants from picture C along with the new shoes she tried on below! The jacket was the only thing we didn't purchase that she tried on and once we got home we slightly regretted not getting it.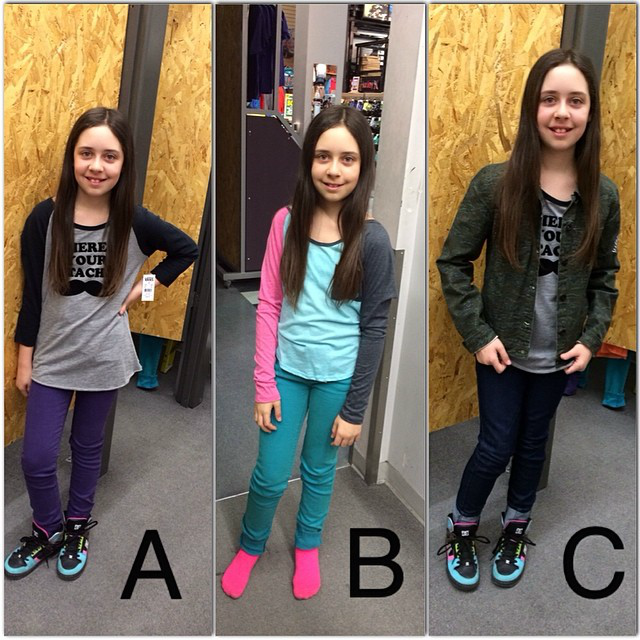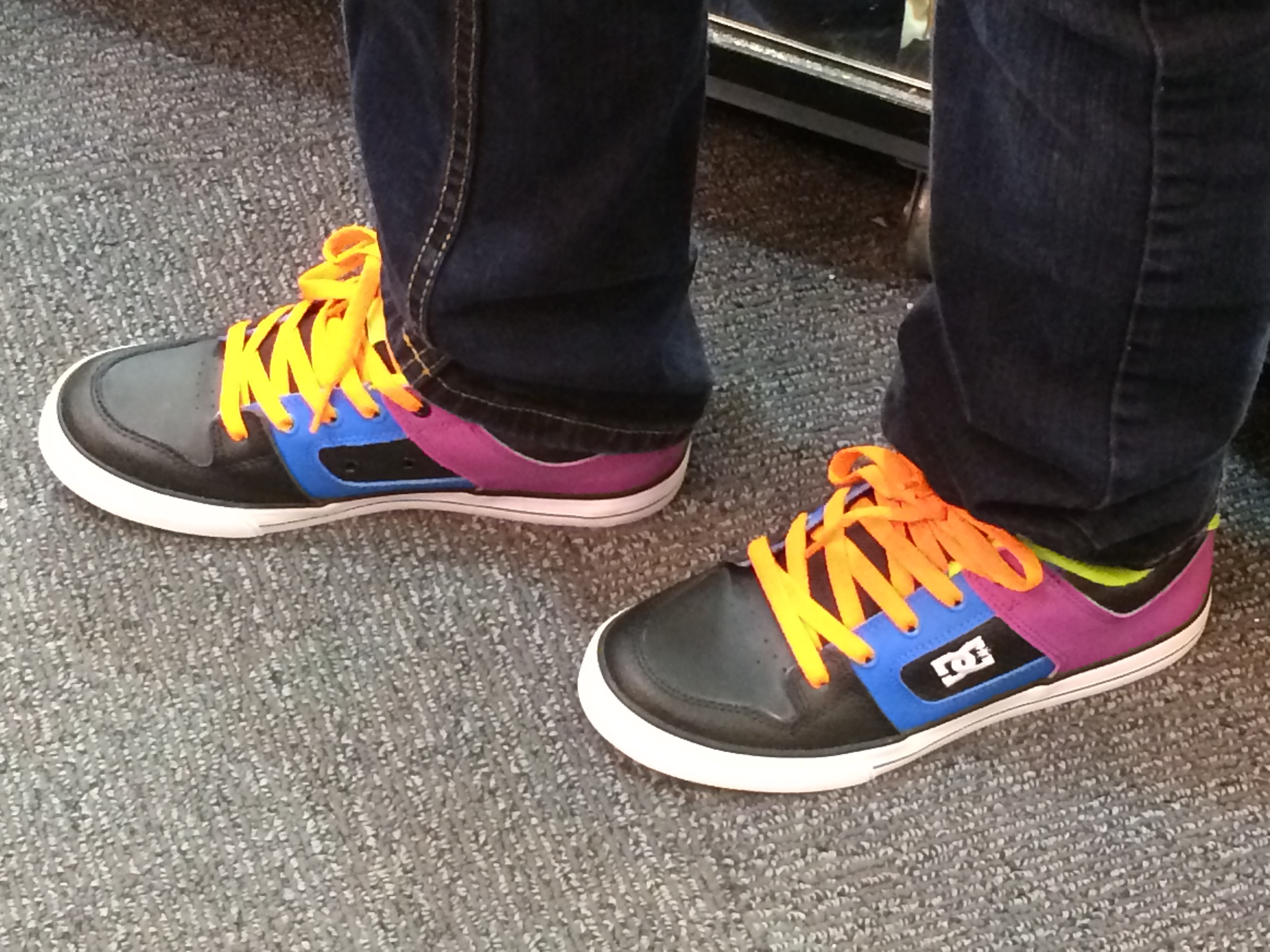 On top of the mustache top, dark denim jeans and DC shoes we also grabbed the purple jeans, teal jeans, a pair of jeans with a floral design on them (yes she picked something girly, she said they can be for when we go somewhere nice) as well as the multi-coloured top from outfit B. She was so happy with her new clothes and shoes and I was so happy it didn't break the bank. All their jeans in the sale section were on for $9.98, the shoes which were an amazing deal came in at $16.50 and the two tops together cost $21.50.
If your tween/teen is looking to put a little spring into their wardrobe or maybe you need a little something for yourself I suggest heading to your local West49 store or visiting them online to see what great deals you can find! From shorts to tee's, shoes to sandals, shades to hats, they really have something for everyone.
Disclosure: I am a member of the Collective Bias®  Social Fabric® Community.  This shop has been compensated as part of a social shopper amplification for Collective Bias and its advertiser. #CollectiveBias #cbias #Shop