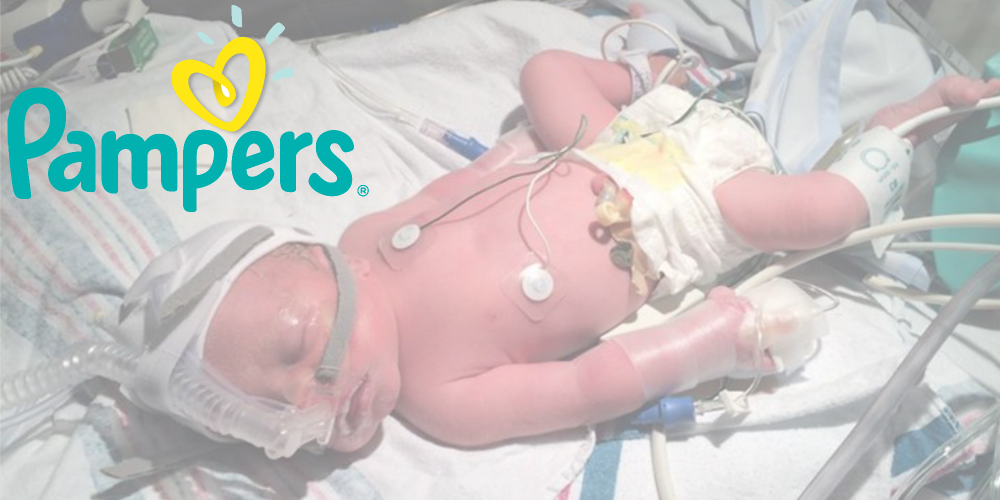 Oh my sweet, sweet Bellaboo! She is my third daughter and the one who completed our family. If you have been following my blog for a long time you may have read what a crazy and extremely scary situation her birth was. You may have stood by me and understood when I stepped away from blogging due to dealing with my high risk pregnancy. If you are new – WELCOME!
As many of you know I have three kids; Chris who is 14 – seriously I raised a child to teenager YAY ME!, Hailee who is 11, and of course Isabella, our little miracle who is almost 2 and a half! If there is one thing, one product, I have been really loyal to it is Pampers.
From the first moment I gave birth at 19 years old to my son Chris, Pampers has been there. Pampers diapers were there to catch those near explosive poops that we as parents think "How in the world did ALL that come out of something so small". And when those explosive poops proved too much for any diaper to hold their wipes were there to help clean up the mess!
I loved them so much when my daughter Hailee was born I knew it was the brand we would use and began to stock up during sales for our next bundle of joy.
When my older kids we ready to potty train, ok, ok I kind of decided I was ready for them to be potty trained, Pampers Easy Ups were there. They held down the fort and saved mattresses until my kids were nighttime trained.
Well when Bella made her swift and very early appearance into what at the time was a very icy world, Pampers was there again. Their tiny little preemie diapers were there to wrap my new very little bundle of joy in its comfort.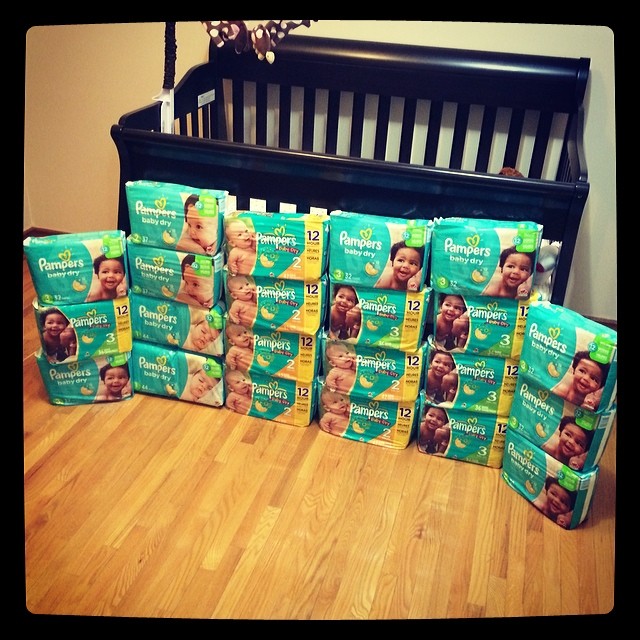 Before Bella was even born I had already built up a huge stockpile of diapers for Bella thanks to amazing sales and great savings. As parents we realize how the costs can add up quickly, especially if you have other children, so saving on essentials is key in keeping your family on budget!
Pampers Savings
This is why I am so excited to share with you some amazing savings on Pampers products this month that when paired with some great sales can really add up!
Download the Checkout51 App and get $3 cash back on Pampers Wipes, Pampers Cruisers, Pampers Swaddlers, and Pampers Easy Ups OR $2 back on Pampers Baby Dry (while quantities last).
SAVE $1 to $3 off Pampers products by downloading and printing some money-saving coupons at pgeveryday.ca and pampers.ca
SAVE $3.00 when you buy any ONE Pampers Easy Ups or ONE Pampers Wipes 320ct or higher at Loblaws, Real Canadian Super Stores and Shoppers Drug Mart. Coupons available in-store while quantities last.
Also check out our SmartSource coupon portal for even more Pampers product printable coupons!
So take a look through your flyer app to see where Pampers products are on sale near you and triple your savings by buying Pampers on sale, using a coupon, and claiming the cash back on Checkout51!
Disclosure: I am a Pampers Savings ambassador. As part of my affiliation with this group I have been compensated to share deals and test diaper subscription services. The opinions and language on this blog are all my own, and in no way do they reflect Pampers. Any product claim, statistic, quote or other representation about a product or service should be verified with the manufacturer, company, provider or party in question.