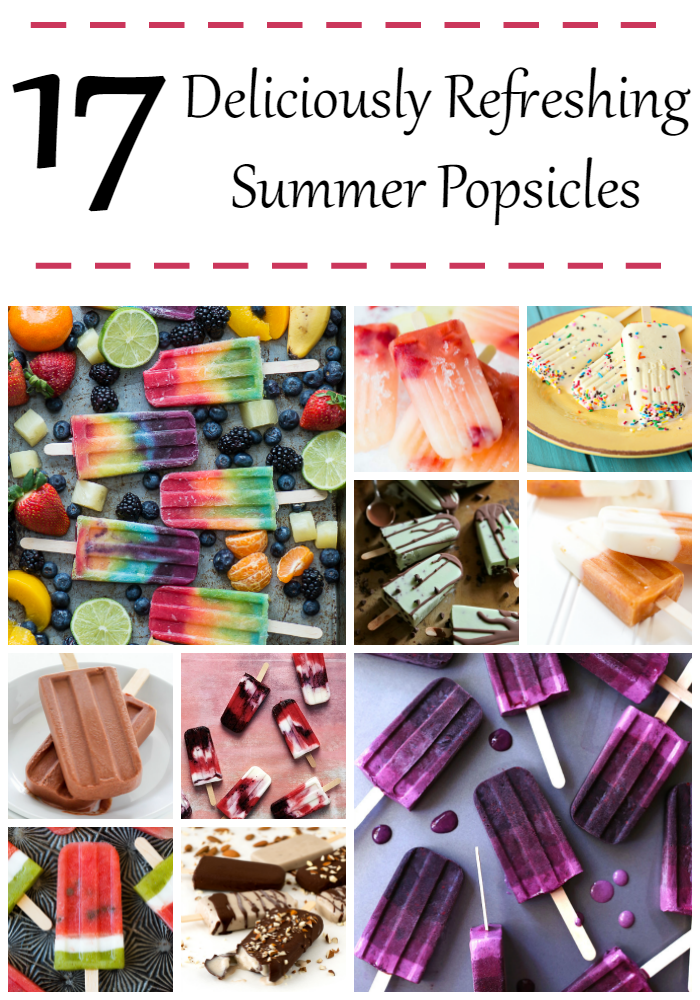 One of my favourite things to do is make and eat popsicles all summer long. We have had many different types of popsicles makers over the years. From the easy and cheap plastic ones from the dollar store to the Zoku which makes pops in mere minutes. However this spring when I pulled out our Zoku it had somehow leaked its inner stuff and had to be thrown out so I was on the hunt for a new popsicle maker!
I came across the Norpro Frozen Ice Pop Maker while searching on Amazon and knew it was what we needed. It didn't make our pops in minutes but it has that old-fashioned popsicle shape which was what I was wanting most. I knew it would also last us a long time as it doesn't have any inner stuff like the Zoku to potentially leak out. We totally miss our pops in minutes but we shall survive!
Below is an amazing list of 17 deliciously refreshing summer popsicle recipes you have to try. I honestly could have made a list that went on forever because there are so many yummy recipes out there however these are my fave faves that are always on the to-make list!
17 Deliciously Refreshing Summer Popsicle Recipes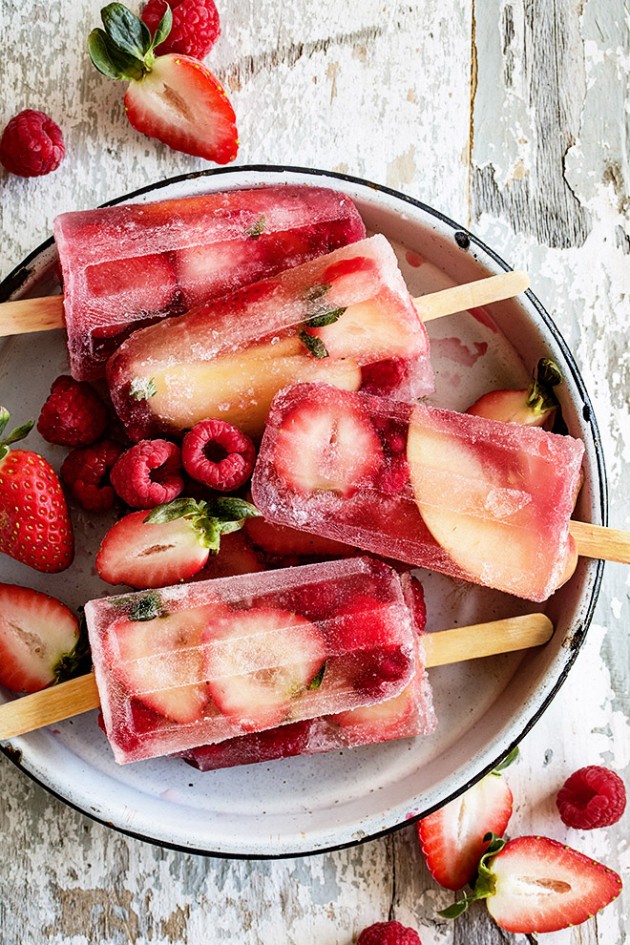 And if you are looking for a refreshing adult popsicle I highly suggest making these Champagne Popsicles from Bakers Royale! They are perfect for a backyard BBQ just don't let the little ones get a hold of them!
What are your favourite popsicles to make? Let me know in the comment section below.