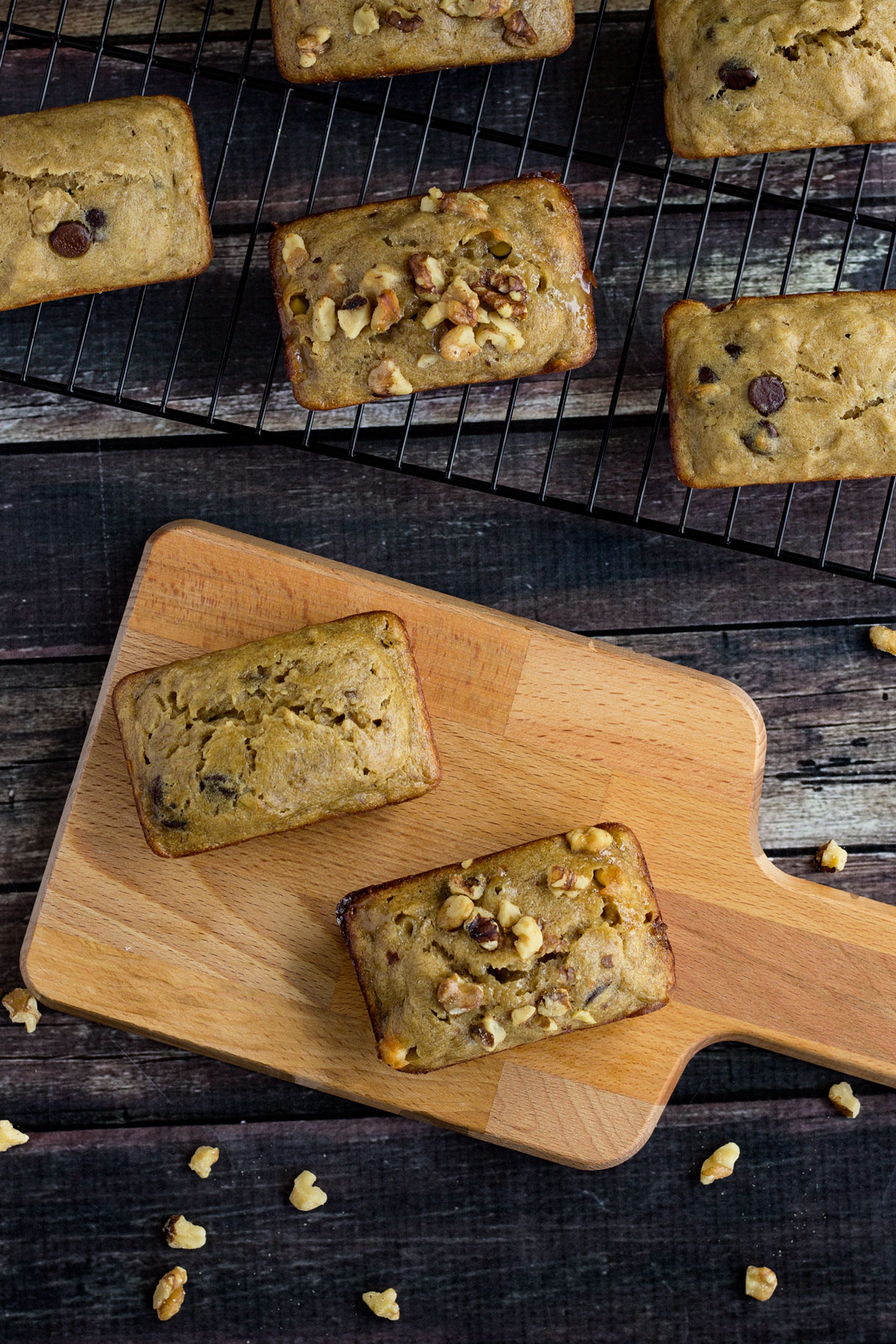 I am not quite sure how I make such an amazing banana bread, I don't even like banana's!
Honestly, I hate banana's. The only time you will catch me eating a banana is if I am pregnant, or they are buried in a smoothie.
I have never tasted my banana bread, but everyone begs me to make them a batch, and it never lasts longer than a day or two in our home.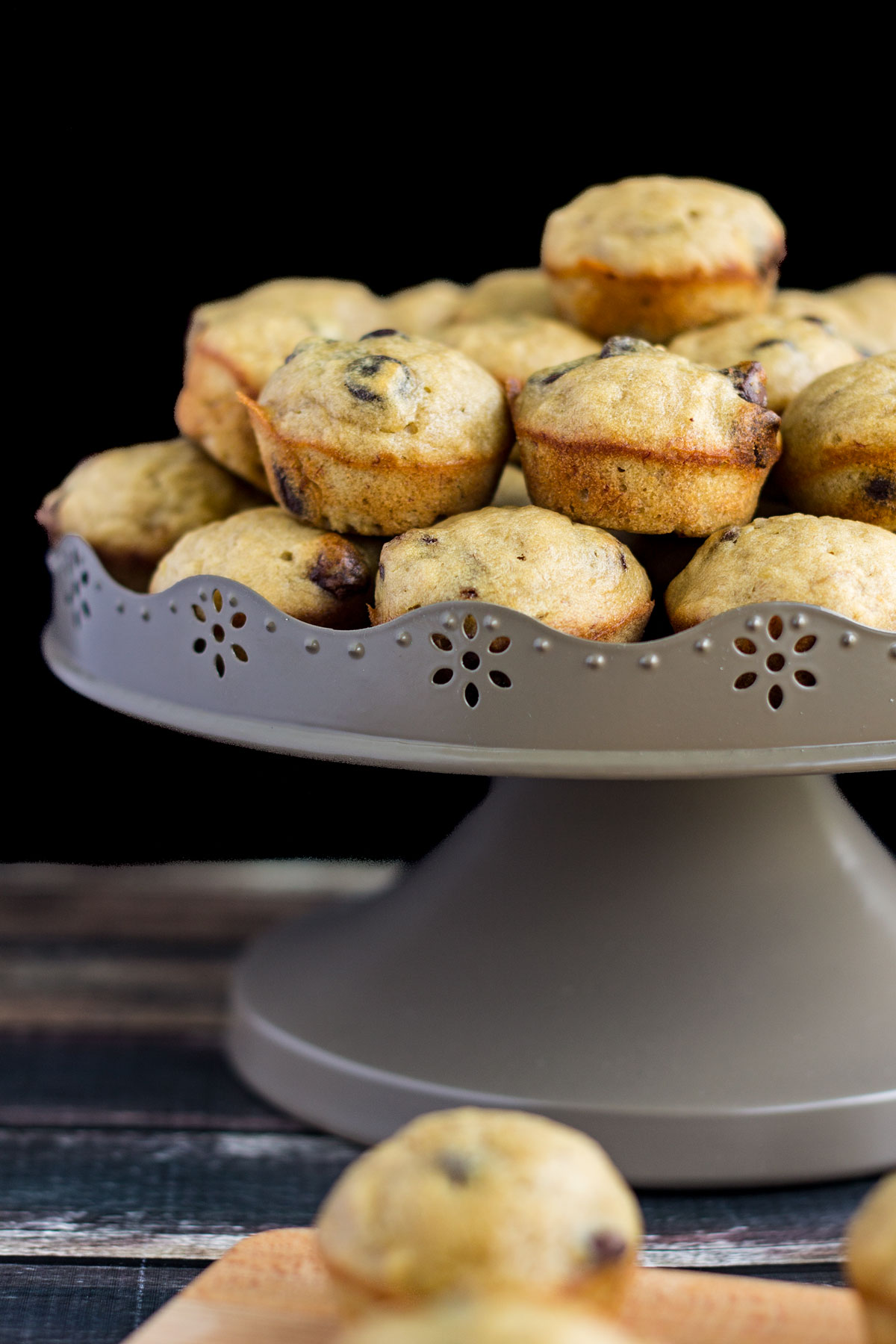 My kids love when I change things up and make mini loaves or mini muffins. I individually wrap them, pack them in a freezer safe bag, and then toss them in the freezer.
They make for a great addition in school lunches that is healthier than store-bought, and a lot tastier too!
They simply pull one from the freezer and put it in the fridge for their lunch the next day. Even Bella can't keep her hands off my banana bread.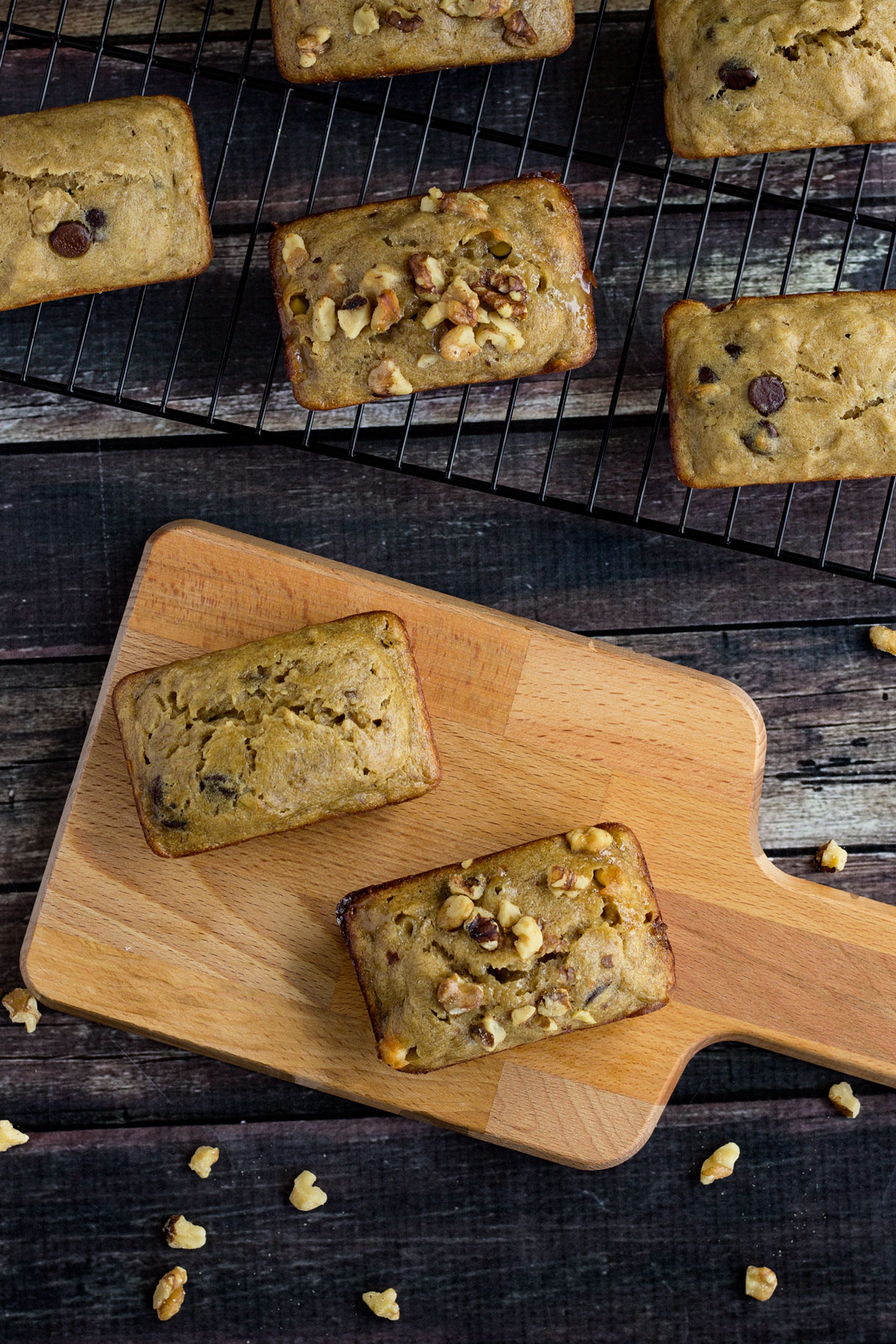 World's Best Banana Bread Recipe
Below I am sharing my main banana bread batter as well as adjusted cooking times in the notes section for the mini loaves and mini muffins.
I like to make multiple batches at once to stock up the freezer.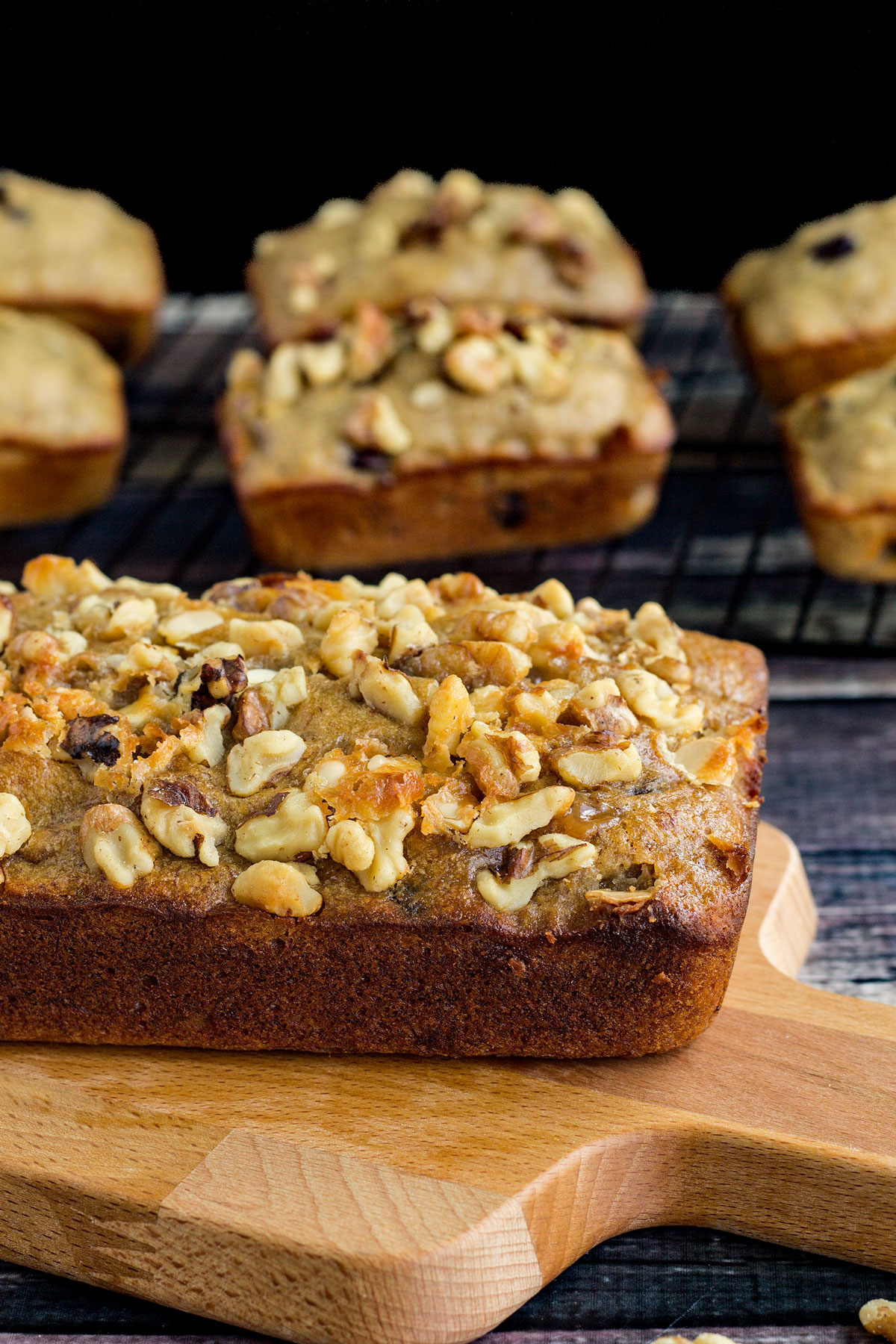 You can dress it up as much or as little as you'd like. A few of my favourite additions are white and semi-sweet chocolate chips, walnuts, and sometimes peanut butter chips.
Our school has a no-nut policy, so I make those batches first and only with chocolate chips or plain!
Pans I Use
World's Best Banana Bread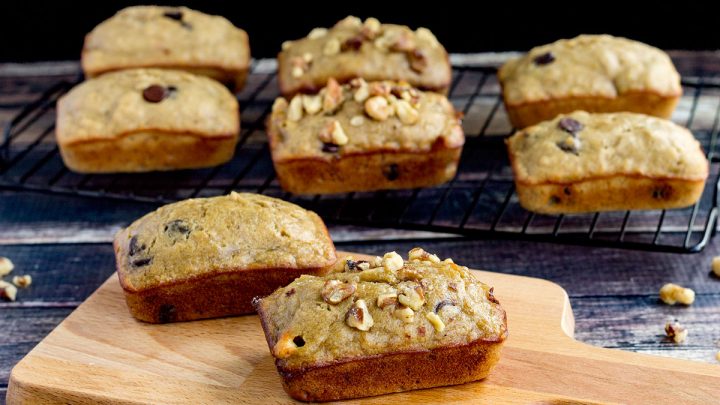 Prep Time 5 minutes

Cook Time 30 minutes

Total Time 35 minutes
Ingredients
2 Cups of flour
1 Teaspoon of baking soda
1/4 Teaspoon of salt
1/2 Teaspoon of vanilla
1/2 Cup of margarine or butter
3/4 Cup of brown or regular sugar
1 Cup chocolate chips (or nuts of choice)
Extra chocolate chips or nuts of choice for top
2 Eggs
5 Medium to large-sized browned banana's
Instructions
Banana Bread Full Loaf:
*See notes for baking time adjustments for mini loaves and mini muffins.
Preheat oven to 350 degrees
Take all your dry ingredients - flour, baking soda, salt and sugar put into a small bowl and mix well
Take all your wet ingredients - vanilla, margarine or butter, eggs and banana's put into a large bowl and mix on low-speed until mixed well and desired consistency is achieved (chunky for bread with banana pieces in it or smooth for no banana pieces)
Pour your dry ingredients into your wet ingredients and with a wooden spoon mix until fully blended - mix should be thick not runny. Once fully mixed drop in your cup of chocolate chips or nuts and mix.
Place mix into a buttered loaf pan 1/2 to 3/4 full, then sprinkle the top with the extra chocolate chips or nuts. Place on middle rack and bake for 30-50 minutes, checking middle with wooden stick often after the 30 minute mark.
When done bread should be left for 5 minutes in the pan then using a sharp knife slide around edges making sure it is not stuck (mine slid right out) and place on a baking rack to cool fully.
Notes
To make mini loaves adjust the baking time to 20-30 minutes checking often.

When making mini muffins adjust the baking time to 10-15 minutes checking often.

I recently tweaked this recipe to make chocolate banana bread. So, if you like chocolate and bananas it is one you will have to try!
If you try my recipe please be sure to come back and let me know how you enjoyed it in the comment section below!