Couponing 101: Reasons To Use Coupons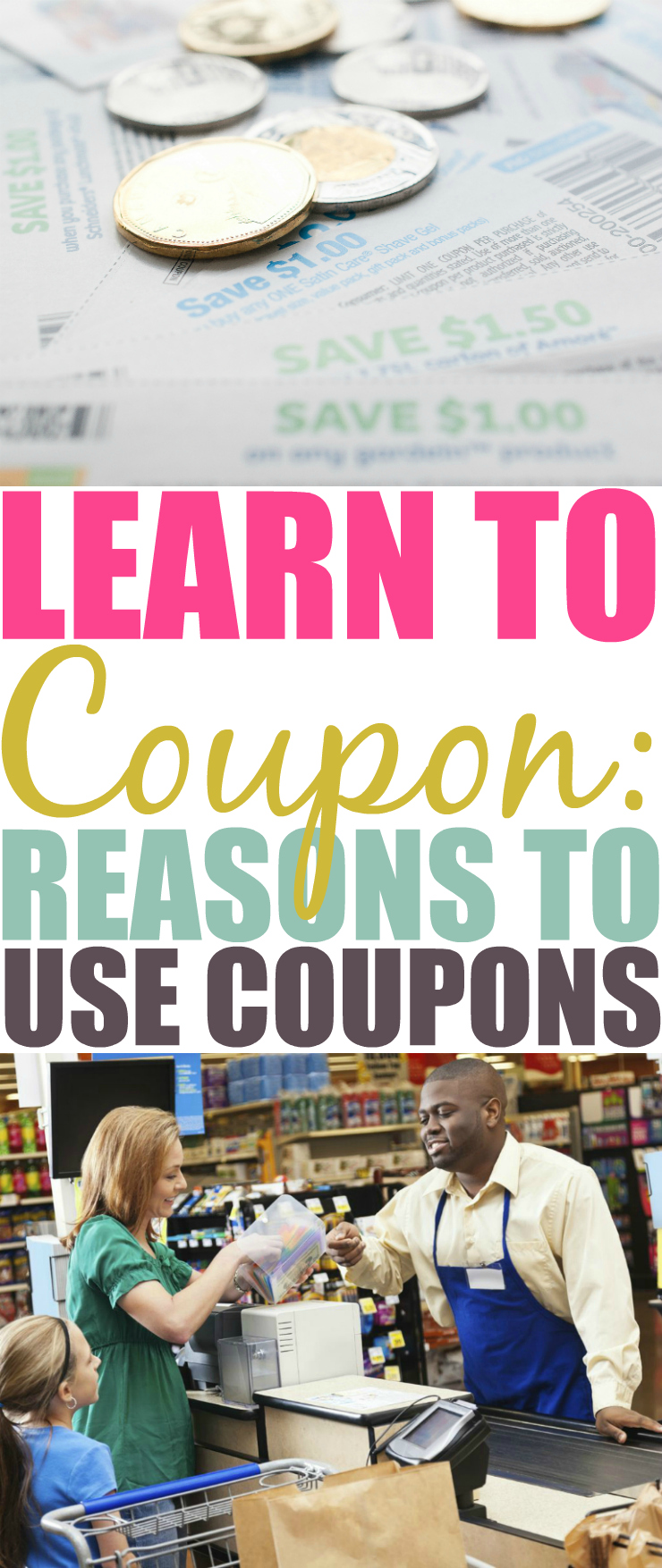 You may think that couponing takes a lot of time and effort, it really doesn't! I only spend about an hour a week printing/clipping coupons, looking through flyers, and planning my shopping trips. The small amount of time you devote to coupon is going to benefit you and your family in the long run.
There are so many reasons to use coupons other than just saving money, although that is a great reason. It also happens to be the reason many people turn to couponing in the beginning. Today I am going to share some great reasons to use coupons when you shop!
Reasons To Use Coupons
Financial freedom
Try new products
Get free items
Save money
I believe everyone should use coupons! We work hard for our money and putting in a little effort can keep more of your money in your pocket. Many coupons when paired with a great sale can result in the item being free, or pretty close to it!
On average I save around $15,000.00 per year by price matching, using coupons, and rebate apps. Even if I won the lottery tomorrow I would still coupon.
Financial Freedom
There are many reasons to use coupons and gaining financial freedom is a big one. Many people live pay cheque to pay cheque, and a lot of people struggle with finances. Life is not getting cheaper and the cost of living continues to rise, so finding ways to save money is key in helping you reach financial freedom. It also helps ease the stress that comes with struggling financially.
Before couponing my bills were always late, I had no savings, and rarely had extra money to do things I loved doing. Since beginning to coupon back in 2010, my bills are always paid before the due date, I have a savings account, I have been able to afford holidays, and enjoy activities with my kids.
Try New Products
Many coupons allow you to try products that you would normally pass by. I have received many coupons for free items, mail-in-rebate forms, and high value coupons. These have allowed me to try products I may not have normally bought before. Some of these items we did not enjoy, but getting them free or near free didn't mean a huge loss. Others that I probably never even considered are now a staple in my stock pile as we tried them, loved them, and now frequently purchase the items.
Get Free Stuff
Getting free items is another great reason to coupon. Even if you don't like the product I am sure you will know someone who does. You can also use those items you can obtain many of for little to no cost and donate them to local shelters, humane societies, food banks, and school breakfast programs. Not only will this help your community, but if you have children it will teach them a valuable lesson in helping others and giving back.
Save Money
Saving thousands of dollars generally does not happen overnight. However, you will notice once you start getting better at couponing you will start saving tons of money. You will also begin to grow a stockpile allowing you to shop less. Having a stockpile will allow you to wait for rock bottom sales to stock up on. Doing that will continue to save you big money when pairing those sales with coupons and rebates.
Don't forget to check out my other Learn To Coupon articles for more great tips, tricks, and advice!