Children Don't Have To Hurt: How I Manage My Children's Pain & Fevers With Children's MOTRIN®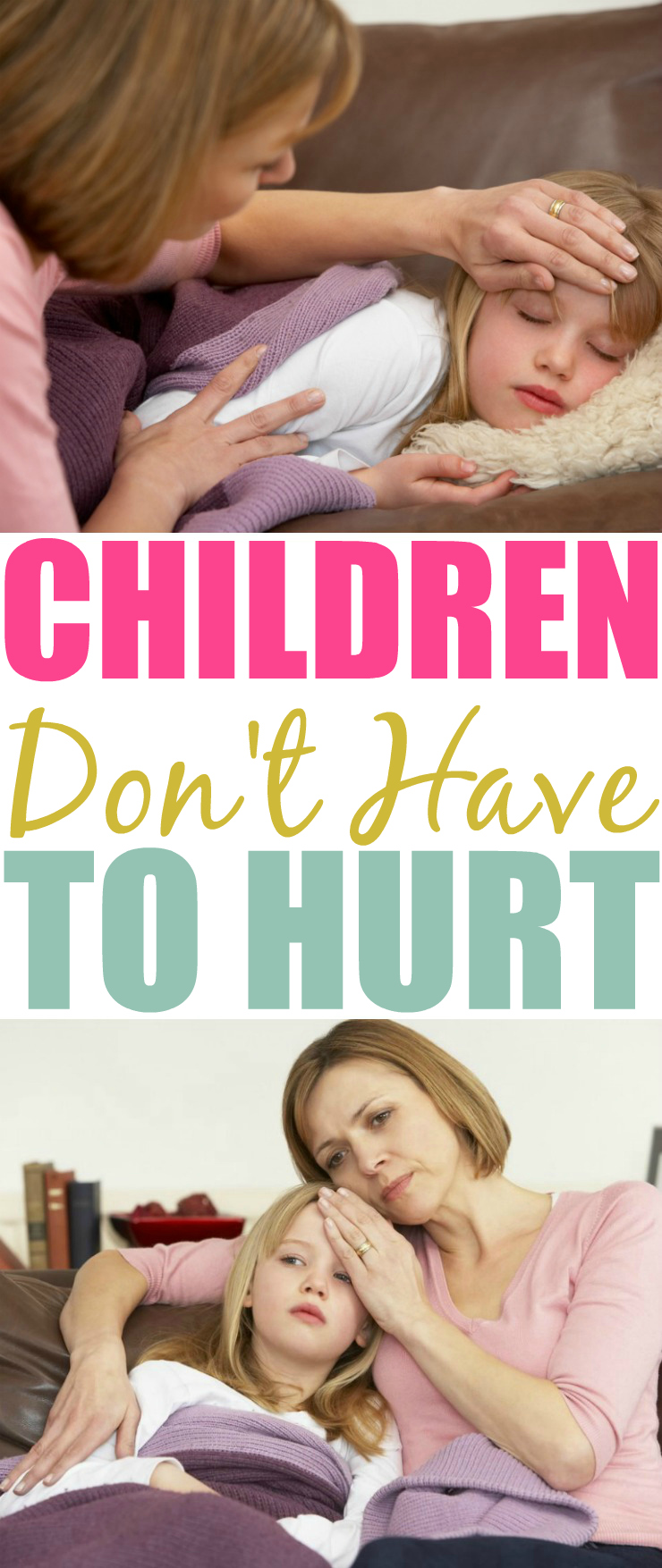 Being a parent is a tough gig! From the moment we bring our precious bundle (or bundles) home from the hospital, we are virtually on our own. For many first-time parents, it can be an extremely intimidating time. Heck, my oldest is 15, youngest 3, and I still have moments where I question myself.
When my oldest was born 15 years ago, the internet was nothing like it is today. There weren't thousands of "mom groups" on Facebook, or forums where one could ask opinions/questions. Back then there also wasn't a huge blogging community of parents who shared advice, real life stories, or experiences where we could gain some parental insight.
Over the past 15 years of parenting my daughters, I have been faced with some minor, and major incidents where my children were in pain. As a parent, the last thing we want is to see our children hurting. In my 15 years of parenting, I have learned how to manage my children's pain through the advice of doctors, family, friends, and my own personal experience. Sometimes, I even need to reach for Children's MOTRIN® Ibuprofen to help with pain and fever.
Children Don't Have To Hurt
Growing up, I dealt with excruciating earaches and growing pains; I cringe just thinking about it. Now as a parent dealing with my children when they have earaches or growing pains, it breaks my heart because I know how painful they can be. Some days, I wonder if they are hereditary because my daughters have all dealt with them in varying degrees.
Abby, my oldest, dealt with very painful growth spurts. She would be curled in a fetal position due to the growing pains in her legs. Thankfully, Hailee didn't experience them as badly. Bella is approaching the age where Abby started to have painful growth spurts so I am watching for the signs.
Childhood pains and fever are very common. Sometimes, a day of high activity can cause our little ones to be sore once their body slows down. It's kind of like the day after a good workout for us adults; our muscles tend to be sore and tender.
Did I ever tell you about the time I thought it would be fun to join the 7am workout at a blog conference? Oh, and I probably should mention I hadn't worked out like that in years. Well, if I didn't, let's just say I could barely sit down for a week straight. I don't want my kids to feel that kind of pain.
When children start daycare or school for the first time all those germs can lead to runny noses and fevers until they build up their immunity. I remember my older girls first few months in daycare and school, it was constant colds. Bella has never attended daycare and starts school this September so I can bet that I will be dealing with this again soon enough!
Mom Tips
It is tough when one of our kids is in pain or not feeling well, especially at night. The rest of the family is trying to get sleep for school or work and their discomfort can lead to the disruption of the whole house. Here are a few tips from one mother to another that can help ease their pain and get them, and the whole family, the rest they need.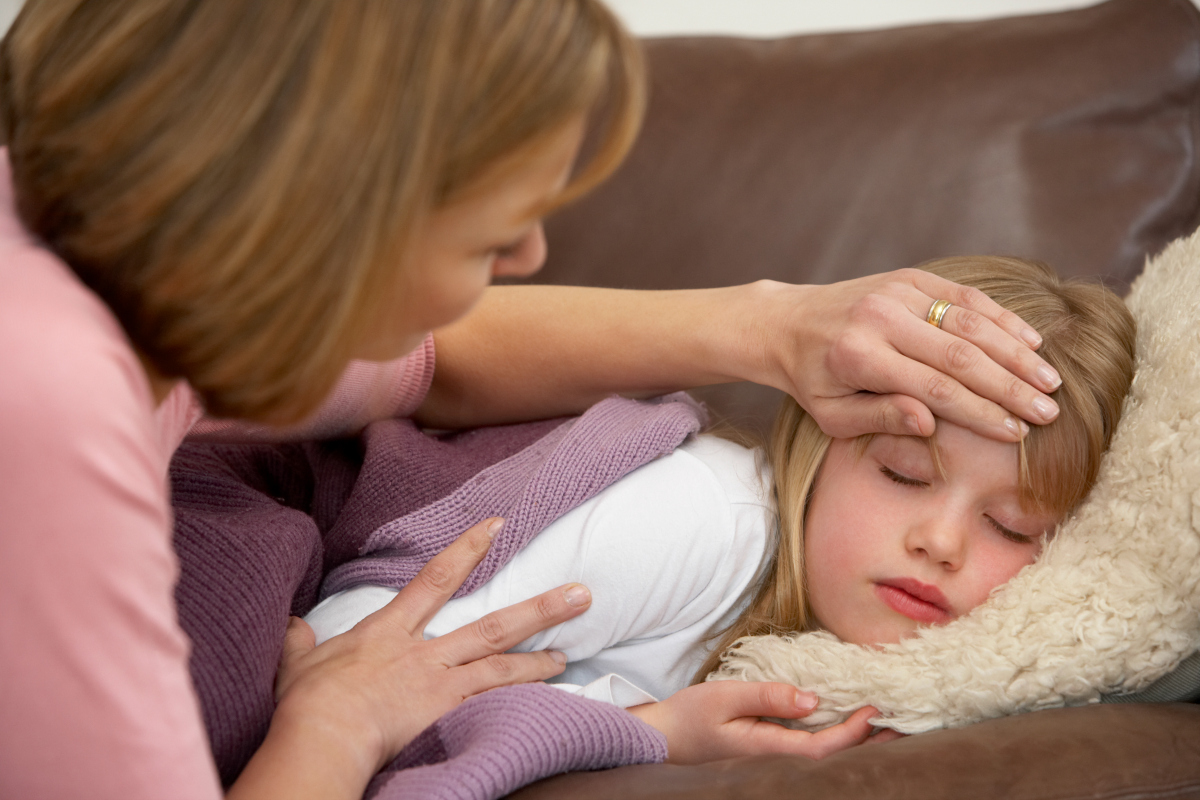 Move Them
If you find yourself in a situation in the middle of the night where one of your children is not feeling well, the best thing to do is take them away from where the rest of the family is sleeping. For me that is our living room. We live in a bungalow so all of our bedrooms are at the back of our home together. Whenever one of the girls is up, crying, or not feeling well, we move to the living room and close the hall door to lessen the noise. This helps the rest of the family continue to sleep.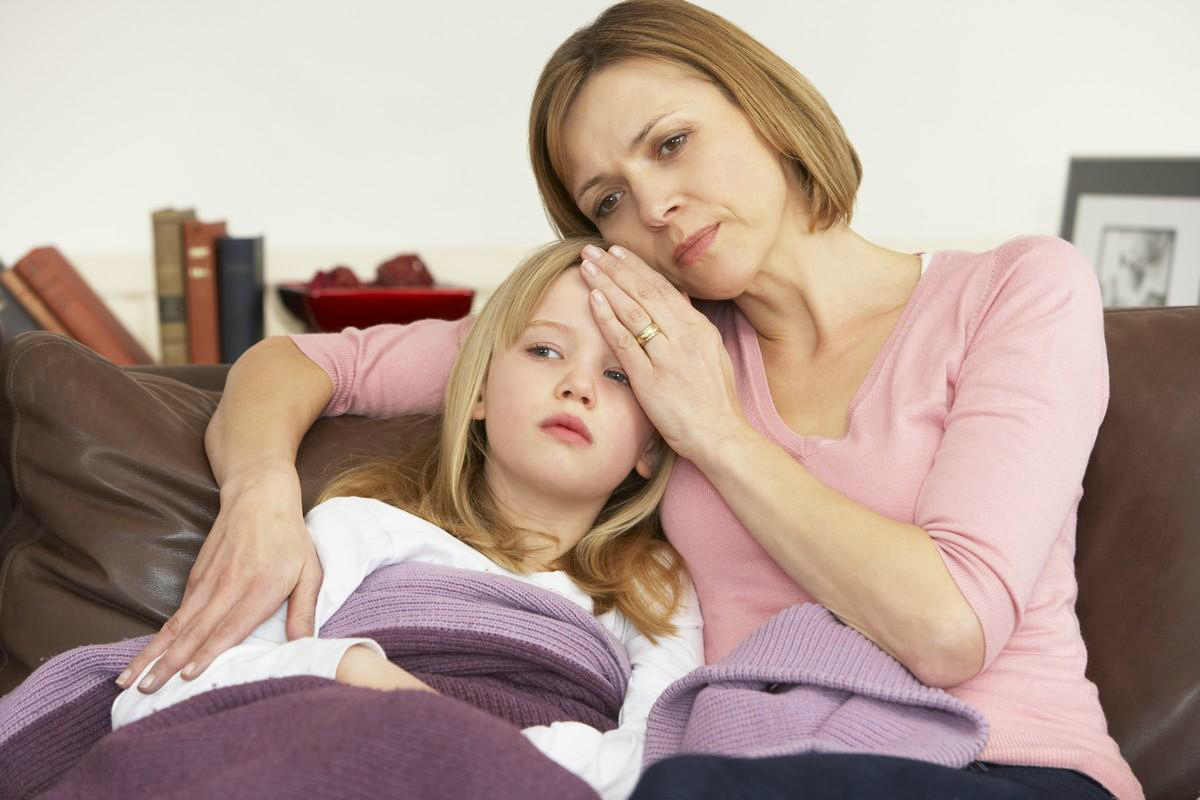 Snuggles
I can still remember when I was a child and not feeling well, my mother wrapping me up in her arms and how it made me feel better. When your little one is not well, a good old-fashioned snuggle and back rub can really help. It helps calm them so you can find out what is wrong. I know when Bella wakes up crying, it can take a few minutes of snuggling to get her to settle enough that I can ask what is wrong and where she is hurting.

Ease Their Pain Or Fever
Whether your child has a fever, earache, growing pains, toothache, or other minor aches and pains, you will want to ease their pain so they can get the rest they need. When my girls are in pain or not feeling well, I rely on Children's MOTRIN® Ibuprofen. It contains ibuprofen which provides pain relief and helps to relieve fevers for up to 8 hours, letting my little one and me get the sleep we need. If needed, a single dose may be repeated every 6-8 hours. Do not use more than 4 times a day unless directed by a doctor.
Children's MOTRIN®
Over the years, Children's MOTRIN® Ibuprofen has been my go-to for many normal childhood ailments. Children's MOTRIN® is for children aged 2-11 years old. If your child has pain due to headache, earache, muscle ache, discomfort due to toothache or is battling pain or fever due to a cold or the flu, consider Children's MOTRIN® for fast, effective relief. Children's MOTRIN® Ibuprofen also provides up to 8-hour fever relief allowing your child to get through the day or sleep through the night comfortably. When all else fails, check with your doctor.
Children's MOTRIN® Ibuprofen is widely available at stores like Walmart, Shoppers Drug Mart, Rexall, and more. There are two kinds to choose from; Children's MOTRIN® Liquid Grape Flavour 120ml or Children's MOTRIN® Liquid Dye Free Berry Flavour 120ml. You always want to be sure to read and follow the label carefully. Dosing information can be found on the label of your Children's MOTRIN® bottle. If possible, dose according to your child's body weight vs their age, this will give a more accurate dosing as all children are different.
Children's MOTRIN® Coupon
Save $2.50 off any one Children's MOTRIN® product with this printable coupon. The coupon is valid until March 31, 2018 and can be printed as often as needed!
Have some tips to share on how you help your children when they are in pain or have a fever? Leave them in the comment section below!
Disclosure: Although this post is sponsored by Children's MOTRIN®, the opinions and language are all my own, and in no way do they reflect Children's MOTRIN®. Any product claim, statistic, quote or other representation about a product or service should be verified with the manufacturer, company, provider or party in question.