Pumpkin Patches Around The Greater Toronto Area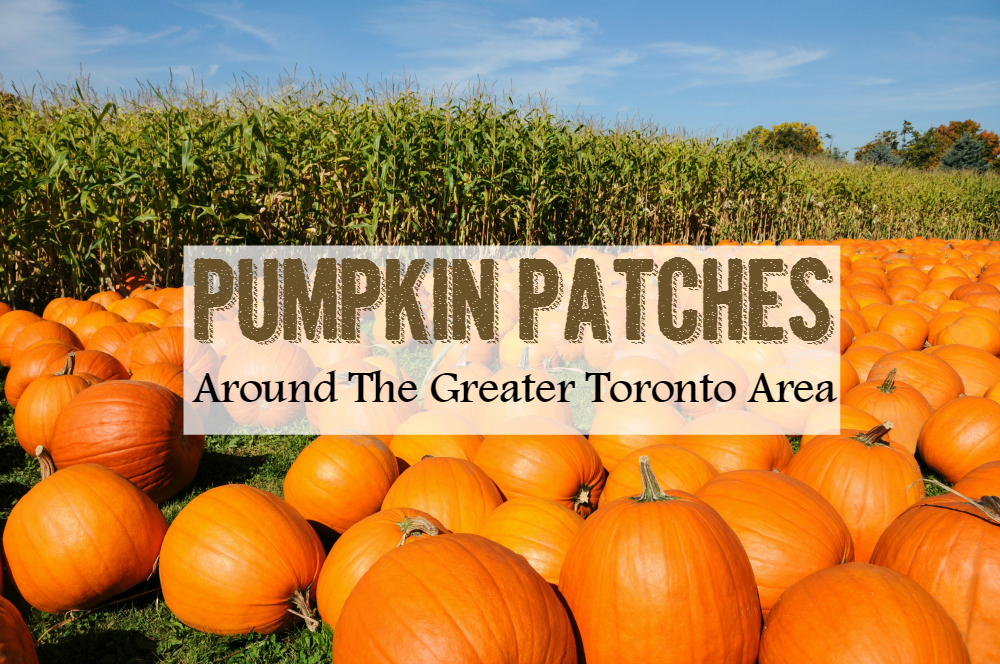 My family is one of traditions. We like to celebrate each holiday as a family and go all out. From our big Easter Egg hunts to our Christmas gathering, these traditions have been going for as long as I can recall.
Now that my siblings and I are grown we have families of our own. While some holidays take juggling to ensure everyone is free to celebrate together on a specific date, without fail we always get together.
Our annual pumpkin patch adventure every Thanksgiving weekend has only ever been foiled once and that was due to heavy rain on the day we gathered. Over the years we have visited many pumpkin patches both in the surrounding areas of Hamilton, Niagara, and Toronto. We've had some favourites that we returned to year after year, and some that we only visited once.
Since moving to the burbs north of Toronto our annual pumpkin patch and Thanksgiving feast has been at my home. So this meant researching and finding the best pumpkin patches within a 45 minute drive to visit. The past two years we have visited Whittamore's Berry Farm in Markham which has a lot of fun activities for the kids. This year we wanted to change things up.
My mom came to me a week or so ago with an amazing pumpkin patch. After some quick checking online, a few clicks lead me to a dead website and then the farms Facebook page. Sadly, this amazing farm had shut its doors back in 2013. So we were on the hunt for another farm.
I had a long list of local farms and narrowed it down to Brooks Farms for us this year. Their website allowed me to see all of the amazing activities there are for the kids to keep them active and busy. It also has all the traditional stuff us adults enjoy too. The farm looks like a great spot for me to capture so awesome pictures to remember our yearly tradition too.
Here are some photos from our pumpkin patch adventures over the years.

Hailee was a strong little one. She tossed that pumpkin like it was a feather!

Some sisterly love! I love that my sister and I still act like big kids.

I love looking back at the memories I have created with my children. Seeing them this small reminds me just how fast they grow up.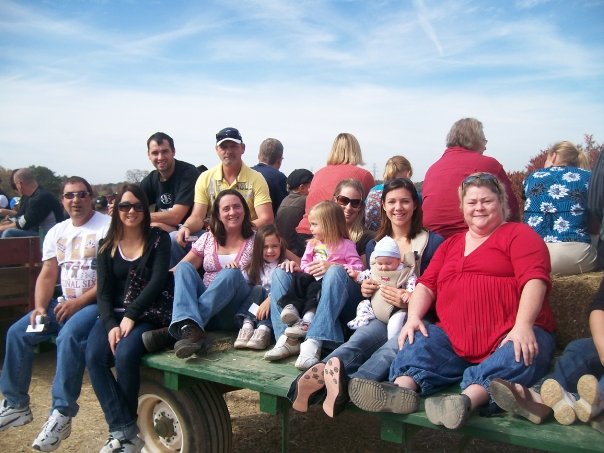 I love that even though my parents are divorced and remarried that we can all come together as a family. This particular year my dad and step-mom joined us at the pumpkin patch.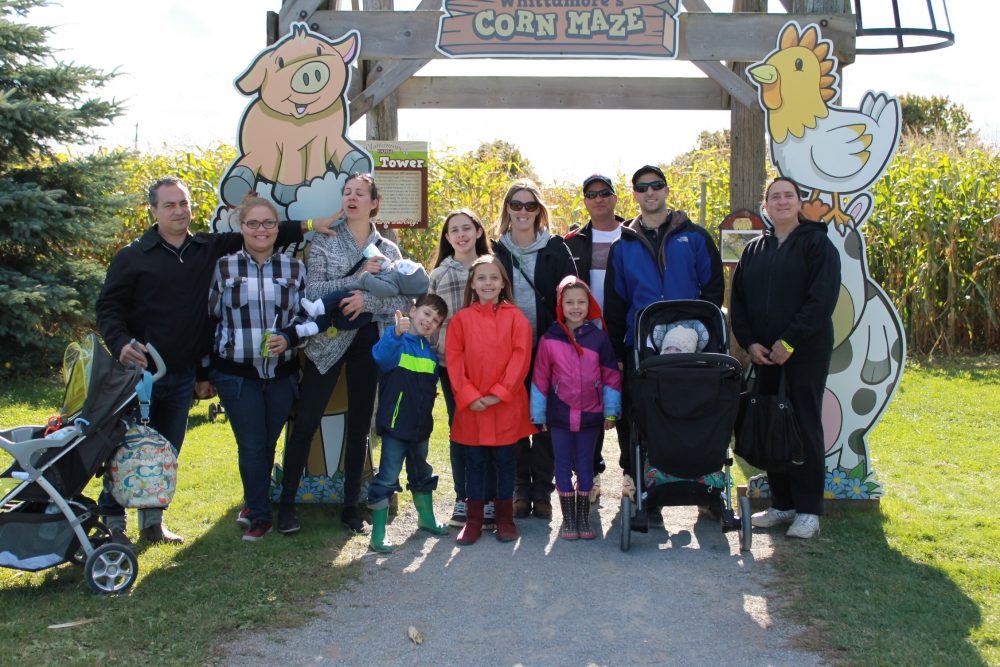 And then there are times where the family photo just doesn't go as planned. Vince, my sisters partner, had mischief up his sleeve.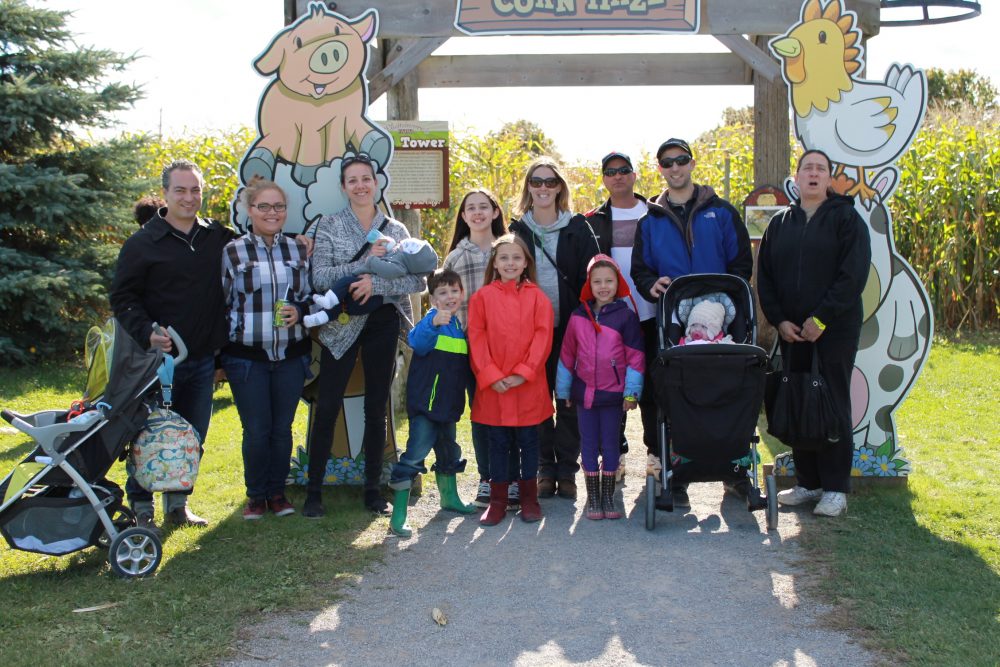 We tried again, Vince clearly smug with his prior actions and my mom, well, she was ready to just get the day going!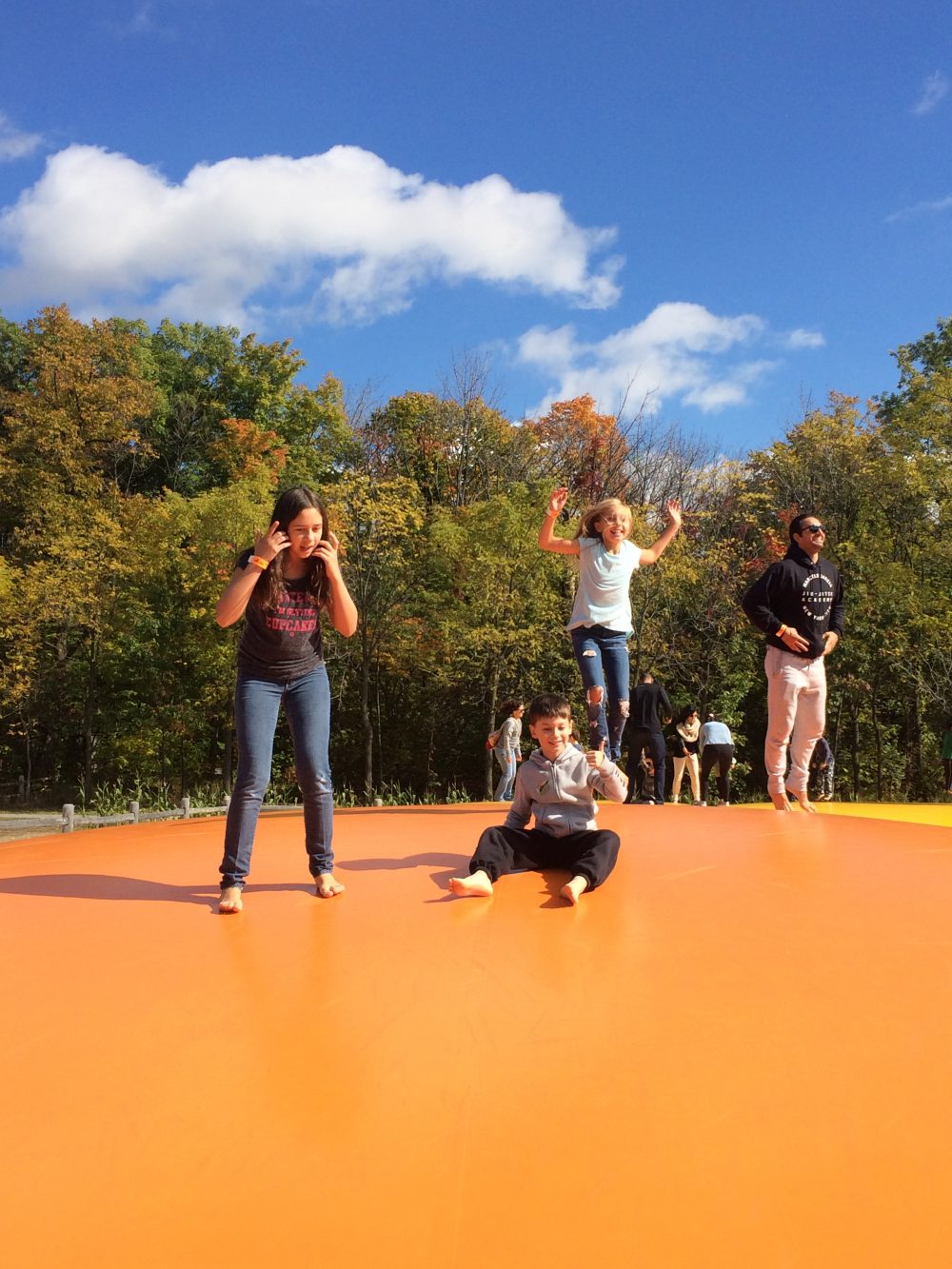 Abby, my nephew Chase, and Hailee ready to catch some air at Whittamore's Berry Farm in Markham.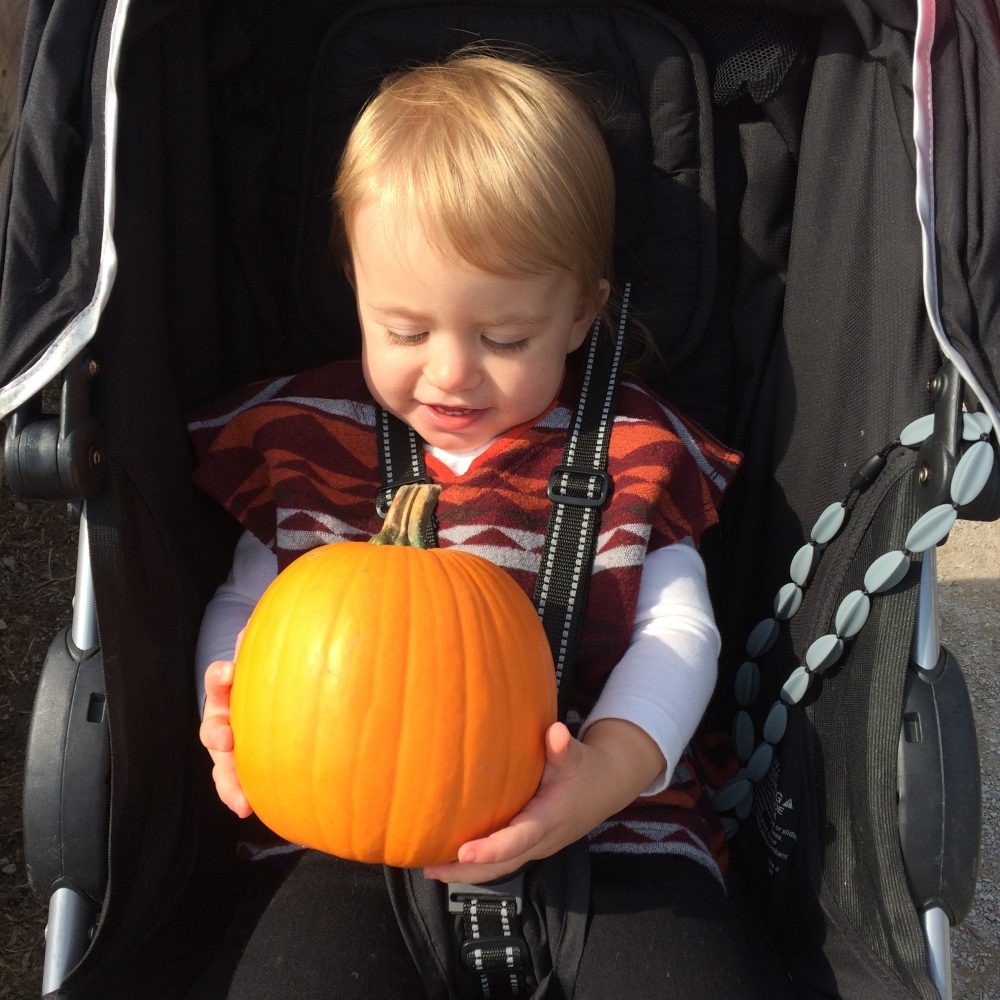 Bella had picked the perfect little pumpkin.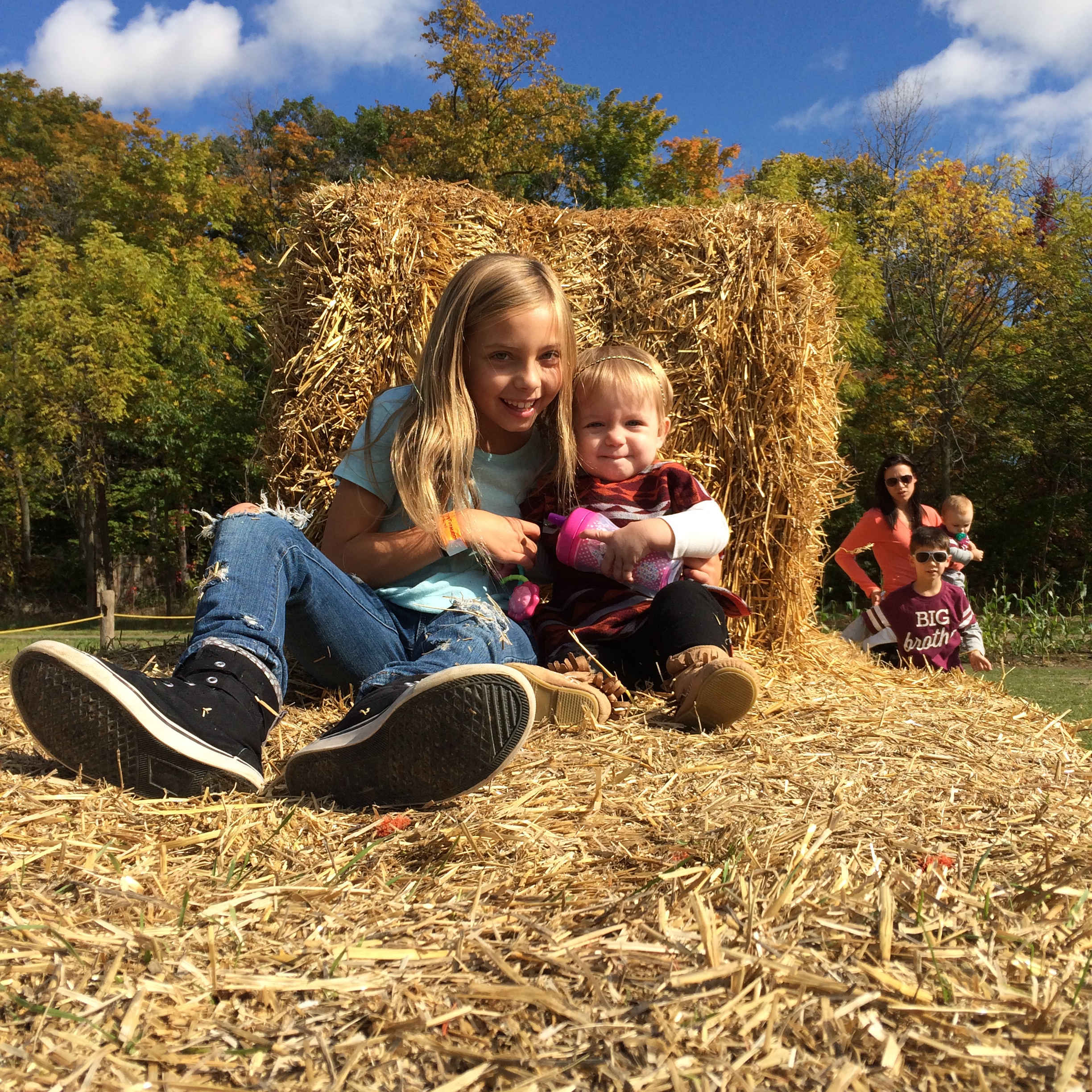 My golden girls on the hay stacks!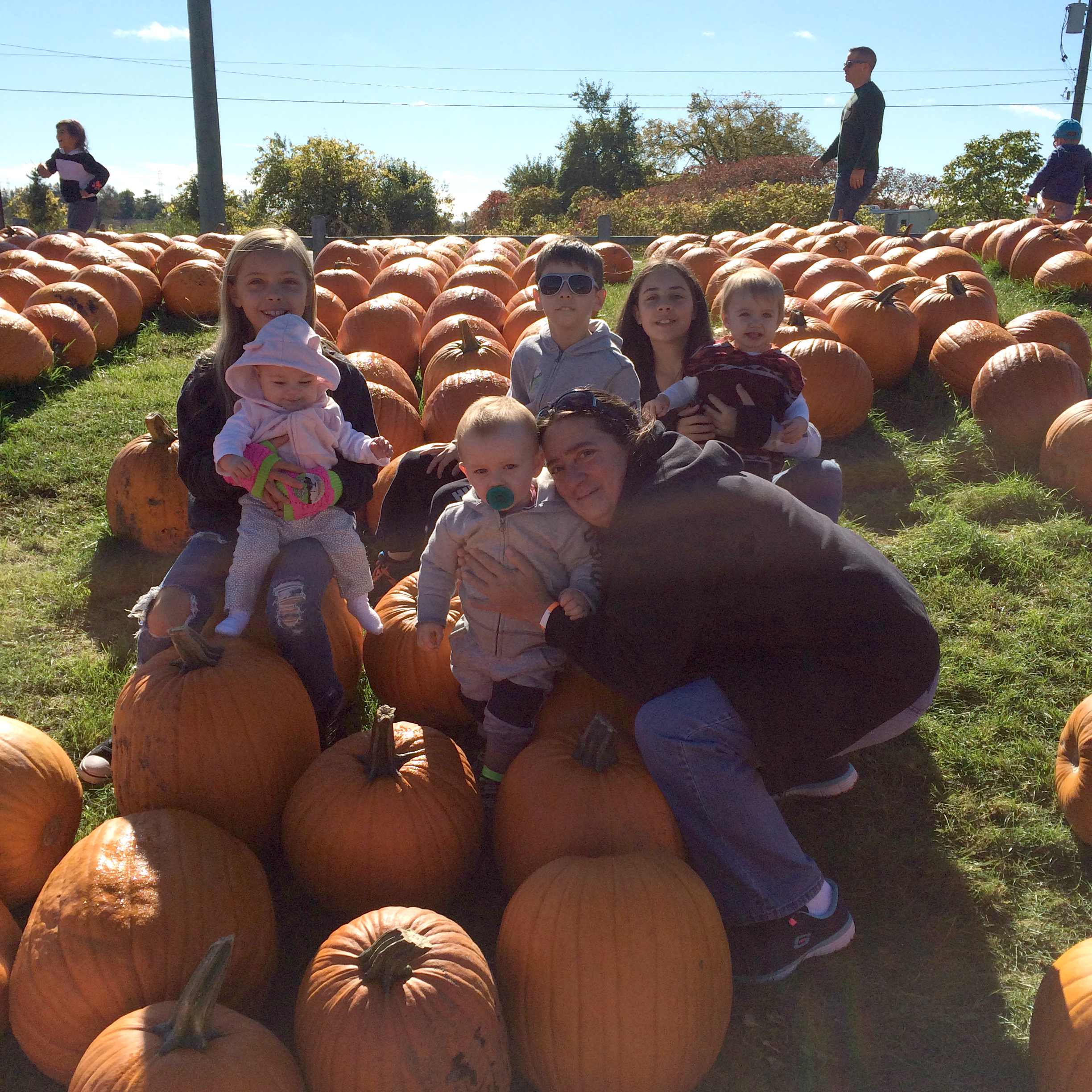 My mom with all her grandchildren.
If your family is in the Toronto area and looking for a pumpkin patch check out one of the ten farms listed below. I am sure one of them will be the perfect spot for your family to explore.
10 Greater Toronto Area Pumpkin Patches
1. Brooks Farms – 122 Ashworth Rd, Mount Albert, ON L0G 1M0
2. Whittamore's Berry Farm – 8100 Steeles Ave E, Markham, ON L6B 1A8
3. Forsythe Family Farms – 1025 Cragg Rd, Uxbridge, ON L9P 1R3
4. Springridge Farm – 7256 Bell School Line, Milton, ON L9T 2Y1
5. Knox's Pumpkin Farm – 6325 Enfield Road, Hampton, ON L0B 1J0
6. Pingles Farm Market – 1805 Taunton Rd, Hampton, ON L0B 1J0
7. Linton's Farm Market – 571 Raglan Rd E, Oshawa, ON L1H 7K4
8. Andrews Scenic Acres – 9365 10 Side Rd, Milton, ON L9T 2X9
9. Chudleighs – 8501 Chudleigh Way, Milton, ON L9T 0L9
10. Downey's Farm Market – 13682 Heart Lake Rd, Inglewood, ON L7C 2J5
Have you visited any of these pumpkin patches? Let me know in the comment section below which is your fave!


Aimee is a suburban mom of 3 daughters and resides in Richmond Hill, Ontario. She enjoys sewing clothing for her small handmade clothing business, baking, DIY projects both big and small, travel, and finding creative ways to save her family money.

Latest posts by Aimee Geroux (see all)