7 Tips for Great Family Pumpkin Patch Pictures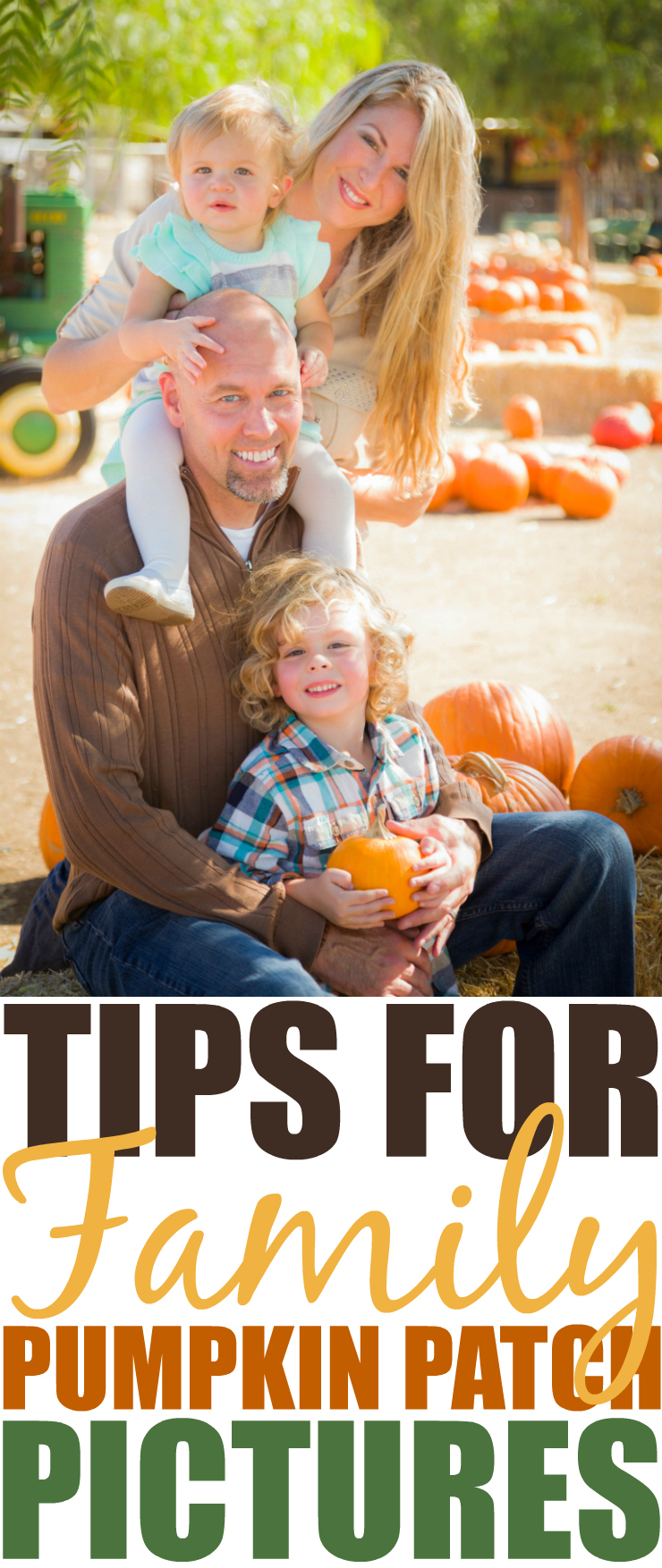 Autumn seems to be made for photography. The colors that come from nature are so brilliant, warm and enticing. And there's something about those great gourds that call to us. Perhaps it's the fact that we don't see pumpkins all year-long, or maybe it's our childhood memories of watching magical pumpkins transform in Cinderella. Whatever it is, the best photos of our loved ones seem to be taken in the fall.
With that said, not everyone can afford to hire a professional photographer to follow them around and snap up your memories. I think I learn something new on a weekly basis from reading photography tips, trial and error, and simply playing around with settings on my camera. I am far from a pro but I am improving every day!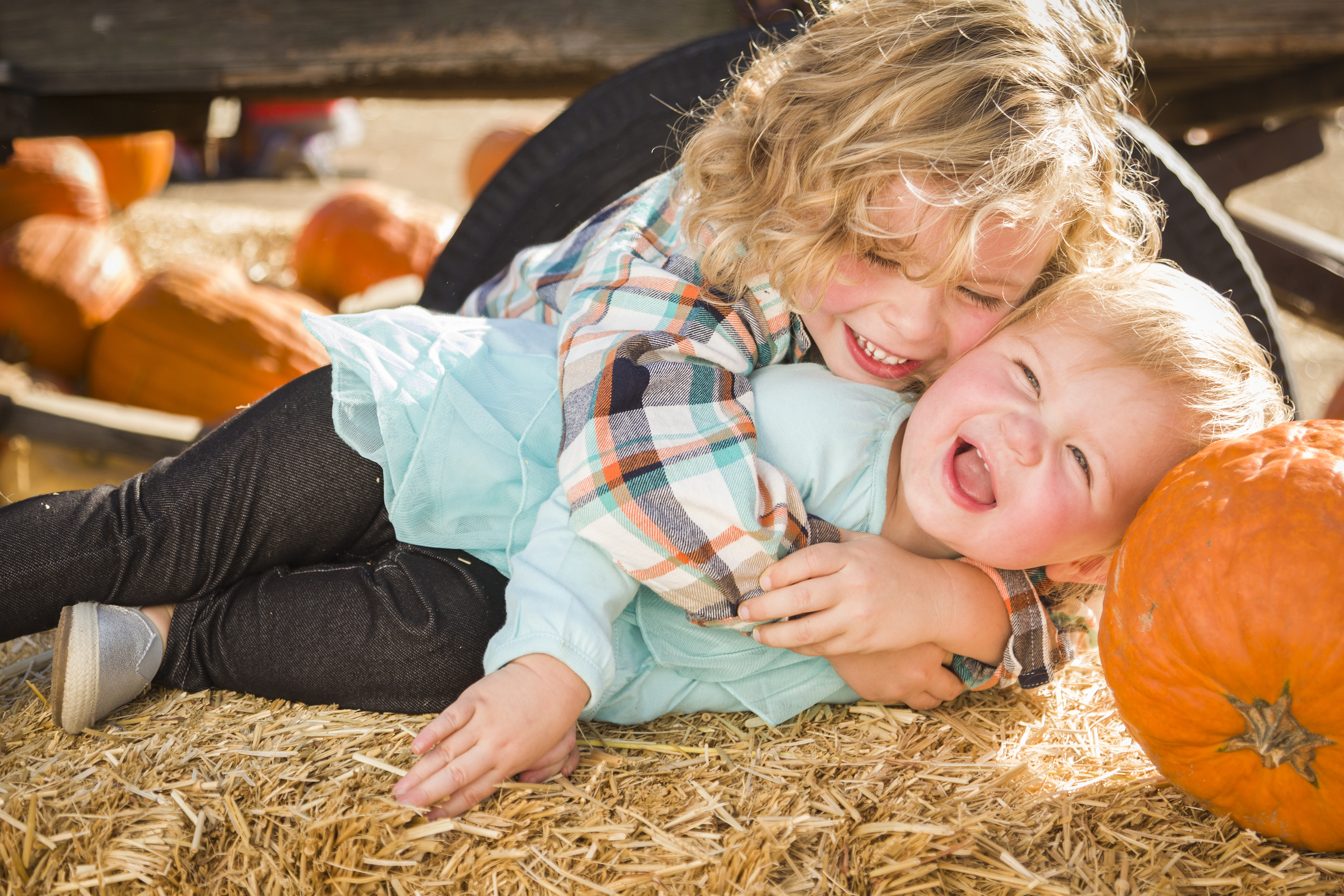 7 Tips For Great Family Pumpkin Patch Pictures
You would be amazed at some of the beautiful photos that can come from your cell phone camera or even a point and shoot with the right technique! So here are 7 tips that can help you capture your family's memories this fall.
Choose the right time of day
Ask any photographer or artist and they'll tell you that outdoor lighting is best around 4 p.m. Depending on where you live, you don't want to be standing out in the heat of the day, nor contending with morning dew and slick surfaces.
Pay attention to the weather
Even if you planned your photo shoot for a specific day, be flexible if skies are looking overcast. Think of how incredible those images will look if the vivid orange of the pumpkins sits against a brilliant blue sky… instead of a gray one. Think about the people in the pictures, too. If everyone is squinting and their hair is a hot mess from windier-than-normal conditions, the pictures aren't going to turn out as you hope.
Consider clothing colors and textures
When you look back at fall pictures, you're instantly transported back to autumn, thanks to a few visual cues: the pumpkins, the falling leaves, and the clothing. You don't want to be transported back to one of those "awkward family photos." Choose velvets, flannels, plaids, and cozy textures and coordinate the family in a subtle matching theme. This doesn't mean everyone have to wear matching colors, which can come off staged-looking. Instead, keep colors warm, and if you're going to be in a sea of orange pumpkins, avoid the color orange.
Survey the background and add props, if needed
Before you start snapping, check out the background. Is there people or animals behind the subject? Make sure they aren't staring into the camera or picking their nose (or worse) while you're taking photos! If you've had to create or add to a set, consider burlap fabric, cornstalks, hay, a scarecrow, mums, fall leaves and gourds to tie it all together.
Feed everyone beforehand
If you want happy subjects in your pumpkin patch pictures, you need to minimize the chances for grumpy faces. Hungry or tired kids (and adults) will ruin the whole thing.
Be open to spontaneity
You know what they say about the best laid plans. Once you've taken the above into consideration, allow the poses to come naturally. Keep snapping and you'll like end up with some priceless and playful images.
Recruit someone to help
Often parents, especially moms, are missing from the best family photos. Relying on the camera's timer is risky. If you ask a friend to help, hand them the camera, and tell them to snap as often as possible, you'll capture both planned and spontaneous family moments that include the entire family.
We go to the pumpkin patch with my sister, brother, and their families, so there is always an extra hand to snap photos of each others family!
If you are in the Greater Toronto Area and are looking for the perfect setting for your pumpkin patch pictures, be sure to check out my post on Pumpkin Patches Around The Greater Toronto Area.
Do you have any tips to add? Let us know in the comments below!

Aimee is a suburban mom of 3 daughters and resides in Richmond Hill, Ontario. She enjoys sewing clothing for her small handmade clothing business, baking, DIY projects both big and small, travel, and finding creative ways to save her family money.

Latest posts by Aimee Geroux (see all)