The Best Time & Money Saving Apps To Download!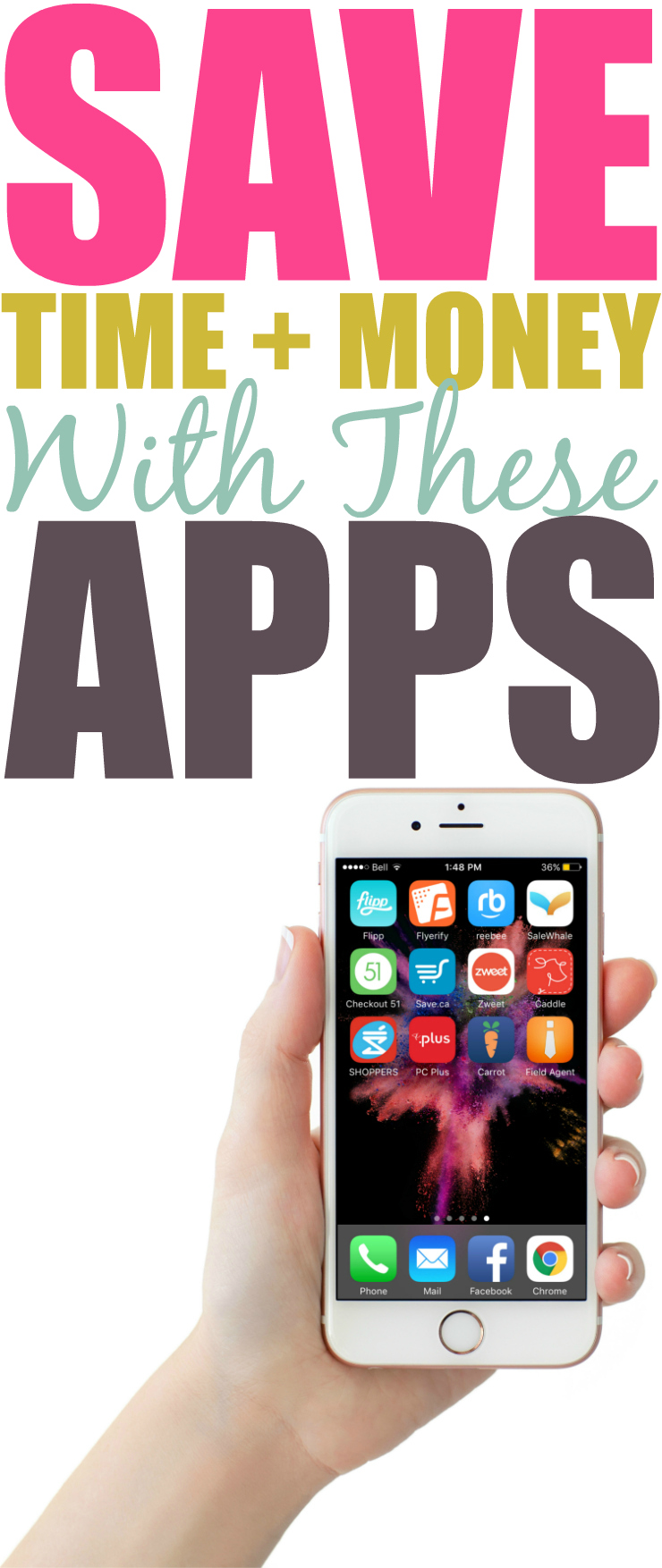 With the rising cost of groceries many Canadian families struggle to get by.
Nearly half of employed Canadians are living paycheck to paycheck, and according to the 2017 Census, 1.2 million Canadian children are living in poverty.
The need to save money is imperative for so many and thankfully there are some apps that can help!
There will also always be competition between stores, each week grocery stores will offer something at an amazing price to lure people in to their store to shop. As consumers, price matching is going to be our BEST FRIEND right now.
The Best Time & Money Saving Apps
Below is a list of apps you will want to have on your phone this year to help save as much as possible.
With rising costs you will want to utilize price matching, as well as any rebates and points stores are offering.
Flyer Apps
If you are looking to save time this year downloading a flyer app on your phone is key. Say goodbye to lugging around dozens of flyers and hello to faster checkout with flyer apps!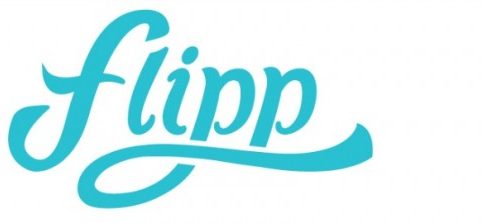 Flipp
When Flipp first came out I hated it, but over time it has moved into first place after some well thought out updates!
I love Flipp because it has a search feature. I can type in whatever products I'm looking to buy that week, and it will show me every store that has it on sale.
To get the best results with search be generic. Instead of searching for Kraft Peanut Butter, search Peanut Butter, this way you will see all peanut butter on sale.
My favourite features are the clip and shopping list features.
To clip sales, simply tap on the item that is on sale. The app will circle it, and it will show up in your clippings area for easy and quick price matching!
The shopping list is great for those weekly items we all buy. I usually have bread, milk, eggs, yogurt, and produce on mine. From your shopping list you can click on bread and the app will show you every store that has bread on sale!
Flipp is available on both Android and Apple devices.

Flyerify
If you are looking for a flyer app with every flyer under the sun, Flyerify is it!
It has been one of my favourite apps for price matching for that very reason. They have all the Chinese Grocery Store flyers which generally have amazing low prices on produce and other sales.
It is available on Android and Apple devices.

Reebee
Another great flyer app is reebee. It is similar to Flipp as it has options to search, as well as add sale items to a list for easy price matching.
My only complaint with reebee is the limited flyers. It is still a great app for those who can only price match locally, and don't have Toronto Chinese stores local to them.
It is available on Android, Apple, and Blackberry devices.
I have all three flyer apps on my phone. You never know when an app could crash and you need a quick backup!

SaleWhale
The SaleWhale app is has a really cool feature where you can scan the bar code of a product to see where it may be on sale. You can also set up alerts to be notified when certain products go on sale.
This app is available for Android and Apple devices.
Rebate Apps
A great way to increase your savings is to use rebate apps.
When you find a product on sale you are already saving money, then when you claim a rebate you have just saved twice. You can save even more if you have a coupon for that item that is on sale and the rebate doesn't prohibit using a coupon!

Checkout 51
The first rebate app I ever downloaded was Checkout 51. It's been around for a few years now and I have earned a great amount of money.
Join online via their website and then download the app to your Android or Apple device and login.
Every Thursday a new list of products you can earn rebates on is put up. Simply purchase the item and upload your recipe within the timeframe, and before the rebate runs out.
If you don't have a compatible smart phone you can still use their service via their website. You would simply take a picture of your receipt with a camera, upload to your computer, and then to their website via your account.
Once you earn $25 or more you can request a cheque.
I like to save my rebates all year and cash out in September/October to help pay for Christmas presents.

Save.ca
The Save.ca rebate app also has a flyer feature as well as a shopping list feature too.
Although I haven't earned much with this app, it is more so that the offers haven't always been things I was buying.
You will need to have PayPal in order to be paid, but can cash out at as little as $5.
The Save.ca app is available on Android and Apple devices.

Caddle
I've been using Caddle for a while now and it is quickly becoming my favourite rebate app.
You can earn cash back on grocery items as well as online purchases, and more.
Something that sets this rebate app apart from others is that it offers surveys. You can earn money by completing short surveys and watching ads and answering a few questions afterwards.
To cash out with this app you will need to earn a minimum of $20, then they will send you a cheque. You can cash out as soon as you hit $20, or save up and cash out at a larger amount.
Sign up through their website then download the app on your Apple or Android device and login to start earning.
Store Rewards Apps
Shopping at stores that offer rewards is another great way to save money in the long run if you are smart and work the programs to your benefit!

Shoppers Drug Mart
The Shoppers Drug Mart App hands down is my favourite store reward app.
If you have a Shoppers Optimum Card simply download the app and input your card information. Each week you will have offers in your app that you can load to earn points or save money.
No more missing out on points because you left your card at home, the app holds your card info and you can scan it directly from the app.

PC Plus
The PC Plus app is a great app to have, especially if you are like me and tend to forget cards at home.
Even if you don't have a PC Plus Card you can sign up within the app and it will give you a card number.
You will get offers to your app which you can load, then when you purchase the item you will earn the points. Once you reach 20,000 points you can redeem for $20 in groceries and in increments of 10,000 points and up.
If you have 75,000 points you can redeem for a total of $70 in free groceries by redeeming 70,000 points. Every 10,000 points is $10, but you need to have at least 20,000 in your account to redeem.
All Loblaws banner stores, including No Frills, accept the PC Plus Points app and card.
This means you can price match those pointable items, save money, and earn points, since No Frills allows price matching! You can also redeem points at No Frills so try to price match and use coupons to further stretch that free grocery money!
Money Earning Apps
Yes you can actually earn money with an app and it is not a scam. While I only know of one, I have earned well over $500 on this app since downloading it!

Field Agent
If you are looking for an app where you can legitimately earn money then you will want to download Field Agent!
Field Agent is a great app that I have written about before here on the blog. You complete surveys and jobs to earn money.
Some surveys don't pay as they are to gather information so you are offered jobs that suit you.
Jobs in the app can be as simple as heading to Tim Hortons to buy a coffee. While there you open the app and answer some simple questions.
Other jobs can be more complex like going to a grocery store, taking a few photos of a display, and then answering some questions.
Jobs typically pay between $3.00 to $12.00, so this is a great way to earn some extra cash to offset the high cost of living right now!
Let me know of other great apps for Canadians that I haven't listed in the comment section below!