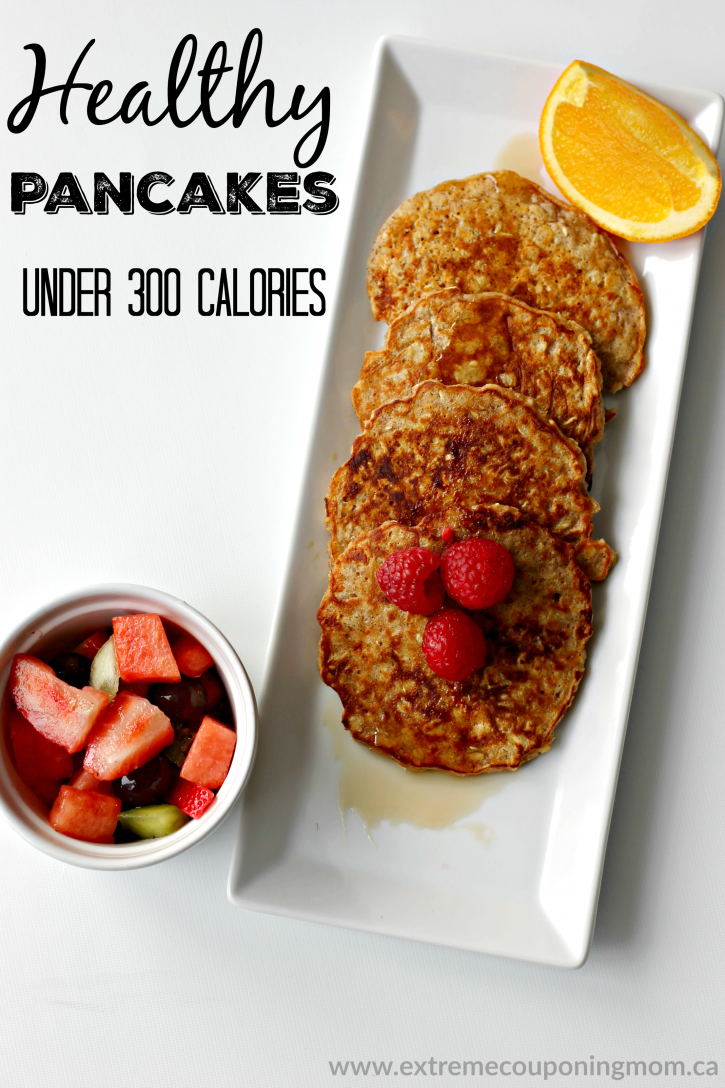 If you follow me on Instagram you may have noticed me posting a lot lately about how I am trying to make healthier eating choices. In the beginning it was really about losing a few pounds from my rollie pollie belly before our trip to Mexico in February but now after seeing some of the other positive changes that have come from making better choices I am going to do my best to continue on this path.
I think the hardest thing about making healthier food choices for me is the food tasting good. I am a lover of food and if it is bland I find it hard to force myself to eat it. Breakfast is definitely something I rarely ate before I started making healthier eating choices and it is something I have been working really hard at changing. I think my biggest issue is I am rarely hungry in the morning and always busy. Even if it takes me until 9:30 or 10:00 to eat breakfast I have been making sure I do because I know my body needs it!
I am trying also not to eat the same thing every single day, I mean that is just boring so I have been experimenting with recipes in the kitchen to help me eat healthier while expanding my meal plans. These healthy oatmeal pancakes have lots of flavor and are delicious by themselves for only 195 calories per 4 pancakes. If you are like me and want to, you can add a tablespoon of maple syrup which is only around 26 calories if using Aunt Jemima Light.
HEALTHY OATMEAL PANCAKES
Enjoy these delicious oatmeal pancakes with little regret. Easy to make and simply delicious!
Print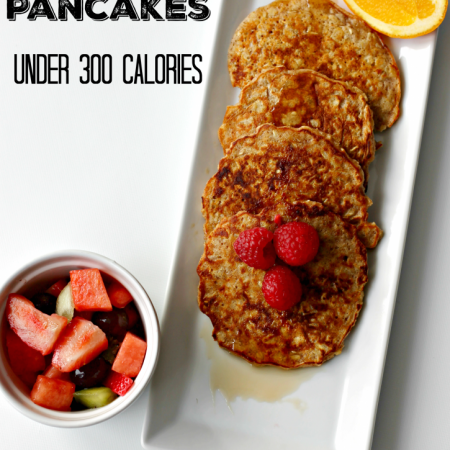 Healthy Oatmeal Pancakes
---
Author:

Prep Time:

5 mins

Cook Time:

5 mins

Total Time:

10 minutes

Cuisine:

Breakfast
Ingredients
Healthy Oatmeal Pancakes
1 cup oats
1/4 cup of all-purpose flour
1 tbsp sugar
1/2 tsp baking powder
1/2 tsp baking soda
1/2 tsp cinnamon
1 cup non-fat buttermilk
1 lrg egg
Topping (optional)
1 tbsp light maple syrup
fresh fruit
---
Instructions
1. In a medium sized mixing bowl whisk together your dry ingredients.
2. In a separate small bowl whisk together your egg and buttermilk.
3. Pour your liquid into your dry ingredients and mix just until combined.
4. Heat a nonstick frying pan over medium heat and coat your pan with a coconut oil or coconut oil cooking spray.
5. Spoon your pancake mixture into your pan – 2 tbsp per pancake and slightly spread out.
6. Flip pancakes when the tops are covered in bubbles and cook until both sides are lightly browned.
7. *Optional – top with fruit and or 1 tbsp of light maple syrup!
Notes
* % of daily value is based on a 2000 calorie diet
Vitamin A 2.4%
Vitamin C 1.5%
Calcium 14.5%
Iron 11.3%
Nutrition
Serving Size:

Per 4 Pancakes

Calories:

195

Sugar:

4.7 grams

Fat:

4.2 grams

Carbohydrates:

30.8 grams

Fiber:

3.1 grams

Protein:

9.8 grams