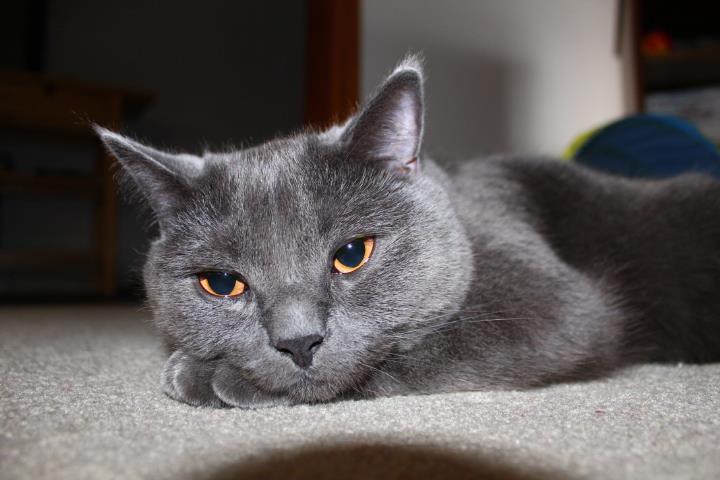 I am sure if you follow me on Instagram you have been subjected to my camera happy candid shots of our little devil, Reggie. He is a Scottish Fold "Straight", he was one of the few kittens from his litter whos ears didn't fold shortly after birth. Reggie is a big part of our family and just like any other member of our family his health and teeth are very important to us. As pet owners it is our responsibility to take care of our pets needs including their dental needs just as we would ourselves and our children.
Many times our pets suffer in silence and it is hard to tell that anything is wrong until it is a big problem. For instance, one day I noticed Reggie trying to pee in my kitchen. Not only does he never do his business outside of his litter box, he was squatting there and nothing was happening. He walked around the house continuing to do this and I knew something was wrong. I called my better half and told him he needed to come home and bring Reggie to see his Veterinarian. It was a good thing too because Reggie had a blockage and went into surgery. After a few day stay at "Hotel Vet" as we like to call it, Reggie was home and back to his normal self.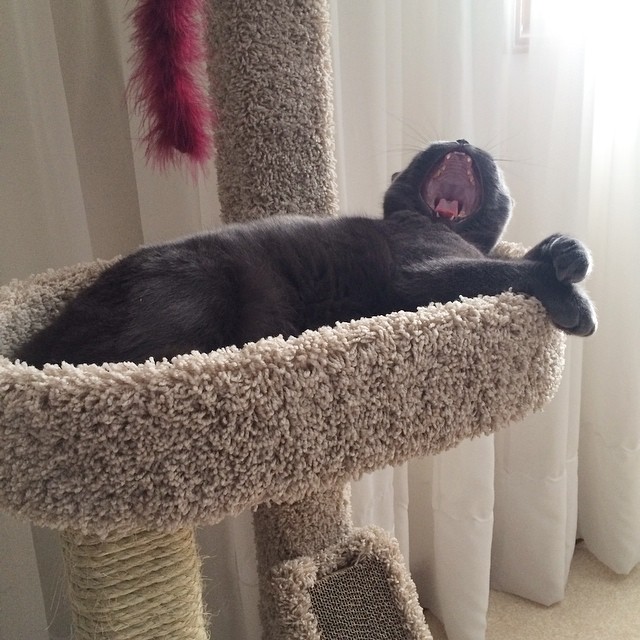 Dental diseases are the most common clinical health problem in dogs and cats and dental diseases are present in nearly 85% of all pets past the age of one. You may not know but small dogs are especially prone to dental disease.
As Pet owners, we don't always recognize the signs of dental diseases, after all many of us are not Veterinarians nor Dentists. Also our pets may not show obvious signs of discomfort because these are gradual changes, not to mention many cats and dogs tend to hide their pain. Signs of dental disease you want to keep an eye on may include: bad breath, lost teeth and excessive drooling.

It is so very important as pet owners to take our dogs or cats to see the veterinarian. Dental diseases can be prevented by simply taking our pets to the Veterinarian on a regular basis for a routine checkup. As part of their physical examination, Veterinarians will perform a full oral examination that helps them to identify any dental disease, even in the early stages. Veterinarians will then prescribe a treatment option for the pet if need be. Treatments may include brushing, a dental cleaning or a dental pet food diet.
Join the conversation on Twitter using #DentalPetFacts and visit www.dentalpetfacts.ca for more information and to get yourself a $10 rebate on Royal Canin Dental pet food.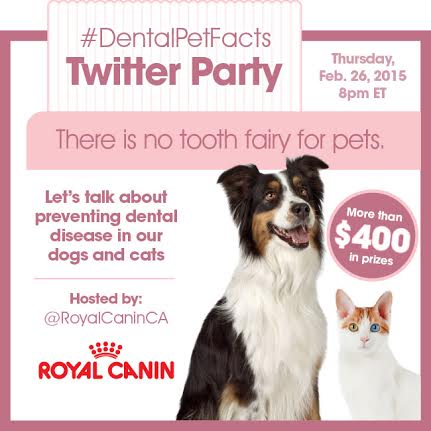 RSVP for the #DentalPetFacts Twitter Party!
Join us at the #DentalPetFacts Twitter party on Thursday, February 26th, at 8:00 p.m. EST. Prizes include 10 Visa gift cards, ranging from $25 to $100, as well as fun pet related merchandise. RSVP HERE
WIN a $100 Visa Gift Card & Royal Canin Prize Pack!
Enter for your chance to win a $100 Visa Gift Card and a dental health prize pack including a Royal Canin tote, 12oz Feline Dental bag, 1 package Medi-chews, Pet Dental kit, and first aid kit. Contest is open from 12:00:01 a.m. EST February 16, 2015 to 11:59:59 p.m. EST February 28, 2014. No purchase necessary. Must be legal resident of Canada who has reached age of majority in their province of residence. Entries must contain hashtag "#DentalPetFactsContest". Selected entrant must correctly answer skill-testing question. Prize: $100.00 (CDN) Visa Gift Card and Royal Canin Prize Pack. Void where prohibited.
a Rafflecopter giveaway
Disclosure: Although this post has been sponsored by Royal Canin, the opinions and language are all my own, and in no way do they reflect Royal Canin. Any product claim, statistic, quote or other representation about a product or service should be verified with the manufacturer, company, provider or party in question.