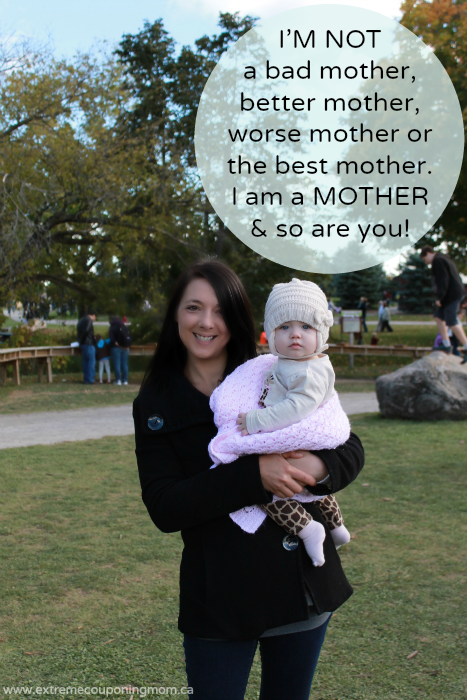 Today the gloves are coming off and this may be one of my most emotionally charged blog posts I have done since opening up about Bella's birth and almost losing not only her, but my own life. Hopefully this post won't be directed at you, but if you happen to be the type of person that is being described please step off your crooked pedestal and listen up!
After 5+ years of being a blogger and working day after day in this very dark and negative place called social media I have had enough. I've seriously blown my top and if I didn't need my computer to earn a living to raise my children I would toss the thing out the side door! Some days I absolutely dread coming online as it is so depressing day in and day out to see all the hate and negativity that has become of social media.
This post is for you, that self-proclaimed "perfect mother", the one throwing stones bigger than your ego from your very fragile glass house. You my dear need to take your opinions and shove them right where the sunshine & lollipops you pretend your life is filled with don't shine!
I'm not a bad mother, better mother, worse mother or the best mother. I am a MOTHER and so are you!
I am not sure exactly why some people thought their opinions were welcome everywhere they wanted to spew them but NEWS FLASH, when it comes to parenting there is a very thin line between giving an opinion, which by the way is really only acceptable when asked for and given in a positive manner, and being hurtful!
When you type those words about how awful you think formula feeding is towards another mother who is formula feeding her baby did you take a single moment from your perfect breastfeeding life to stop and think that maybe that mother may have tried with all her might to breastfeed and couldn't? Did you stop to think for just a moment that maybe that mother had breast cancer and can't breastfeed, or another medical condition that prevented her from breastfeeding? Did you stop for a moment in your perfect life to think that if that was the case that mother has probably beat herself up endlessly about her inability to naturally feed her child? Did you stop to think that maybe your one sided opinion which I am sure no one asked for could send her into or further deepen her postpartum depression? Did you stop to think maybe that mother formula feeding her baby may have self-conscious body issues and while it may come naturally for you to breastfeed it comes completely unnatural for her and she is unable to get past her own inner self-conscious body issues. Please take off your fairy tale glasses and realize that not all women CAN breastfeed, not all women are comfortable with breastfeeding and there is absolutely nothing wrong with formula feeding.
To the mother who bashes another for not feeding her children all organic foods have you stopped for a moment in your perfectly naturally grown life to think that maybe, just maybe that mother cannot afford organic? Maybe she isn't into all the hype, after all my grandparents, parents and even myself growing up (most likely you too FYI) never ate organic foods and we are all perfectly normal right?
You, the mother who has an opinion and puts down another mother for not making her own baby's food and feeds her child ready-to-feed baby food, did you consider for a second that maybe the mother you are putting down is a single mother working two jobs every day to support her children and after a long day working those two jobs she doesn't have the energy to make baby food? Do you have cameras in her home? How do you know that she doesn't make baby food most of the time but on nights where she is sick, tired <– (mom tired seriously is another category of tired) or her other children have 101 activities that night that a ready-to-feed option makes things a bit easier for her. Does it really matter and make a difference in YOUR life what another mother feeds her child so long as the child is eating and the food has the necessary nutrients? Of course some baby food is better than others and some have high counts of sodium vs others but really is it any of your business to make such a negative and hurtful opinion when no one asked you for it against another mother and what she is feeding her child? You call her lazy yet you have not a single clue what her life is like on the inside. Maybe she is just as good of a mom as you are because her baby has a meal and is fed!
To the mother who has an opinion on how another mother is raising her children can you please for the love of every mother on this earth BACK AWAY FROM THE KEYBOARD, CLOSE YOUR MOUTH and keep your opinions to yourself if you cannot express them in a positive, caring and encouraging manner.
I feel so many people feel extra brave behind a screen and keyboard, they say things they would NEVER have said to someone's face. All this mom-on-mom bashing really confirms why growing up I always had better friendships with males because to be quite frank, many (not all) women are ruthless bitches! You honestly have no idea how good that felt to type that out and I certainly apologize if that word offends anyone but come on women, we should not be putting each other down, we should be lifting each other up, supporting each other in whatever decisions we make because those decisions are what work and are best for our own families.
The only time you should EVER open your mouth in regards to another persons parenting (unless asked for your opinion) is if:
A parent is physically abusing their child(ren), and no I don't mean reasonable discipline. The only people you should be opening your mouth to in this case are the police!
A child is malnourished, nope I don't mean they are being fed formula or jar baby food I mean they are not being fed at all. Again the only people you should be voicing your concern with are the police.
A parent or parents are taking illegal drugs or abusing prescription drugs.
A parent is neglecting or putting their child's life in danger.
Formula feeding vs breastfeeding doesn't make a parent better or worse.
Disposable diapers vs cloth diapers doesn't make a parent better or worse.
Organic food vs non-organic food doesn't make a parent better or worse.
Homemade baby food vs packaged baby food doesn't make a parent better or worse.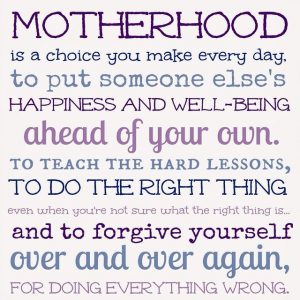 We are all mothers, what works for one family may not work for yours or another family but that doesn't mean their choices are wrong nor does it give you the right to bash, put down or degrade another mother. As mothers we constantly beat ourselves up about almost anything and everything we do, our daughter fell and needed stitches – we blame ourselves and run through 5 million scenarios that if we did this maybe she wouldn't have fell. We beat ourselves up enough as mothers we certainly don't need any extra beat downs from friends, family and most definitely not complete strangers on the internet!
I don't know why that golden rule we were all taught as children (or should have been taught as children) has flown out the window but maybe if you are that person you just need a reminder!
If you have nothing NICE to say, don't say anything at all!
Just because you don't agree with something doesn't mean you HAVE to give your opinion about it online, you can very easily scroll past it, click to another page or walk away from the computer!
At the end of the day all that truly matters is that we love our children with every ounce of our souls, we nurture them, teach them right from wrong and care for them in the best way that is right for ourselves!