L.O.L Lil Outrageous Littles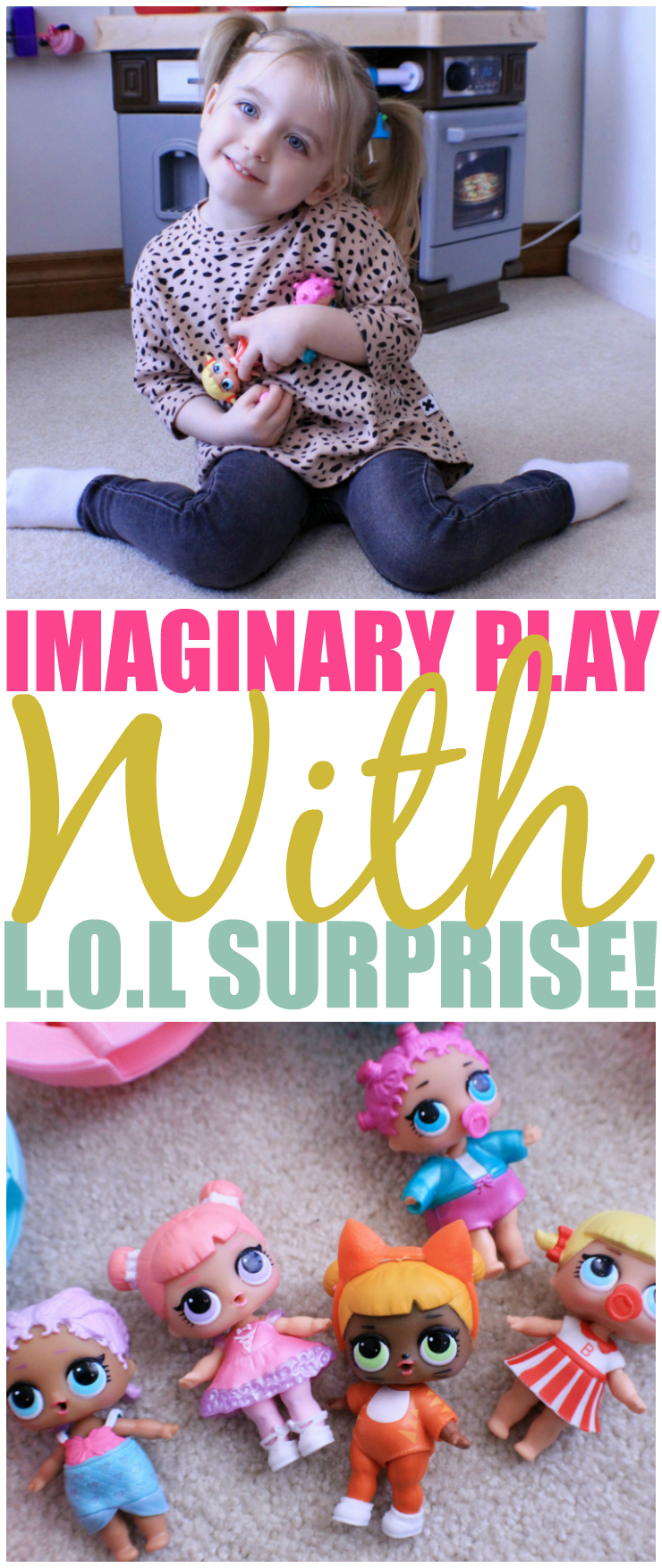 If you have a little one who watches YouTube unboxing videos they probably already know what L.O.L Lil Outrageous Littles are.
When MGA Entertainment reached out to me for their spring/summer toy box program and I saw the list of products they would be sending for review, I thought Bella had no idea what they were but knew she would love them. Clearly she knows everything because when the box arrived and we opened it she went nuts.
I had plans to keep them as rewards for her going #2 on the potty, she however had other plans.
L.O.L Lil Outrageous Littles
…
With "blind bags" being all the rage right now, L.O.L Lil Surprise Littles are sure to be a hit. They have 7 layers of surprises, yup SEVEN! Each layer reveals a new surprise, Bella absolutely loves peeling through the layers of surprises.
7 Layers Of Surprises
A secret message
Collectible stickers
A cute little water bottle
Little tiny shoes
Adorable outfit
Perfect accessory
Squishy cute doll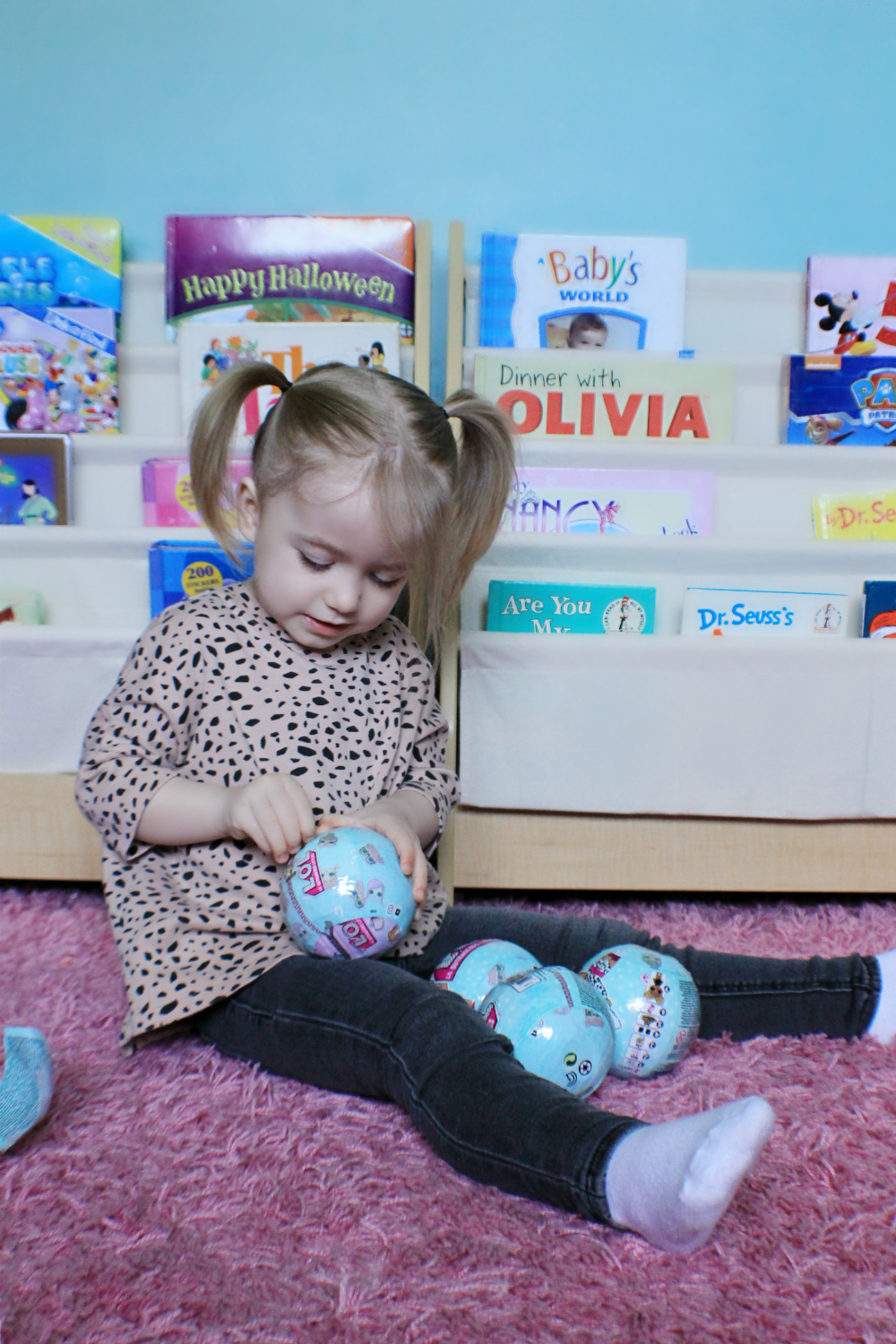 Bella really enjoyed unwrapping each layer and finding her surprises. I like that it kept her occupied and it is great for those fine motor skills. Even though there are 7 layers, the packaging is minimal, and totally recyclable.
Collect Them All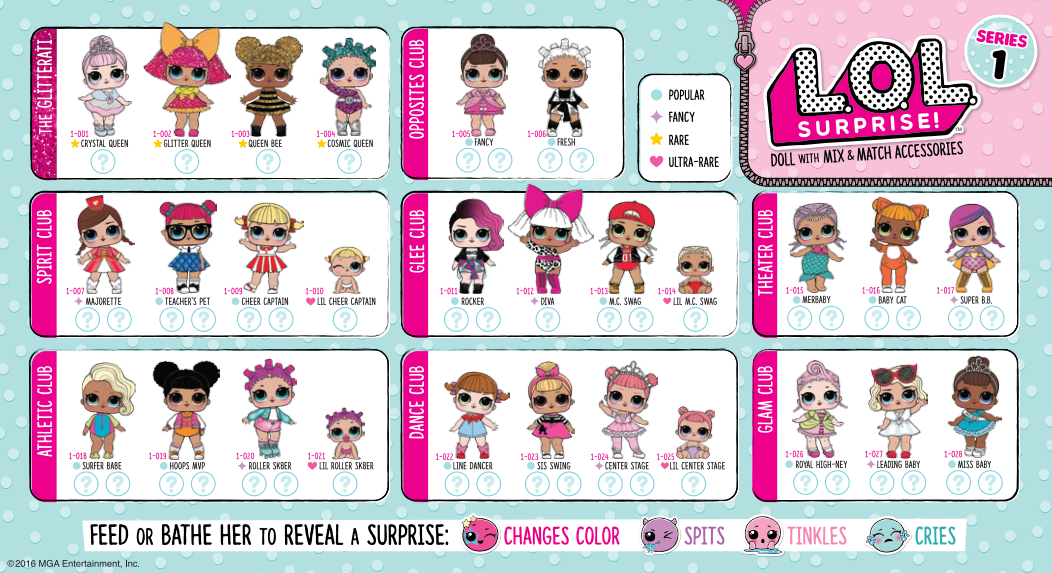 There are many to collect in Series 1, over 45, and each character is completely different. I think Bella would tell you that the LOL doll is the best layer of surprise! She loves to dress them up in all of the accessories she's revealed.
MERBABY
CHEER CAPTAIN
BABY CAT
ROLLER SK8ER
CENTER STAGE
So far Bella has Merbaby, Cheer Captain, Baby Cat, Roller Sk8er, and Center Stage. That is 3 "popular" and 2 "fancy".
They can feed their doll with the little water bottle to find out if she cries, spits, or tinkles. These dolls love baths too. You can give them a dip in some cold water to see if their colour changes! They also come with a ball that can be played with in four ways. It can be used as a purse carrying case, doll display, bath play set, and hangout play set.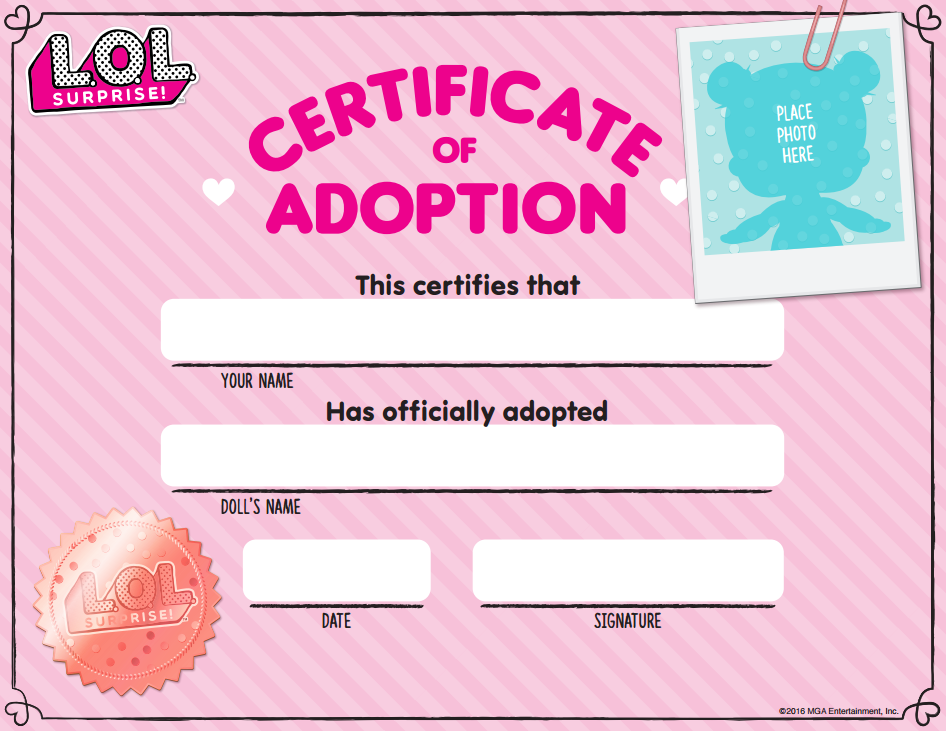 Okay guys, how adorable is this? If you go to the L.O.L Lil Outrageous Littles website you can print off adoption certificates for your child's L.O.L dolls! Totally doing this for Bella.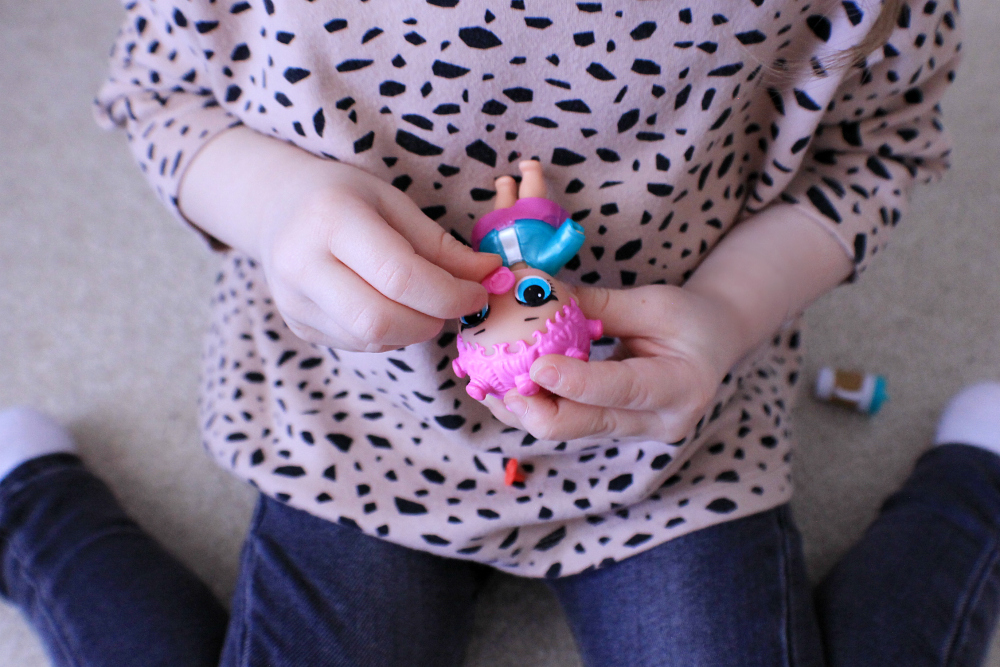 Bella absolutely loves her new L.O.L Lil Outrageous Littles collection. I think Roller Sk8er is her favourite. She comes with a little soother and Bella is obsessed with giving it to her.
Stay tuned as I will be featuring more products from the MGA Entertainment spring/summer toy box program soon. At the end of the program I will be hosting some amazing giveaways where you will have the chance to win what we reviewed!
Which L.O.L Lil Outrageous Littles would be your little ones favourite? Let me know in the comments below!
L.O.L Lil Outrageous Littles
You can purchase L.O.L Lil Outrageous Littles at Indigo as well as Toys R Us.
To find out more about visit their website.
For adorable L.O.L updates and more be sure to follow L.O.L Lil Outrageous Littles on Instagram, Facebook and YouTube!
Disclosure: Although we were sent product for review consideration, the opinions and language are all my own, and in no way do they reflect L.O.L Lil Outrageous Littles. Any product claim, statistic, quote or other representation about a product or service should be verified with the manufacturer, company, provider or party in question.