It's Raining, It's Pouring! 13 Rainy Day Crafts for Toddlers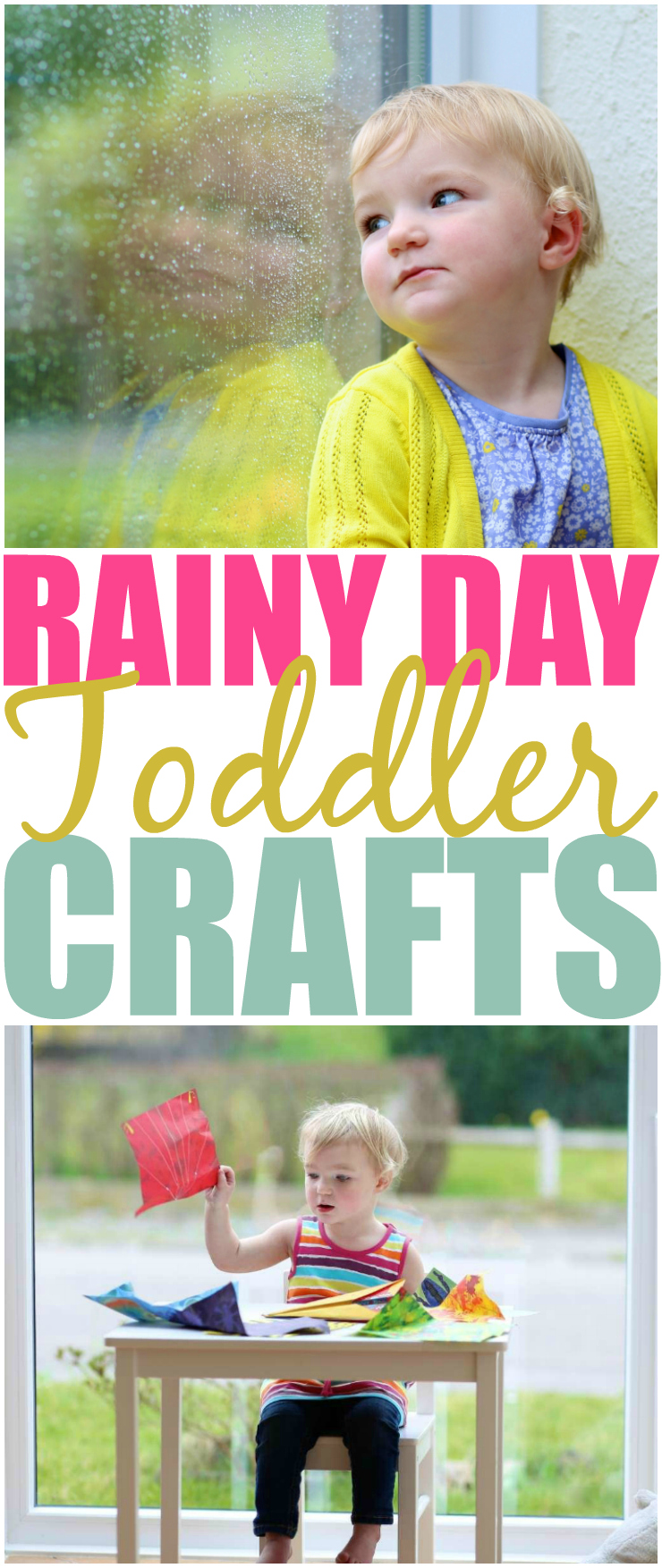 Nothing drives little ones more crazy than being cooped up in the house on rainy days. If they are not being entertained, kept busy or occupied, you could be in for a long day.
Toddlers are little packages of energy, I honestly think they suck it out of us parents some days. Bella is on full speed from the time she wakes up, until the time she goes to bed. If I don't have things for her to do she ends up turning into a tiny terror!
Bella loves to do crafts of any sort. Anything she can squish, build, colour or touch grabs her attention. A craft like the DIY Puffy Paint below could keep her entertained for a good hour.
Working from home has its pros and cons. I chose to save money and not put Bella in daycare, instead keeping her at home. This means I have to plan her days to keep her entertained so she is not off creating havoc in the house. Crafts are a huge part of our daily routine and I always have something for her to do.
Luckily working in a private daycare and having two toddlers before her gave me some experience. It gave me the ability to plan structured days that keep her busy so I can get work done.
On days where it rains our outside play time often has to be replaced with crafts and other activities. Today I want to share some of Bella's favourite crafts that keep her occupied when the weather isn't on our side.
13 Rainy Day Crafts for Toddlers
Check out these 13 crafts for toddlers that will help keep your little one from going stir-crazy!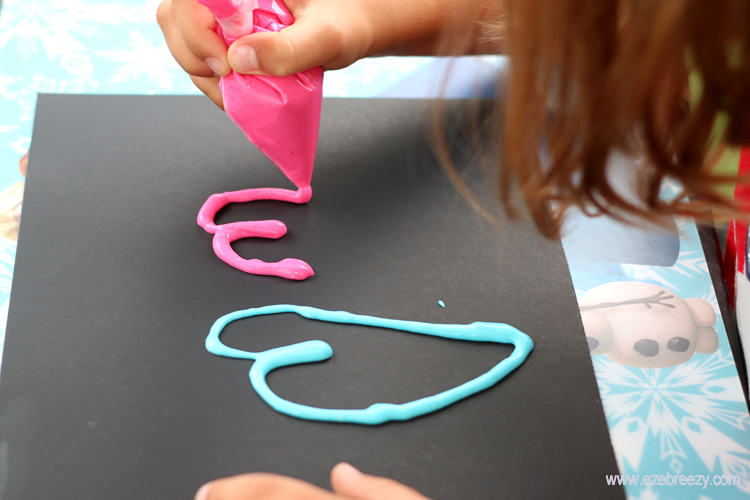 1. 3 Ingredient DIY Puffy Paint from Eze Breezy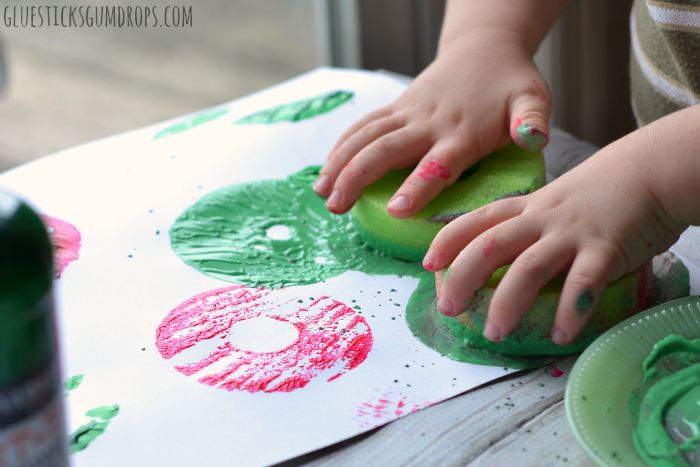 2. Apple Craft with Pool Noodles from Glue Sticks & Gum Drops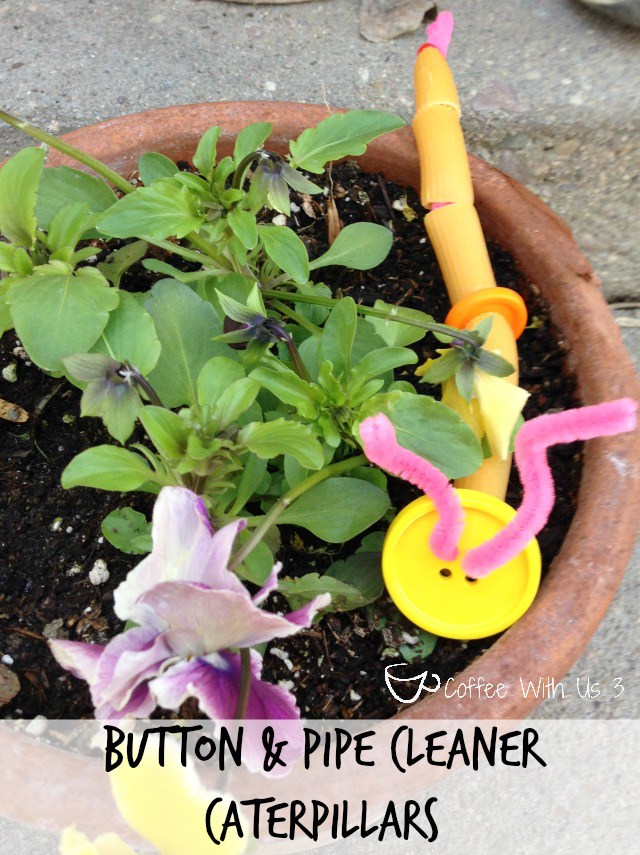 3. Button & Pipe Cleaner Caterpillars from Coffee With Us 3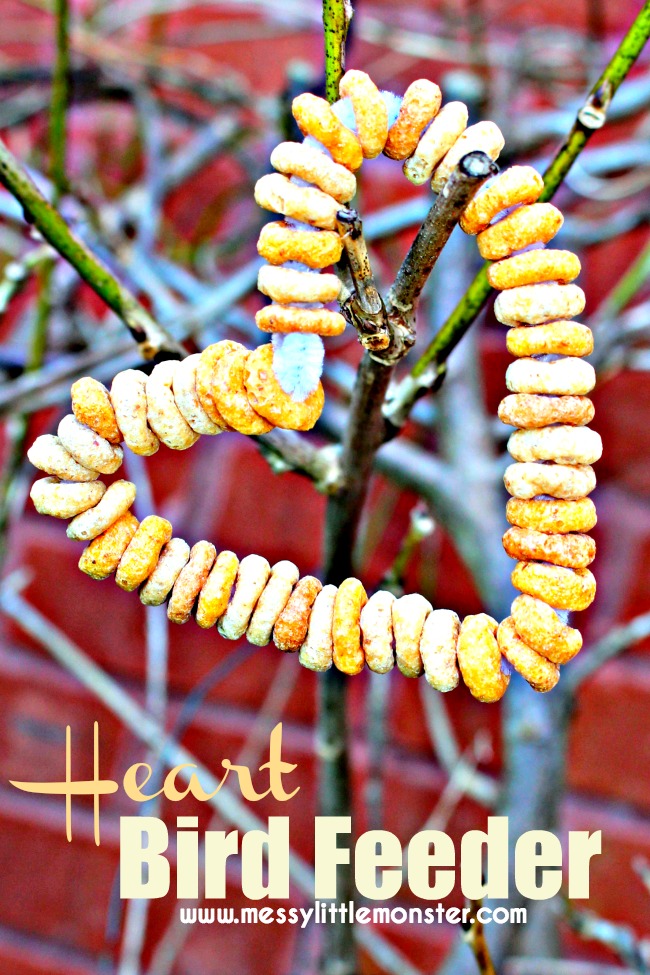 4. Easy Cheerio Bird Feeder from Messy Little Monster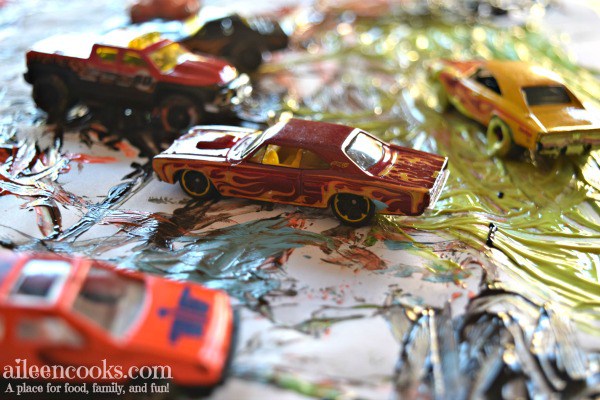 5. Painting with Cars from Aileen Cooks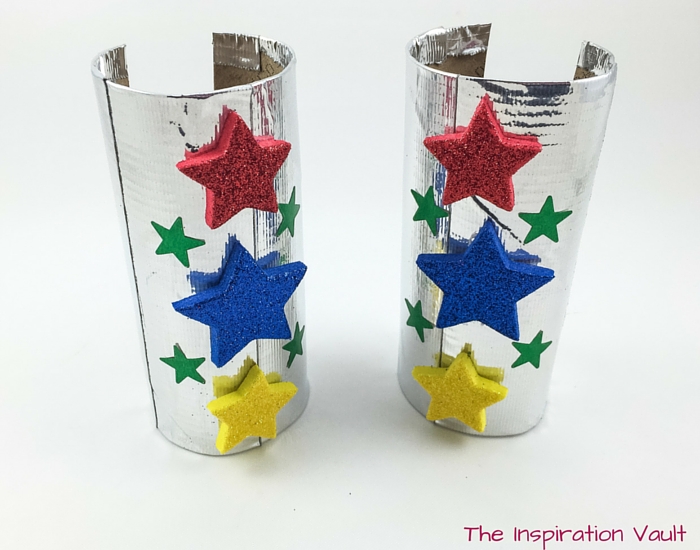 6. Paper Tube Superhero Cuffs from The Inspiration Vault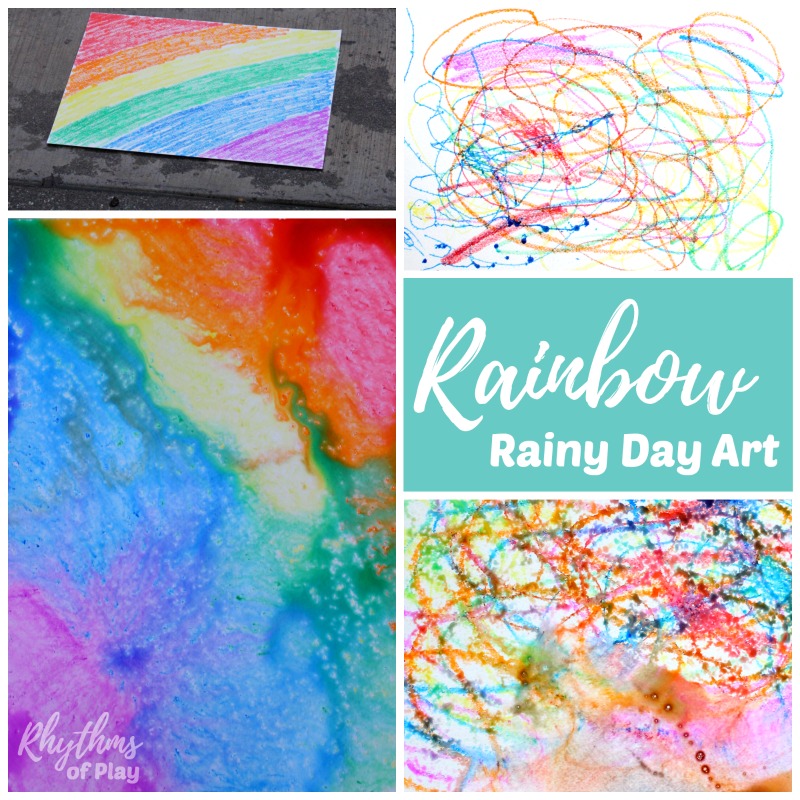 7. Rainbow Rainy Day Art from Rhythms Of Play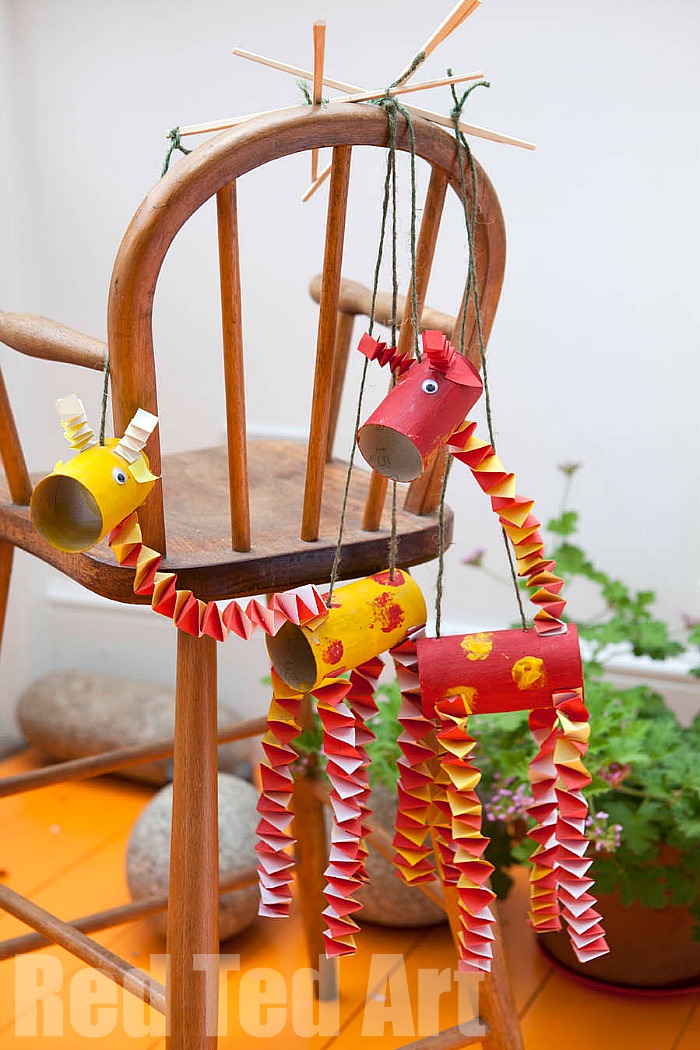 8. TP Roll Giraffe from Red Ted Art's Blog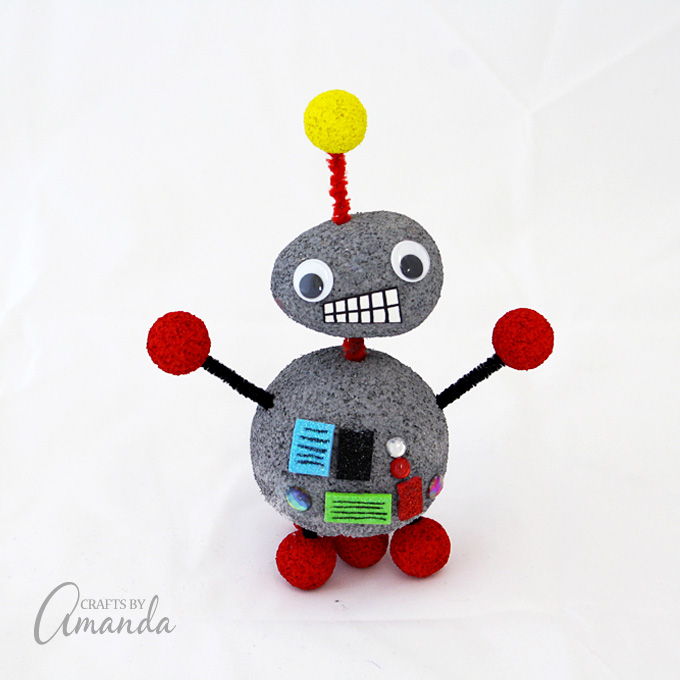 9. Styrofoam Robot Craft from Crafts By Amanda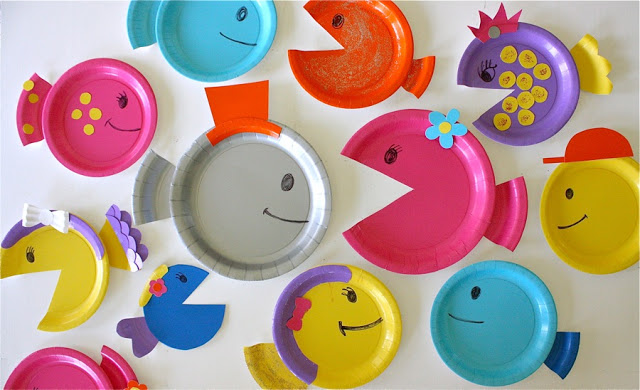 10. Paper Plate Fish – from Made Everyday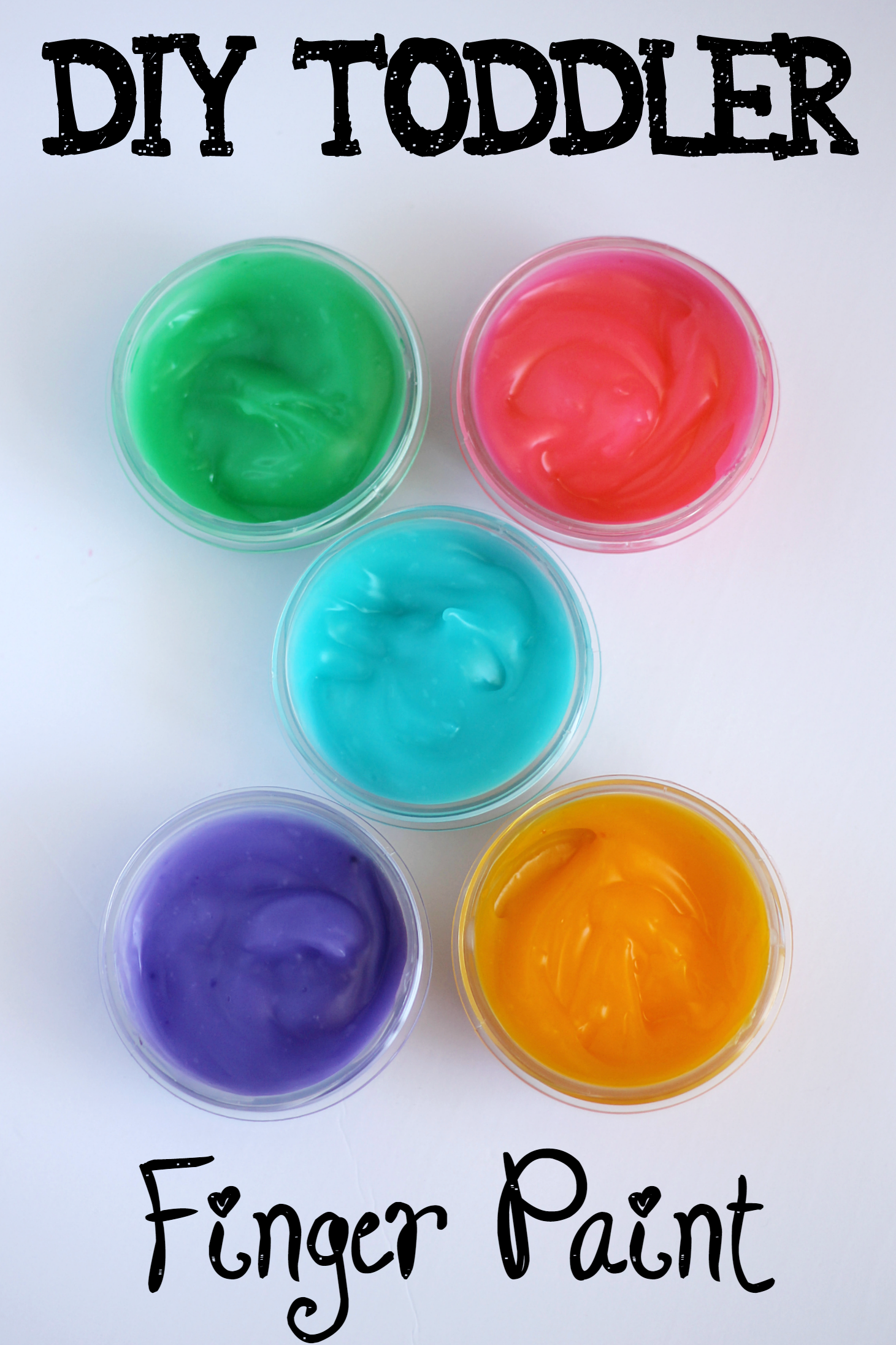 11. DIY Toddler Finger Paint – from Aimee Geroux, Extreme Couponing Mom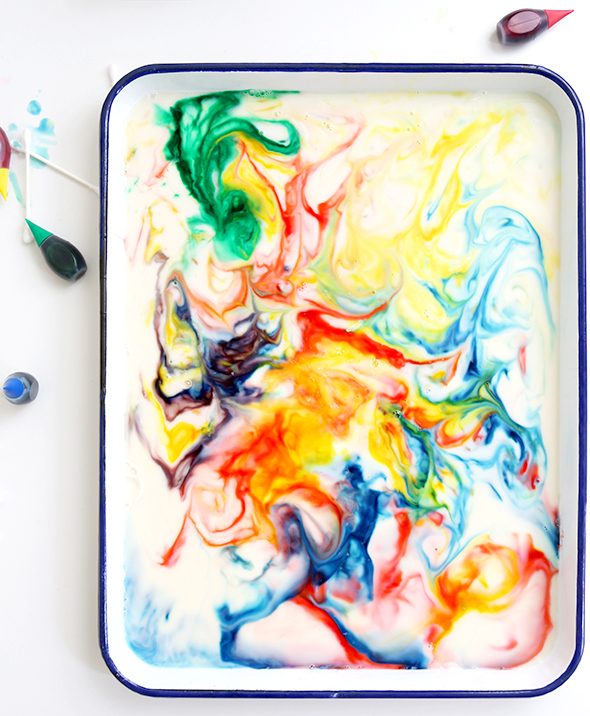 12. Milk Art – from Say Yes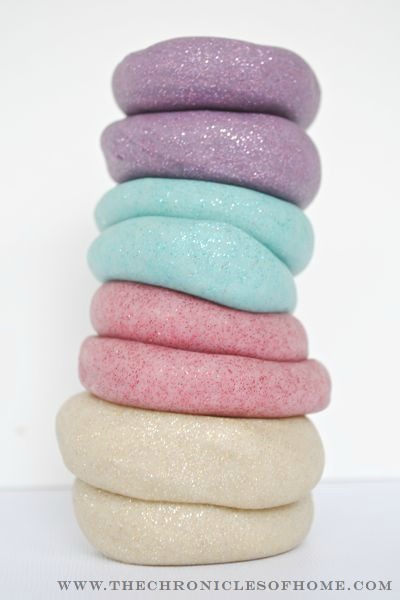 13. Glitter Playdough – from The Chronicles of Home
Also check out our Kids Corner for more fun crafts & learning fun!
What do you and your toddler like to do on rainy days? Let me know in the comment section below!