Free Printable Yearly Calendar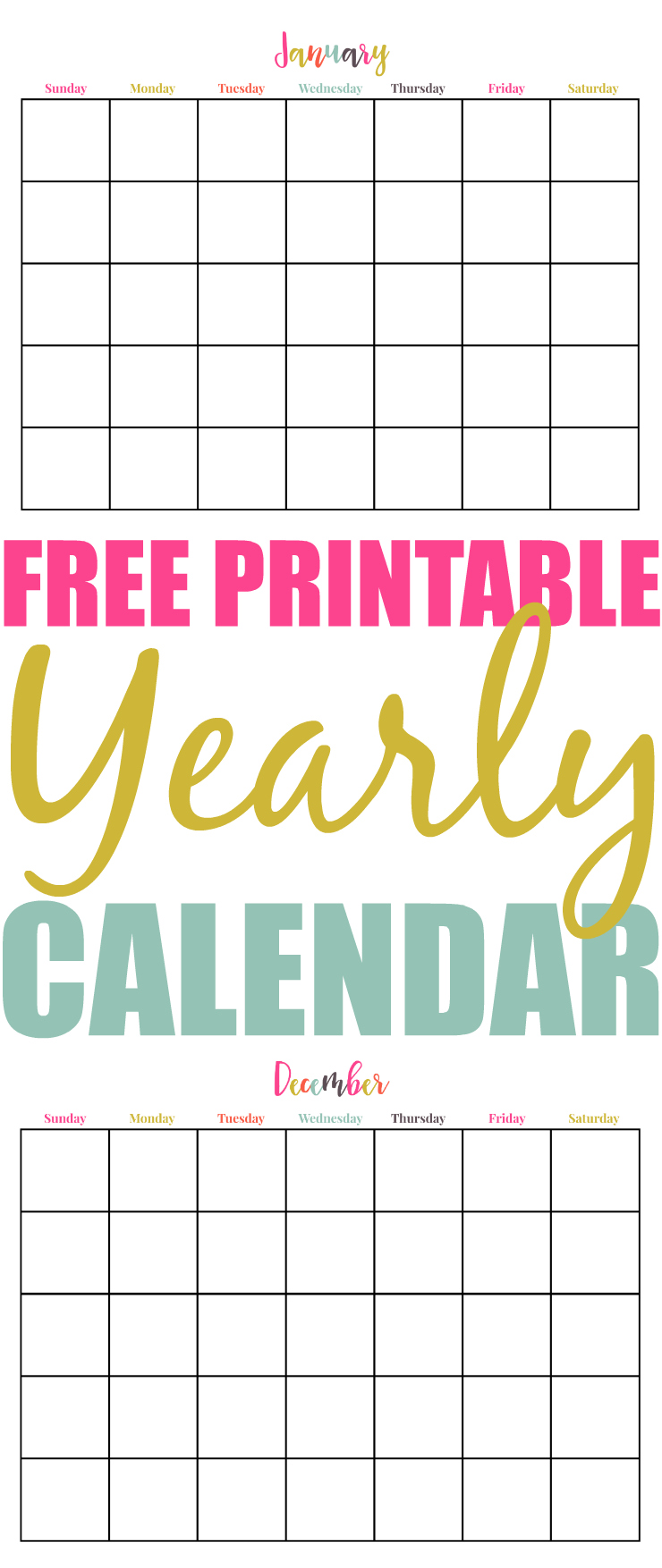 If there is one thing I have really improved on over the past few years, it is scheduling my family and work life. I honestly didn't use a planner or calendar until maybe two years ago. Can you imagine how unorganized my life might have been back then?
I am a visual person, I don't like plain. A while ago I created my own printable calendar and just recently updated it to match my blog theme. While doing that, I thought I should share it with ya'll!
It's not super fancy, just pretty colours to brighten the mundane task of scheduling. Not having the dates on the calendar allows you to use this for any year. I personally don't have time to continue to make new yearly calendar graphics, so I found leaving them blank to fill in was the solution.
You can use these for anything. Use it for your monthly meal planning, monthly workouts, work schedule, kids activities, and more. I have a few of these printed out, one is for the fridge where I schedule in important dates like birthdays, dental appointments, and after school programs. Abby and Hailee each have one in a binder to keep track of whatever they have going on.
FREE PRINTABLE YEARLY CALENDAR
Feel free to download and save this to your computer, this way you have easy access to print whenever you would like. You can even get savvy and have them laminated so you can reuse them with dry erase markers. Or stick the file on a USB and head to your local print shop and have it printed and bound!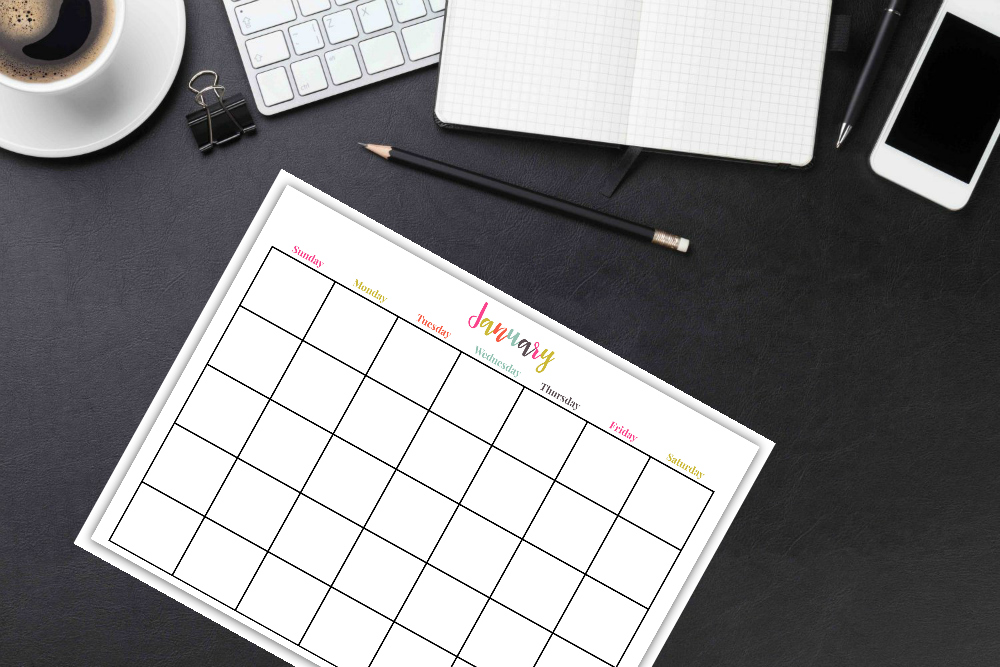 Don't forget to check out all our other great free printables too! If you use any of my printables I would love to see. Share a photo on Twitter or Instagram with the hashtag #ECMPrintables so I can check them out in action.
DOWNLOAD YOUR FREE PRINTABLE YEARLY CALENDAR