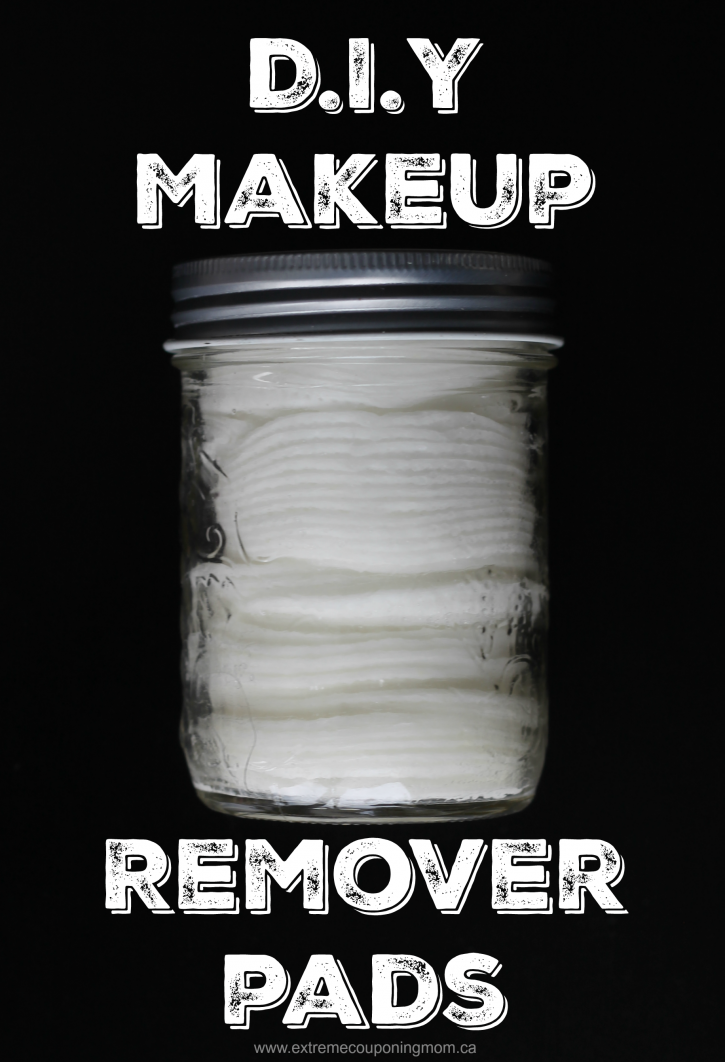 I don't wear a lot of makeup on a daily basis because I have sensitive skin and it often causes irritation or breakouts. Of course when I do venture out I do wear makeup because I am self-conscious about some acne scarring I have on my face.
Finding products that work to remove the makeup I do wear and don't irritate my skin is a chore and many of the ones I can use become quite expensive over time. I found making my own makeup remover pads helped me save lots of money and they are perfect for my sensitive skin never irritating it. They also leave my skin feeling great and never dry or too oily!
DIY Makeup Remover Pads
I suffered terrible hormonal acne on the lower part of my face that left a path of scars however, after a full week of using only these pads to wash my face (once in the morning and once at night) as well as to remove any makeup I have not has a single break out since January. This has been the only thing that worked to combat my hormonal acne. I now use these pads as my regular facial cleanser now and it has completely cleared my hormonal acne.
Print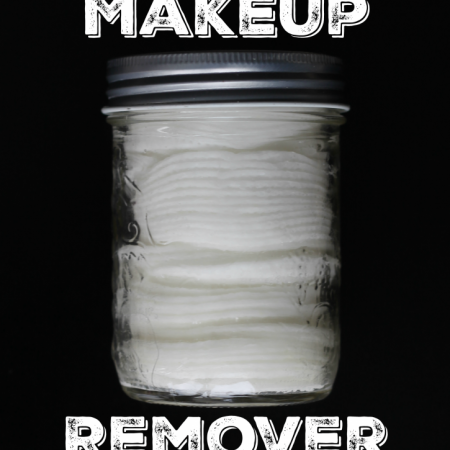 #DIY Makeup Remover Pads
---
Ingredients Or Supplies
small mason jar
3 tbsp of coconut oil
1/2 tbsp of a gentle wash (I use Aveeno Daily Moisturizing Body Wash)
2 cups distilled water
cotton pads – I got mine at Loblaws they are Joe Fresh and they have organic, premium or regular cotton to choose from!
---
Instructions
1. In a small glass bowl place your coconut oil and microwave in 15 second intervals until melted

2. Measure out 3 tbsp of coconut oil into a large glass bowl, then add in your 1/2 tbsp of gentle wash and your distilled water. Mix together with a fork or a whisk.

4. Place a handful of your cotton pads into the mason jar and pour some of your solution on top. Push down on the cotton pads to help them soak in the liquid. Continue to place more pads and pour solution over top pushing down each time until you fill your mason jar with cotton pads. You will have some solution left over, your pads should all be wet and when you push down liquid comes up BUT when resting there is not a jar full of liquid.

5. Use to remove makeup or as a facial cleansing wipe.
If you use these to battle your acne please let me know how they work for you in the comment section below.

Aimee is a suburban mom of 3 daughters and resides in Richmond Hill, Ontario. She enjoys sewing clothing for her small handmade clothing business, baking, DIY projects both big and small, travel, and finding creative ways to save her family money.

Latest posts by Aimee Geroux (see all)