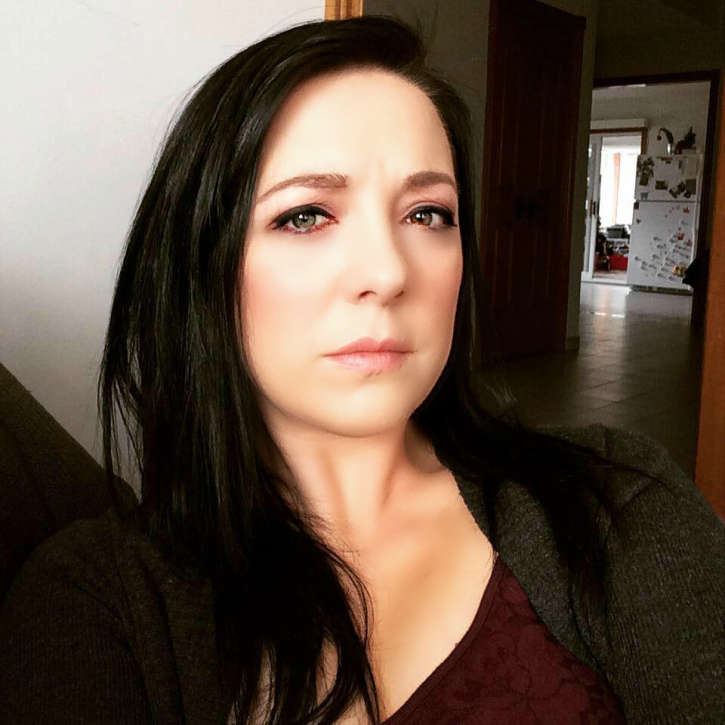 When it comes to my beauty routine, I like to keep things pretty simple, after all as a mom of three I am extremely busy so I don't have much time for anything but simple. I need products that work and don't take a lot of effort to leave me feeling my best. Heck if they can toss in a little bit of pampering that would be nice too right?
I don't know about you but after each of my children were born my hair went crazy and it went crazy for a longer period of time after each child. With my first, I can recall just a couple weeks of hair craze, my second was a few months and, well, Bella is now TWO and up until just recently I felt like these hair issues were here to stay. I almost just accepted that my hair was going to fall out in clumps, look dull, flat and have no life to it.
I recently read a saying that went something like "the moment you're ready to quit is usually the moment right before a miracle happens, don't give up". Well that was where I was, about ready to give up and accept that my hair was just going to be a hot mess and then I got my miracle – Garnier Whole Blends!
I was given the opportunity to try out Garnier Whole Blends new hair care products in Avocado Oil & Shea Butter, Honey Treasures and Coconut Water & Vanilla Milk. Garnier Whole Blends products are paraben free, contain natural extracts and use gentle sulfates. Each blend is focused on a specific hair action, for example the Coconut Water & Vanilla Milk "quenches and softens" where the Avocado Oil & Shea Butter "deeply Nourishes and replenishes" and Honey Treasures "heals & protects".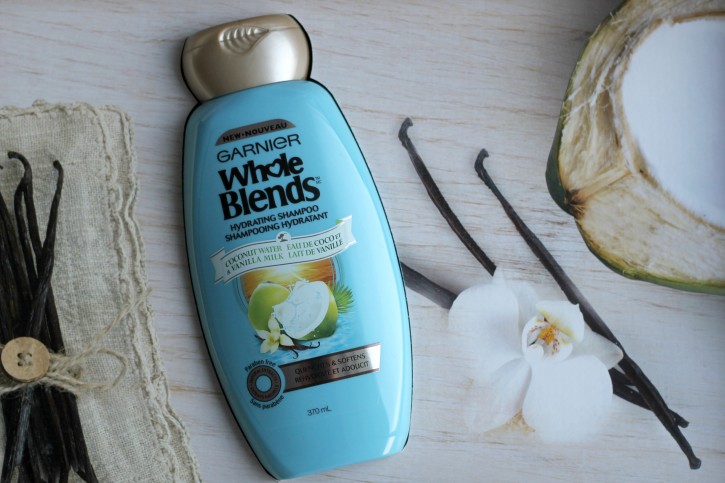 I lead with my nose in almost every aspect of life. Instead of tasting something first to see if I like it, I will sniff it and if I don't like the smell most of the time I will not try it. I also sniff Bella – I know when that kid has a stinky bottom from a mile away. Some days I feel like I am still pregnant with my insane sniffer! All joking aside, when it comes down to it, I like things that smell good just as much as I like things that work. Of course being a huge coconut lover, I had to try out the Garnier Whole Blends Coconut Water & Vanilla Milk first! It left me craving my upcoming tropical vacation in February, the light coconut and vanilla scent during my shower brought me to the beach in Mexico and a calm relaxation ensued. Not only did it leave me totally relaxed thinking of the beautiful beach, it left my hair feeling extremely soft. I honestly didn't want to come out of the shower. After drying my hair I noticed it had life in it, a shine and plumpness that I haven't seen in a very long time. I also lose a LOT of hair while showering. Postpartum hair isn't fun and I did notice that after a few uses of the Garnier Whole Blends line, I was not losing as much hair.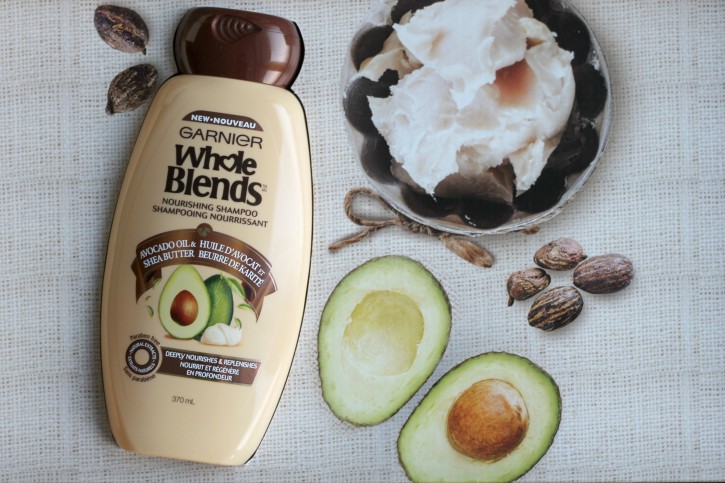 Recently after colouring my hair, it was feeling a little harsh so I gave the Garnier Whole Blends Avocado Oil & Shea Butter a try, as it focuses on deeply nourishing and replenishing hair. I definitely saw an immediate improvement in the look and feel of my hair.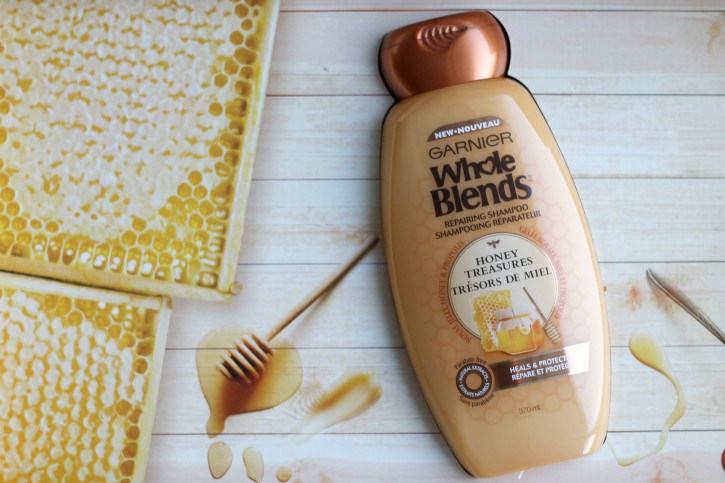 Garnier Whole Blends Honey Treasures is getting tucked into my suitcase when I head to Mexico in February to help heal & protect my hair. I find the salt water from the ocean and the hotel shower water can leave my hair in an awful state so I am going to make sure I have fab looking hair during my vacation with this!
Which one would you want to try first? Let me know in the comments below!

Disclosure: Although this post has been sponsored by Garnier Whole Blends, the opinions and language are all my own, and in no way do they reflect Garnier Whole Blends. Any product claim, statistic, quote or other representation about a product or service should be verified with the manufacturer, company, provider or party in question.