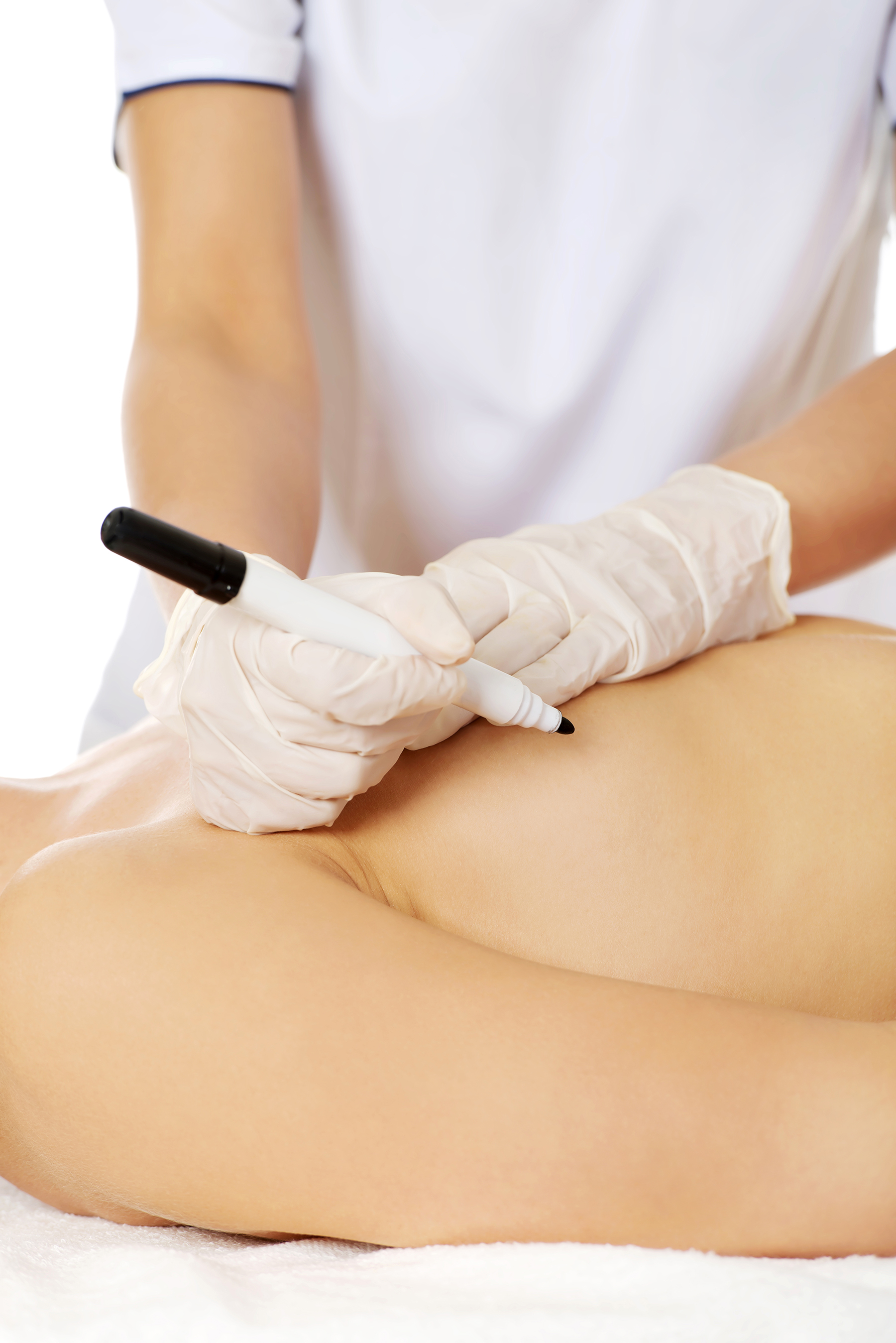 As I prepare for my surgery on Monday, I am sharing all about my breast augmentation pre-op appointment.
This is part 3 in my breast augmentation journey series. If you are new to the series, catch up by reading part 1 and part 2.
As I write this it is two days before surgery day. I am feeling excited, nervous, anxious, all the feels guys!
Having a breast augmentation has been a life-long dream of mine and I almost can't believe it is finally happening.
Breast Augmentation Pre-Op Appointment
As mentioned in my last post, my breast augmentation pre-op appointment date was moved up from April 6th to March 27th due to my surgery date being bumped up.
My original surgery date was April 26th, but I was able to swap surgery dates to April 9th because another patient needed to switch to a later date.
The swap was perfect for me as the sooner the surgery, the sooner I would be healed up.
Steve and I have a trip planned to NYC in the beginning of June so having an earlier surgery would ensure I was nice and healed for our trip.
Health Questionnaire
Upon arriving at Edelstein Cosmetic for my breast augmentation pre-op appointment, I was given a health questionnaire and other forms to fill out.

The health questionnaire goes over your past medical and health history. It also asks about any medications you are currently taking, allergies, and so on.
Meeting With The Nurse
Once I was finished filling out the questionnaire and forms the nurse took me to a room.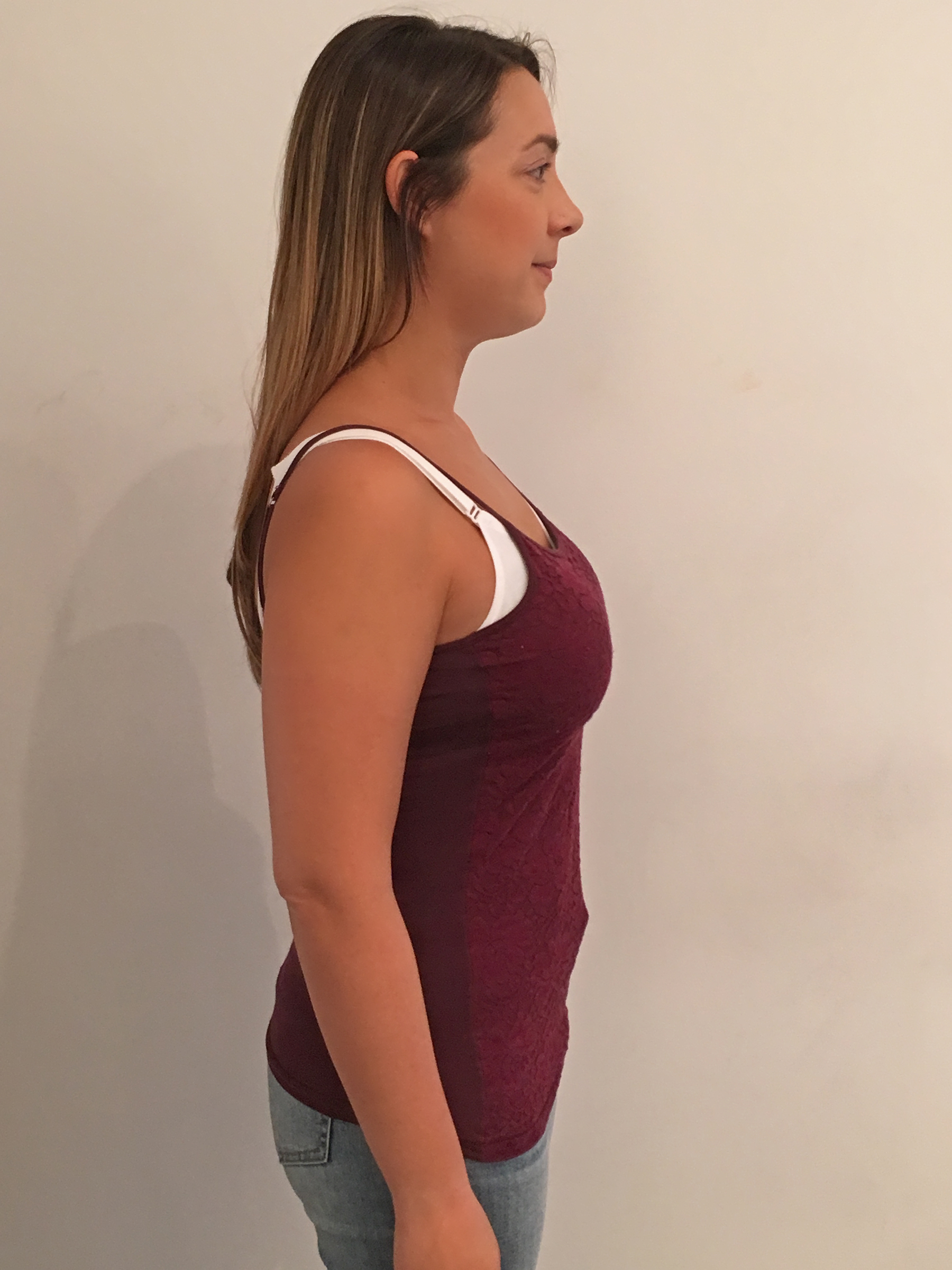 The first thing we did was for me to try on the sizers again to ensure I was confident in my size choice. I tried on both the 415cc and 450cc sizers and stayed with my initial decision to go with 450cc silicone cohesive gel implants.
We then sat down and started to go over all the details of the surgery, preparing for surgery, and recovery.
Preparing For Surgery
The nurse went over 4 products that Dr. Jindal recommends to his patients that can help improve their results.
helps to reduce post-op swelling, bruising, and pain
Start taking 2 days before surgery
helps to reduce post-op pain, swelling, and bruising
reduces inflammation to speed up the healing process
you rub gently into the breast avoiding the incision
applied once per day to help give you the best possible scar
Start using once the incision is healed
Vivier Skin TX Physical Block SPF 30
medical-grade sun protection
your incision scar must be protected from the sun for at least one year to avoid having a permanent darkened scar
The next discussion was one that caught me a bit off guard. I had no idea there was such a long list of medications, herbs, and natural products you could not take 2 weeks pre and post surgery.
If you follow me on Instagram you may have caught that I had pinched something in my neck a little bit ago.
By the time my breast augmentation pre-op appointment came around my neck still wasn't 100%, and when I found out I had to stop taking any muscle relaxers or ibuprofen I was a tad worried.
Thankfully my neck started to get better every day, even without the medication, but by god, I would not have wished that pain on anyone!
In short, they recommend you don't take any Aspirin or Ibuprofen containing products, muscle relaxers like Robaxisal, Aleve, and so on.
They also recommend you don't take some herbs and natural products. Some on the list were Cold-Fx, thank god my flu was gone, green tea, and one of the most surprising garlic.
These recommendations are made to maximize your opportunity for an uncomplicated wound healing and optimized cosmetic outcome.
Night Before & Day Of Surgery
After going over all the recommendations we moved on to the night before my surgery information.
Sunday night is the eve of my surgery and I have some prep to do and rules to follow!
nothing to eat or drink after midnight, although I can drink small sips of water up to 2 hours before surgery
shower and wash my hair as I won't be able to wash my own hair for a few days due to arm movement restrictions
remove all makeup
do not put on any creams or deodorants/antiperspirants after showering
Last week I went and had my shellac polish removed from my finger and toe nails.
Monday morning – SURGERY DAY!
bring the post-op bra I was given by Dr. Jindal
have comfy clothing and a zippered sweater to put on after surgery
arrive at 10 am – surgery is at 11 am
must be driven to my surgery and home by someone I know (no cabs, Uber etc)
Recovery
We then went over the recovery timeline, discussing all the important facts. I was given a booklet with all of this information for reference.
The nurse went over the possible pain and discomfort I could experience for the first 7-14 days. I have a pretty high tolerance for pain, after all I have had two c-sections so I am not new to surgery discomfort. The Arnica Tablets I have and pain medication prescribed by Dr. Jindal will help control any discomfort I may have.
She also went over the possibility of nausea and vomiting from the anesthetic after surgery in the first 24 hours. Thankfully I have never reacted this way to anesthetic before so fingers crossed I don't this surgery!
First Week
On the second day of recovery I will be able to start taking showers. I will most likely need help washing my hair, but yay to showers!
During the first three days after surgery I will need to try to restrict my arm movements. Avoiding sudden jerking and moving my arms slowly to prevent complications.
After three days I will be able to resume normal non-strenuous activities, however, I will need to avoid lifting anything.
Day 3-5 is usually the worst as per most of the journeys I have watched. This is when maximum swelling and bruising will occur. I am hoping by taking the recommended medicine that it won't be too bad.
After five to seven days most people can go back to work, unless their work is physically challenging or they need more time to recover. I personally have two weeks worth of content scheduled for my blog, just in case I need extra time to recover I am prepared.
Second to Sixth Week
By the end of the second week most of the bruising and swelling will subside.
After two weeks I will be able to submerge myself in water, I love baths so I hope the two weeks will fly by.
For those who exercise (definitely not me) after three weeks you will be able to return to some exercise routines. Aerobic and lower body weight training are fine at this time, however you will need to avoid upper body weight training.
Who knew you'd have to give up sex after a breast augmentation?!? Well you do, for three weeks you can't be doing any hanky panky! The reason behind it is because sex can lead to increased heart rate and blood pressure which could lead to bleeding!
After six weeks you can resume upper body weight training and push-ups.
Two to Four Months
For the first two months post-op you have to be wearing a non-underwire bra at all times, 24-7 folks! After two months you can stop, however it is recommended as much bra support as possible. You can also start wearing underwire bras again.
At the 3-4 month mark your breasts will have dropped and fluffed, that means they will settle and look more natural by this time.
It is completely normal for one breast to drop and fluff before the other as they are two separate areas on your body.
Any tightness will alleviate and a gradual enlargement and rounding out of the lower portion will happen too.
It's also during this time, once your breasts have settled, that you will be able to go bra shopping! I've never been so excited to go bra shopping in my life.
I hope that this post helped you get an inside look on all the information I learned during my breast augmentation pre-op appointment!
I'm so excited for Monday's surgery and can't wait to share my recovery with you all.
Once I am able to move my arms to hold up my phone I will do some Instagram stories, possible vlogging, and of course more posts in this series once I am up to typing!
With that said, stay tuned to hear all about my surgery experience (what I will remember), and my recovery soon!