DIY Magical Unicorn Succulent Plant Pot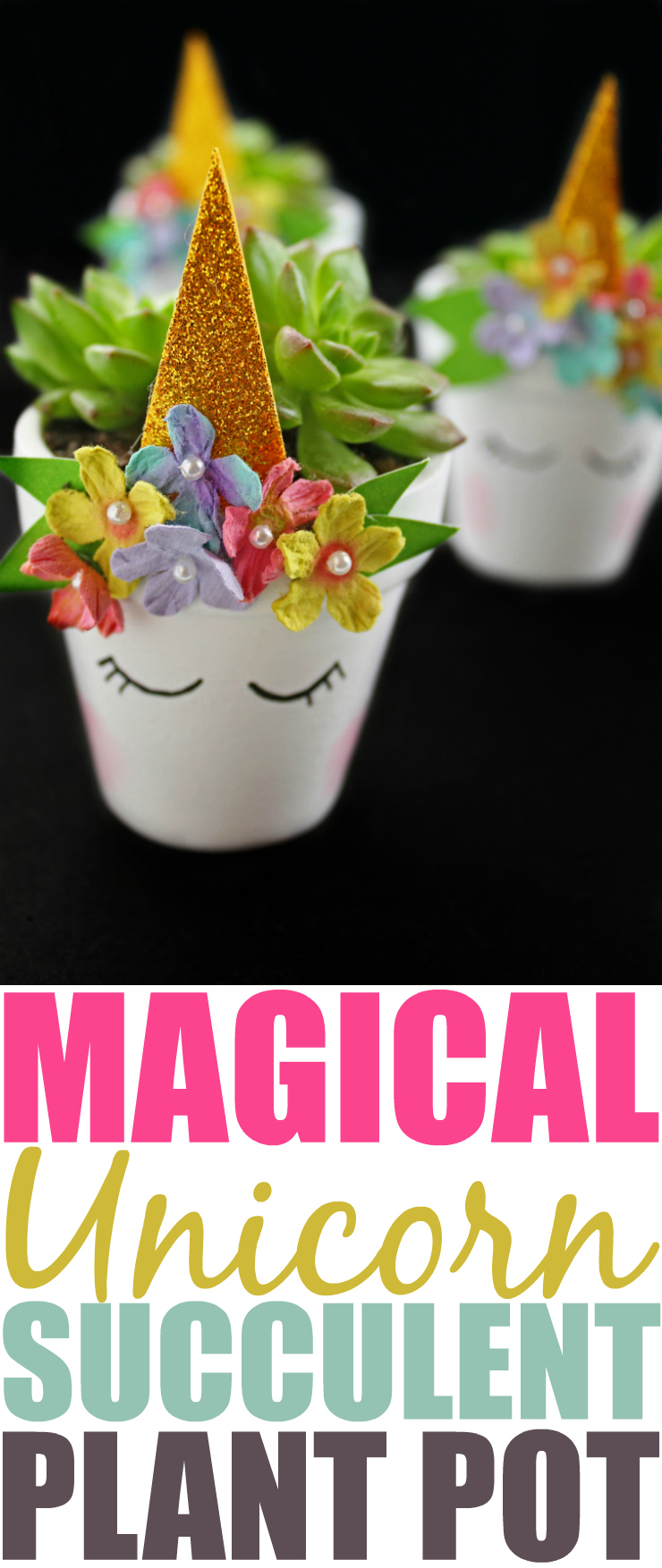 Spring is here, well it has been snowing for the past few days so that is debatable!
One thing I love most about spring is plants and flowers. After what seems like a never-ending cold winter, there is nothing better than seeing everything turn colourful again.
To help mother nature realize it is spring, and she should kick winter to the curb, I created these Magical Unicorn Succulent Plant Pots.

Unicorn Succulent Plant Pot
If you are looking to brighten your home or office, these adorable unicorn succulent plant pots are the perfect weekend craft!
Supplies Needed:
Paint
Hot Glue
Scissors
Paint Brush
Small Paper of Fabric Flowers
Green Cardstock
Gold Glitter Cardstock
Black Paint Pen or Permanent Marker
Succulent Plants and Soil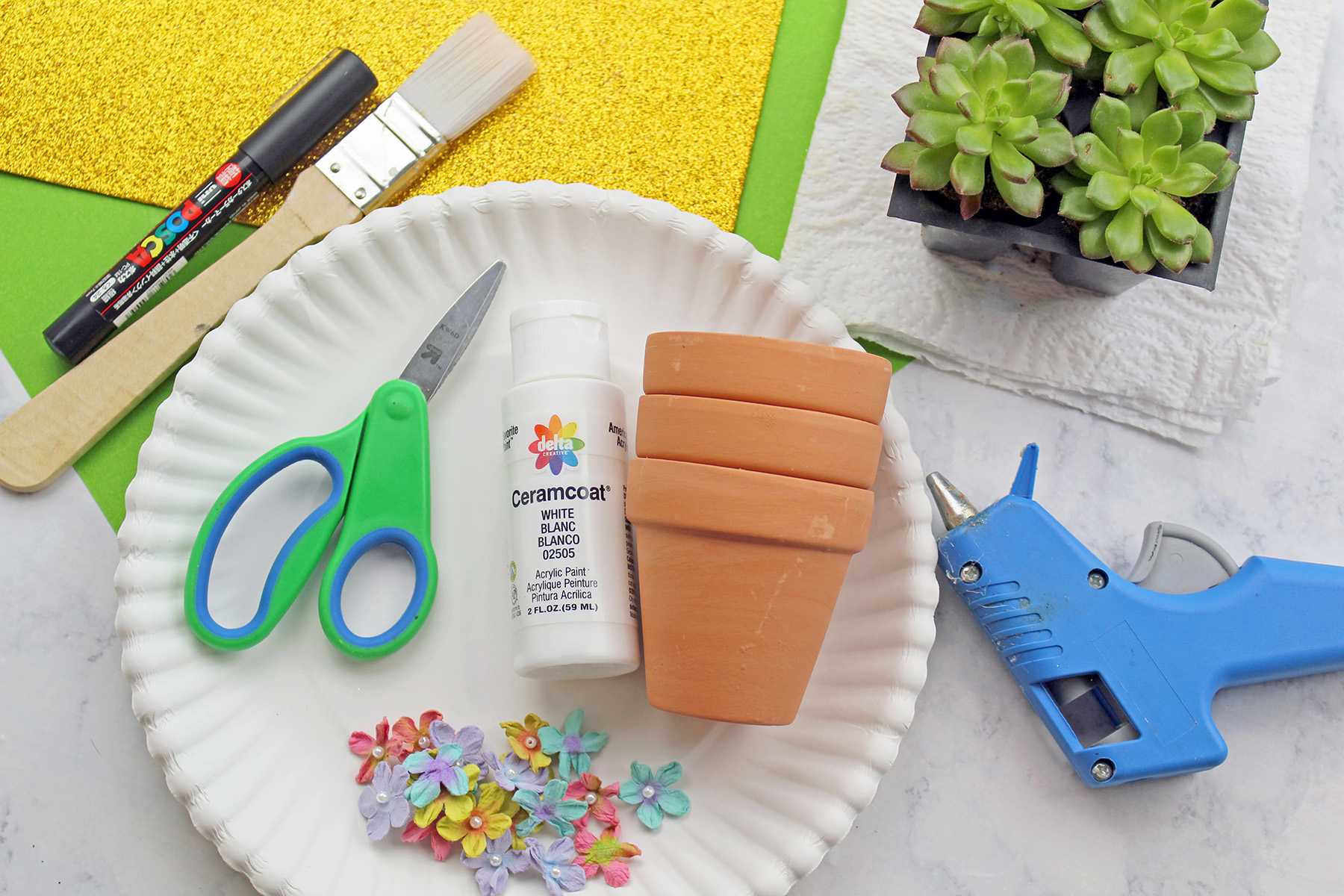 Gather all of your supplies you will need.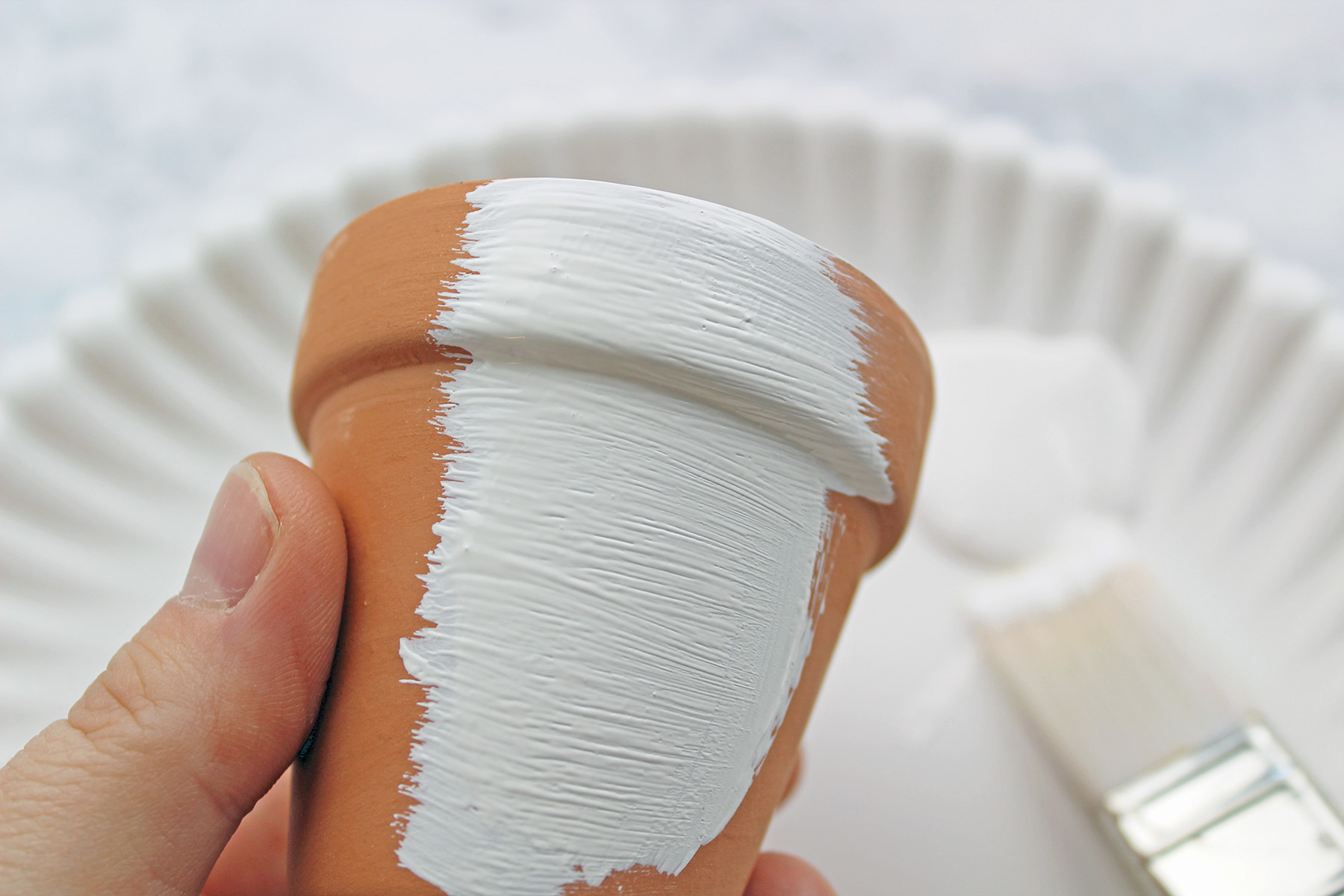 Paint the terracotta pots white.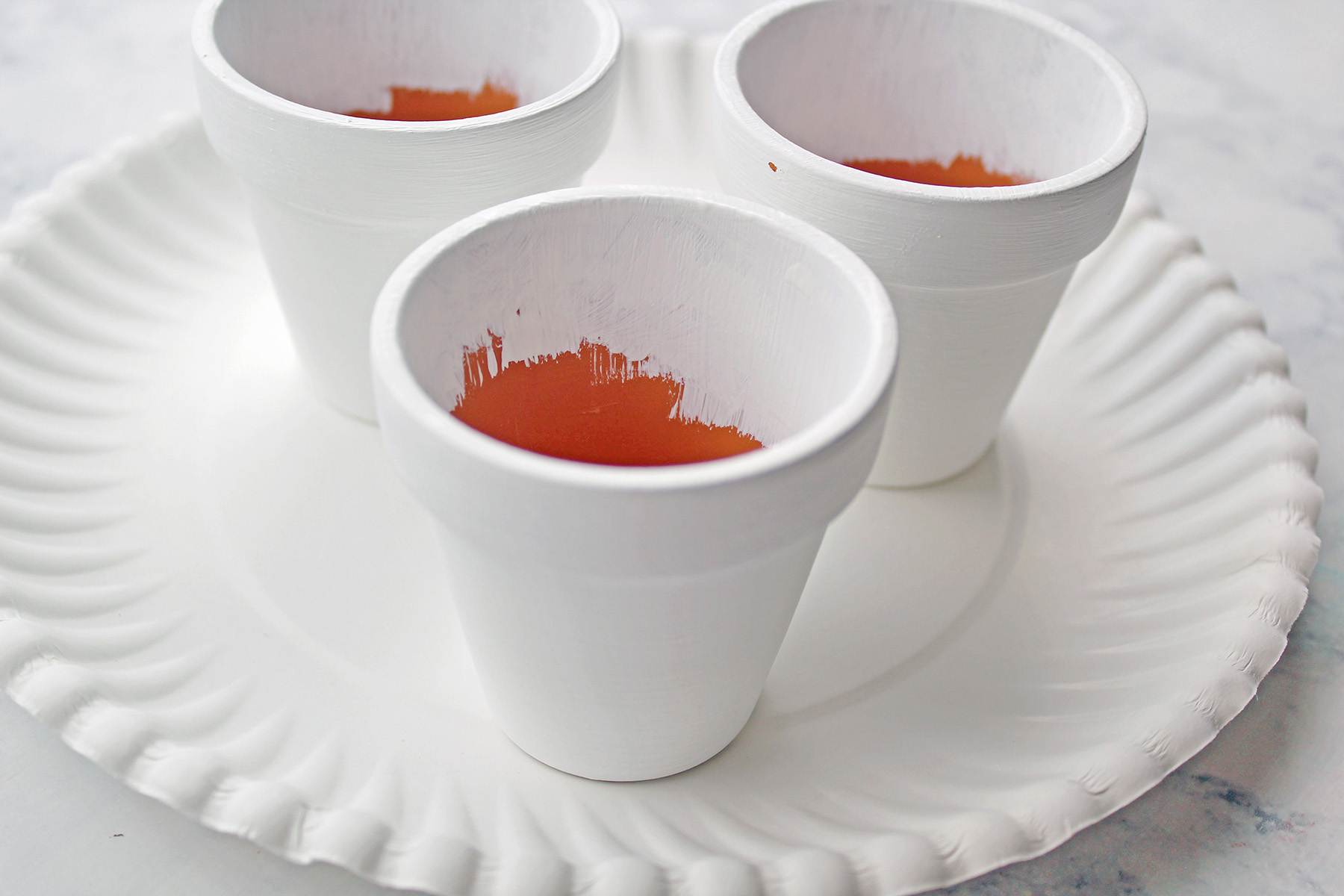 This will require 2-3 coats of paint. Allow the paint to dry completely.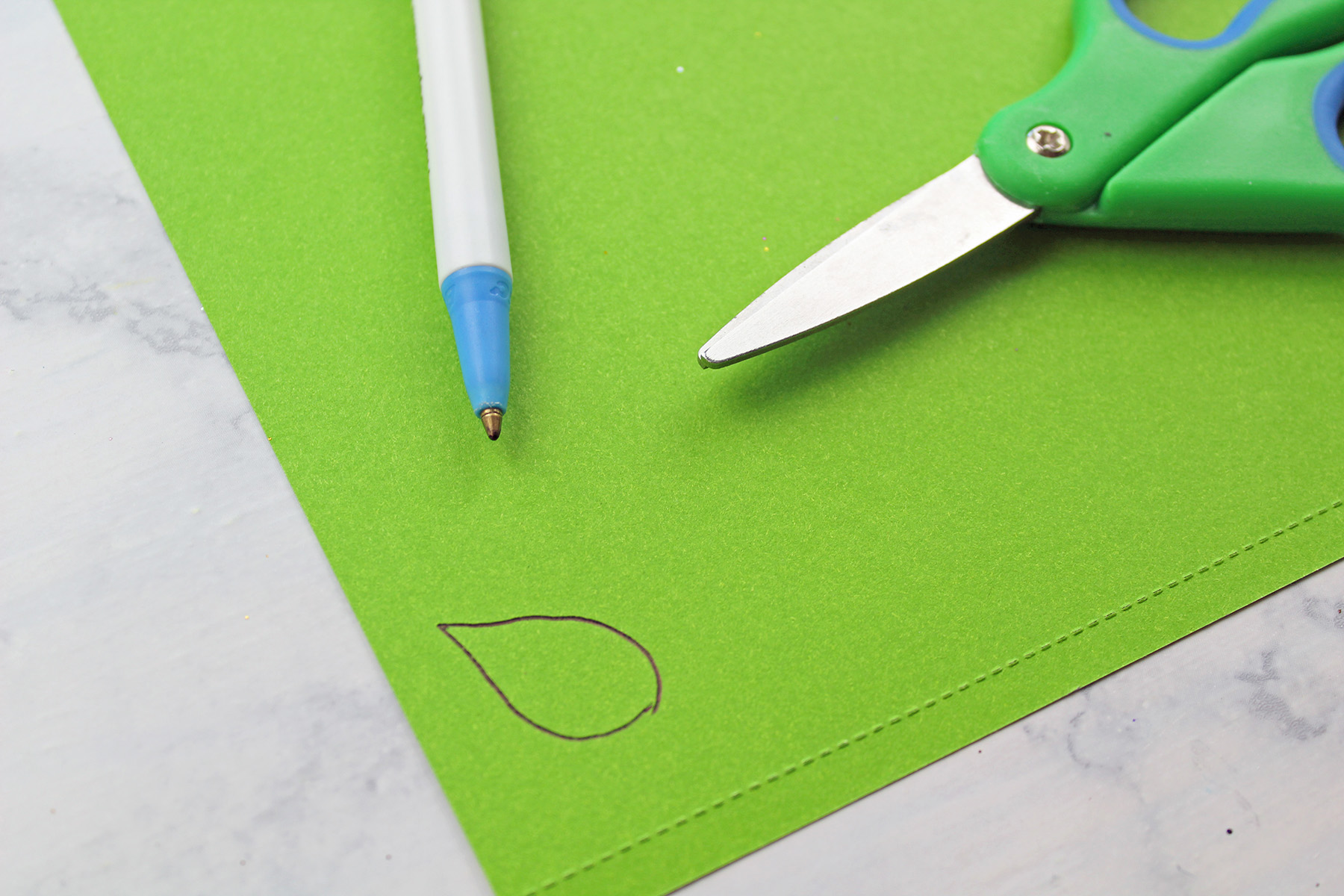 Draw a leaf shape onto green cardstock and cut out 2-3 leaves for each pot.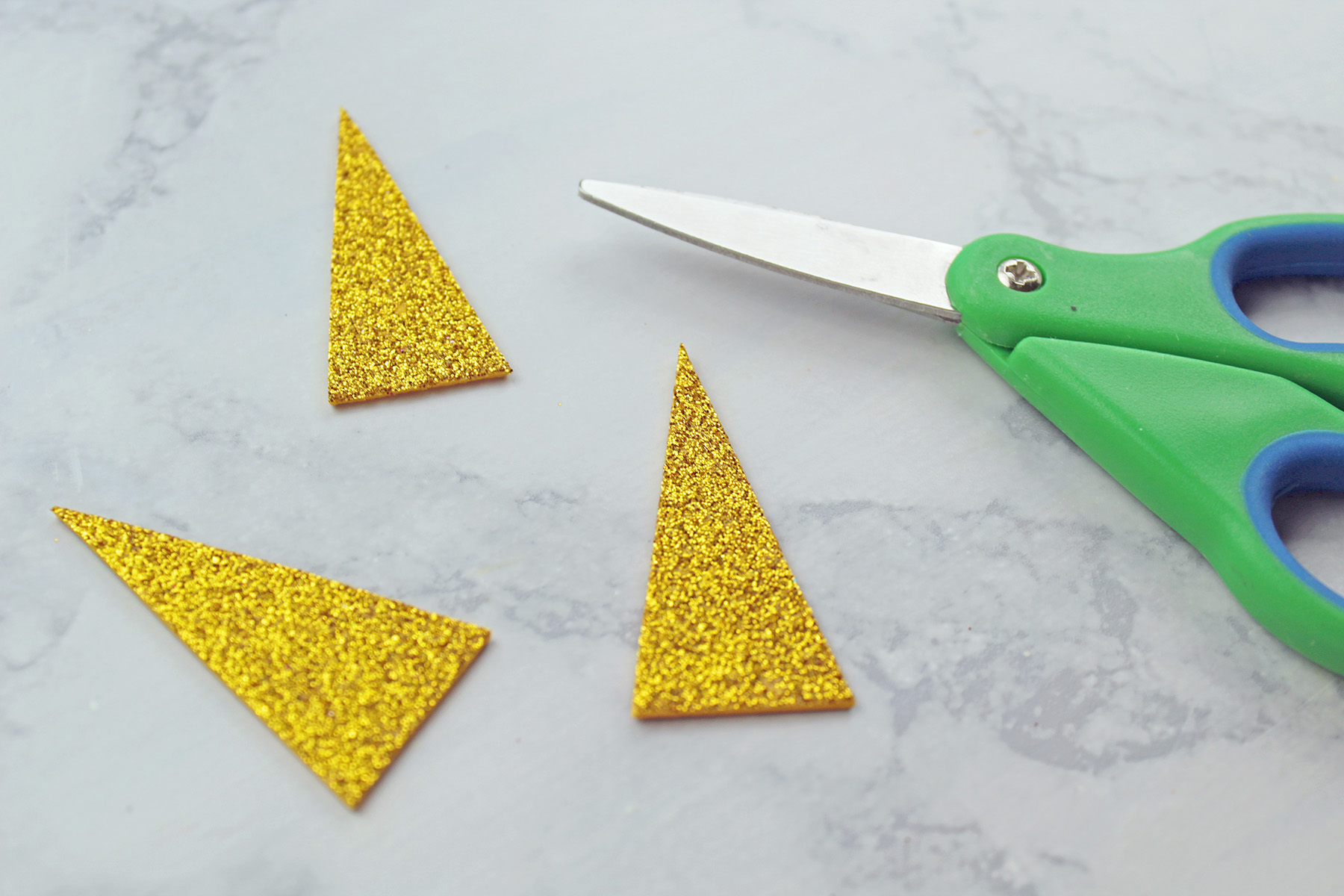 To make the horn, draw a triangle shape onto gold glitter cardstock and cut out.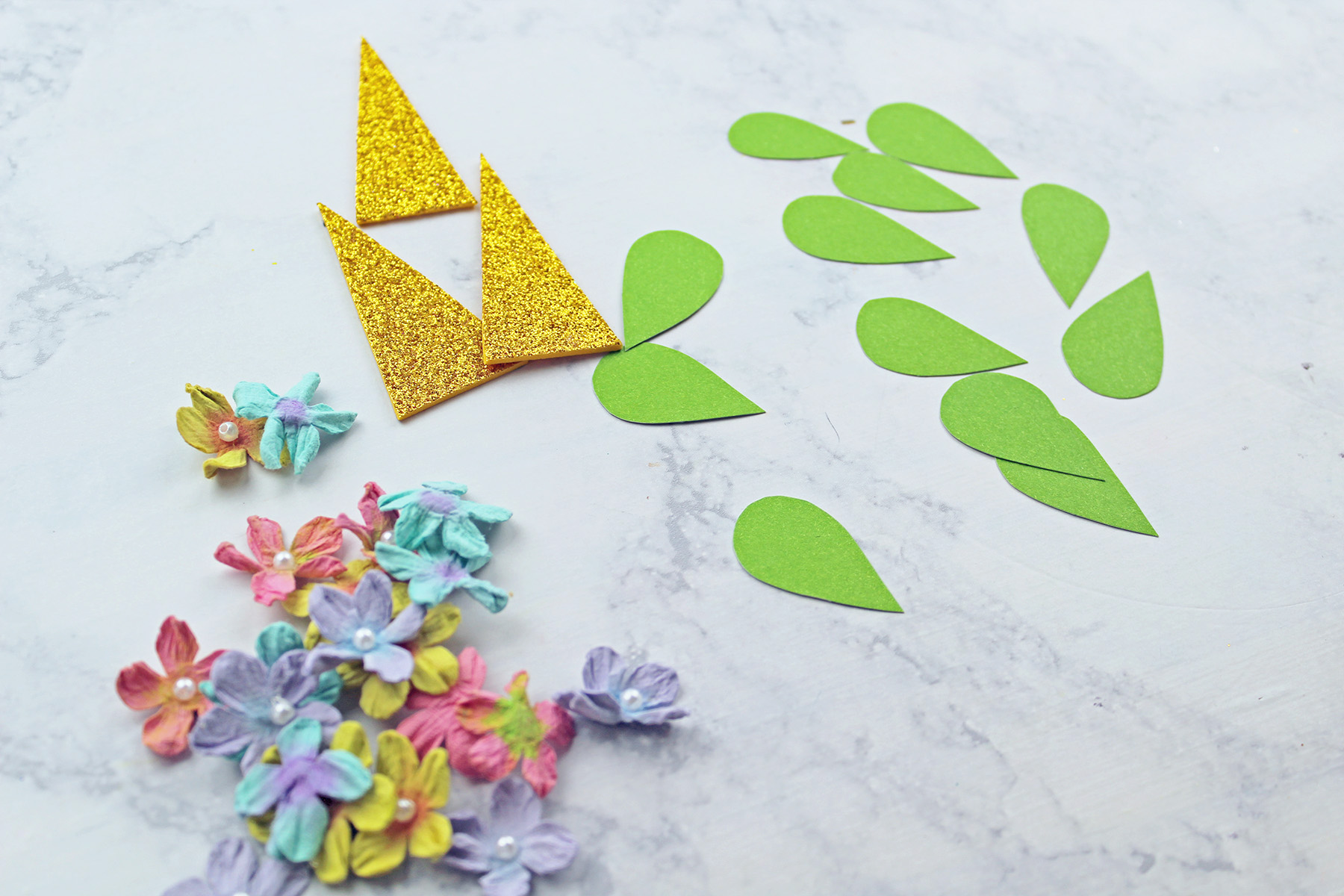 You will need one horn, 2-3 leaves, and a few paper or fabric flowers for each pot you want to make.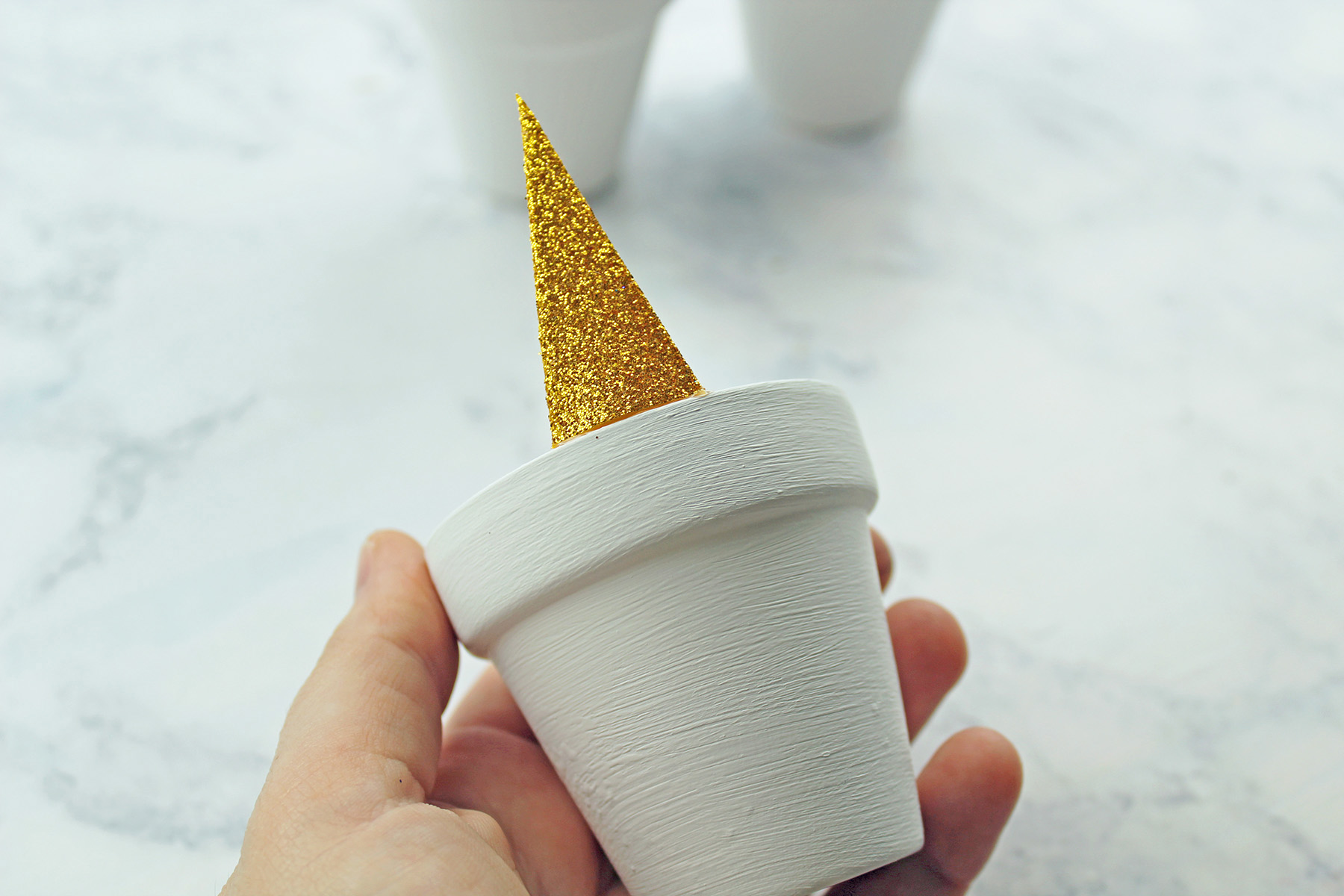 Glue the horn on the inside of the pot right towards the top.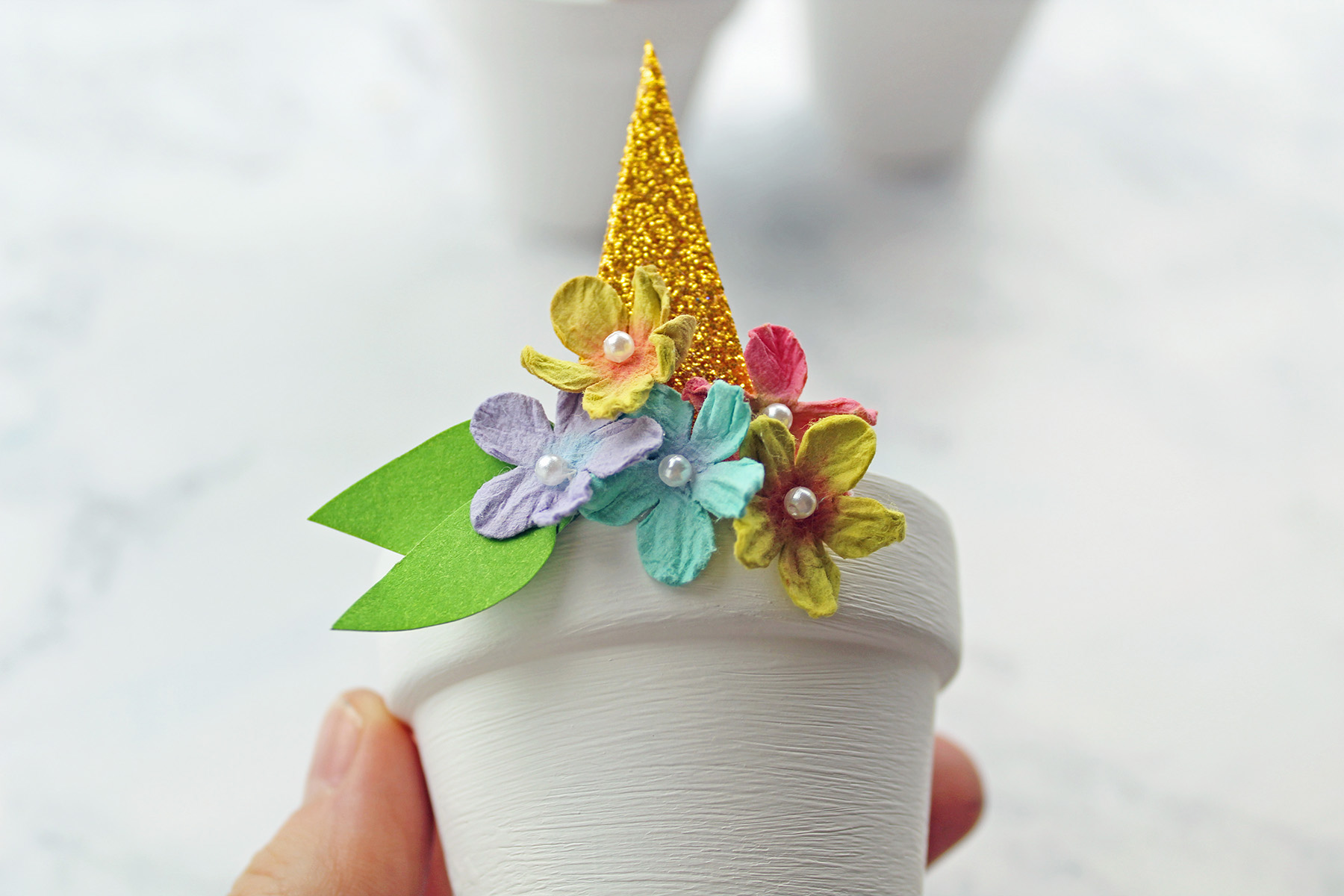 Next, glue the leaves and paper or fabric flowers onto the top front of the pot.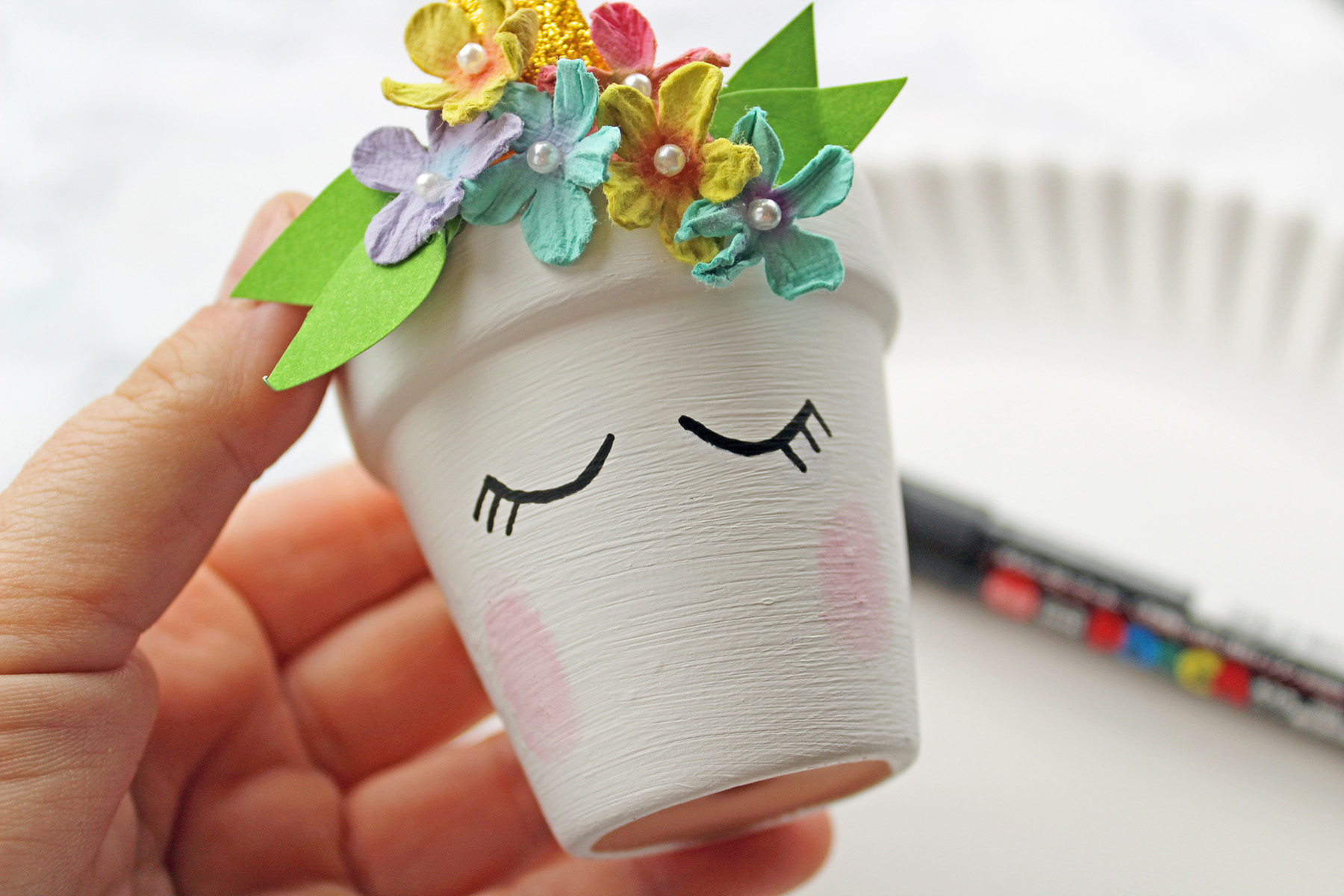 Use a pencil to draw eyes onto the pot. Once you are happy with the result, use a black paint pen or permanent marker to trace over the pencil.
Dip your fingertip into pale pink paint and give the pot rosy cheeks, if you'd like!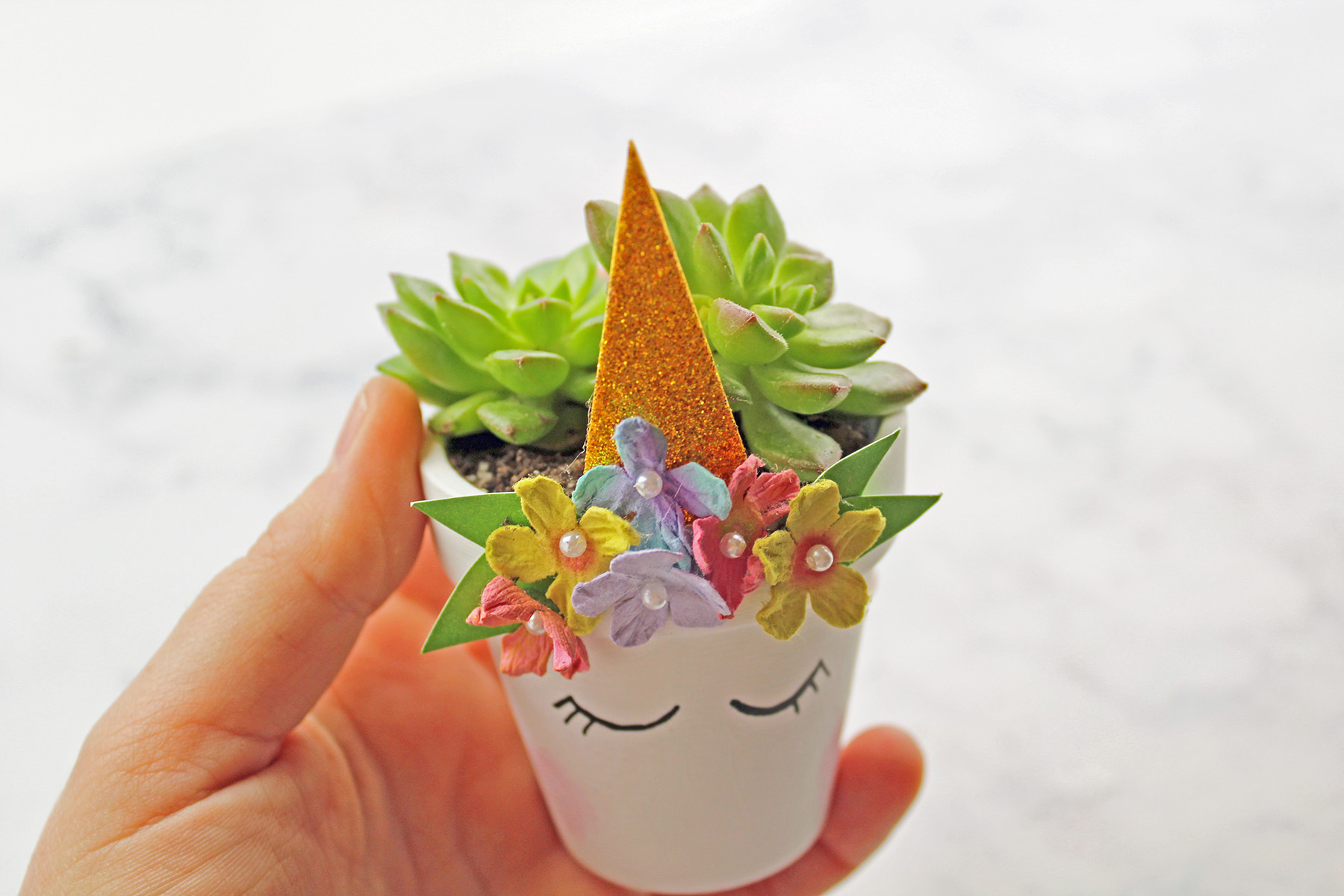 Fill the terracotta pot with soil and then plant your succulents inside.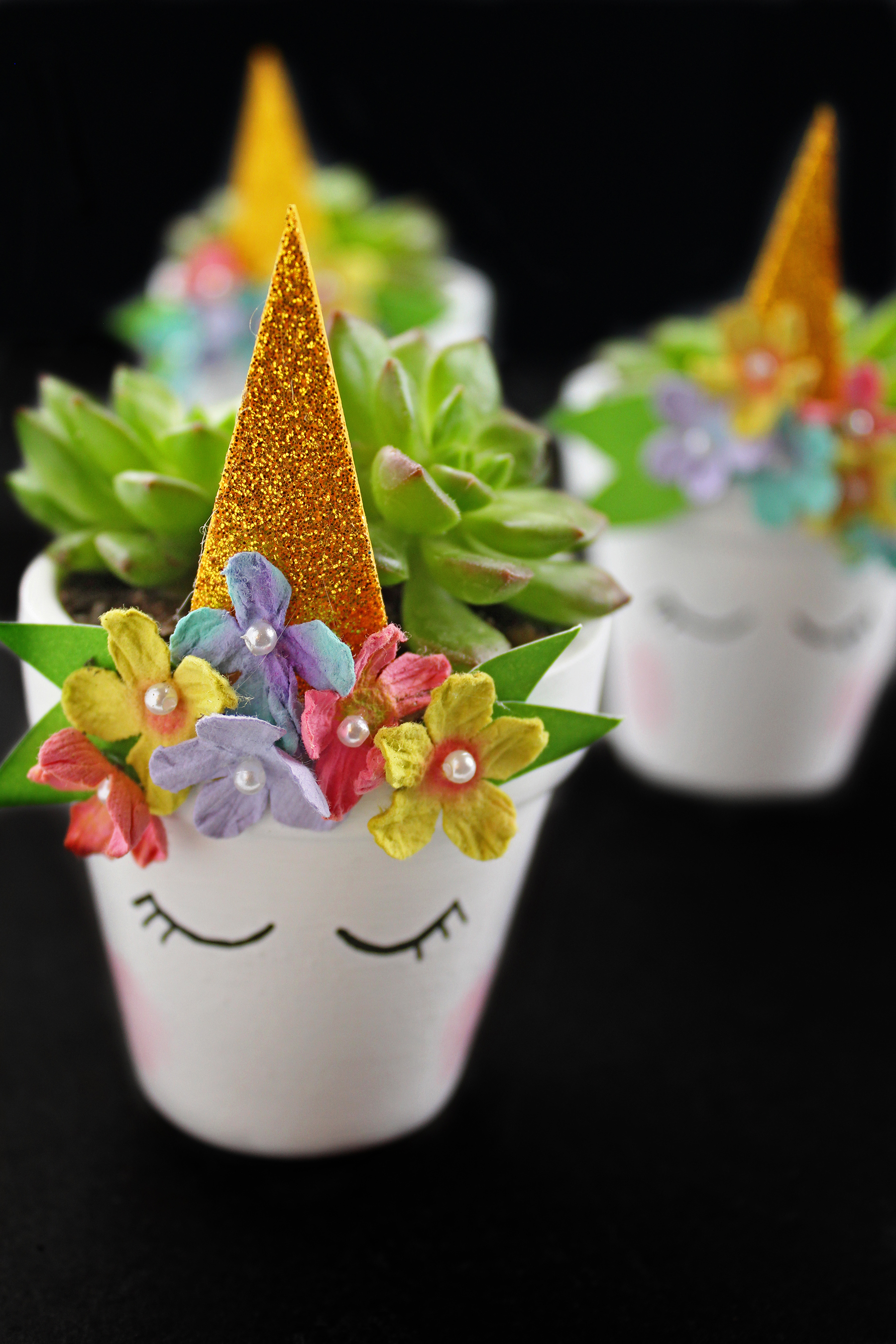 Your Magical Unicorn Succulent Plant Pot is all done and ready for display!
Succulent Care Tip:
To water your plant, soak the soil each time it's become completely dry.
Allow excess water to drain out of the bottom.
Do not allow the plant to soak in a pool of water all day or night.
Once the soil dries out, you may soak the plant again.
If you are in the mood for some more unicorn crafting, check out these super cute unicorn headbands!