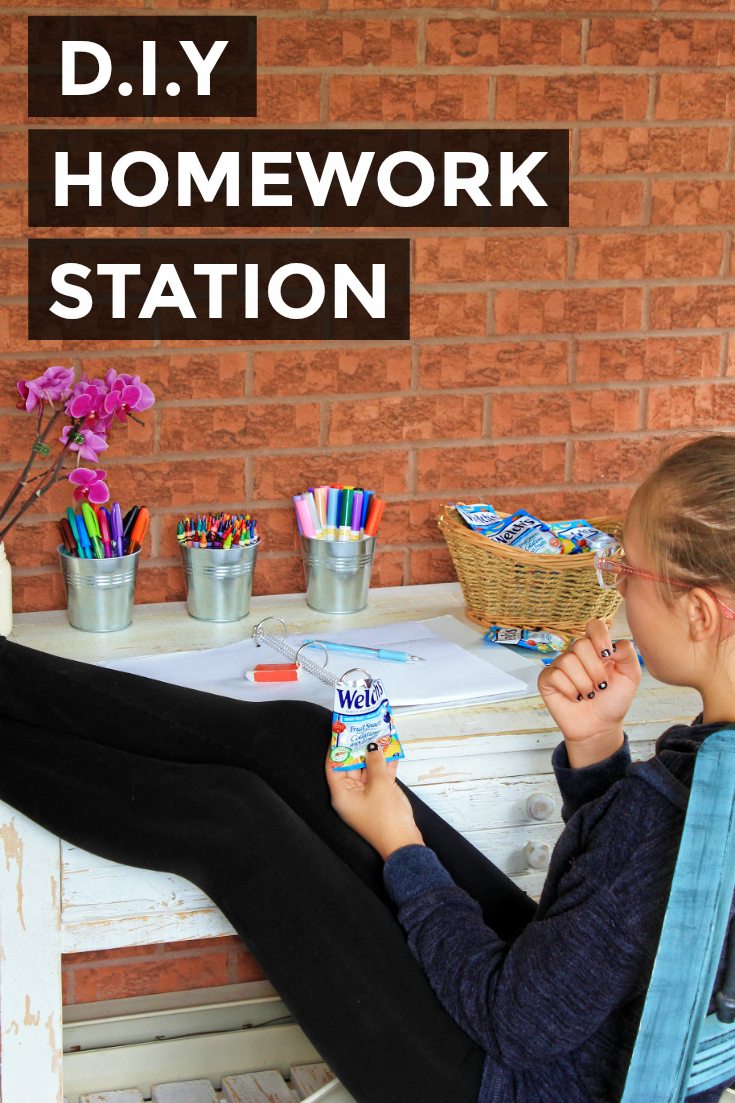 This post is sponsored by Welch's® Fruit Snacks. I am being compensated for this post. All comments and opinions are my own.
Summer is drawing to a close, and with that comes a new school year.
If there is one thing almost all parents have dealt with, it is the homework battle.
Let's be honest, we were all kids at one time, and we probably gave our parents the same headaches over homework.
I totally understand why some kids put up a stink. After all, they were just in school doing work all day, and now they get home and we are on their tails about doing homework.
Beat The Homework Battle
Over the years I've learned some tricks to help beat the homework battle and I'm sharing them with you today!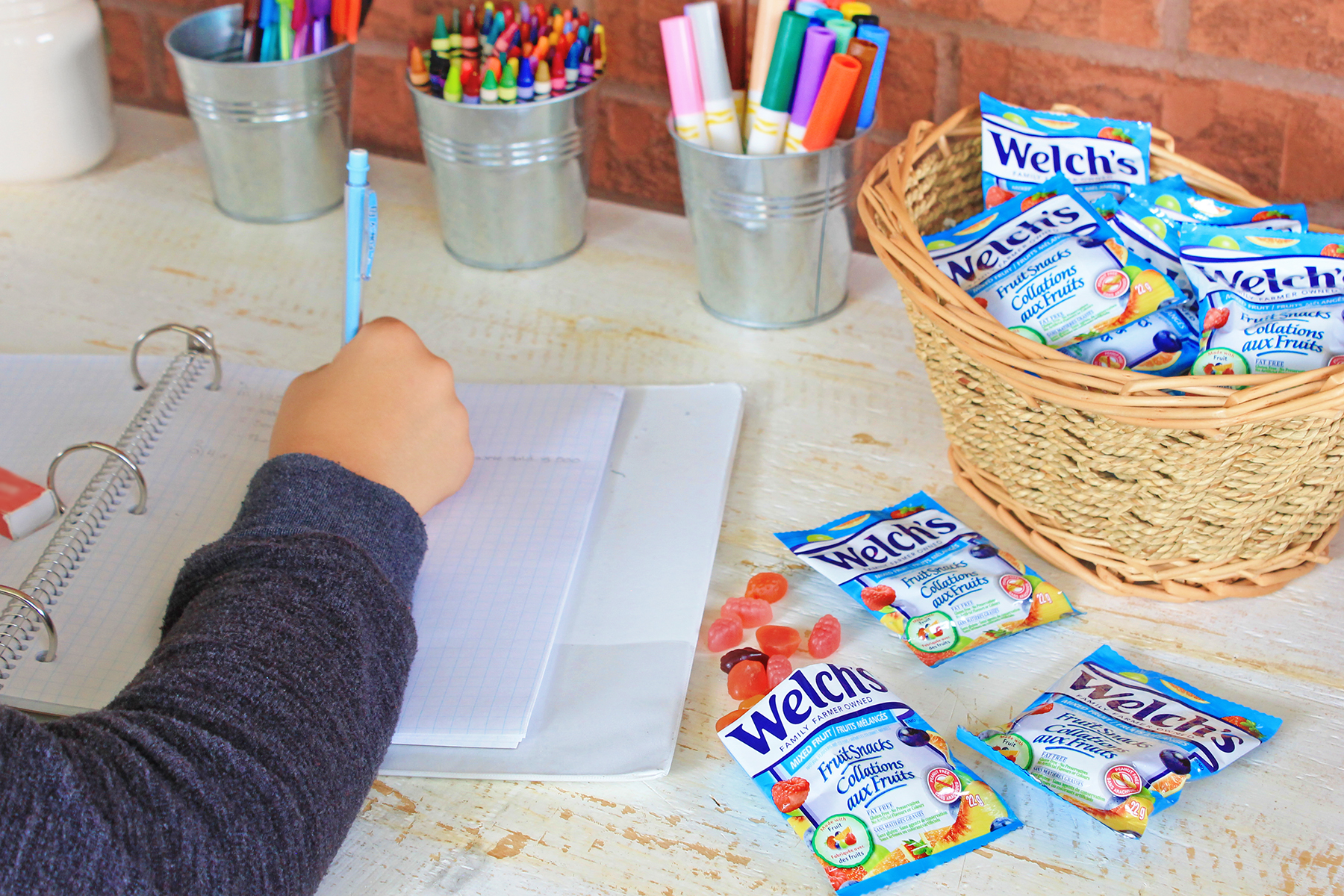 1. Let them eat
Having easy and quick snacks available is key!
One thing is certain, kids are always hungry when they get home from school. And we all know how hard it is to concentrate when you are hungry!
Letting my girls have a snack before or during homework time has greatly lowered the battle rate in our home.
Welch's Fruit Snacks is our favourite go-to snacking choice, and they make our back-to-school routine easy.
From school lunches, to on-the-go after-school activities, and stocking up our homework station snacks, Welch's Fruit Snacks are there!
As a mom, ingredients are an important part of our snack choices, and Welch's Fruit Snacks first ingredient is fruit!
They are also fat-free, peanut-free, gluten-free, contain no preservatives, and have no artificial colours or flavours.
Welch's Fruit Snacks are available at Walmart in Mixed Fruit and Berries 'n Cherries.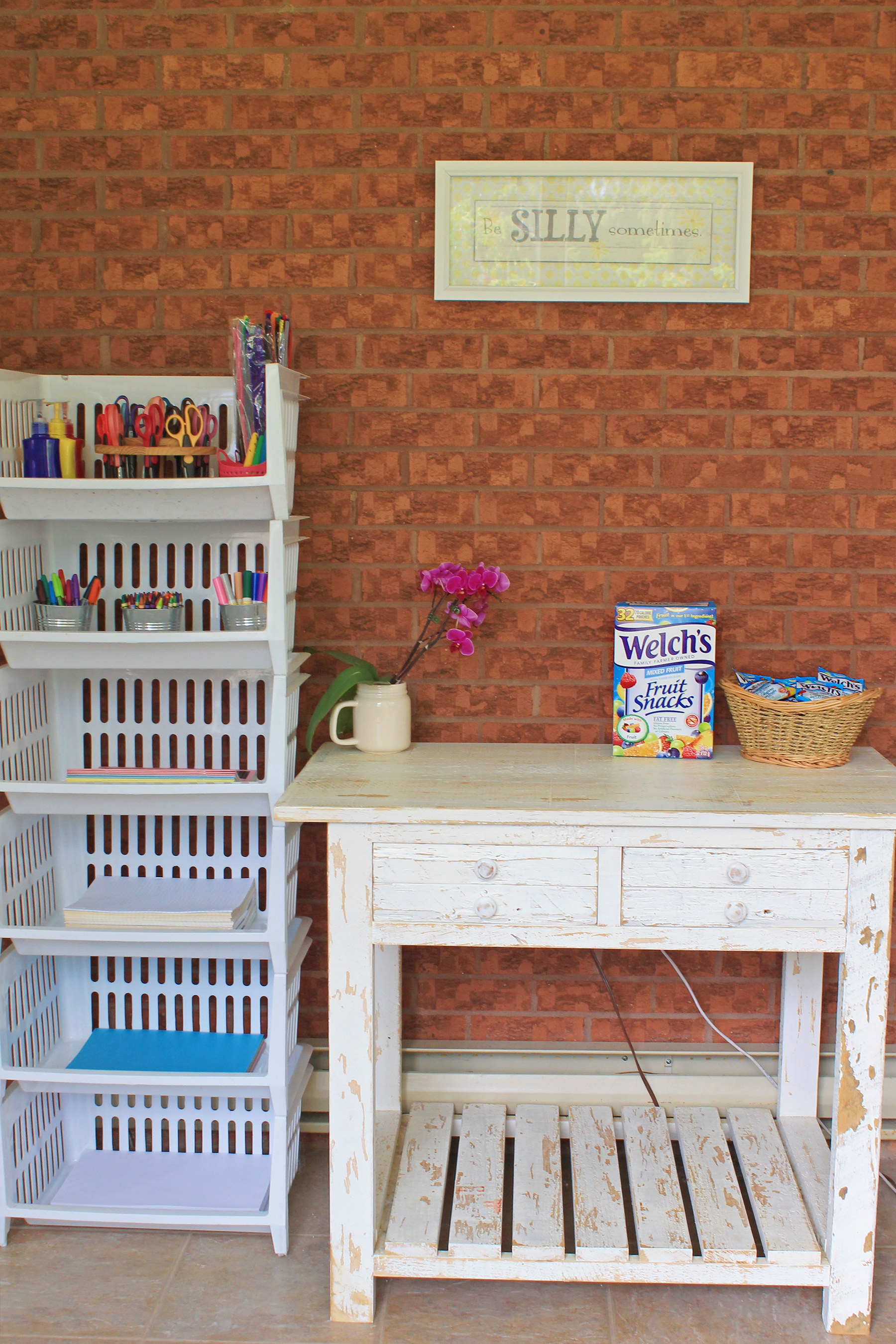 2. Design a DIY homework station
Having a special area with little distraction and all the tools they may need to complete homework and projects is also very important.
A fun and inviting environment will make homework less of a chore.
Check out how I created a DIY homework station for my girls after these tips!
3. Give them time to decompress
Allow your child time to decompress from their school day before starting homework.
Giving them 20-30 minutes of free time once home will help them focus better.
4. Create a homework schedule
Routine, routine, routine!
There will be times when events or activities can put a kink in our routines, but having a daily scheduled homework is essential.
This will help them stay accountable as they know every day at a set time is when they need to do any homework.
We need to remember they are children and without a schedule they can easily forget or get caught up in other things.
5. Breaks are necessary
Sometimes homework can get overwhelming.
Allowing your child to take a 5-minute break to get up and stretch can really help them clear their head and refocus!
6. Make it fun
Turn homework time into a challenge. Grab a timer for a fun game of beat the clock!
Ask your child how long they think it will take them to finish each piece of homework. Next, set a timer and let the challenge begin.
If they complete the homework before the clock runs out, they win!
7. Keep your cool
If a homework battle should erupt, don't lose your cool.
As soon as you get angry, it's game over and no one will win.
Instead deflect the battle, go back to tip 5 and take a break.
When you stay positive about homework, your child will feed off your positive energy.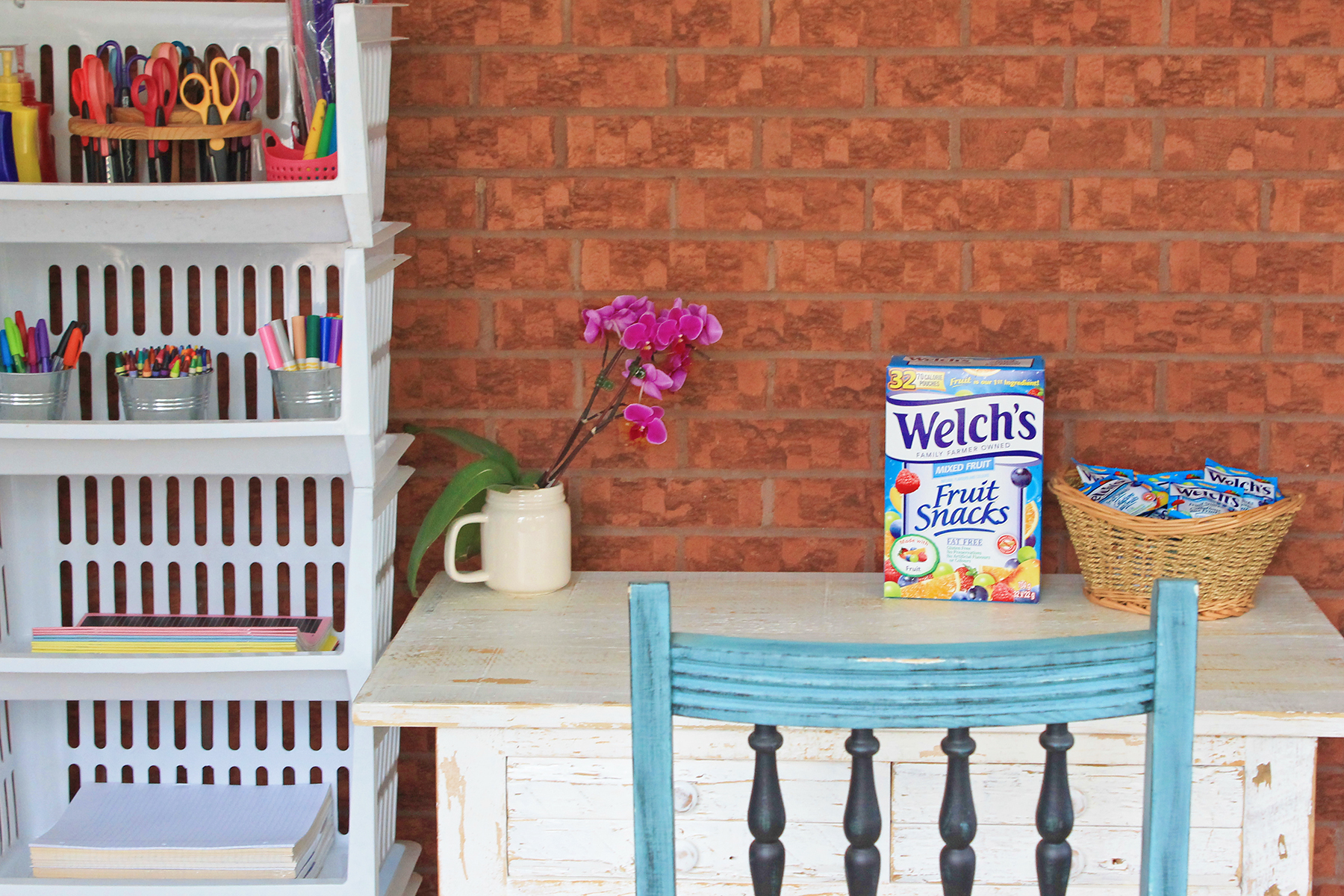 DIY Homework Station
Creating a fun, inspiring, and quiet space for your child with all the tools for homework success is important.
Ensure you have all the basics they will need to complete their work, as well as handy snacks like Welch's Fruit Snacks to keep their hunger under wraps.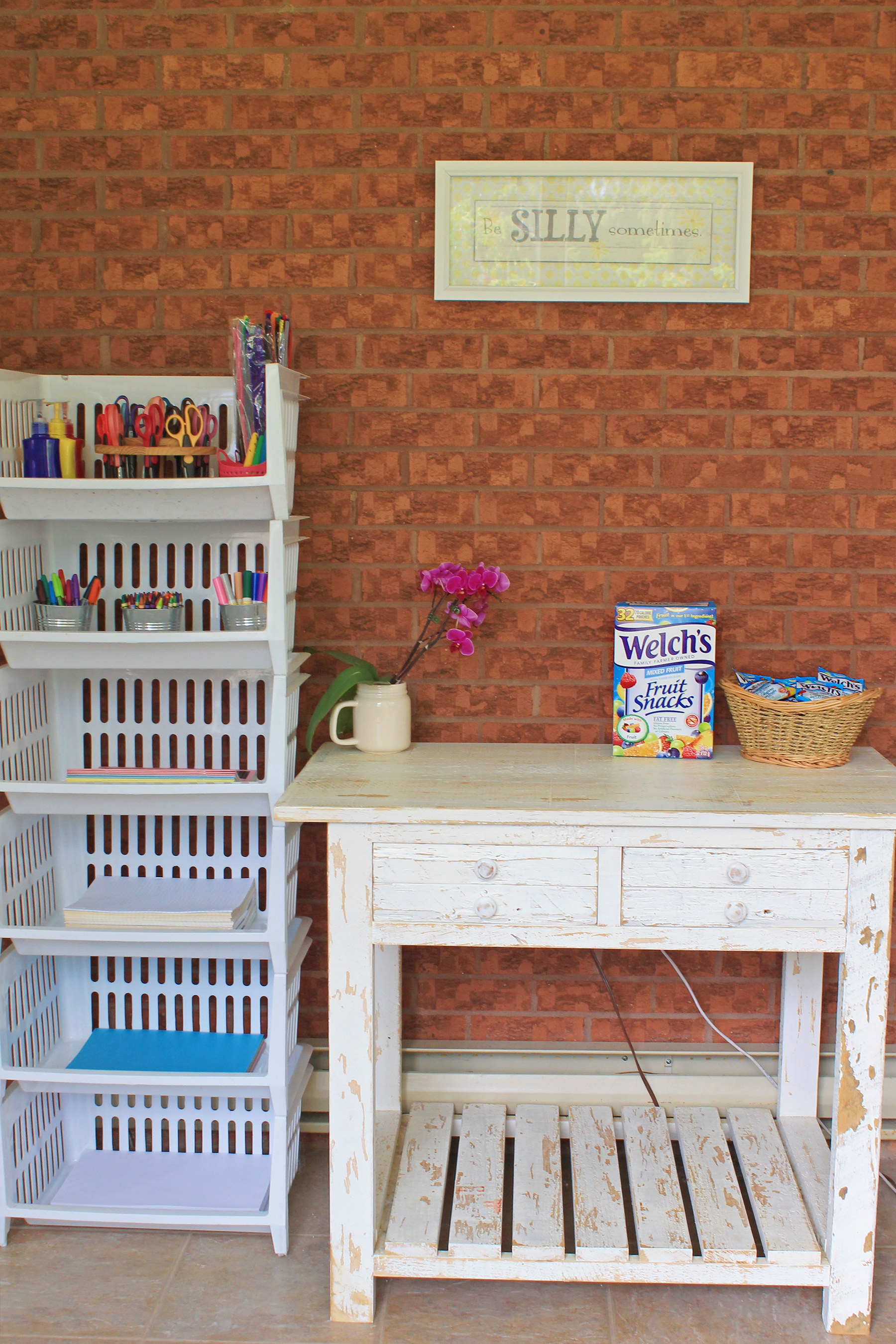 Set up your DIY homework station in a quite space with little to no distractions.
Make sure you stock it with all the supplies they will need to complete homework and projects.
You can use a tall stackable organizer like I did or one with drawers to house all the supplies your children may need to complete their homework.
Some supplies to keep on hand:
Paper – lined, blank, graph, construction etc
Pens
Pencils
Markers
Crayons
Scissors
Glue
Art supplies
Don't forget to add a basket with some Welch's Fruit Snacks for them to munch on while they work.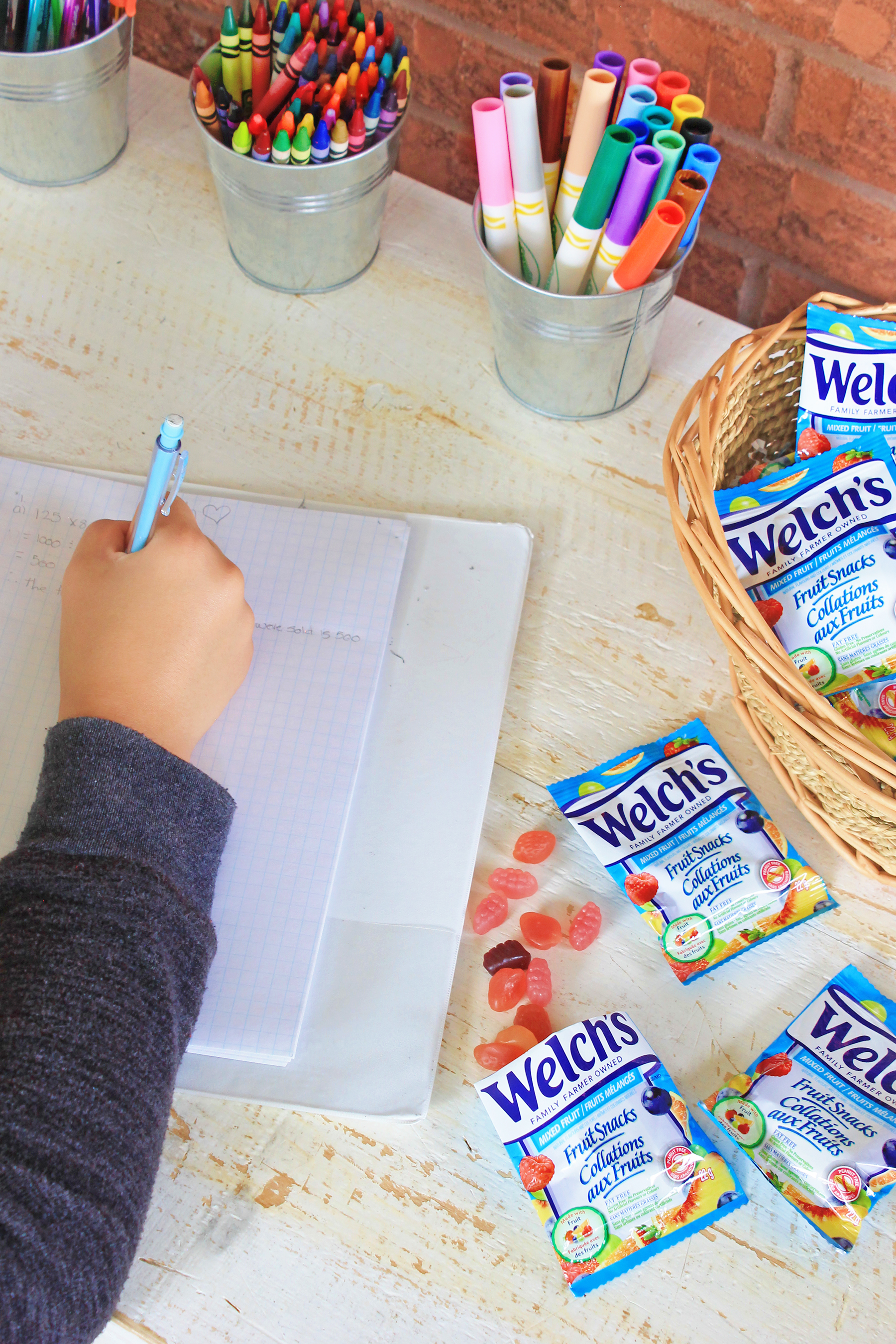 I find my girls focus more when they do their homework in our DIY homework station vs other areas of our home.
Limiting distraction and offering a peaceful homework station with everything your child needs to get their homework done will help break the cycle of homework battles.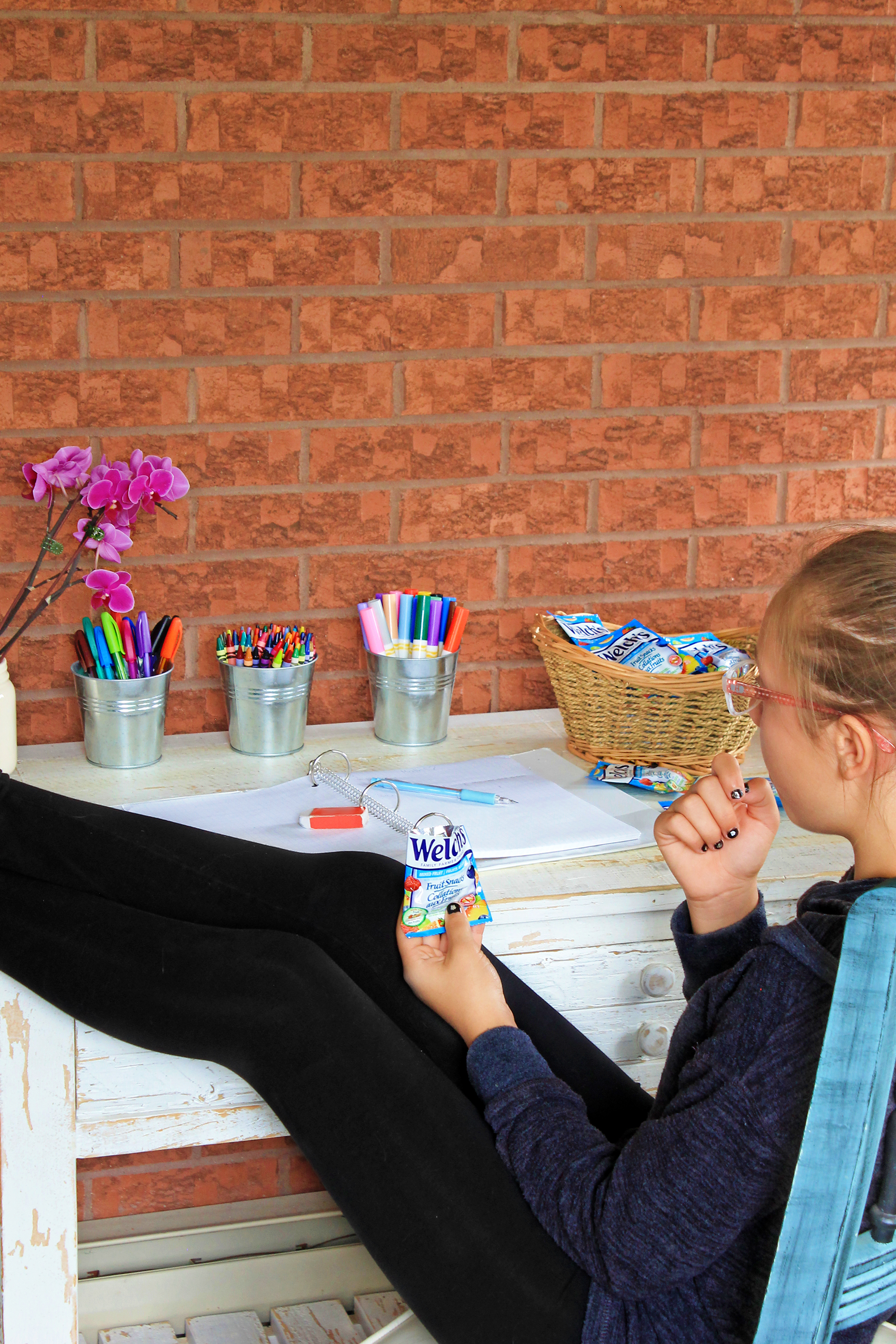 Try creating a DIY homework station in your home for this upcoming school year, along with my other tips and see if it beats the homework battles in your home!
SAVE ON WELCH'S FRUIT SNACKS
Right now, you can save $1 off any 1 box of Welch's Fruit Snacks or Fruit 'n Yogurt Snacks (any flavour, 10ct or larger).
If going with the Welch's Fruit Snacks, I highly suggest purchasing the 32ct box from Walmart as it is the best bang for your buck!
To get your coupon click the button below and hit print. You can do this twice to get two coupons, and the expiry date on them is December 31, 2018!