What's Better Than National Chicken Wing Day? National Wing Weekend!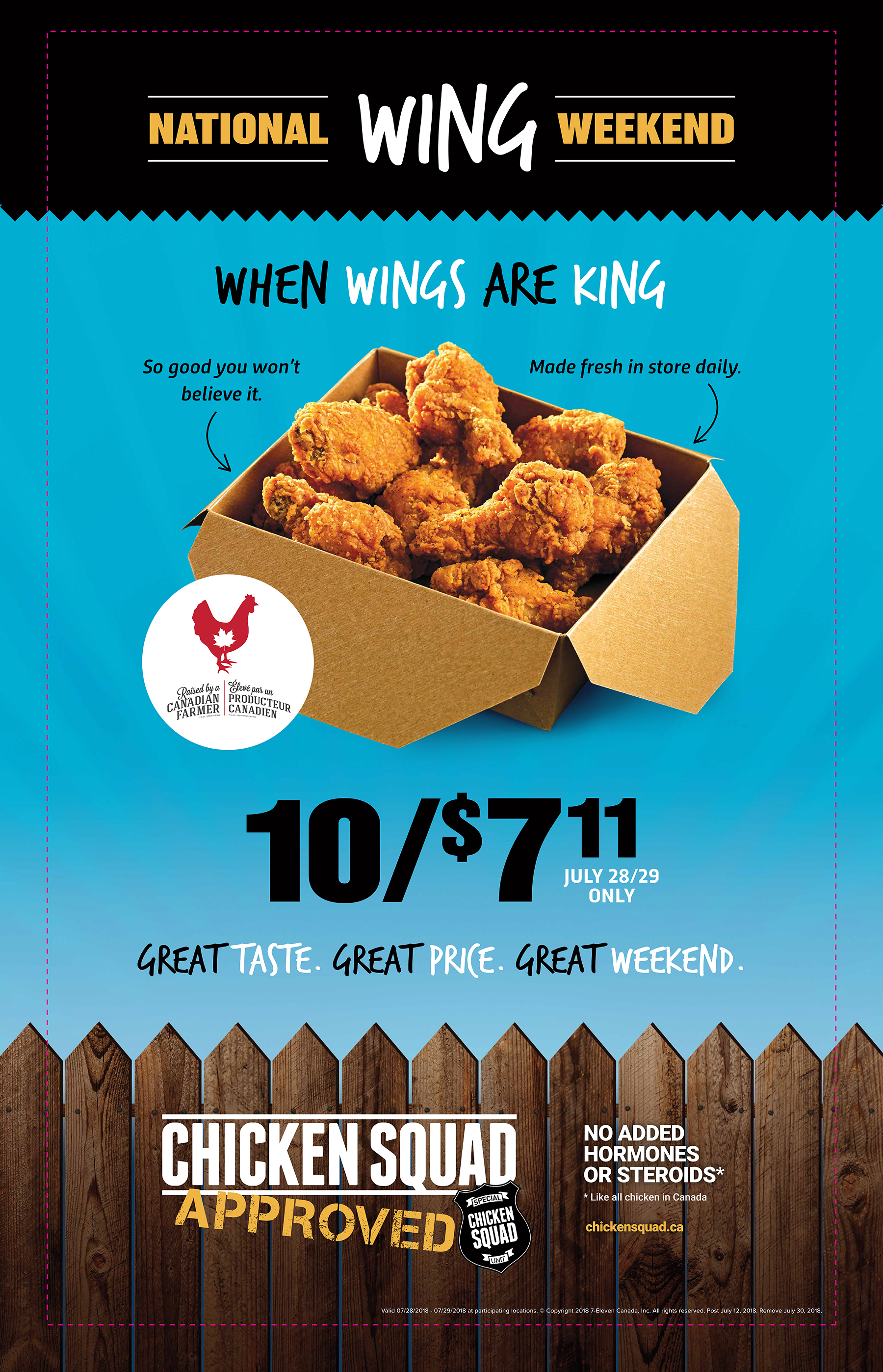 PSA: If you don't already know, chicken wings is hands down my favourite food.
I almost want to use the search function on the blog and all my social media just to see how many times I have said I love chicken wings in the past 7+ years of being in this space!
I could seriously eat wings every single day and not ever grow sick of them. And I am not kidding when I tell you that, I have had wings almost weekly for the past month!
So who better to scream from the rooftop, okay the social media rooftop, all about National Wing Weekend than me right?
If you are a lover of wings as much as I am keep reading, there may or may not be some FREE WINGS up for grabs!
National Wing Weekend At 7-Eleven
Fun fact, I used to work at 7-Eleven back in the day.
It was shortly after I gave birth to my first-born Abby, I worked nights at 7-Eleven to pay the bills and put diapers on her rear end!
So it's safe to say 7-Eleven has a special place in my heart.
Okay enough with the trip down memory lane, we have some serious wing business to discuss here!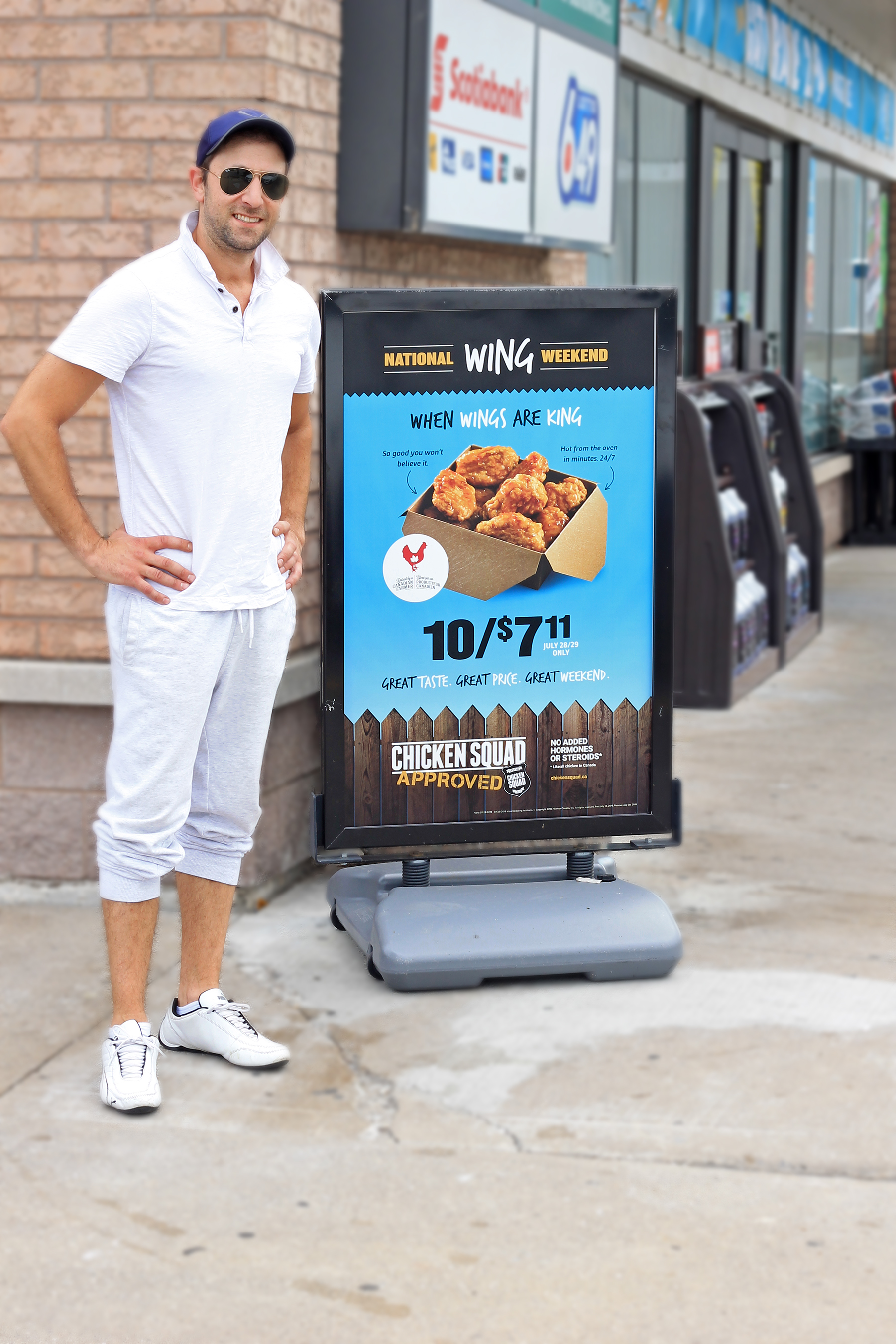 7-Eleven is as crazy for wings as we are, that is why they decided National Wing Day wasn't enough time to celebrate this delicious meaty morsel and created National Wing Weekend!
July 28-29th, two full days of delicious celebration for the chicken wing, you can get 10 wings for only $7.11.
Did you see what they did there? Seven dollars and eleven cents, so smooth!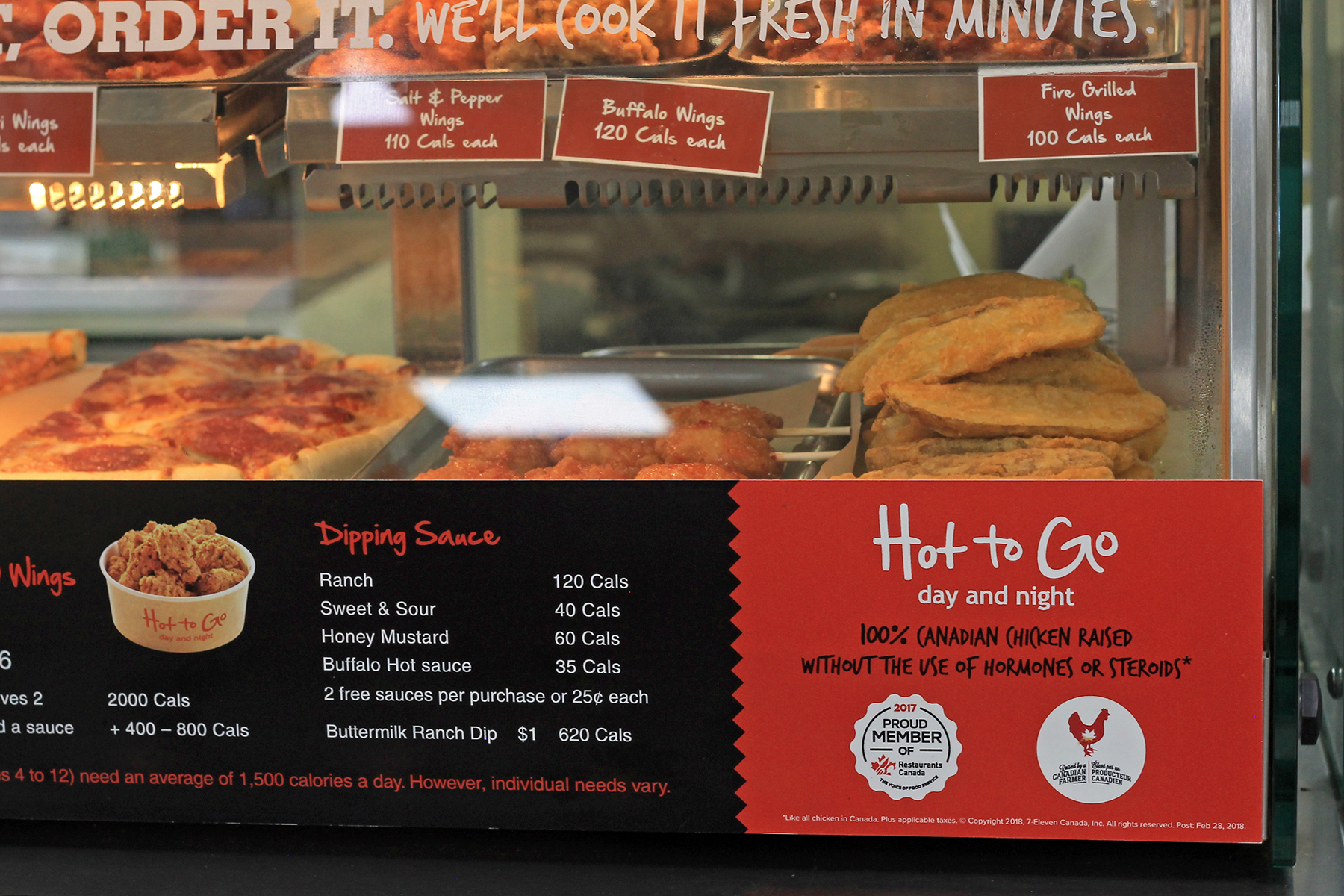 Their chicken wings are not only delicious, they are crispy, 100% Canadian and have no added hormones or steroids!
They are made fresh in-store daily, and you can pick from a variety of flavours like:
Buffalo
Fire Grilled
Salt & Pepper
Breaded
Honey Garlic
Tandoori
Ghost Pepper
7-Eleven stores are proud to serve only the highest quality Canadian chicken, raised by Canadian farmers to the highest standards of animal care, quality, and sustainability.
How's that for some Canadian love?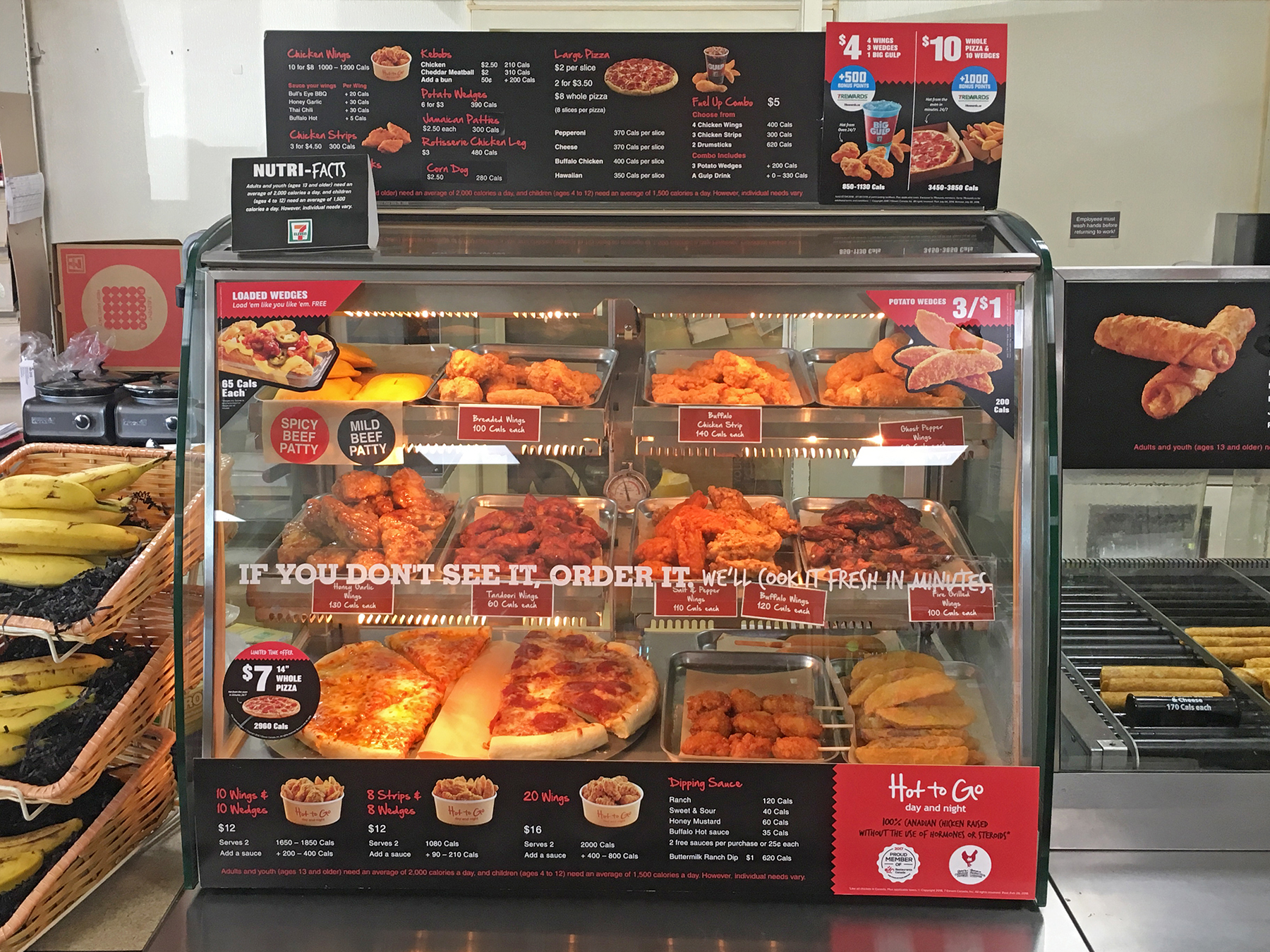 I also love that if they happen to be out of something, you can simply ask and they will cook it fresh for you in mere minutes!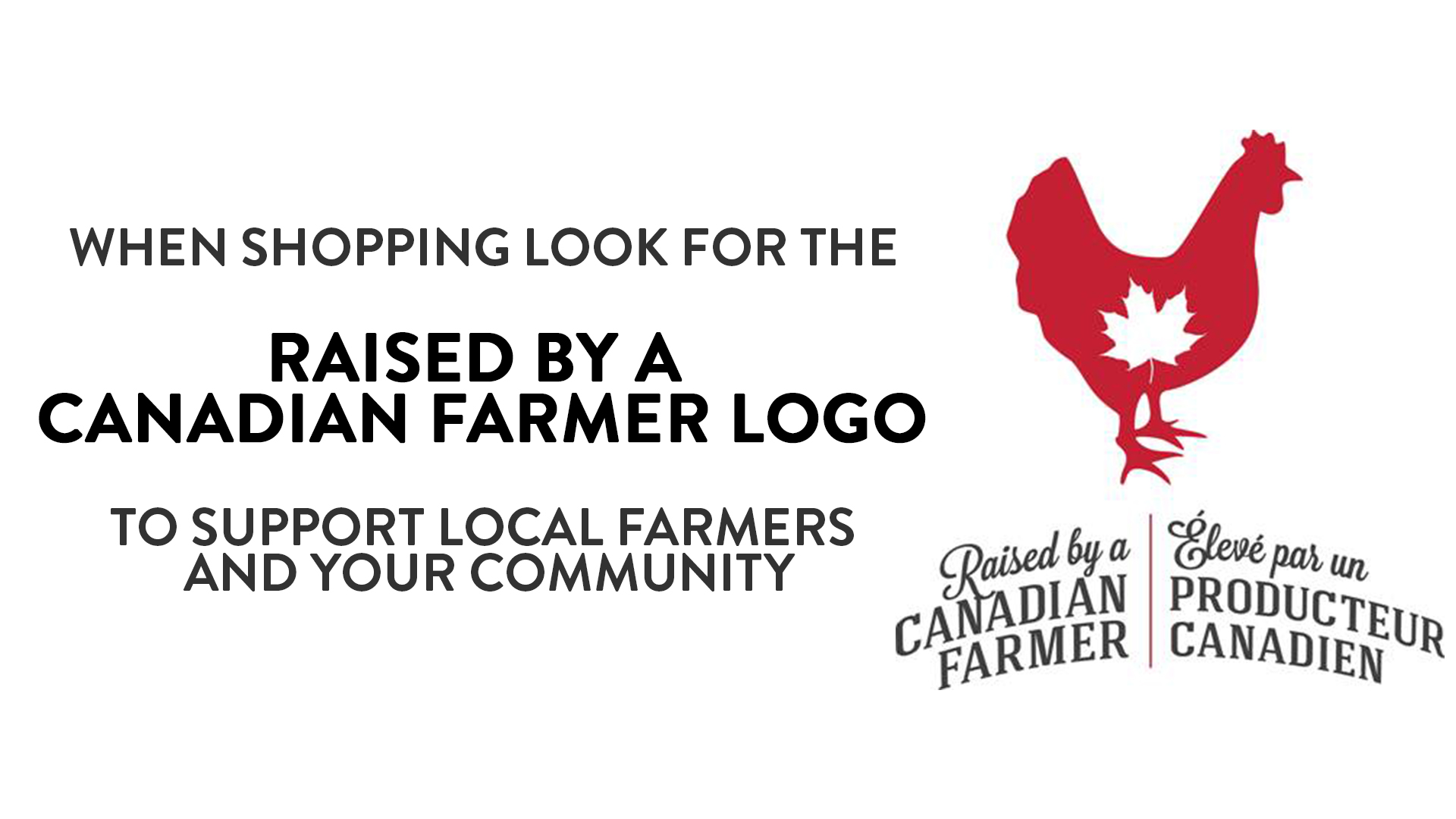 Chicken Farmers of Canada
If there is one thing I passionate about, it is buying Canadian meat.
Whether from our local grocery store, butcher, or the big meat order we do once a year, all the meat we consume is Canadian!
Why am I so passionate about ensuring I serve my family Canadian chicken?
Well, Canadian chicken farmers adhere to a strict mandatory On-Farm Food Safety Program. It is a national standard that has received federal, provincial, and territorial government recognition and full recognition from the Canadian Food Inspection Agency!
Not only that, they also have to adhere to a strict, mandatory and auditable Animal Care Program to ensure high animal care standards are being upheld on every Canadian chicken farm across Canada.
If that wasn't reason enough, our Canadian chicken farmers are also committed to sustainability through innovation. This is done through preserving the health of the land, providing value to Canada's economy, and making affordable food for us Canadians!
So in a nutshell, that is why I am so passionate about seeing the Chicken Farmers of Canada logo at 7-Eleven, and everywhere I shop for chicken. It gives me peace of mind that I am getting quality food while supporting the farmers in my country!
I Scream, You Scream, We All Scream For Chicken Wings
So on Saturday, July 28th and Sunday, July 29th, join me in indulging in some crispy, delicious, Canadian chicken wings at 7-Eleven.
For only $7.11 you can score 10 delicious Canadian chicken wings, whether or not you share is up to you!
7-Eleven
Stay up-to-date with all the fun events and promotions 7-Eleven offers by following them on Facebook, Twitter, Instagram, and Youtube!
Chicken Farmers of Canada
Stay up-to-date with everything Chicken Farmers of Canada offers by following them on Facebook, Twitter, Instagram, and Youtube!
WIN FREE CHICKEN WINGS
I have teamed up with 7-Eleven to award 5 lucky winners coupons to get 12 FREE chicken wings and 2 FREE Slurpees!
All you have to do to enter is:
Leave a comment below on this blog post (scroll down a bit) and let me know: Do you like your wings saucy or dry?
Next, visit my social media posts on Facebook or Instagram and follow the directions on those posts (click the pink text to go to those posts).
Want to double your chances of winning? Enter on BOTH the Facebook and Instagram posts!
Contest is open to Canadian residents only and ends July 23, 2018 at 11:59 PM EST.
The winners will be drawn and announced on July 24, 2018 at 9:00 AM EST.
Winners will have until July 25, 2018 at 9:00 AM EST to claim their prize or a new winner will be drawn.
Disclosure: I am participating in the Chicken Farmers of Canada/7-Eleven campaign Managed by SJ Consulting. I received compensation (and a lifetime supply of wings … joking) in exchange for my participation in this campaign. The opinions on this blog are my own.