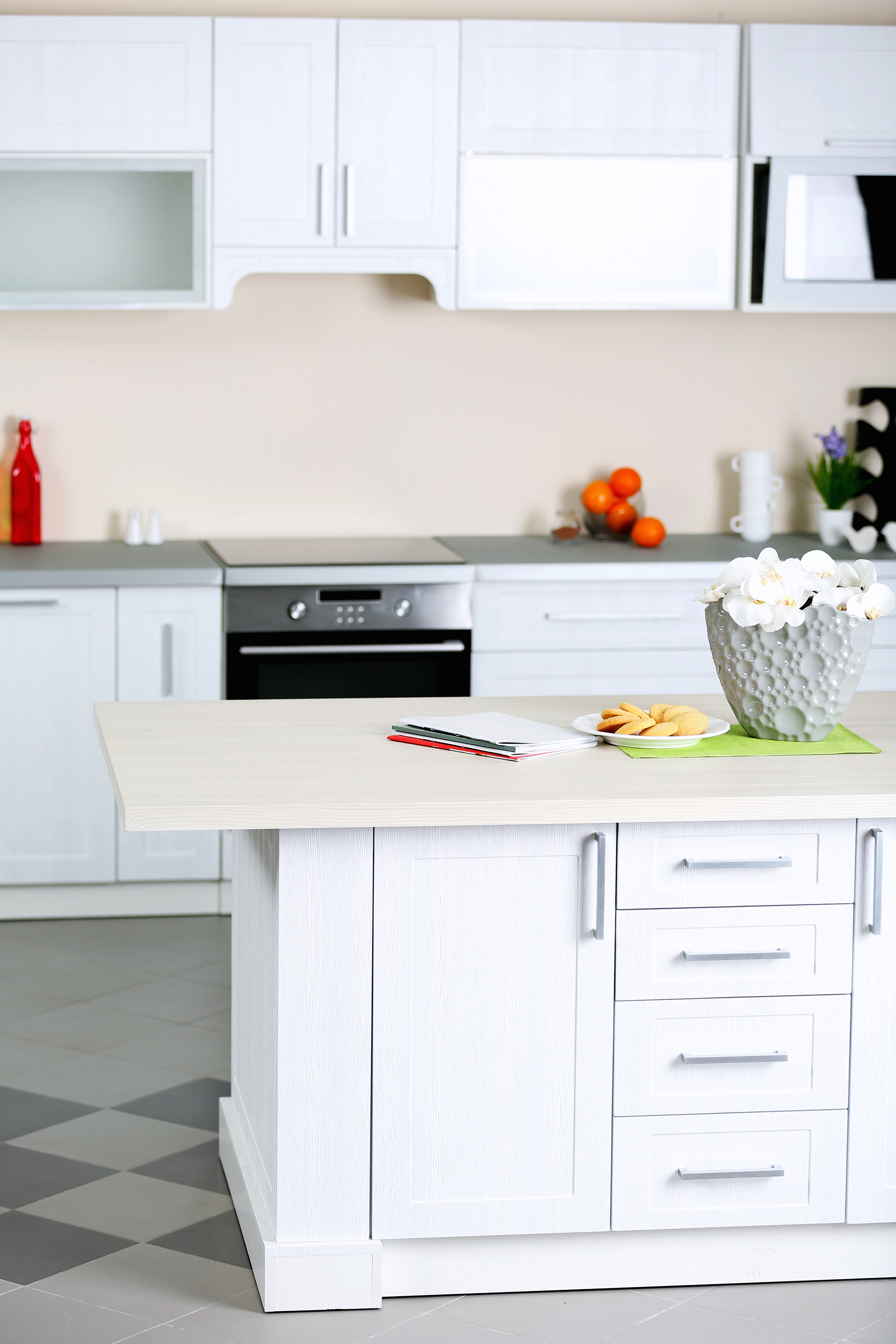 Could you use some Kitchen Tips to help save your sanity?
Between planning, shopping, prepping, cooking and cleaning, keeping healthy meals on the table can end up becoming quite time-consuming.
While home cooked meals are far healthier than their packaged alternatives, being a busy parent can make it difficult to find the time to cook them.
Thankfully, there are some time-saving kitchen tips that will help to keep your sanity in tact and homemade meals on the table.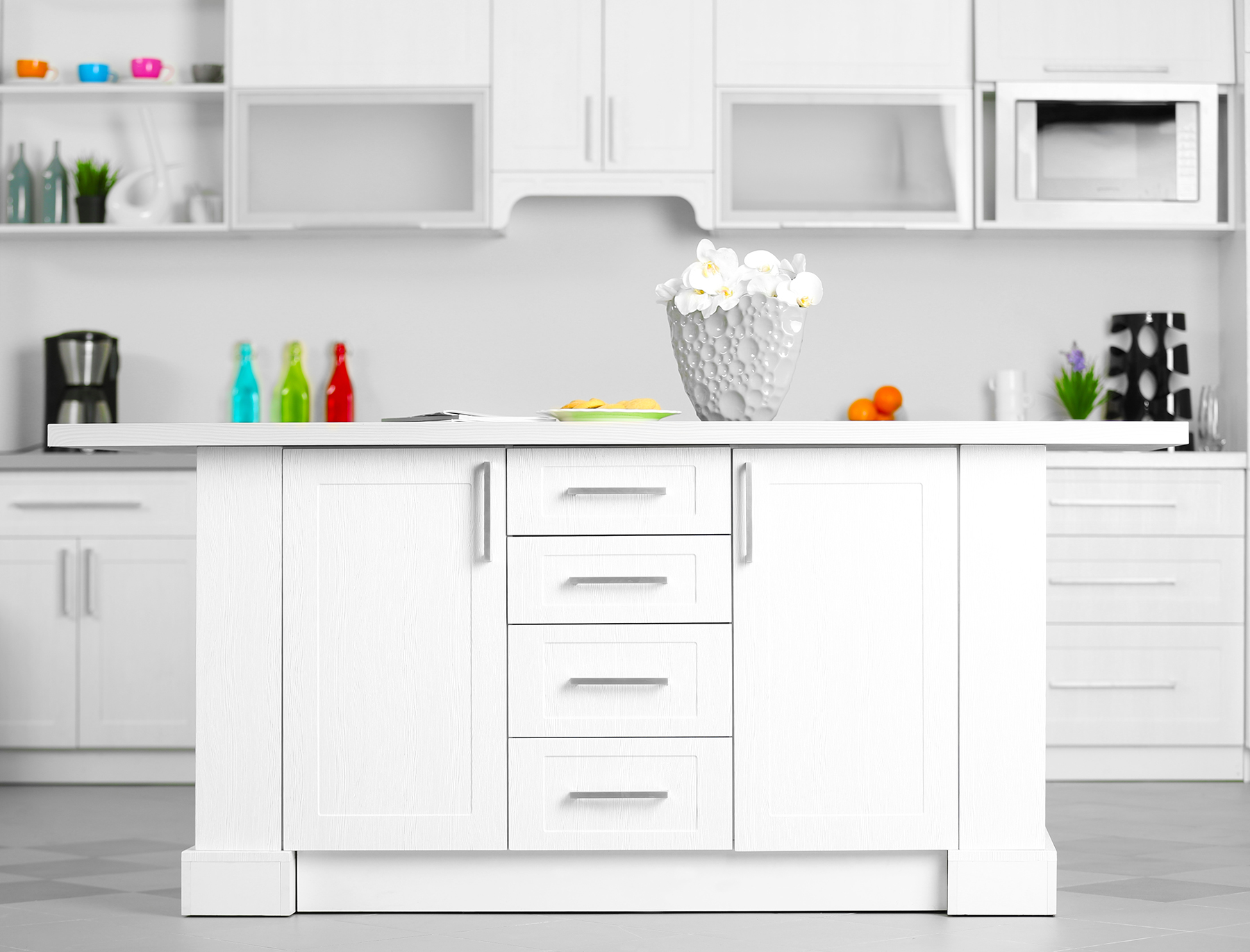 20 Time Saving Kitchen Tips To Help Save Your Sanity
Check out these 20 kitchen tips that will not only save your sanity, but your time too!
1. ALWAYS HAVE A GROCERY LIST
Having a grocery list before going to the store will help to ensure that you buy everything you need for the week instead of having to run back and forth because you forgot things.
2. MEAL PLAN
Meal planning is extremely helpful when it comes to saving time and money in the kitchen.
The predictability of a meal plan reduces the chance that you will end up wondering what to make for dinner each night.
3. READ THE RECIPE
This may seem like an obvious one, but the truth is, many are guilty of jumping in head first prior to giving the recipe they are attempting to make a good once over.
Making sure to read the recipe will help you to avoid realizing that you missed a time-consuming step with no time to spare.
4. SLOW COOK WHEN POSSIBLE
Spend a few minutes every morning preparing the ingredients you need and then set it and forget it.
Using a slow cooker is fantastic for those days that you know you will be too busy to cook.
5. HAVE LEFTOVERS
Whenever possible double the recipe you are making and save the leftovers for the next night's meal.
This will help to ensure that you have an easy meal already cooked, especially if you have extracurriculars or appointments the next night.
6. FREEZE LEFTOVERS
Why not freeze leftovers you have and use them at a later date?
Recipes like pot pies, casseroles, soups, chili, meatloaf and lasagna all freeze very well and make fantastic reheated meals.
7. KEEP IT SIMPLE
Choose simple recipes with few ingredients to make for dinner. This is less time-consuming and much easier navigate on busy nights.
8. ORGANIZE YOUR KITCHEN
Keeping your kitchen organized is key.
It will help make sure that you can easily find all the ingredients and utensils that you need, minimizing the amount of time that you spend looking for things.
9. PREPARE IN ADVANCE
Set out all ingredients and cooking vessels prior to cooking.
This will help to reduce the amount of time you spend traveling to and from the cupboards and refrigerator looking for the things you need.
Have everything organized, cut, peeled and juiced so it's ready to go.
10. CLEAN AS YOU GO
Keep a sink full of warm soapy water and wash dishes and utensils as they get dirty.
Cleaning as you go will reduce the amount of time you have to spend after your meal, cleaning up.
11. USE A PRESSURE COOKER
A pressure cooker is a great way to cook delicious meals in a short time period.
This is fantastic for busy nights that require a quick meal without having to resort to fast food.
12. KEEP YOUR PANTRY WELL STOCKED
A well stocked pantry allows you to be more flexible when it comes to last second meals and helps to avoid trips to the grocery store.
13. MAKE IT A FAMILY AFFAIR
Delegating kitchen tasks and food prep is an excellent way to get everyone involved and save time.
There are many benefits to cooking together as a family and it's an excellent way to get a meal on the table faster.
14. INSPECT FOOD ITEMS
Always take note of expiration dates, freshness and quality of the food in your fridge, freezer and pantry.
Doing this frequently will help you to avoid coming up short when it comes to ingredients for a recipe because they have spoiled before you could use them.
15. RIPEN FRUITS QUICKLY
Certain foods likes avocados and bananas can be ripened rather quickly by putting them in brown paper bags and leaving them over nights.
This will help when you want to make a recipe, but your ingredients aren't quite ready.
16. ZIPPER BAG ICE CREAM
No one wants to have to wait for ice cream to soften for dessert.
Put your ice cream containers in zipper bags prior to putting them in the freezer.
This will help the ice cream to remain soft and avoid freezer burn, so you can eat it right away.
17. PREPARE BREAKFAST AHEAD OF TIME
There are many different breakfast recipes that you can make the night before to ensure that everyone gets a healthy and nutritious breakfast the next morning.
Preparing breakfast ahead of time is perfect for school mornings, ensuring everyone starts their day the right way.
18. PREPARE A SNACK TRAY
Spend some time each week preparing fruits and vegetables for a snack tray.
Use things like salsa, hummus or nut butters and put them into individual snack containers so they can be used as dip.
Having healthy snacks prepared for the week is a great way to save time in the kitchen.
19. KEEP COOKWARE ACCESSIBLE
Having the most use cookware within arms reach will save you from having to go searching for you favourite mixing spoon or spatula.
Have your most used utensils in a jar next to the oven. Pots and pans should also be stored near the stove while things like strainers can be stored closer to the sink.
Keeping your kitchen functional is important.
20. KEEP AN ONGOING LIST
Keep a running list on the fridge, this way when somebody uses something up, they can add it to the list. This helps to ensure that nothing is missed.
I love this All Out Of list from Knock Knock. Slap a few magnets on it and pop it up on the fridge!
There are many ways to ensure that your time spent in the kitchen isn't frustrating. Just make sure to stay organized and keep your sanity in tact with these fantastic time-saving kitchen tips.