Coupon Shopping List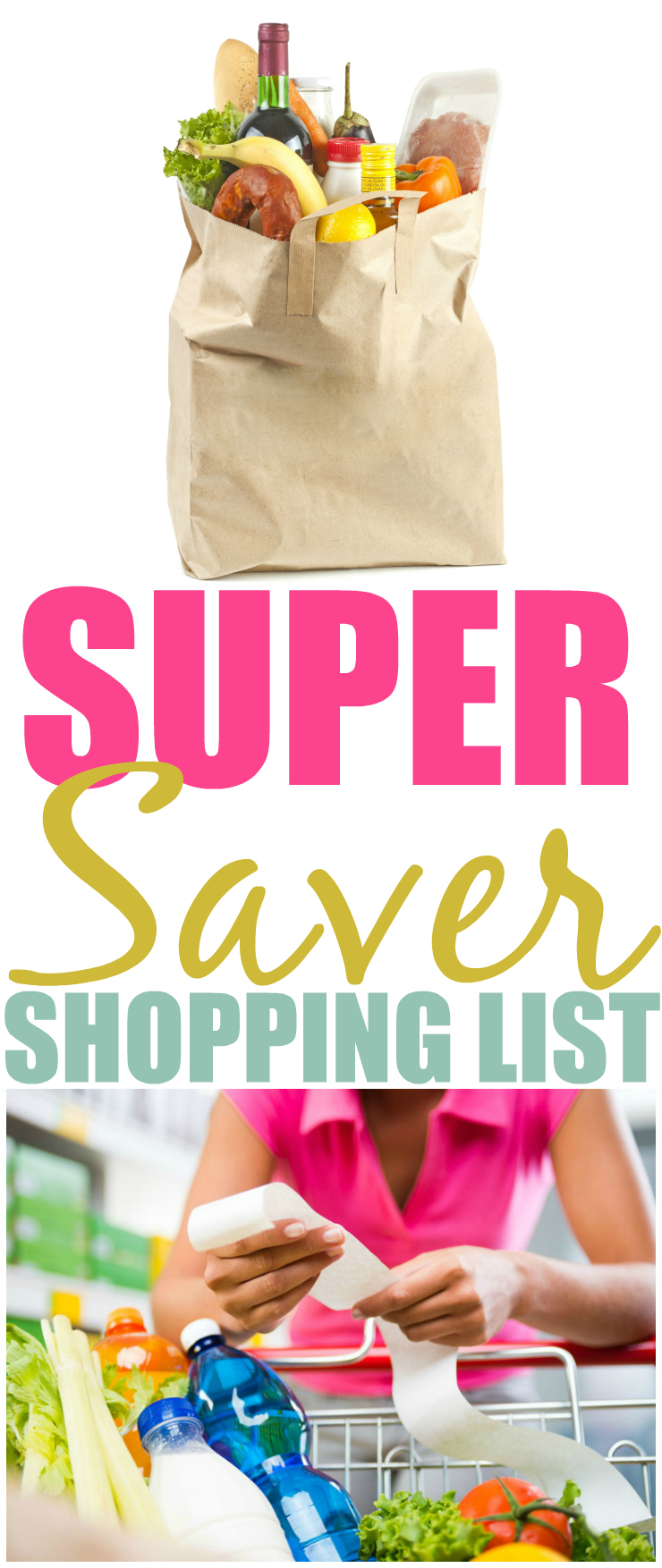 If there is one thing I have learned over the years of price matching, couponing, and saving money, it is that organization is key to success. Your cashiers will also appreciate you being organized.
There is nothing worse than forgetting to use a coupon or claim a rebate on an app after your purchase.
I have updated my old Extreme Couponing Mom's Shopping List into a brand new Super Saver Shopping List.
It now includes a box to check if that purchase has a rebate to claim on top of the coupon and price matching boxes.
This list is super easy to use and will help you stay on task in the grocery store.
Super Saver Shopping List
Make sure your shopping trips are organized and run smoothly by using my free printable super saver shopping list.
Using this list in conjunction with a flyer app like Flipp is pure super saver perfection. There is just something about lists that I am addicted to.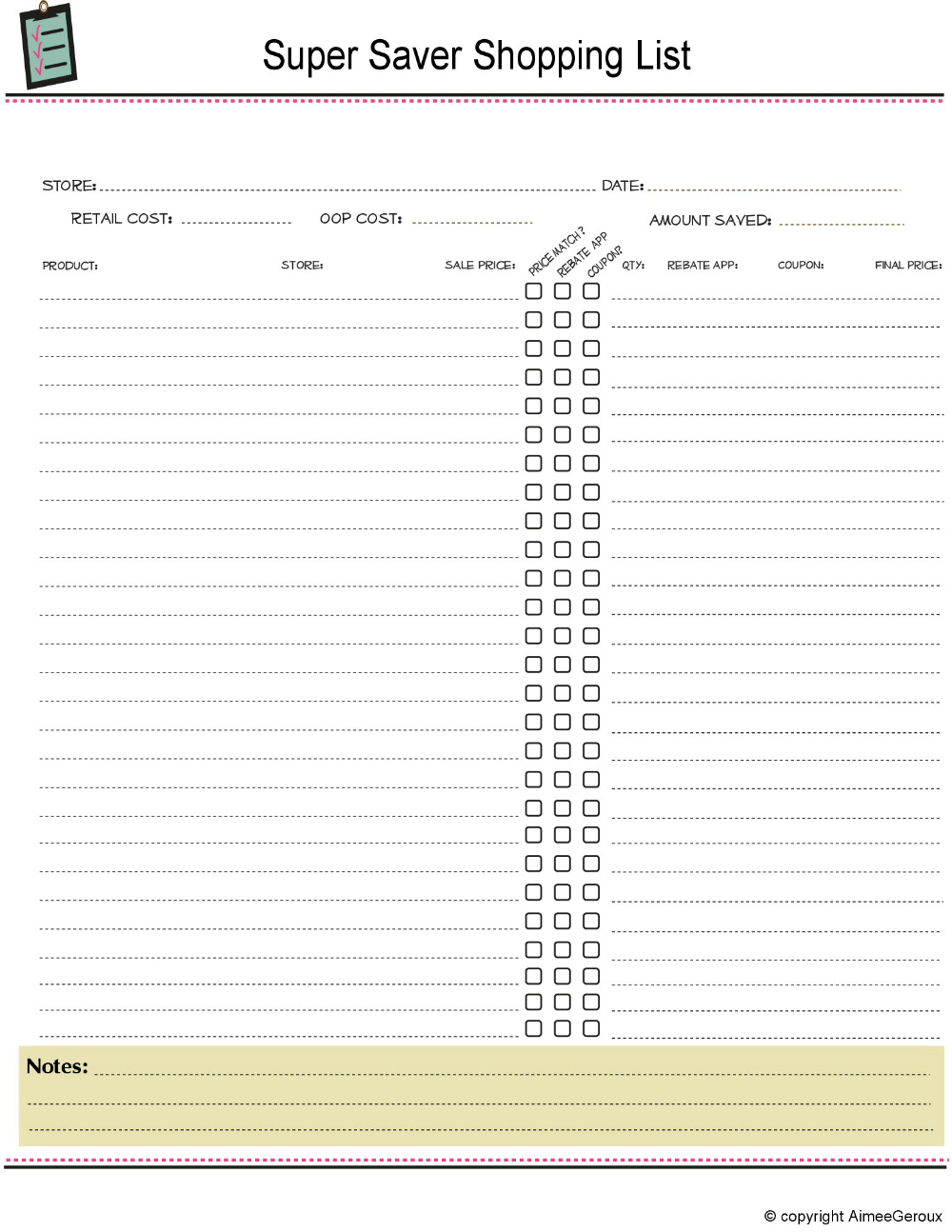 I use this list every time I go grocery shopping because it helps me stay organized, focused, and on budget.
It helps me know which items I am price matching and at what store. The list also helps me know which items I have a coupon or rebate for, and how much I will be spending.
Once I am home and the groceries are put away, I can pull out my list to check for rebates I need to claim.
After that I tally everything up and record how much I saved on that trip. Last but not least, I staple my receipt to the shopping list and file it away.
Download your copy to your computer for easy printing and enjoy faster, easier, smoother checkouts!
DOWNLOAD & PRINT THE SHOPPING LIST
Need tips on saving money or couponing? Head over to my Save Money section for great apps, articles & more!