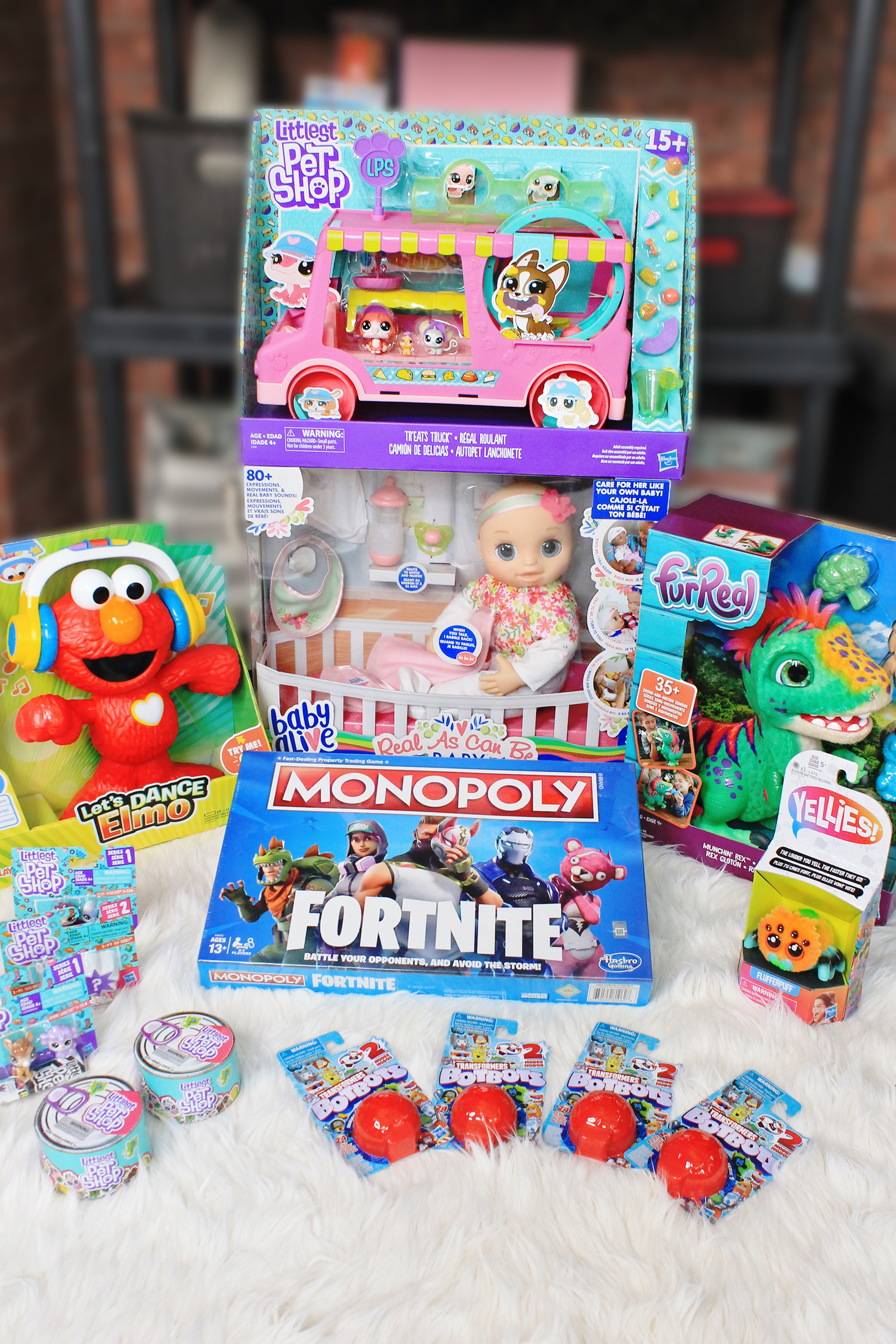 What would the holidays be without some fun Hasbro toys and games?
I don't know about you, but as a child, my siblings and I always got at least one Hasbro toy and game for Christmas.
The games were usually addressed to our family from Santa!
I embraced the same tradition with my kids, and every year our family gets a new Hasbro game from Santa.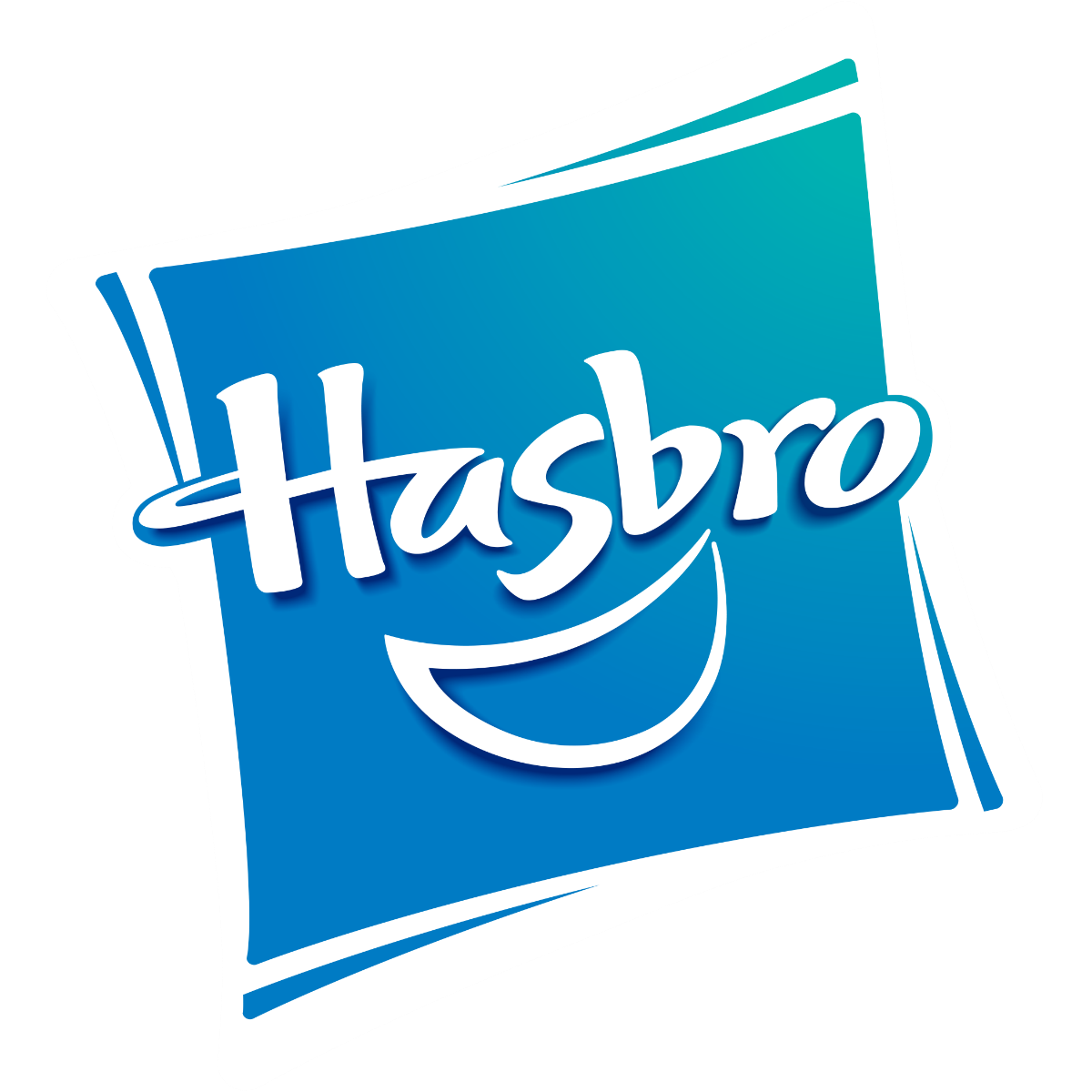 My Top Hasbro Holiday Gift Ideas
Hasbro has been one of my go-to brands for gifts year-round.
I always know I am getting a quality product that will stand the test of time, and rough kids!
Today I am sharing my top Hasbro holiday gift ideas, and don't forget to read to the end – there may be another holiday giveaway.
1. Baby Alive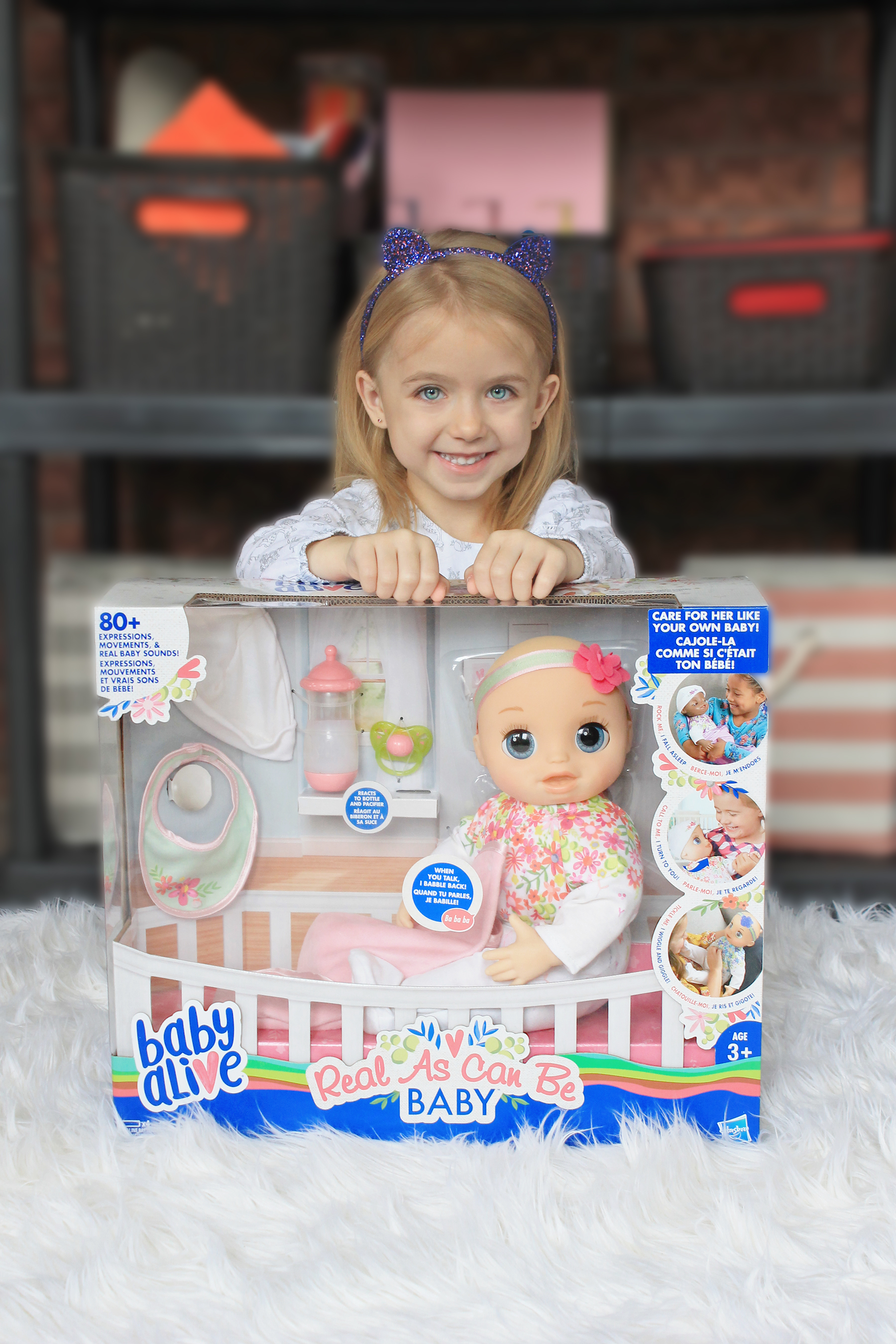 Little does Bella know, this Baby Alive Real As Can Be will be waiting for her under the Christmas tree.
Right now Bella is really into taking care of babies.
She asked her Nanny Laura, my mom, for a highchair, crib and other accessories as her Christmas gift to take care of her baby dolls.
Features:
over 80 lifelike expressions, movements and real baby sounds

turns when called, naps when rocked, wiggles and giggles when tickled

makes sweet feeding and sucking sounds when given a pacifier or bottle
Check out Amazon.ca and Walmart.ca for Baby Alive Real As Can Be in Canada.
For my American readers, you can find Baby Alive Real As Can Be on Amazon.com.
2. FurReal Munchin' Rex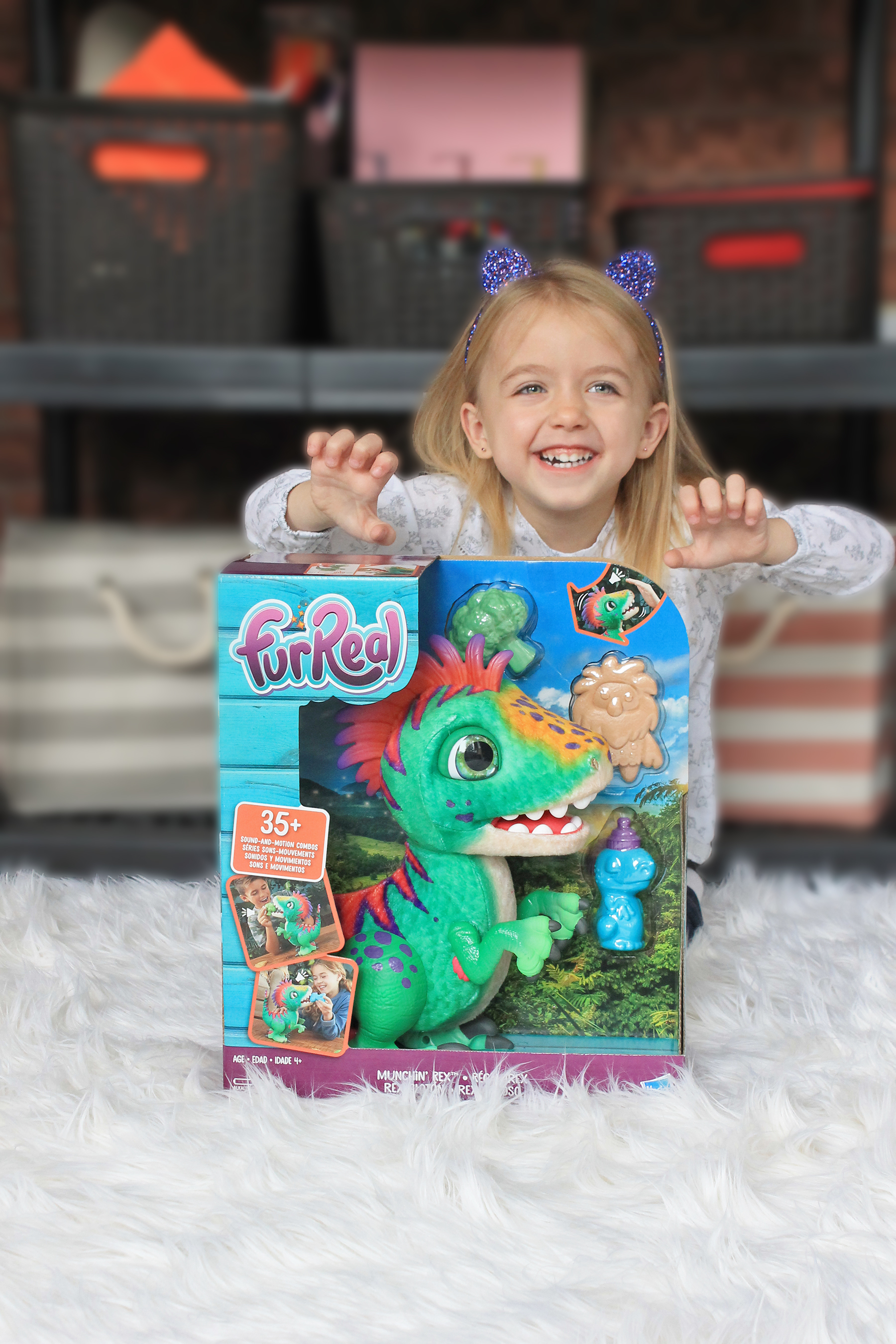 Bella is a great gift picker, she chose the FurReal Munchin' Rex for her cousin Luke who is 4 years old!
We love the FurReal Friends, Bella has Roarin' Tyler and Flurry.
Features:
when kids wave at him or feed him his treats, baby dino responds with 35+ sound-and-motion combinations

he hops and begs with excitement for treats – he might chomp on them, or try to spit them out

Rex always loves his bottle, but his broccoli or caveman cookie can be "yummy" or "yucky"

cool dino-habitat sounds – maybe this is what a prehistoric jungle sounded like
Check out Amazon.ca, Walmart.ca, and Indigo for FurReal Pets in Canada.
For my American readers, you can find FurReal Pets toys on Amazon.com.
3. Monopoly Fortnite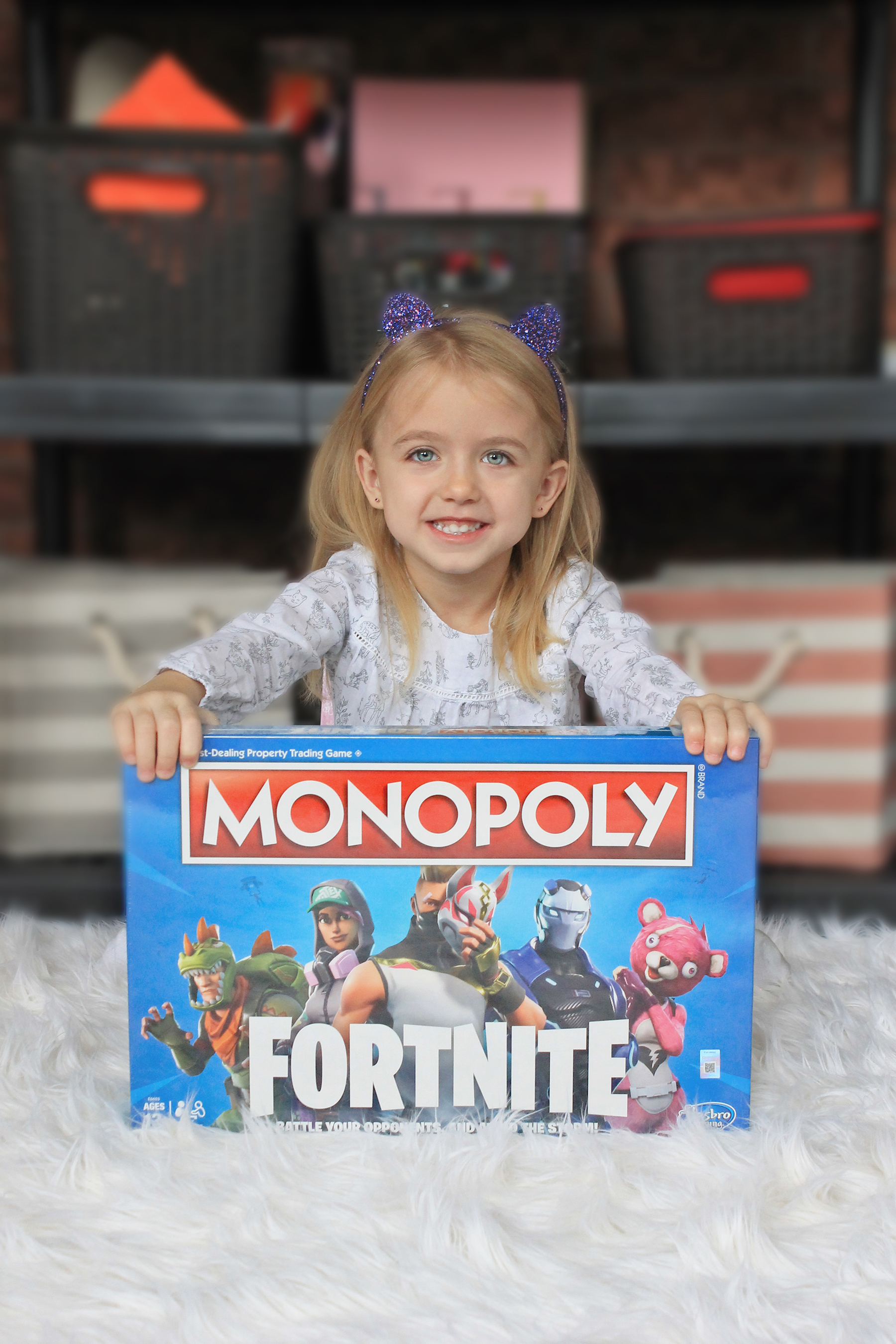 Are your kids obsessed with Fortnite?
My oldest nephew is so we thought the Monopoly Fortnite game would be a great gift idea for him.
I can't wait to battle it out during the holidays with him once he opens his gift!
Features:
in the monopoly: Fortnite edition board game, 2 to 7 players claim locations, battle their opponents, and avoid the storm to survive

well-known locations as properties, and players aim to earn health point chips instead of monopoly money

use loot chest items and the action die to battle opponents in this fun board game for monopoly fans and Fortnite fans
Check out Amazon.ca and Walmart.ca for Monopoly Fortnite in Canada.
For my American readers, you can find Monopoly Fortnite on Amazon.com.
4. Let's Dance Elmo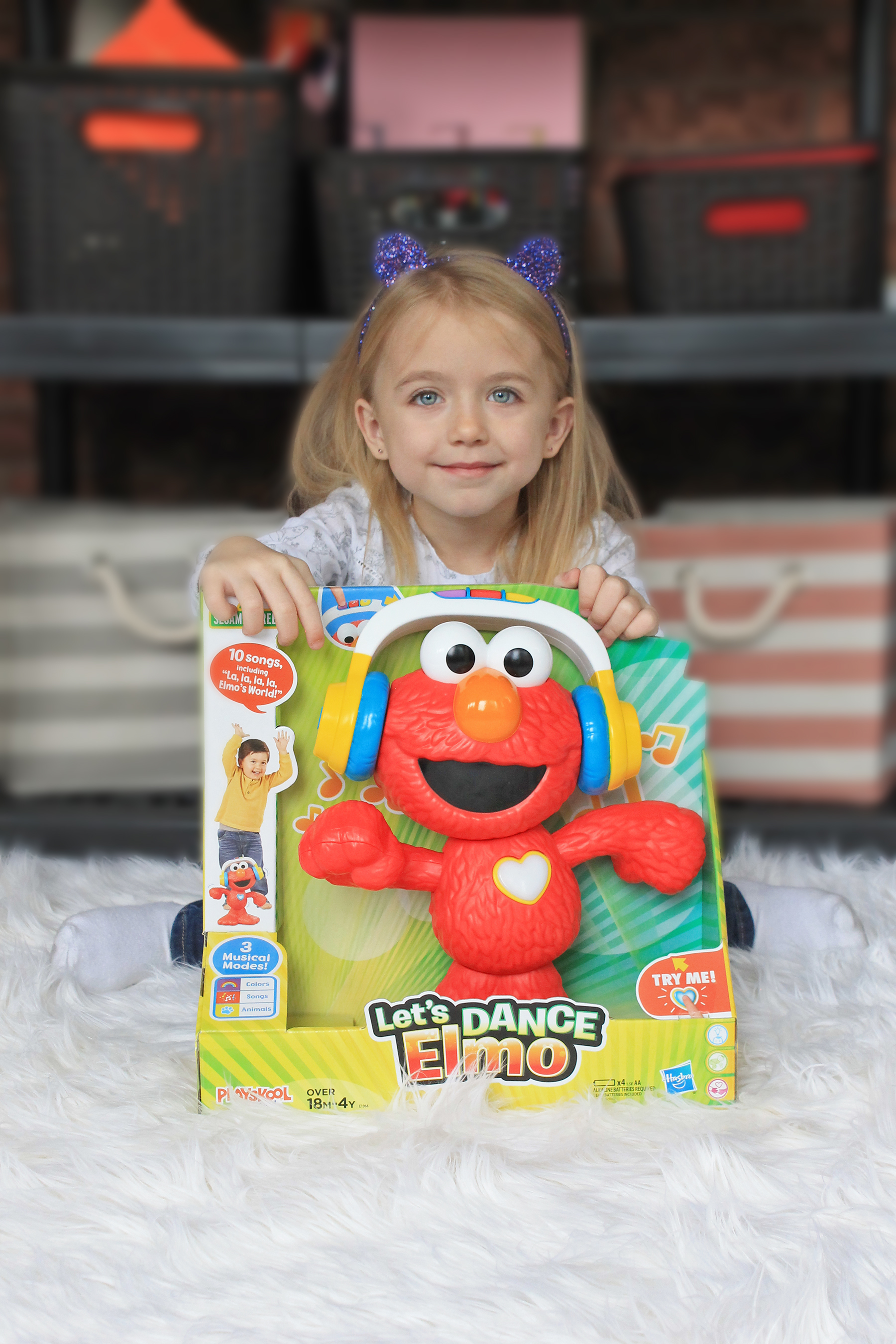 In our family, the kids draw names for gift giving between them.
This year we didn't get my youngest nephew, but we will be tucking this away for his birthday in January.
He is a busy boy and loves Elmo and dancing, so this toy couldn't be more perfect for him and I know he will love it!
Features:
Elmo sings and dances

3 musical modes

explore animals and colours through song

Elmo's heart changes colours and beats to the music

headphones act as a carrying handle
Check out Amazon.ca and Walmart.ca for Let's Dance Elmo in Canada.
For my American readers, you can find Let's Dance Elmo on Amazon.com.
5. Yellies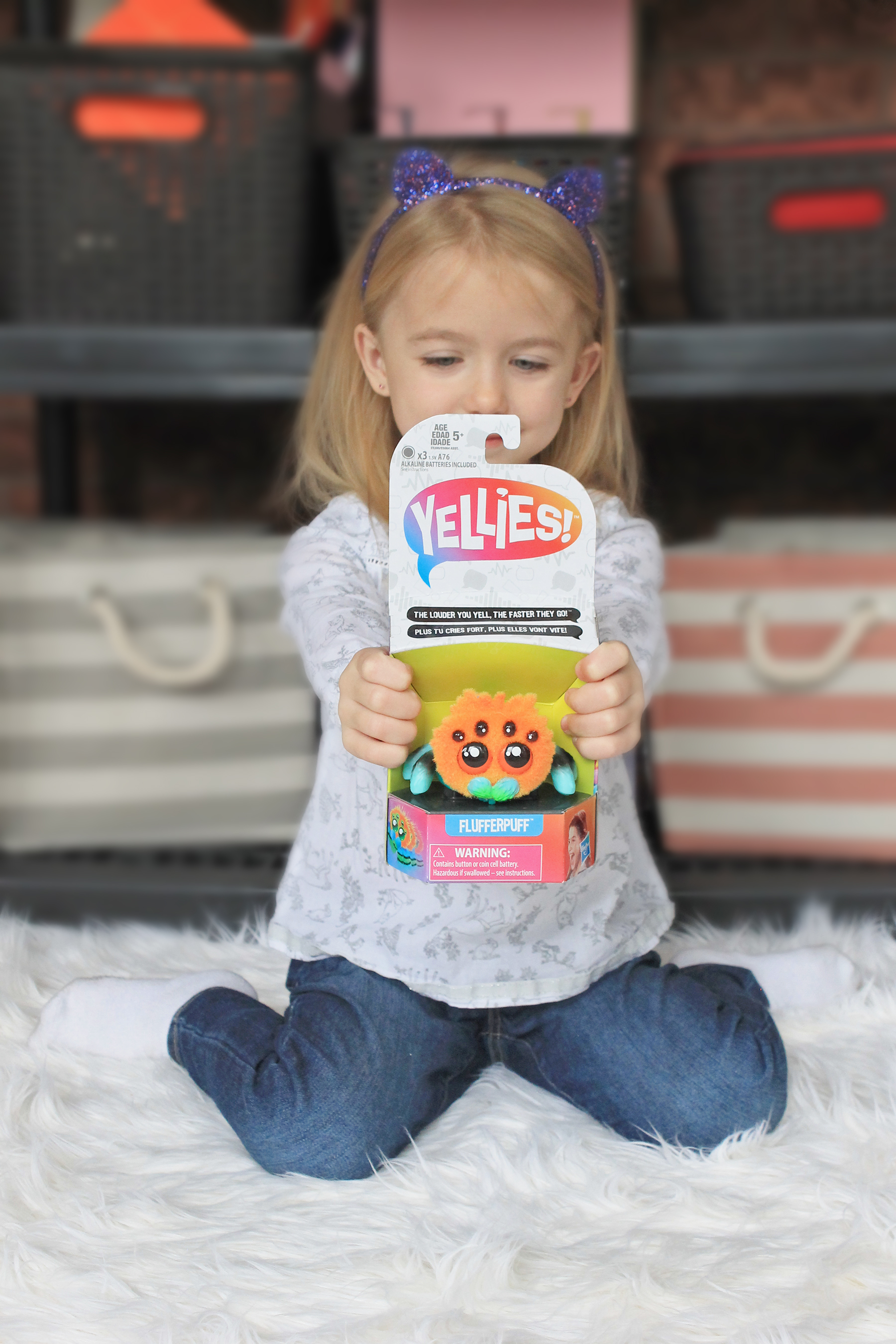 This is a new toy for us and before Hasbro sent it to us we had never heard of Yellies.
Well, Bella probably has – thanks YouTube!
Anyways, these cute spiders are a blast to play with.
The cats aren't too sure about this creepy crawly new friend in the house, but the kids love them!
Features:
sound-activated movement – yell, talk, sing, clap, or play music

the louder you yell, the faster they go

each cuddly Yellies! spider has a unique personality

watch Yellies! pets' eyes light up and legs move as they respond to your voice
Check out Amazon.ca for Yellies toys in Canada.
For my American readers, you can find Yellies toys on Amazon.com.
6. Transformers BotBots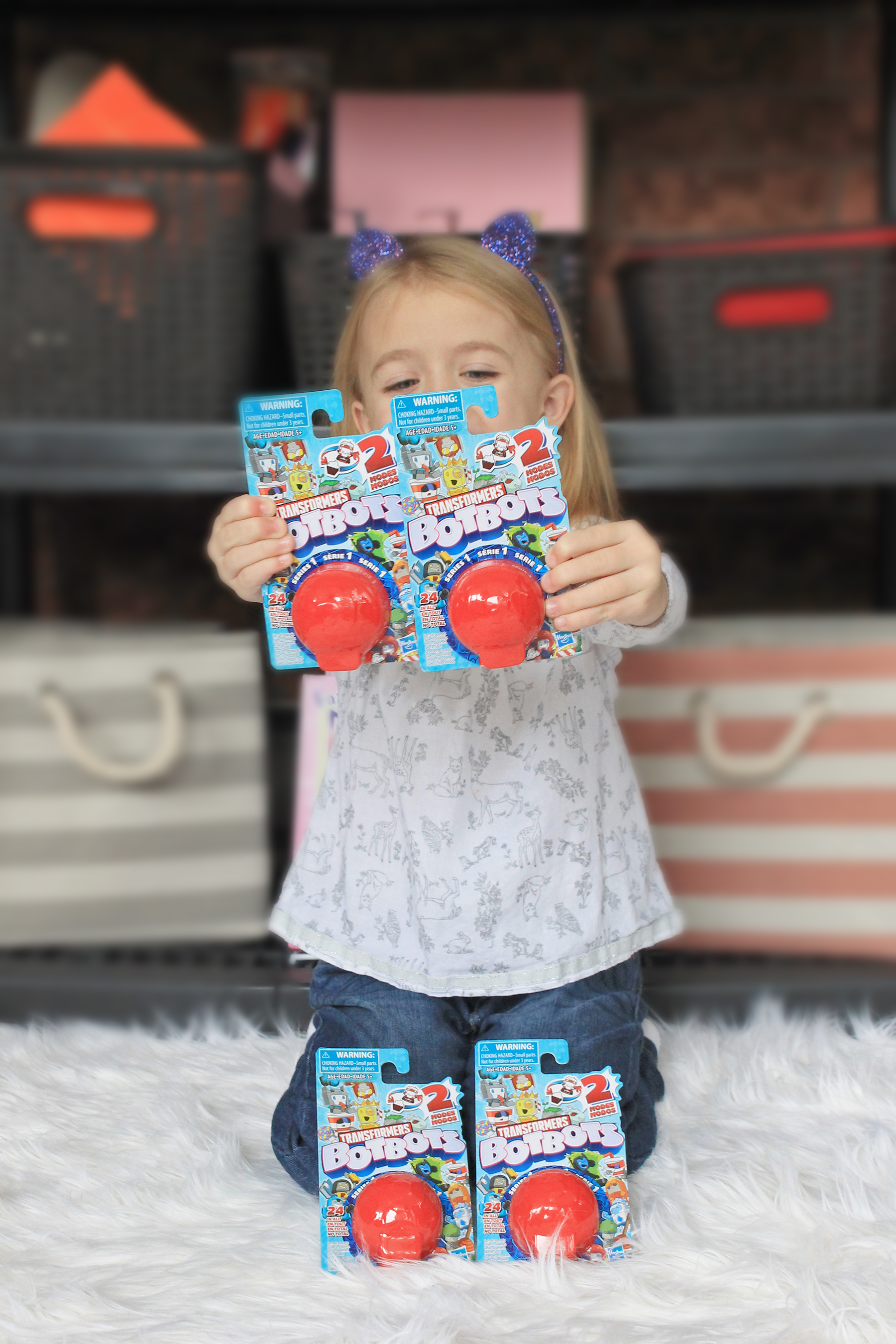 Not long ago and somewhere close by, a glowing mist filled with TRANSFORMERS energy called ENERGON came down from the sky and covered a shopping mall.
The things inside came to life as little TRANSFORMERS robots!
These bots can hide in plain sight as everyday objects, meaning no one knows what's a bot and what's not!
Mischievous, funny, and super silly, these are… BOTBOTS!
Hidden inside each TRANSFORMERS BOTBOTS blind bag is a little mystery figure with a big personality!
Collectable BOTBOTS figures are around 1-inch tall and change from totally normal stuff to little robots in 3 to 5 easy steps.
Each blind bag randomly includes 1 of 24 available characters.
These are so new that at the time of writing this post they have yet to be released online or in stores.
They are set to release this winter some time, so I will update this post with online links once they hit the sites.
Hasbro has said the retail price of these will be $3.99, perfect to put on top of gifts or use as stocking stuffers!
7. Littlest Pet Shop

Bella insisted on opening up all of her Littlest Pet Shop toys she was sent, and since she is a big help with all these holiday posts I couldn't say no!
She has an array of LPS toys, some are new, but many are hand-me-downs from my older kids.
Yup, you read that right, I 100% kept a bin or two of toys Chris and Hailee played with.
I had no idea if I would have any more kids, but Hailee was only 9 when Bella was born so she was still playing with LPS!
Littlest Pet Shop Tr'eats Truck Playset Features:
real rolling wheels so snack-lovin' stories can go anywhere you do

the multi-level playset has room for 30+ pets of varying sizes to get their snack on here (3 pets included)

rotating food server, eating terrace, and banners

includes pizza, tacos, and other cheesy treats
Littlest Pet Shop Mini 2-Pack:
Littlest Pet Shop Hungry Pets:
cool pets dressed up as their favourite treats
classic-scale pets with accessories
10 to collect
Check out Amazon.ca and Walmart.ca for Littlest Pet Shop toys in Canada.
For my American readers, you can find Littlest Pet Shop toys on Amazon.com.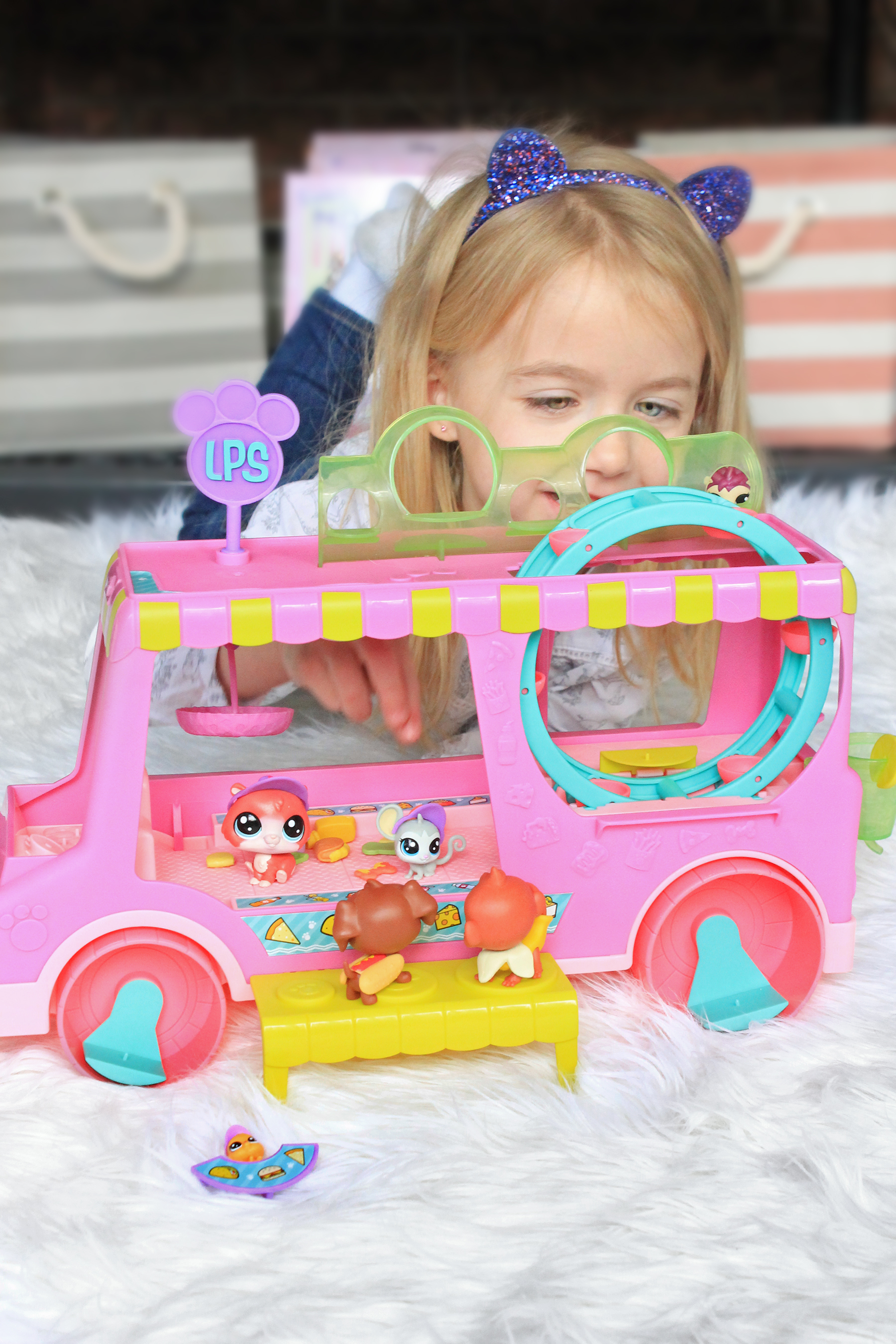 The Littlest Pet Shop Tr'eats Truck Playset and all the little pets she got (and already has) have kept her quite occupied.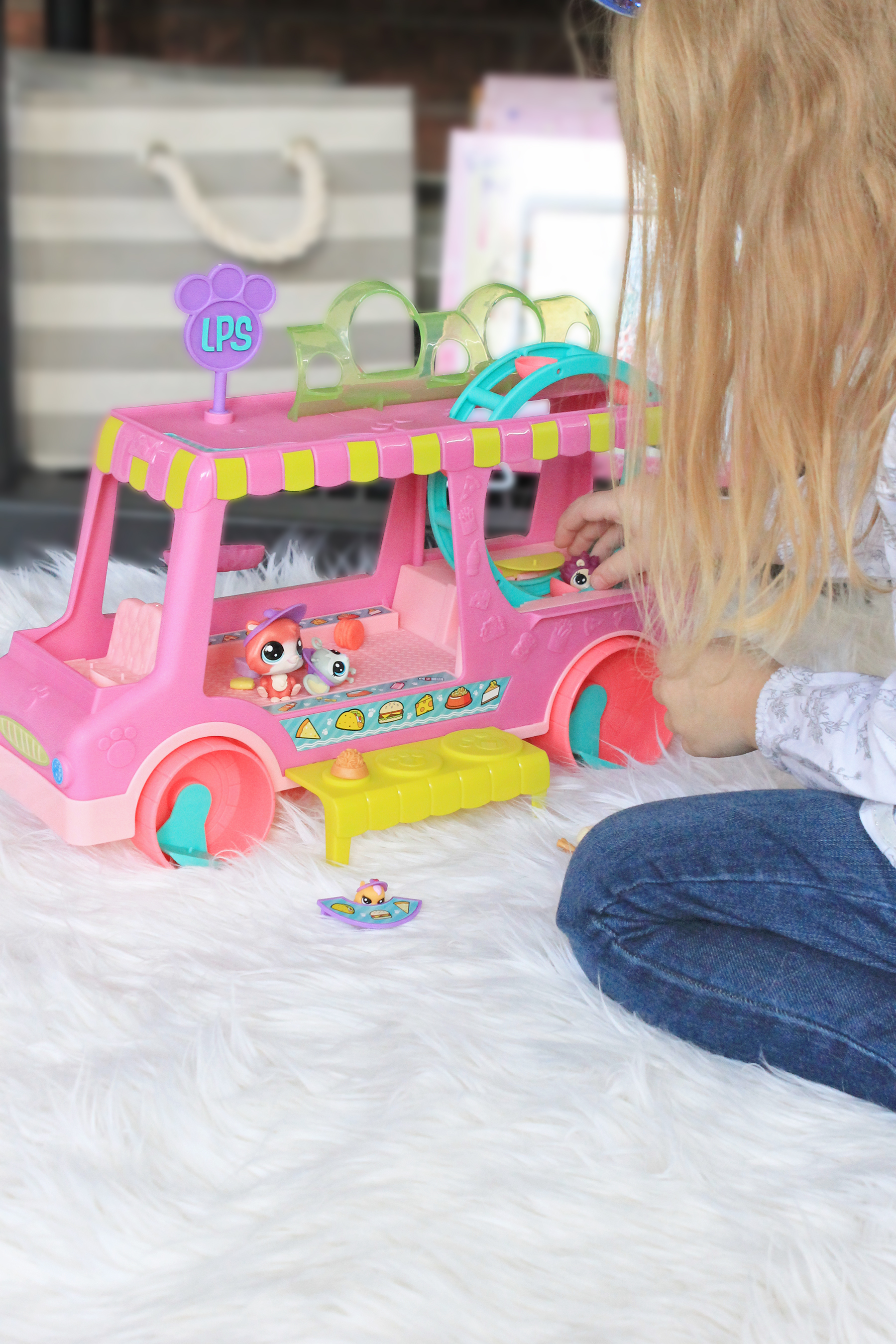 Dare I say and not jynx myself that she has been on her iPad less and playing more since the arrival of these.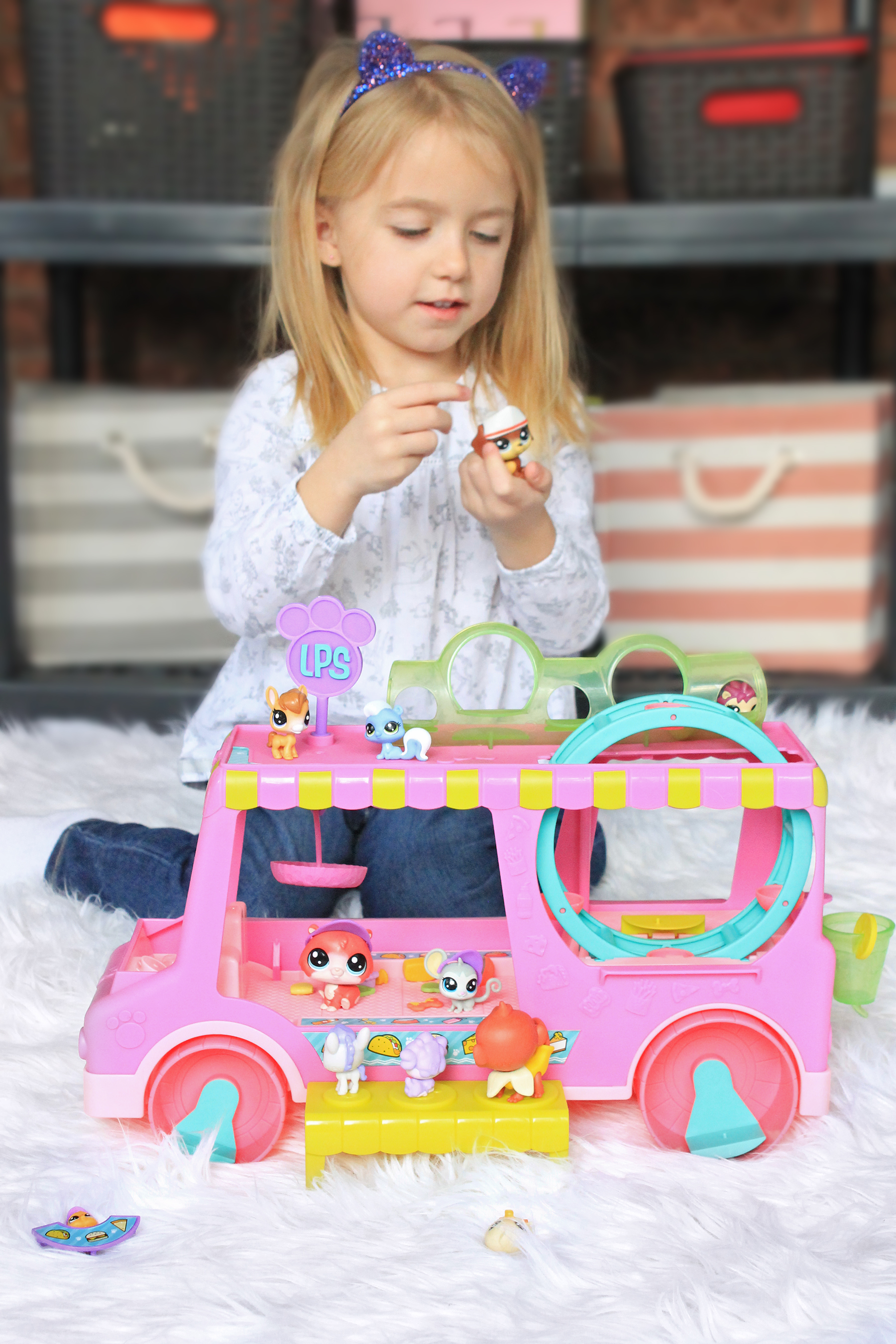 Needless to say, Littlest Pet Shop toys are a classic that's been around for a long time and they make a perfect gift idea this holiday season!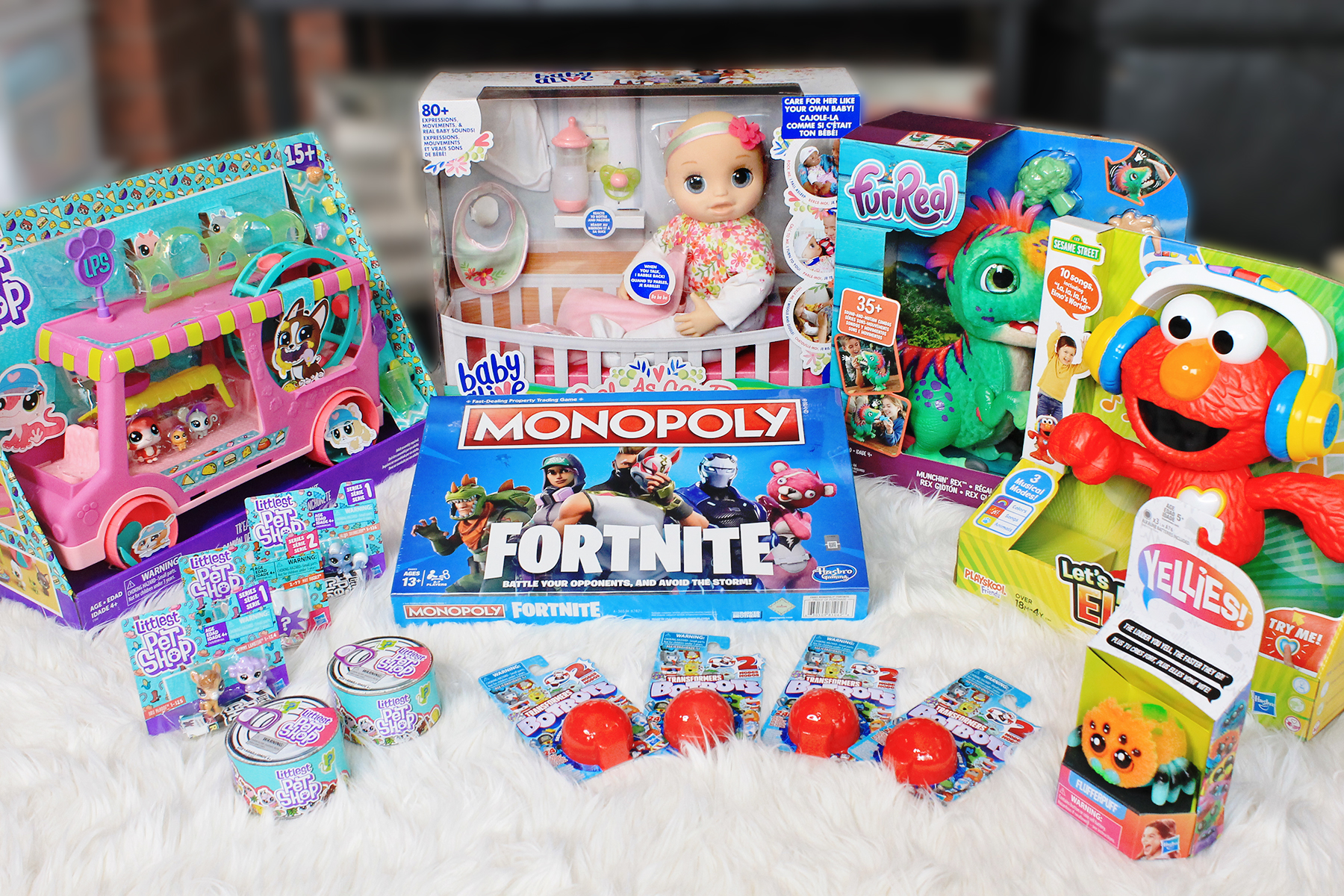 Hasbro toys and games make perfect gifts for all ages, so keep them in mind while shopping this holiday season!
HASBRO HOLIDAY GIVEAWAY
My lovely friends at Hasbro have generously sponsored an amazing $250 giveaway for my audience – THAT'S YOU!
PRIZES:
FurReal Munchin' Rex $69.99
Baby Alive Real As Can Be Baby Doll $129.99
Sesame Street Let's Dance Elmo $49.99
This giveaway is open to Canadian residents who have reached the age of majority in their province.
To enter the giveaway complete the mandatory entry options in the giveaway widget below. Once you have completed your mandatory entries you will be able to complete additional non-mandatory entry options. Complete those for additional ballots in the giveaway!
This giveaway will close on December 2, 2018 at 11:59 PM EST. A winner will be drawn from all eligible entries and contacted via email on December 3, 2018. The winner will have 24 hours to respond to the email and claim their prize.
Please note that ALL entries are verified and if you submit an entry without completing it you will be ineligible to win
.
Disclosure: Although we were sent product for review consideration, the opinions and language are all my own, and in no way do they reflect MGA Entertainment. Any product claim, statistic, quote or other representation about a product or service should be verified with the manufacturer, company, provider or party in question.