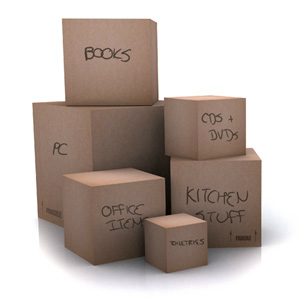 Moving for anyone single, family or couples can be an exciting but very stressful time. We had been speaking about moving for some time but had no immediate plans to do so, well Steve didn't but I had the itch. We currently live in a 2 bedroom apartment in the Forest Hill community of Toronto which is about 5-10 minutes outside of the downtown core. Now while I love the area we live in and the school the girls attend having a family of 4 in a 2 bedroom apartment is trying at times.
When we found out in June we were expecting a little bundle of joy it was more than apparent we would need to move before the baby arrived as there is no way we could fit another human being and all their things into our apartment which was already cramped. At the same time my mother was selling her home in Hamilton and I suggested to both her and Steve that maybe it would be best once she sold her home that she move in with us. She would be a great help with Abby and Hailee as well as the new baby once he or she arrives in late January. Also it would lessen the cost of rent for all three of us which in my frugal mind is always a good thing!
We quickly decided that we would give our notice in the beginning of August letting our current landlord know we would be moving at the end of September which worked out great as mom sold her home and the closing is also at the end of September!
Around mid August I started to search online for home rentals in the Vaughn, Richmond Hill and Markham areas as we knew we wanted to move out of the city into a more suburb type area to raise our family, somewhere quiet and less busy than the city. Little did I know then what a difficult task finding a home to rent would be!
Shortly after starting my search I found a home I wanted to view, it was PERFECT! It was close to a Fortinos where my mother could transfer her current job, it had a family doctor right down the street accepting new patients, public school just down the road and pretty much had everything on my "must-haves" list plus all from my "bonus-haves" list. We made an appointment and went to view the home. It was gorgeous, perfect in every way and was in our budget BUT there was a problem, they wanted to rent it for September 1st. Knowing we wanted to rent for October we decided not to apply and hope it would still be available in a few weeks had we not found anything else. Sure enough a few weeks later it was still on the market and I called my contact for the property. The next problem came when the landlord would only hold the property until August 31st for our application with first and last, this was a problem because I was still waiting on payment from a job I had done in May that had said I would see payment in August which in the end didn't happen and we lost the home as the hold date came and went without my being paid and they leased it to someone else. This was utterly heartbreaking!
After a few days of crying and utter misery I found another property that looked promising. It was in our budget, in a great neighborhood and had everything from my two lists! We made and appointment and went to view the property. The gentleman renting the property said he would speak with his father who I suppose was partial owner and would get back to us in a few days. After a few days with no call I called him to once again be heartbroken. He told me they would much rather SELL the house than rent it out and would we be interested in buying?!?!?! Um NO, we are not interested in buying, my heartbreak quickly turned to anger as I thought how dare a person post a house for rent only to try and bait & switch those interested into buying it. How dare he waste our time, gas and hopes. I will admit at this point I am still pretty pissed off about that situation and still cannot believe the gull of some people!
These two incidents only fueled my emotions, pregnancy hormones can be a complete you know what and have totally taken a toll on me. I feared being homeless come the end of September, what if we can't find a place? Where will we go? I was spiraling into a very dark spot and some days even going online to look for places caused me serious stress, constant migraines and a wealth of emotional breakdowns!
It was then our family friend Yolanda referred us to her Realtor who helped them find their home a while back. I gave her a call only to find out she was leaving that day for 3 weeks out of the country, my heart began to sink all over again right before she said she was going to give me the contact information to the gentleman looking after her clients while she is away. She gave me Shawn's information and I gave him a call, we discussed quickly what we were looking for, our budget and some other details.
Over the next few days Shawn began to renew my faith as he began sending me a lot of links to properties that he thought we would be interested in and I did the same, if I found some online I would email him a list. We booked properties to see last Thursday and met up with Shawn, he was wonderful, professional and really gave me a sense of "it's going to be ok, we will find you a home". Even after leaving those properties knowing none of them were what we needed I didn't feel as I did with the last two, I felt ok and that something would come along.
On Saturday we had a slew of properties booked for viewings and I was lucky enough to have my sister drive my mother from Hamilton to attend the viewings as having her there to help with picking the house relieved me of a lot of stress as I wanted to make sure her area of the home would be to her liking. The first property we viewed wasn't for us for a few reasons so off to property #2. When we pulled up to the house I got excited, like a little girl at Christmas! We were kind of going into this one blind as all we knew was details as the listing had no pictures but this house didn't let us down. It was PERFECT, again that thought, that word, I started to get nervous. We all agreed it was #1 on our list thus far and we went to the other two homes. Unfortunately those other two homes were also not what we needed and we knew at that time we wanted to apply for that second house we viewed. Shawn said he would send me all the paperwork the next day and we would get the ball rolling!
I have to admit I didn't sleep as soundly as I normally do and dreamed all night about the house. Waking up I felt a sense of fear today as I honestly don't think I can handle another "PERFECT" home slipping away from us. I am filled with fear, anxiety and stress today as we sent off our application papers. The waiting is very hard and I guess all we can do at this point is hope & pray that they accept us and we soon can be calling this home our new home, where I can plan and decorate the new baby's nursery, where I can finally have a proper work office to do all the wonderful things I do here on ECM, where my girls will gain new friends and grow up in a beautiful community and where we can kick up our feet and enjoy the last 5 months of our pregnancy!
I guess this post will have to be continued once we hear back from our Realtor who says the application is in and they have until 9pm tomorrow to respond, so until then please keep us in your thoughts and prayers and send good vibes our way so we can end our search ….
   Leave me a comment below letting me know your home hunting and moving stories!