How To Teach Your Children Body Safety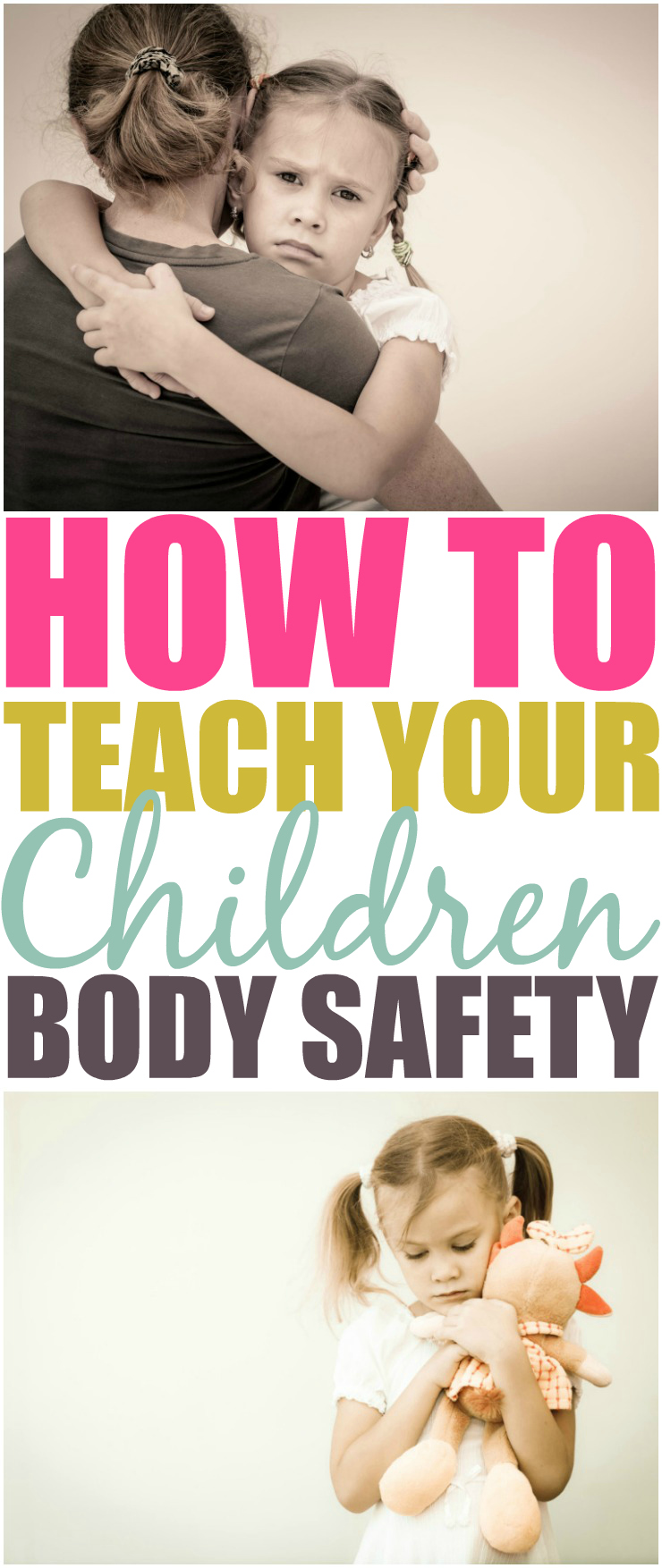 As a parent, we need to make sure to talk to our young children about 'body safety'. We talk to them about stranger danger, looking both ways before crossing the road, and other safety tips, so why not about body safety.
It doesn't have to be a sit-down conversation, but just find time to go over some of these tips below. This will ensure your child can begin to understand what are good and bad touches, and other inappropriate behaviours. Having this knowledge will help them form an important life-skill, one that will hopefully protect them their whole life.
How To Teach Your Children Body Safety
When you are talking to your child, make sure to stress that no one should touch any private areas on their body. Do not be exclusive to only men or adults, because anyone could touch them inappropriately. Even another child can do inappropriate touching. So don't focus just on a specific gender, or age group.
Body Parts
Make sure that as your child hits the age to learn body parts they have you teach them the correct names. This will be their nose, ear, hair, chin, vagina, bum, penis, breasts, etc. Children need to learn the correct names for their genitals from a young age. Don't call their genitals cute names, teach your child the correct names for their body parts.
With Bella, and my older girls, I found the easiest way to teach them the names of their genitals was while bathing or using the bathroom. With Bella I sing the wash your body song. It goes a little something like this; wash wash wash you hair, wash it really good, wash wash wash your arms, wash them really good, and so on. When using the bathroom and she is finished doing her business, I will tell her to wipe her vagina and her bum. This helps them not only learn the names, but what the body part is that goes with that name.
Safe and Unsafe Touching
When your child is aware of their body parts, talk to them about safe and unsafe touching. Make sure they know that no one should touch their private areas on their body. Let them know doctors when they are sick might touch a private part, but mom or dad will be in the room with them, and that is okay, but no one else can.
Tell a Safe Person
If your child does get touched, make sure your child knows to tell a trusted adult right away. It is very important that they know they need to tell someone as soon as possible. You also need to make sure they know that they will never get in trouble for telling. That they will have done nothing wrong, and that it is okay to tell someone what has happened.
Have Child Name People
Make sure your child can name at least three people that they would tell if someone did touch them inappropriately. That way they have options and know who to go to.
Discuss Warning Signs
Discuss with your child about early warning signs of when they feel unsafe. This can be feeling sick to the stomach, nervous, heart racing, sweaty, and uncomfortable. Let them share what they feel like when they get uncomfortable. If they feel these warning signs, let them know they need to tell someone who is an adult they trust.
Secrets
Make sure to talk to your child about not keeping secrets from you and other adults. Teach them the difference between good and bad secrets. A bad secret would be touching a private part or hurting them in any way. Those secrets need to be told right away, despite what the person may have told them. A good secret is, daddy has a surprise party and we are keeping it a secret from him.
I know it can be scary to talk to your child, but it is so important to start talking to them at a young age. Continue to talk openly with your children about body safety as they grow. The more open you are with them, they will feel comfortable coming to you. When your child learns body safety it will help them recognize warning signs, and protect them from predators who wants to harm them.
There are also some good books on Amazon that may help you discuss this sensitive subject with your children.
Do you have any tips on how you talk to your children about body safety? Let us know in the comment section below!

Aimee is a suburban mom of 3 daughters and resides in Richmond Hill, Ontario. She enjoys sewing clothing for her small handmade clothing business, baking, DIY projects both big and small, travel, and finding creative ways to save her family money.

Latest posts by Aimee Geroux (see all)