Spring Scavenger Hunt For Toddlers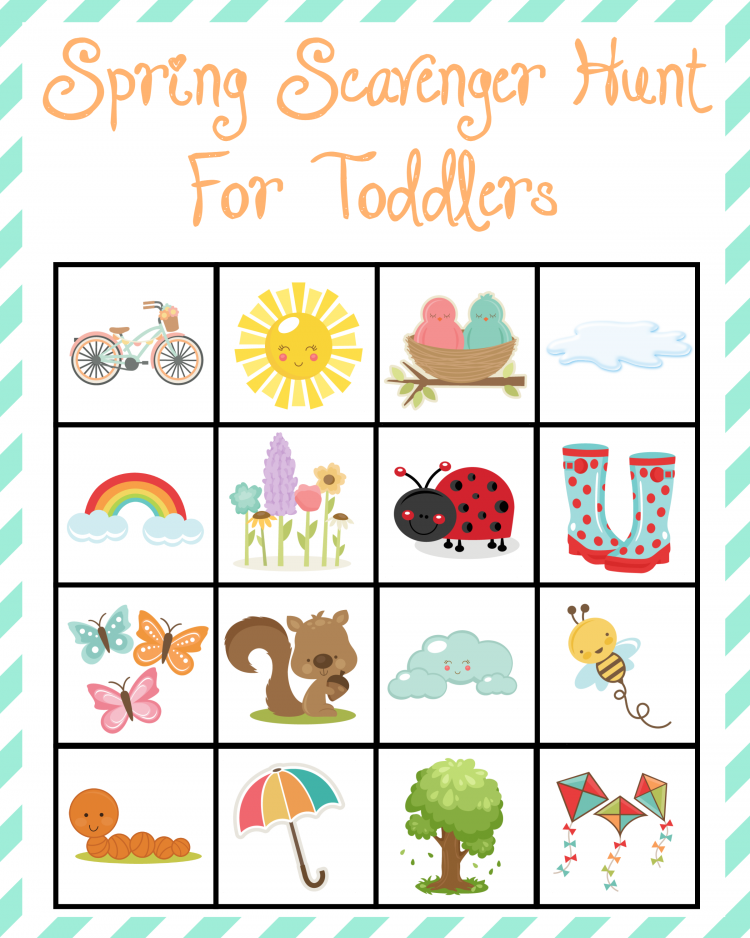 The thought of that sweet warm spring air is getting me excited. I'm thinking of all the fun things I will do with Bella that I used to do with my older girls.
A Spring Scavenger Hunt For Toddlers is on the top of my list. Well, it will be as soon as Mother Nature decides to grace us with spring weather.
There are so many things to discover during spring. Especially for toddlers who may have been too young last spring to really enjoy and explore.
This spring Bella is walking and can comprehend what many things are. She knows what the sun and tree are. Bella is fascinated with butterflies and loves being outside, so this is a perfect activity for us to do!
Take your spring scavenger hunt for toddlers printable out with you when you go for a walk or to the park. It is a great way to get your little one interested in their surroundings, and helps them learn to identify what things are.
I created this spring scavenger hunt printable to go along with my spring bucket list. It is full of fun adventures I want to have with Bella this spring.
I hope you can have some spring fun with your little one using them both.
Get on your way to exploring spring with your toddler by printing your copy of the Spring Scavenger Hunt For Toddlers below.
Spring Scavenger Hunt For Toddlers FREE Printable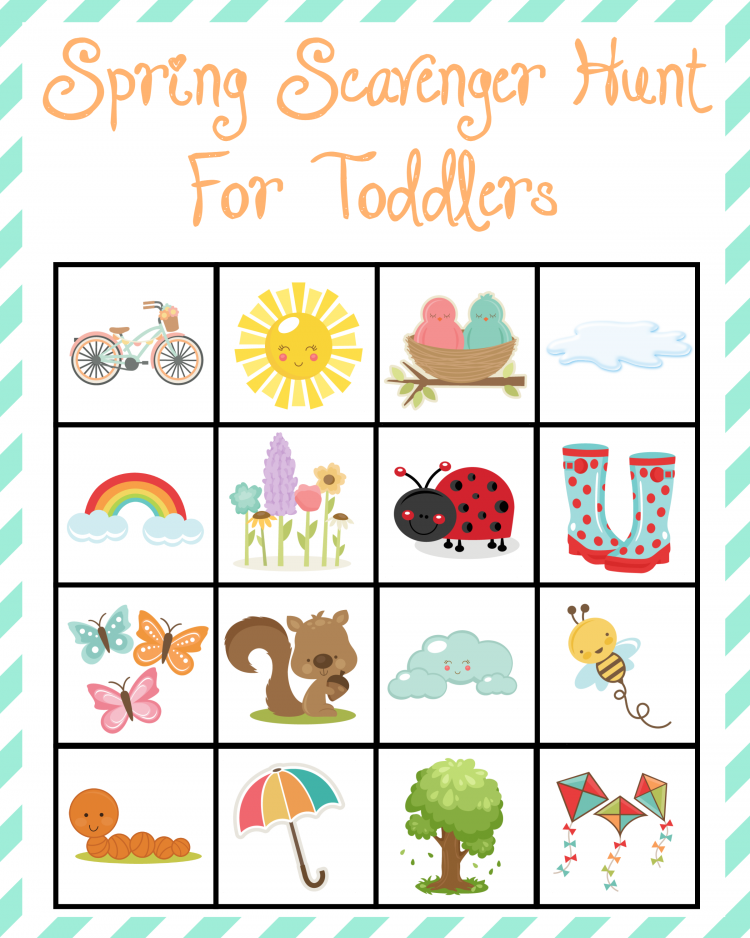 Download The Spring Scavenger Hunt For Toddlers FREE Printable
What are your favourite springtime activities to do with your toddler?