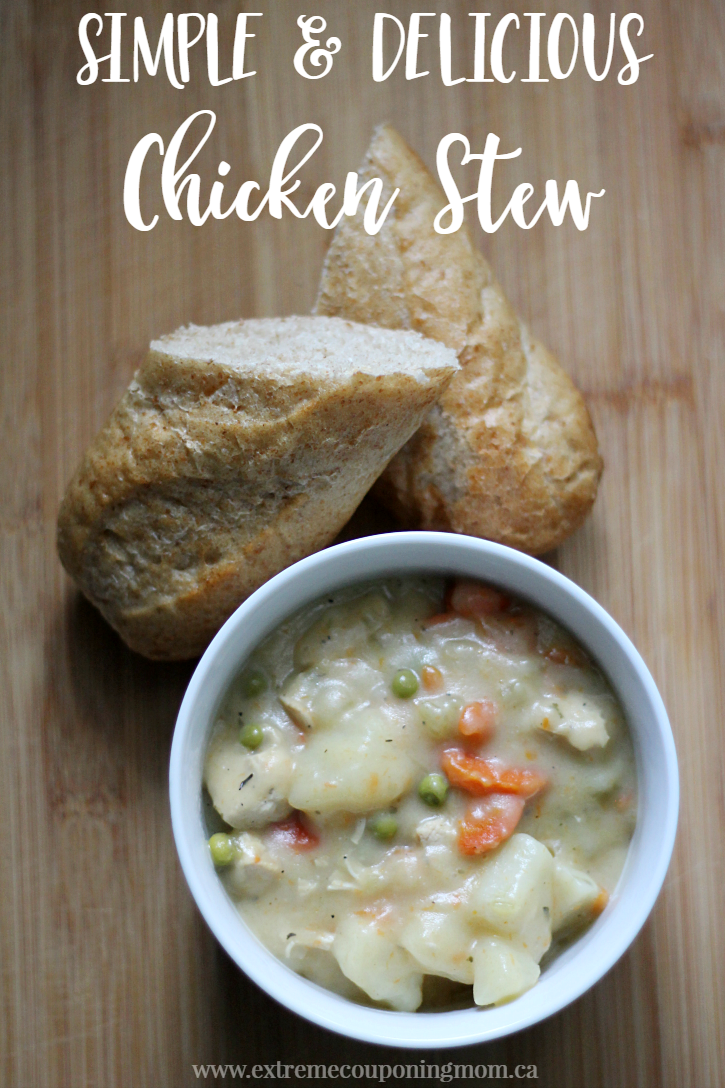 I must say this chicken stew recipe is a huge hit with my whole family, and that includes my picky eater who hates vegetables.
There is nothing better than sitting down to a warm and hearty bowl of stew. My family enjoys stew a few times each month and while I mainly make beef stew my family really enjoys when I change it up and make a turkey or chicken stew.
Now if you are like me and are watching your calorie intake you might want to eat light on a day you make this or save it for your cheat day since it has quite a bit of calories in it.
Chicken Stew Recipe
I am pretty particular when it comes to making stew, I have had a few failed attempts where my potatoes vanished or carrots were under cooked so I am sharing my fail-proof recipe here today that works with any type of stew.
Print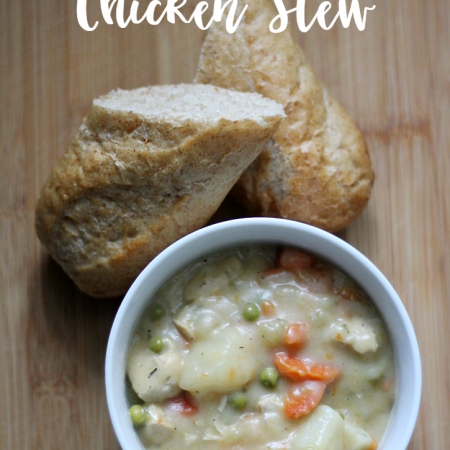 Simple & Delicious Chicken Stew Recipe
---
Author:

Category:

Dinner
Ingredients
2 900ml Campbell's Chicken Broth (or your own homemade stock)
1 pkg Club House Chicken Stew
4 cups Water
Carrots
Spanish Onion
Potatoes
Celery
Peas
Chicken Breast
Butter
Flour
---
Instructions
In a large stock pot pour in your 2 containers of Campbell's Chicken Broth, your 4 cups of water, the Club House Chicken Stew package, whisk until combined and turn the stove onto med-high heat.
Peel and slice your carrots, celery and dice your onion then place them into your pot. Once boiling turn heat down to med heat and simmer for one hour.
Slice your chicken breasts into small bite size pieces and brown in a frying pan coated with oil.
Do not fully cook through, just cook until the outside is no longer pink. Then place your chicken in your pot.
Peel and cut your potatoes into bite size pieces then place in a separate pot filled with water on high and cook until they are "almost done". Strain the water and then put your potatoes into your large pot.
Add in 2 cups of frozen or fresh peas and turn the heat down to low.
In a small sauce pan add a chunk of butter and melt then add in 2-3 scoops of flour to make a roux. You don't want your roux to be too thick or too runny. Once it is mixed well and velvety pour into your stew pot and stir in quickly with a large spoon. Repeat this step until your gravy is thickened to your liking.
Check out my recipe section for more great meals and delicious treats.
What is your favourite kind of stew? Let me know in the comment section below!