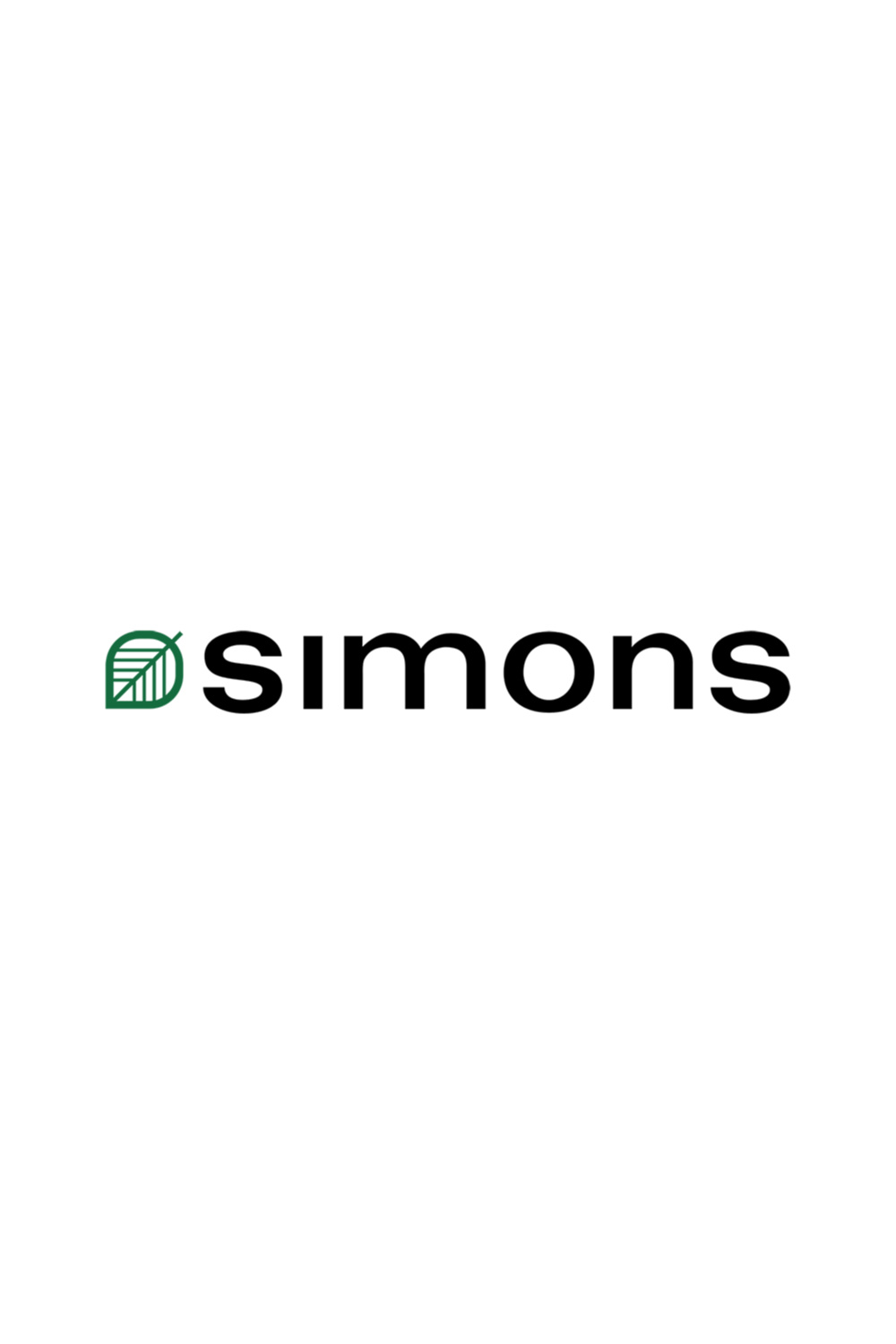 Today I am going to introduce you to one of my favourite stores to shop at for home decor, towels and more.
If you follow me on Instagram you might know I was on the hunt for hotel-like bedsheets.
When Steve and I travel we stay at nice hotels and resorts and they always have the BEST sheets.
You know, those crisp, comfortable, breathable white sheets that make you not want to get out of bed!
Our current sheets had seen better days and I scoured the internet since we currently can't go into stores.
At first, I was adamant on a high thread count cotton sheet set.
But after reading horrible reviews on over a dozen sites for dozens of very expensive high thread count cotton sheets I was feeling defeated.
Then I googled "hotel sheets" and if you watched my Instagram story I found that some hotels actually sell their bedding (new) and more.
As you can imagine it comes with a pretty steep price tag, one I was almost going to pay until I went onto Simons – La Maison Simons website.
I don't know why I didn't look on their site, I will blame quarantine brain on that one, but I am so happy they popped into my emails and I now have the best hotel-like sheets I have ever owned.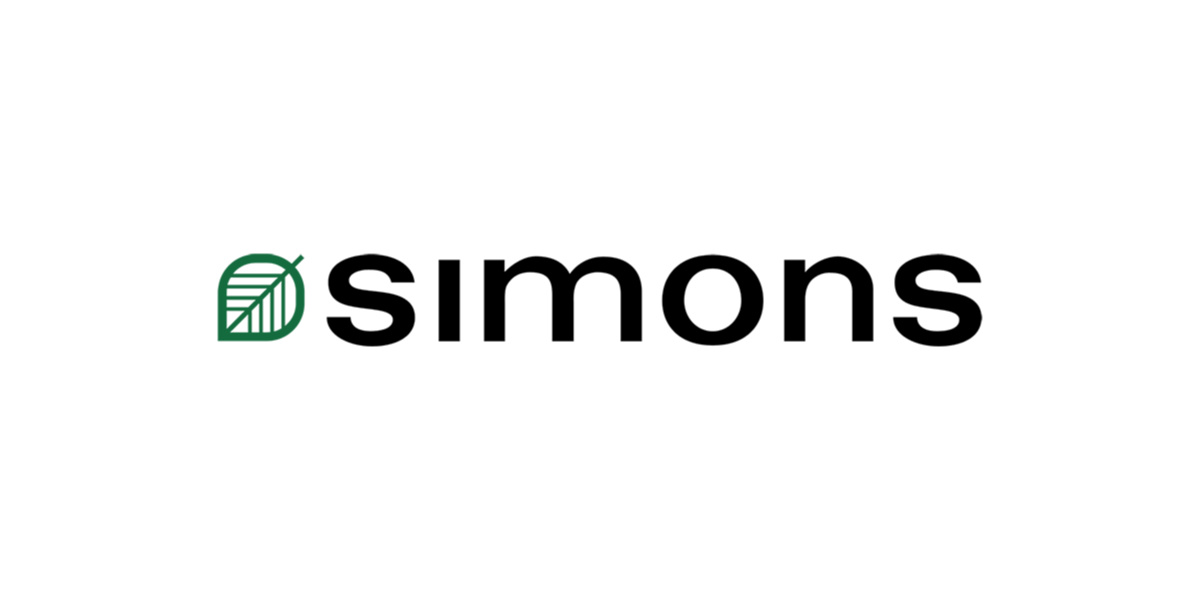 Simons – La Maison Simons
If you have never heard of Simons – La Maison Simons it may be because the bulk of their stores are in Quebec.
They do have two stores in Ontario, a few in Alberta and one in BC.
You can also shop online and right now they are offering FREE SHIPPING on all orders of $25 or more.
I placed my online order on April 23rd and it arrived May 4th.
Check out what I recently purchased from Simons – La Maison Simons below.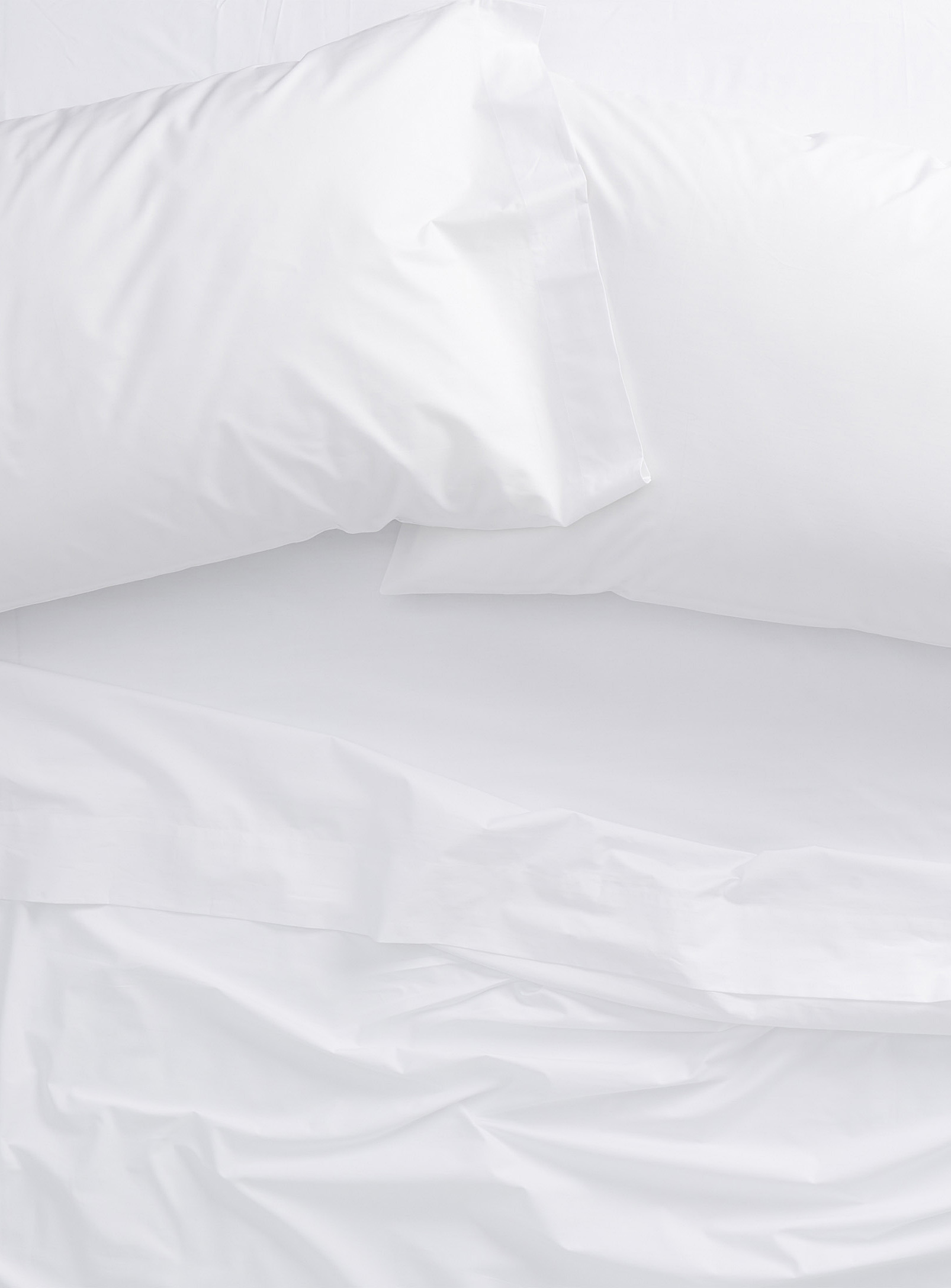 Luxurious Percale Bed Sheets & Pillowcases – White
These are the sheets and pillowcases we purchased for our king-size bed.
I bought one flat sheet, one fitted sheet and one set of the king-size pillowcases.
The pillowcases come in a set of two for both the standard and king sizes.
Right now they only have fitted sheets and pillowcases, their flat sheets are currently sold out.
100% cotton percale.
.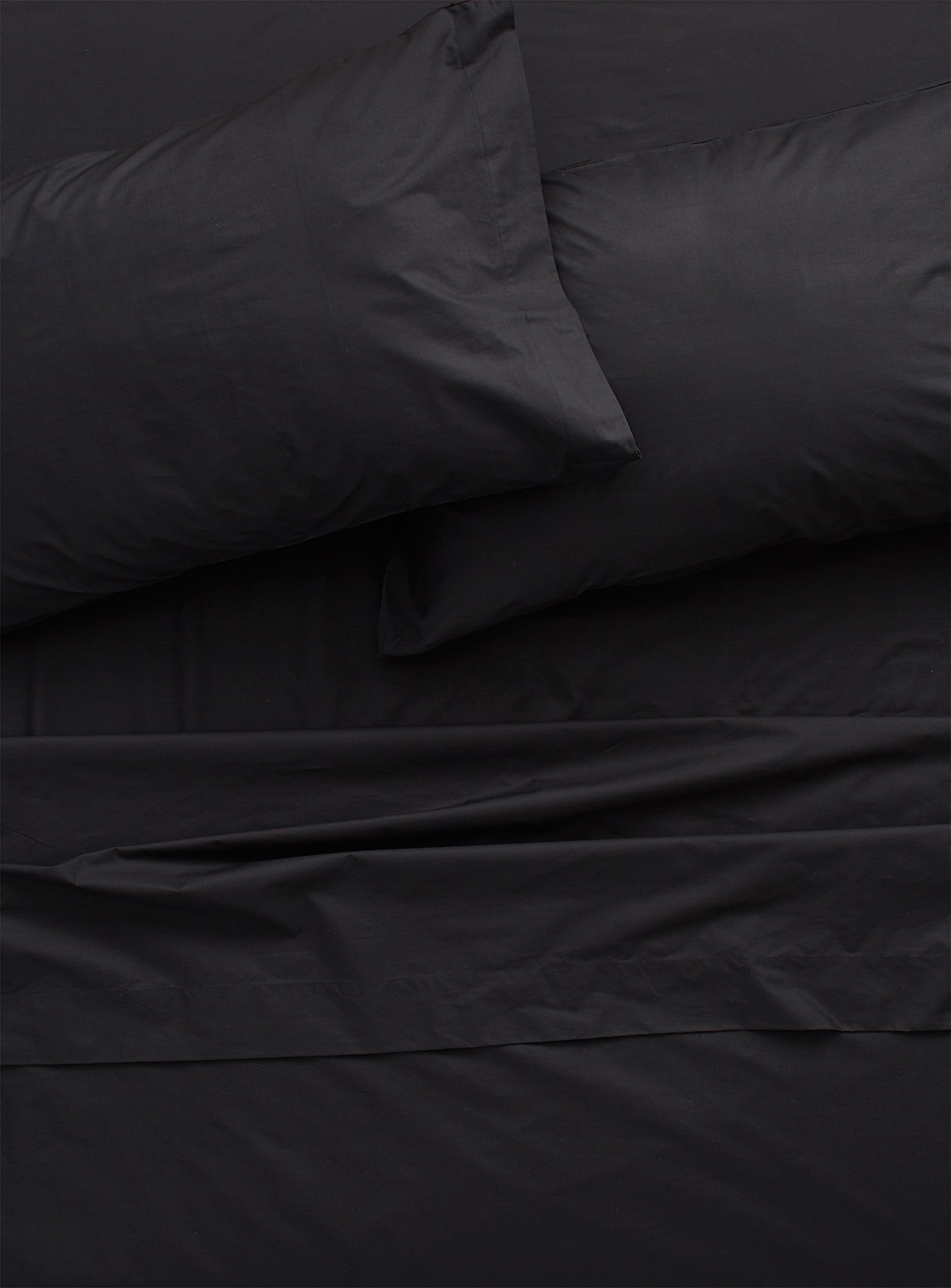 Luxurious Percale Bed Sheets & Pillowcases – Black
While I didn't purchase the black, these are the same as the white ones I did purchase and I plan on grabbing a set of these as well.
They currently have both the fitted and flat sheet in king-size.
For queen-size, they only have fitted sheets.
They also have the 2-pack pillowcases for both standard and king sizes.
100% cotton percale.
.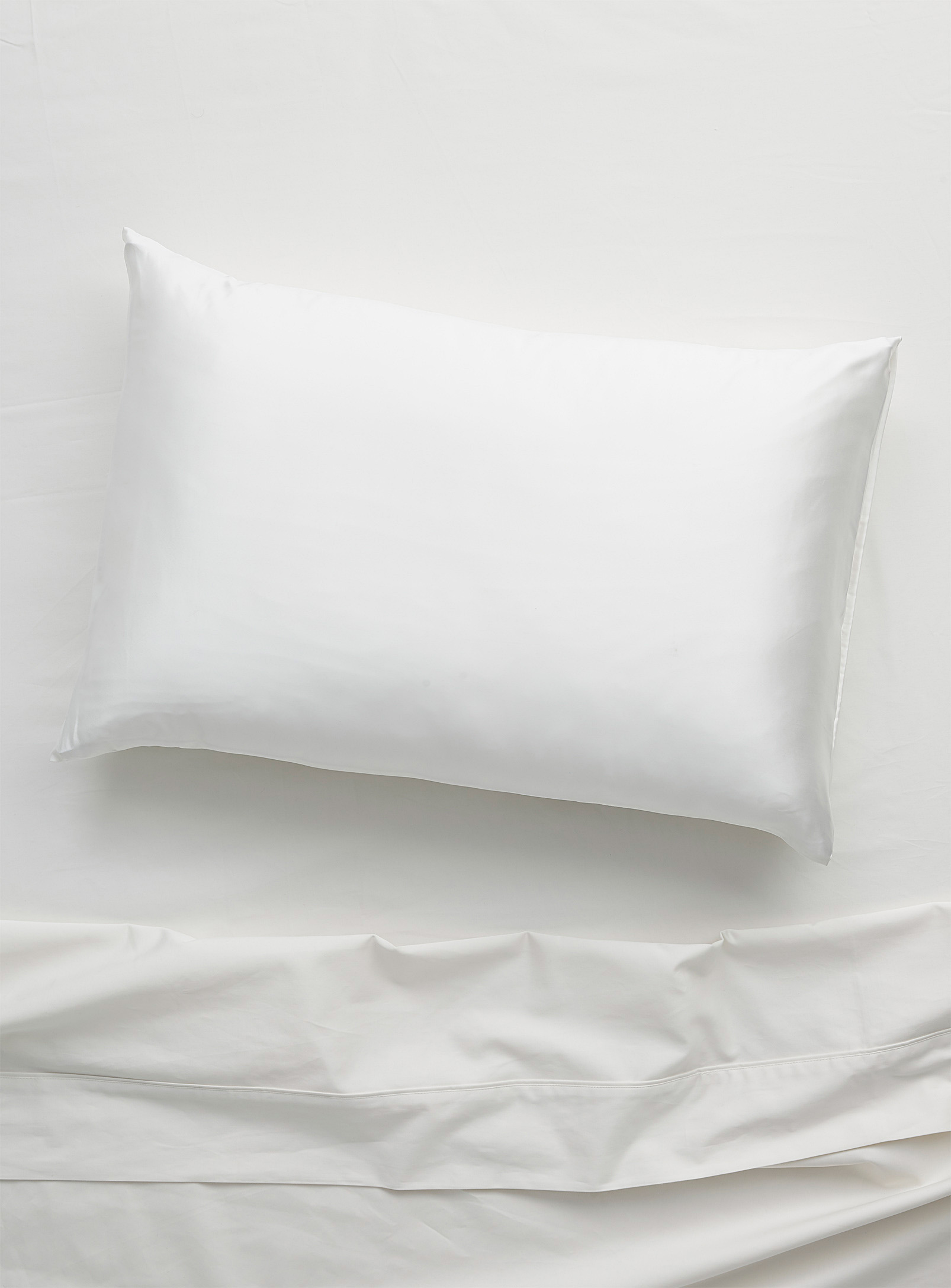 Deluxe Silky Pillowcase
I've been on the hunt for 100% silk pillowcases and bought two of these standard size deluxe silky pillowcases.
They are only $60 which is cheaper than other retailers I have looked at.
I've heard they can improve skin and hair hydration, prevent fine lines and wrinkles, and result in smoother, frizz-free hair every morning.
They currently have it in white and blue.
.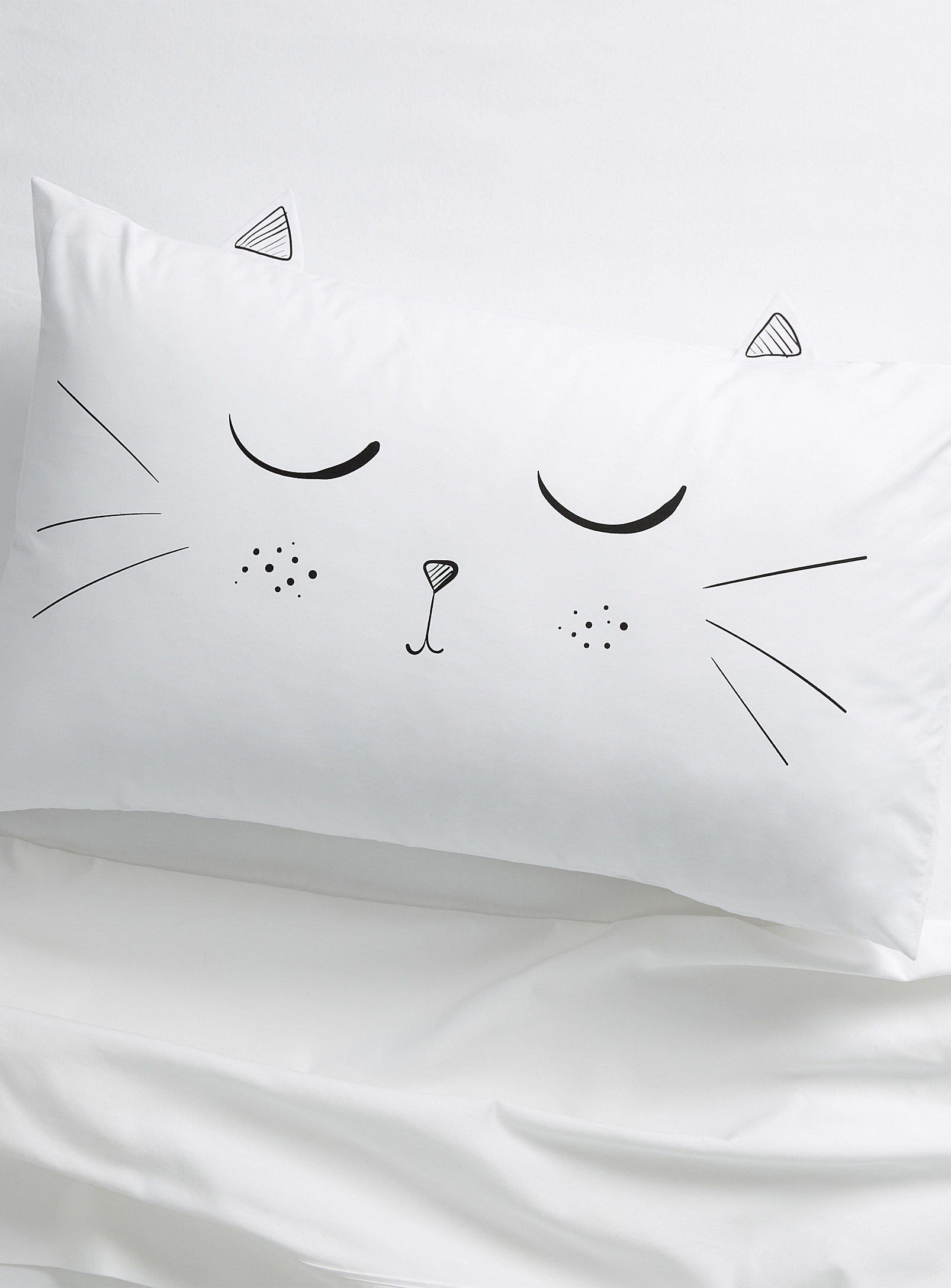 Kitty Cat Pillowcase
I could not resist this adorable pillowcase for Bella.
It was only $14 and she loves it!
.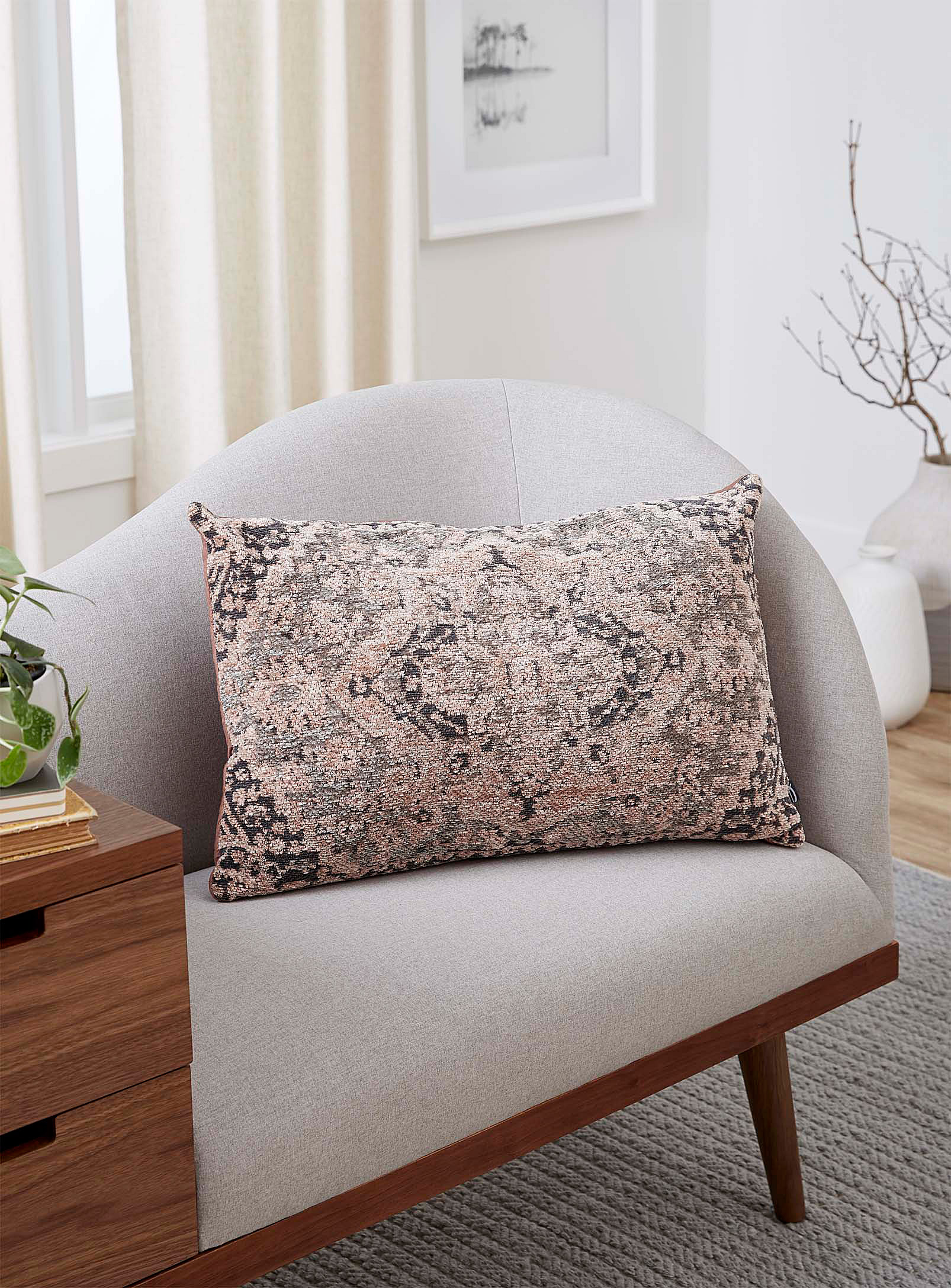 Chenille Medallion Cushion
I am slowly redecorating our bedroom and along with new bedding, we need some new throw pillows.
As I was scrolling through their cushions this one jumped out at me.
I love the design and colours in it and will now pull these colours when picking out other throw pillows and decor for our bedroom.
It comes with the removable cover and cushion insert for $30.
.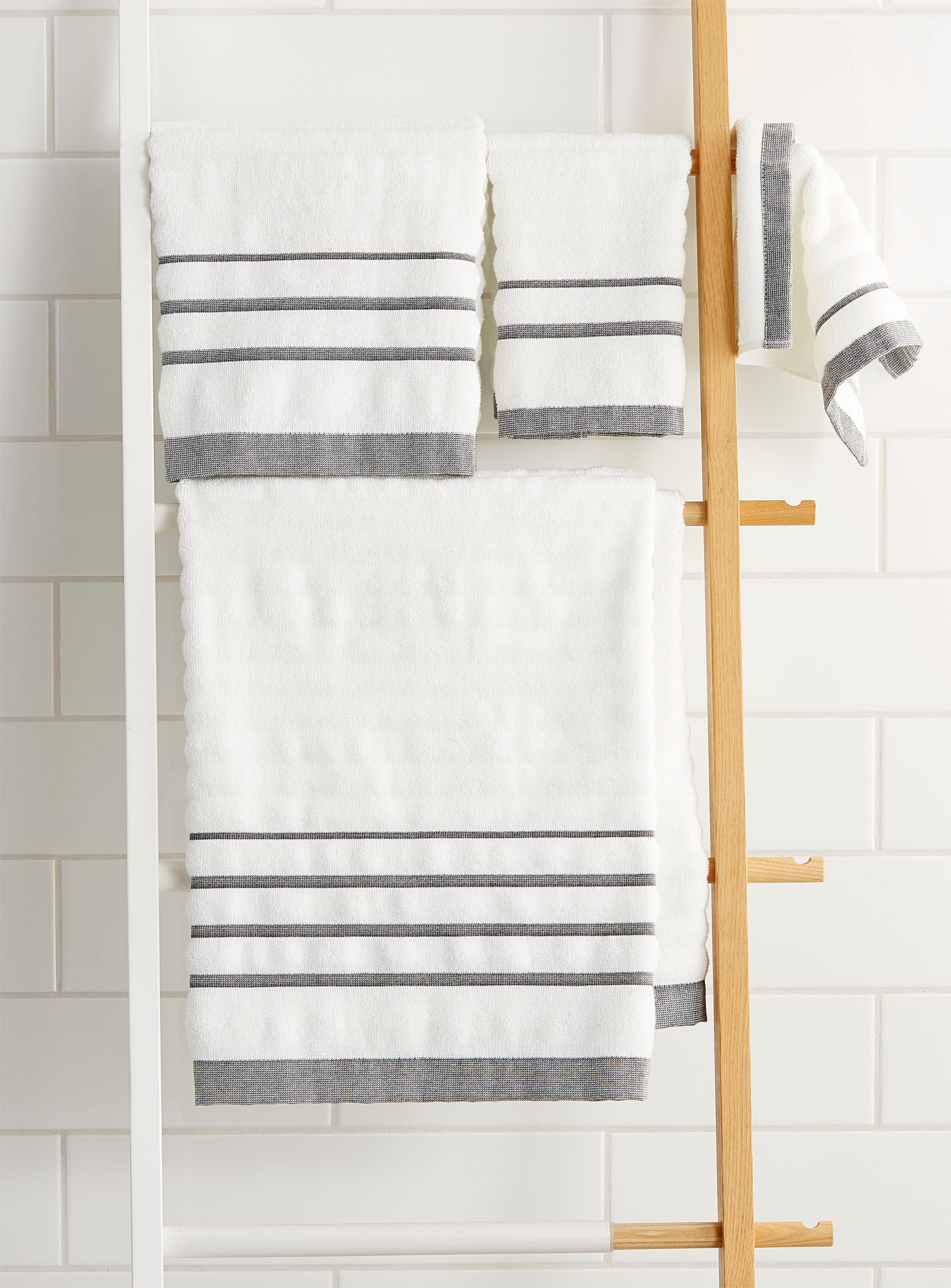 Dynamic Stripe Towels
When we moved into our current home I bought white towels sets for the main floor powder room and the kid's bathroom.
I neglected to buy a set for our master bathroom as no one but us uses it and I wanted something other than plain white.
These towels are so pretty and I now have two more sets in my cart for the other two bathrooms.
The bath towels are on sale for $12.99 each and hand towels are on sale for $8.99 each.
I didn't buy face towels or guest towels as I just needed two bath towels and one hand towel to hang on our towel rack.
.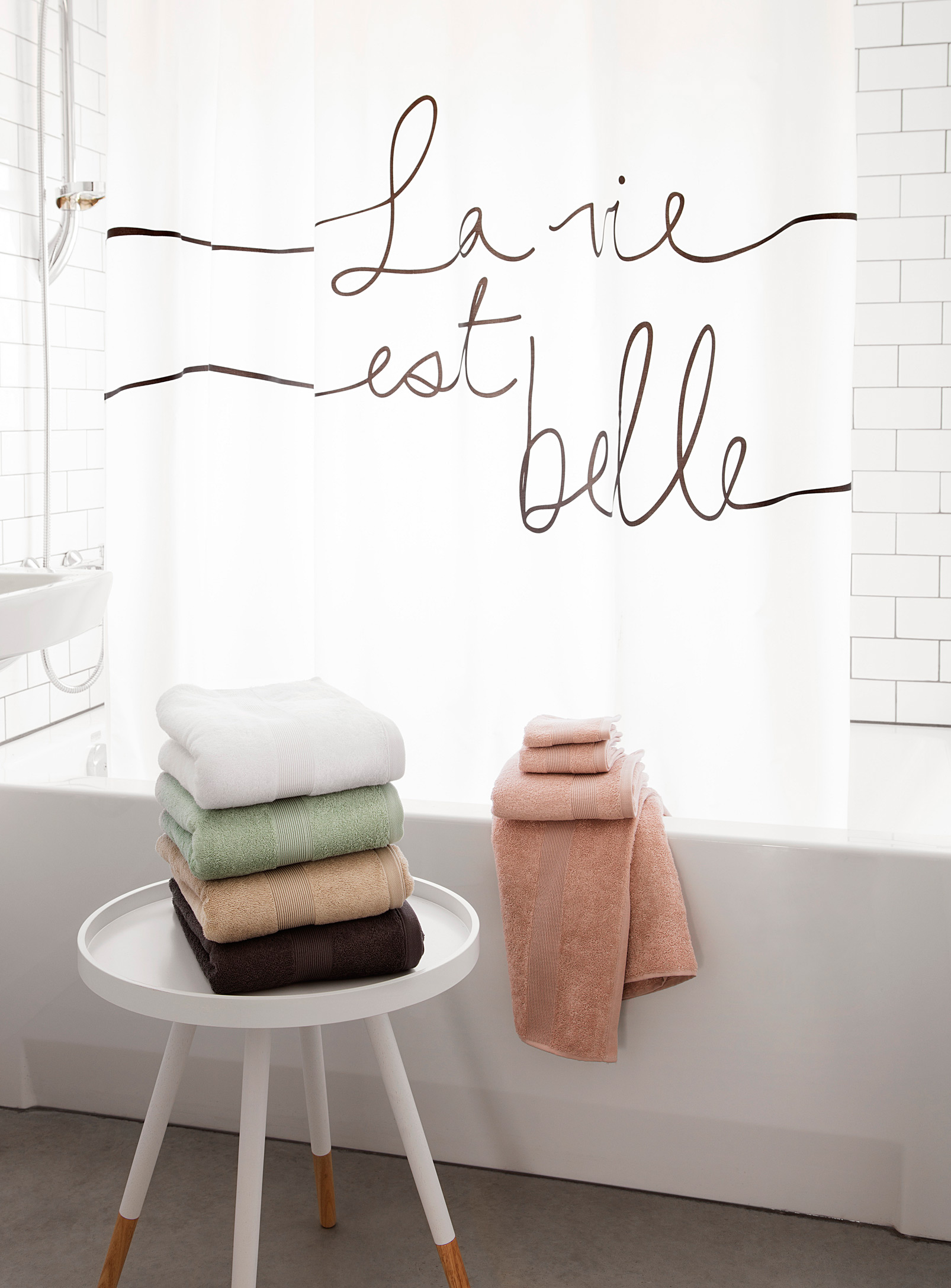 La Vie Est Belle Shower Curtain
I wanted a new shower curtain for our master bathroom to brighten up the room.
This fabric shower curtain is on sale for $14.99 and looks great in our bathroom with our new towels.
.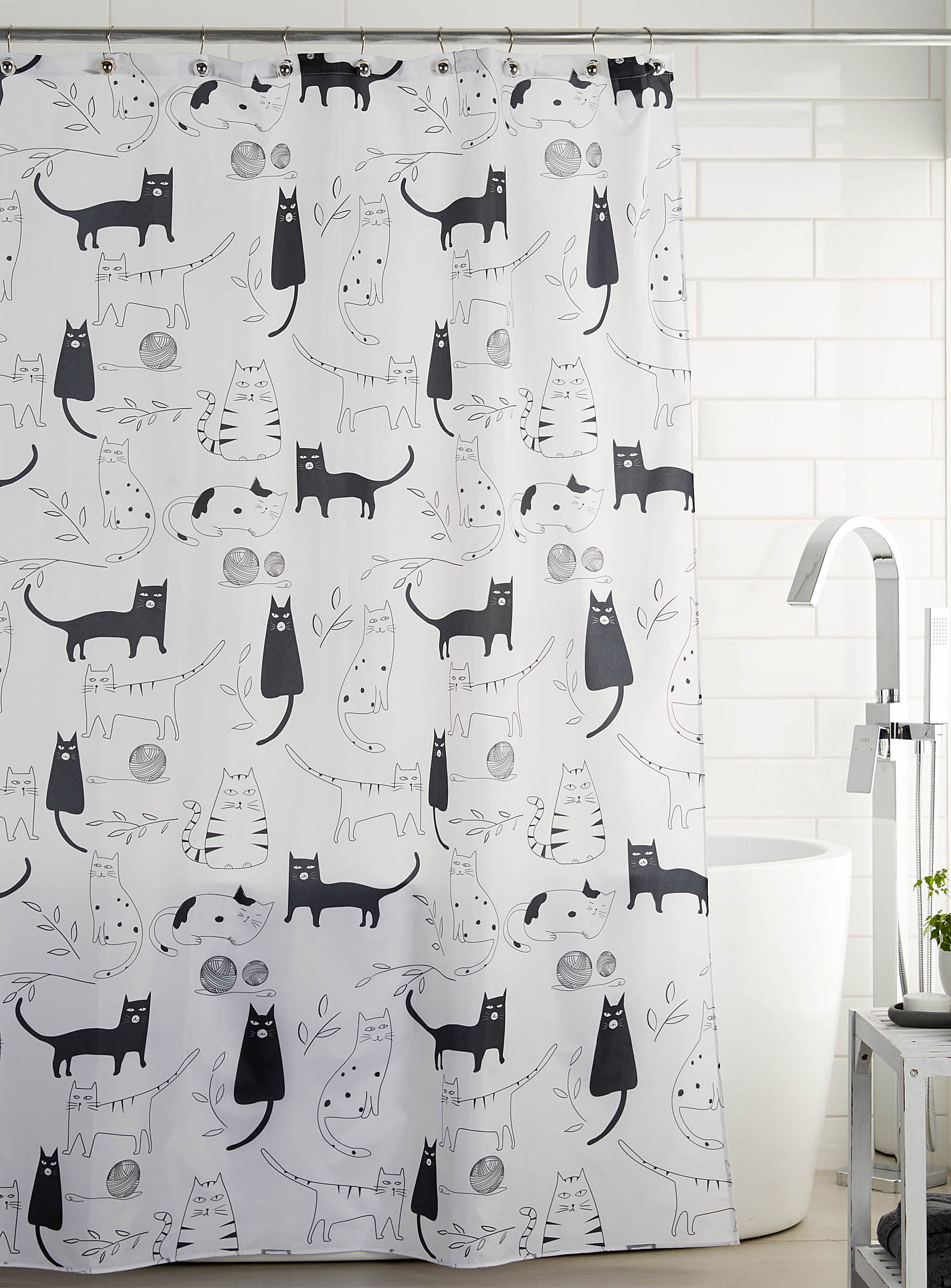 Cats Shower Curtain
I couldn't resist this fabric shower curtain for the kid's bathroom.
It is also on sale for $14.99 and will look great with the dynamic striped towels I bought for our master bathroom and am now buying for our other bathrooms!
.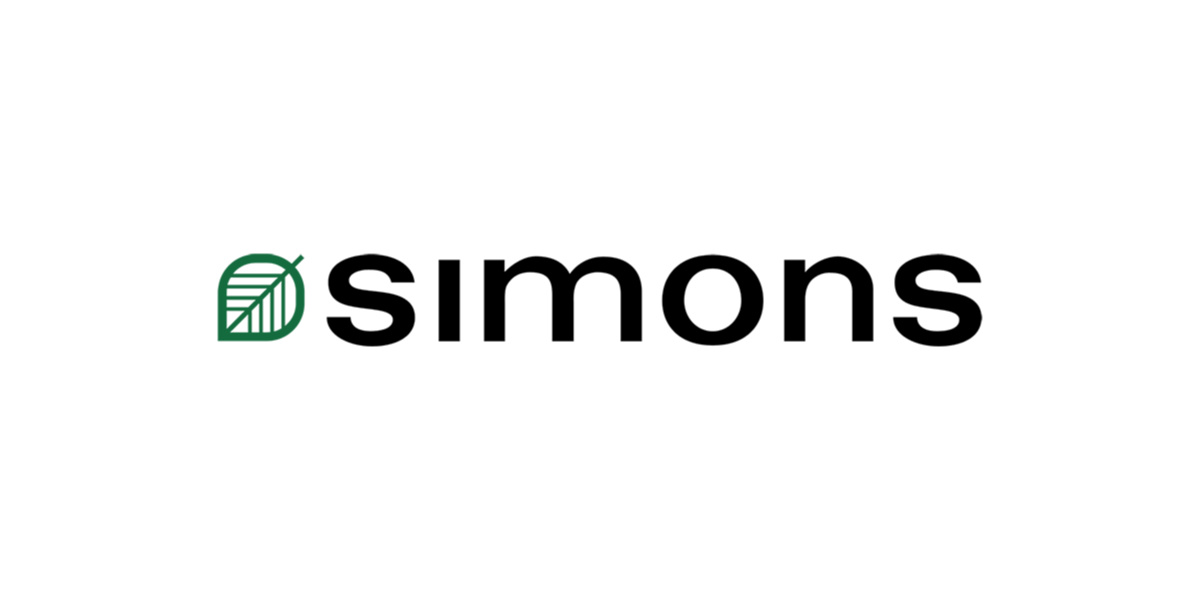 Simons – La Maison Simons has so much amazing home decor, towels, bedding and more.
If you are looking to get great quality for your money you definitely need to go browse their site!
.
This post is not sponsored by Simons – La Maison Simons, I purchased all of these items with my own money.
I am however an affiliate and do earn a small commission (2-4%) from any purchases made through my links in this post.
Purchasing through my links does not cost you anything, your price does not increase.
Commissions made from my affiliate links help offset the cost of running the blog so I can continue to bring you great free content.