Today I am sharing my Easter Gift Guide for Kids.
Easter 2020 is going to be a lot different for many kids around the world.
This year we will not likely be able to host family and friends, go to our local community egg hunts or venture out further than our own yard.
However, that doesn't mean we can't celebrate and make it the most memorable Easter ever!
Of course, shopping for Easter is also going to be a lot different this year.
There will be no trips to the mall or to the chocolate store, those are all now closed here in Ontario due to COVID19.
While there are some grocery stores that also sell clothing, toys and chocolate, we are being asked to only go out when we absolutely need essentials – food, so please consider shopping online this year for your Easter needs.
By staying home and shopping online for Easter vs going out, you are helping to flatten the curve so we can hopefully get back to our normal lives sooner than later!
Easter Gift Guide For Kids
Check out a few of my Easter gift ideas for kids below.
I've also included a link to my full Easter Gift Ideas section on my Amazon Influencer page at the end of the list!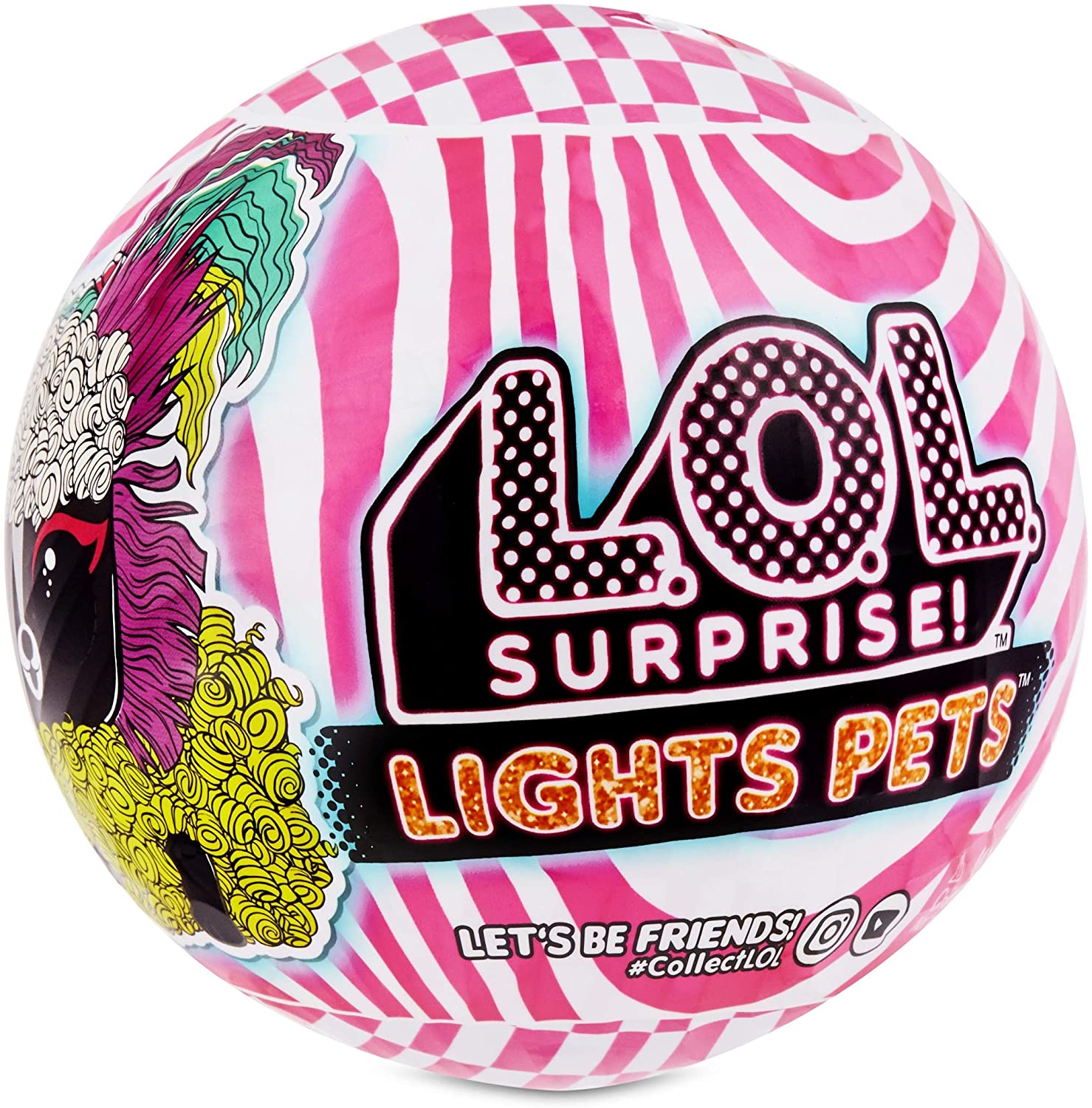 1. L.O.L Surprise! Lights Pets
Unbox 9 surprises, including an adorable L.O.L. Surprise! Lights Pet covered in extra-long fur.
L.O.L. Surprise! Lights Pets now have REAL hair!
Remove the fur piece by piece to reveal what pet is underneath.
But not all the fur will come off because each pet now has a real hair in fierce hairstyles.
Will you find a pet with rainbow pigtails or maybe an ultra-cool mohawk?
Shine the included blacklight on your pet to reveal a black light surprise.
You can also reapply the extra-long fur pieces to your pet to create your own styles.
Each L.O.L. Surprise! Lights Pet includes 9 surprises:
L.O.L. Surprise! Lights Pet with REAL Hair
Secret Message
Hair Barrettes
Blacklight
Bottle
Hair Brush
Accessory
Shoes
Extra-Long Fur to Unbox
There are 12 new pets to collect.
.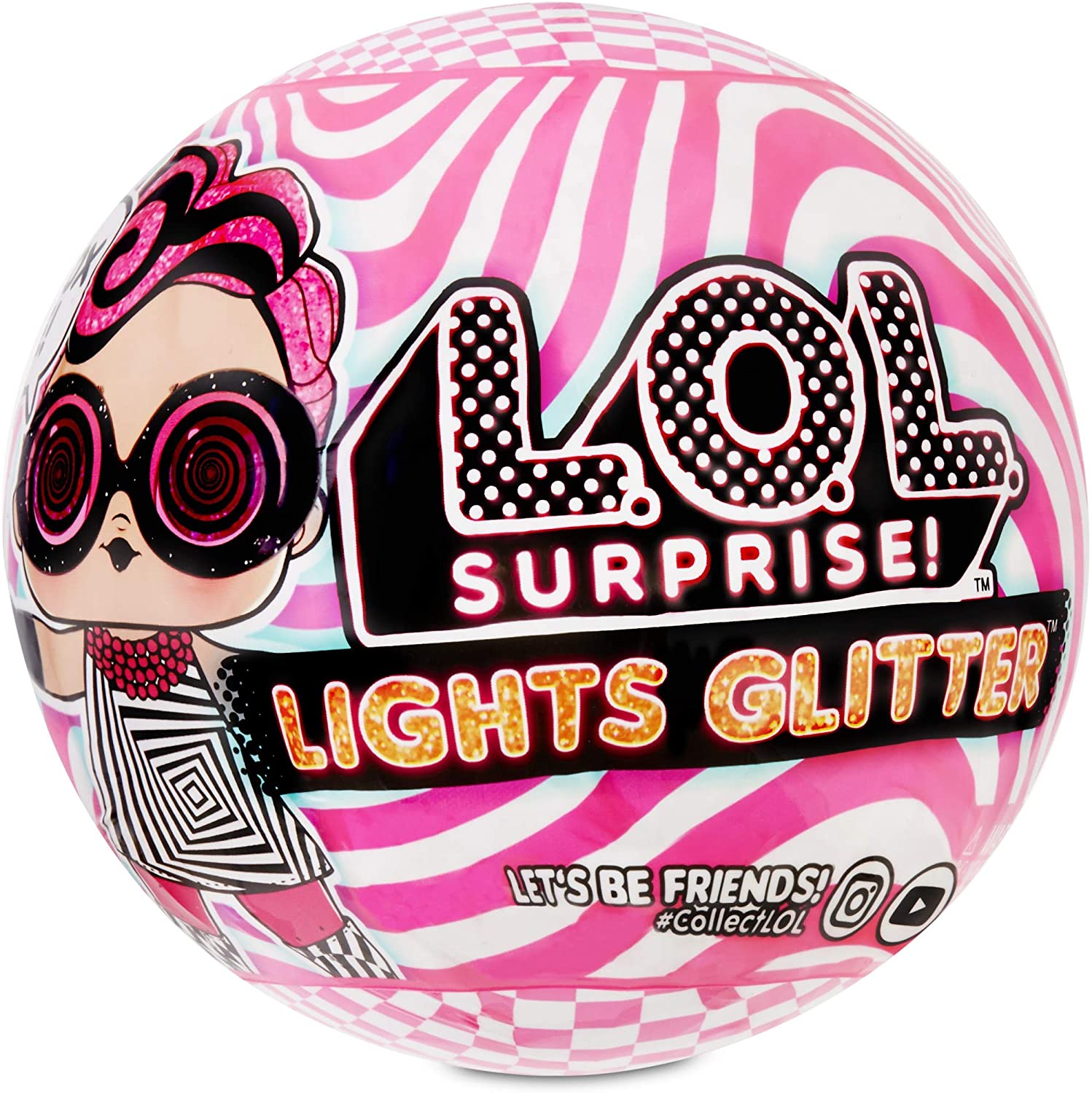 2. L.O.L Surprise! Lights Glitter
Unbox 8 surprises including all-new blacklight surprises with L.O.L. Surprise! Lights Glitter.
Unwrap each layer for hints at which sparkly doll you're going to get.
Each doll is a totally new character with stunning glitter details.
Shine the included blacklight on your doll to reveal blacklight surprises!
Bathe or feed your doll for a water surprise, like spitting and colour change.
Each L.O.L. Surprise! Lights Glitter doll includes 8 surprises:
L.O.L. Surprise! Lights Glitter doll.
Secret Message
Bottle
Blacklight
Fashion Accessories
Outfit
Shoes
There are 12 new sparkly characters with fabulous glitter details. Collect them all!
.

3. Rainbow Surprise Makeup Surprise
Unbox 10+ surprises and create DIY slime with makeup with Rainbow Surprise Makeup Surprise.
Includes DIY slime powder to create white slime as well as 1 cute, collectable eyeshadow and 1 lip gloss.
Make slime, then mix in eyeshadow and lip gloss to customize your slime!
Also includes scented pearls filled with colourful glitter and surprise scent.
You choose how many pearls to mix into slime to transform your slime again.
Use makeup on you and your slime!
Comes in a stylish lipstick package.
Use the top of the lipstick package as your mixing bowl, then store slime inside, because lipstick top also doubles as slime storage.
Collect 15+ adorable eyeshadow characters and fabulous DIY slimes.
Also includes a spoon, measuring cup and collector's sheet!
.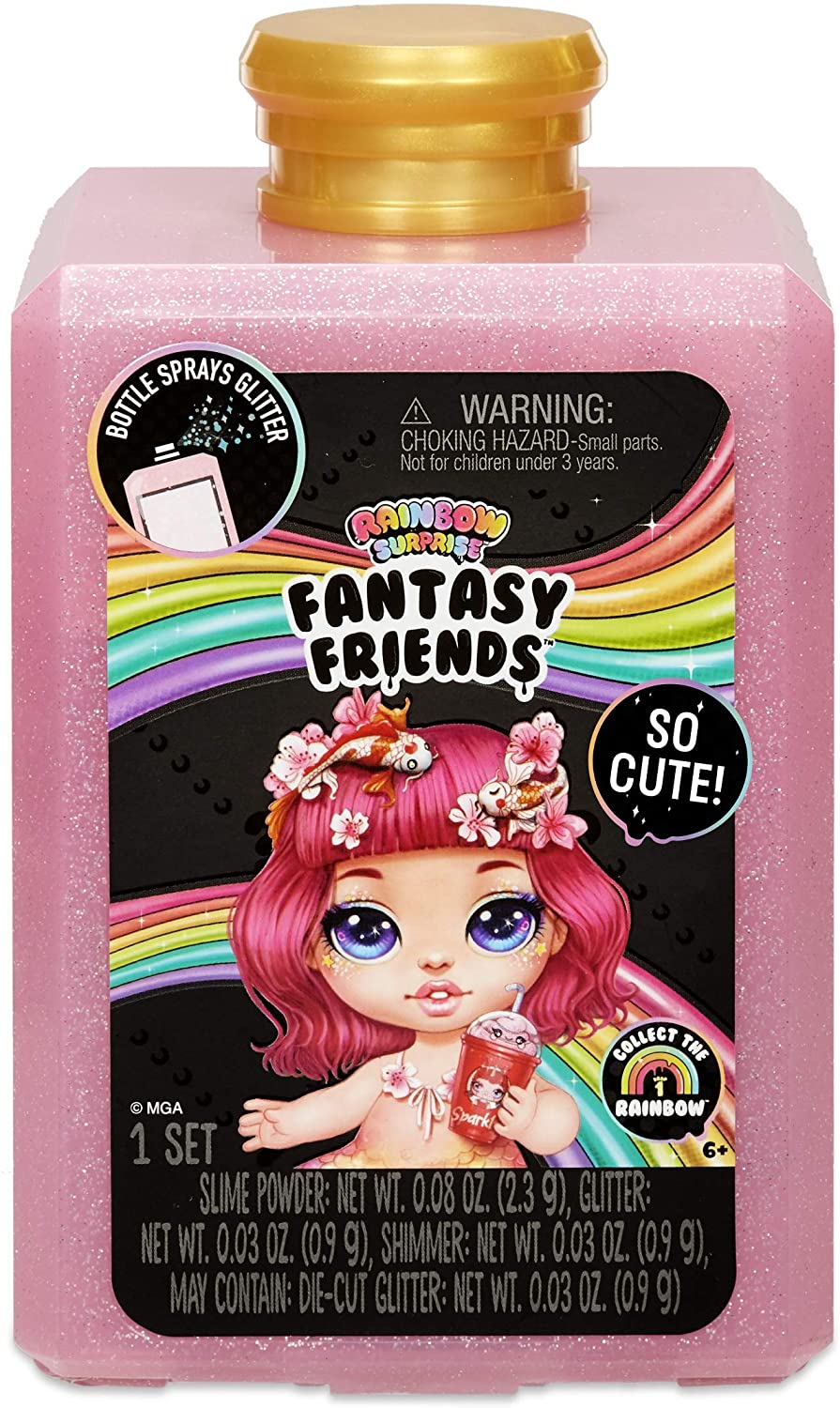 4. Rainbow Surprise Fantasy Friends
Make DIY slime fashions with Rainbow Surprise by Poopsie.
Unbox 20+ surprises including a gorgeous 14-inch doll with beautiful, brushable hair.
Will you get Rainbow Dream or Pixie Rose?
Unroll the package for the longest unboxing experience ever.
Inside, find DIY slime powders and fabulous fashions with clear details, ready for a rainbow slime surprise!
Make DIY slime and add it to your doll's transparent fashions to totally transform her look!
.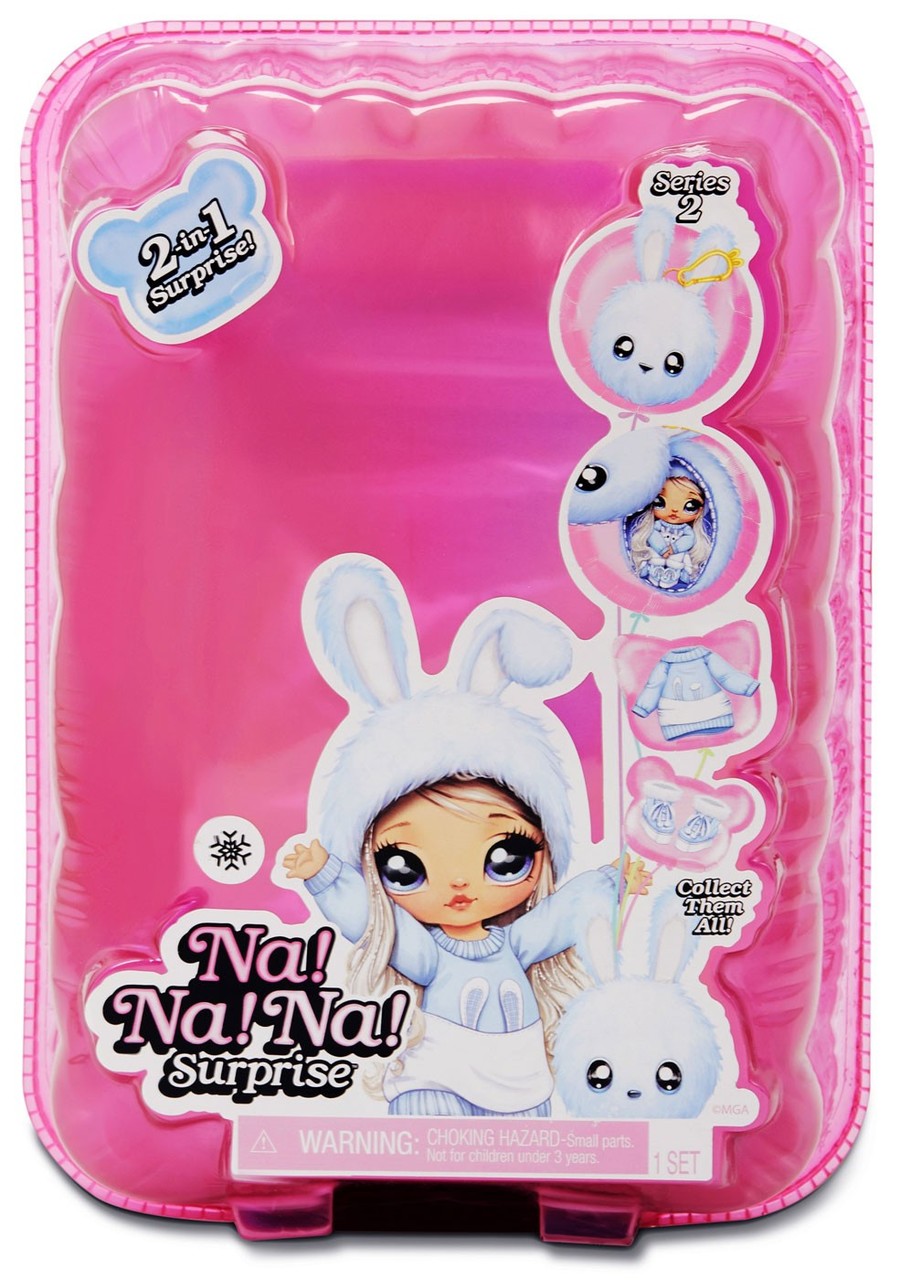 5. Na! Na! Na! Surprise
Pop into a totally new unboxing experience and 2-in-1 surprise with Na! Na! Na! Surprise.
Open the package to find a real balloon.
Use the included paper straw to inflate the balloon, then POP for an incredible confetti surprise.
Unbox the balloon to find surprises – an adorable, animal-themed plush pom and surprise fashions and shoes.
Then, unzip the pom to unbox a beautiful, soft posable fashion doll with unique, printed details and gorgeous hair.
Each doll has an animal-inspired personality and style that matches back to her pom.
Dress Na! Na! Na! Surprise fashion doll in her fabulous outfit and shoes.
Her adorable shoes even have a surprise scent!
She also includes a tag with her name, birthday and a little about her.
The plush pom includes a cute, animal-shaped clip that you can use to attach it to a backpack or purse for added style.
Series 1 includes 6 adorable soft fashion dolls and plush poms to collect.
.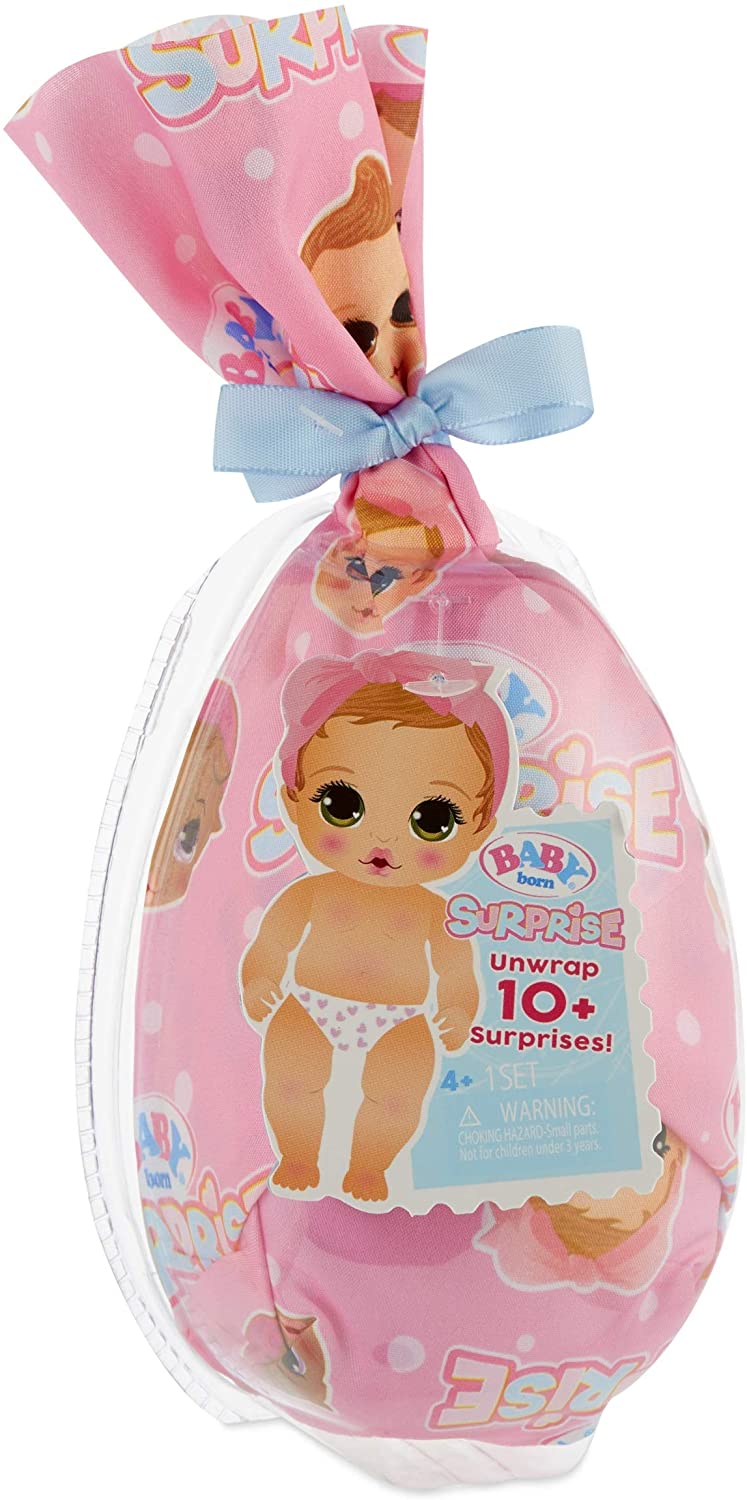 6. Baby Born Surprise
Unwrap Baby Born Surprise, the cute little bundle of joy!
Each baby is bundled up in an adorable snuggly swaddle, sewn in a surprise design theme such as a pink flower or an adorable Unicorn.
Use water to wake the baby up and reveal her eye colour.
Unwrap the swaddle to uncover the baby's unique hairstyle, and the baby's bottle colour tells if it's a boy or a girl.
Feed baby water and they pee to reveal the colour change diaper pattern.
Baby's arms and legs move, so they can sit up or lay down.
There are so many adorable babies, cute swaddles, and colour change diapers to collect!
Includes a collector's guide with surprise games to help find baby's name, birthday, and favourite food.
Also, includes a Birth Certificate to fill out.
.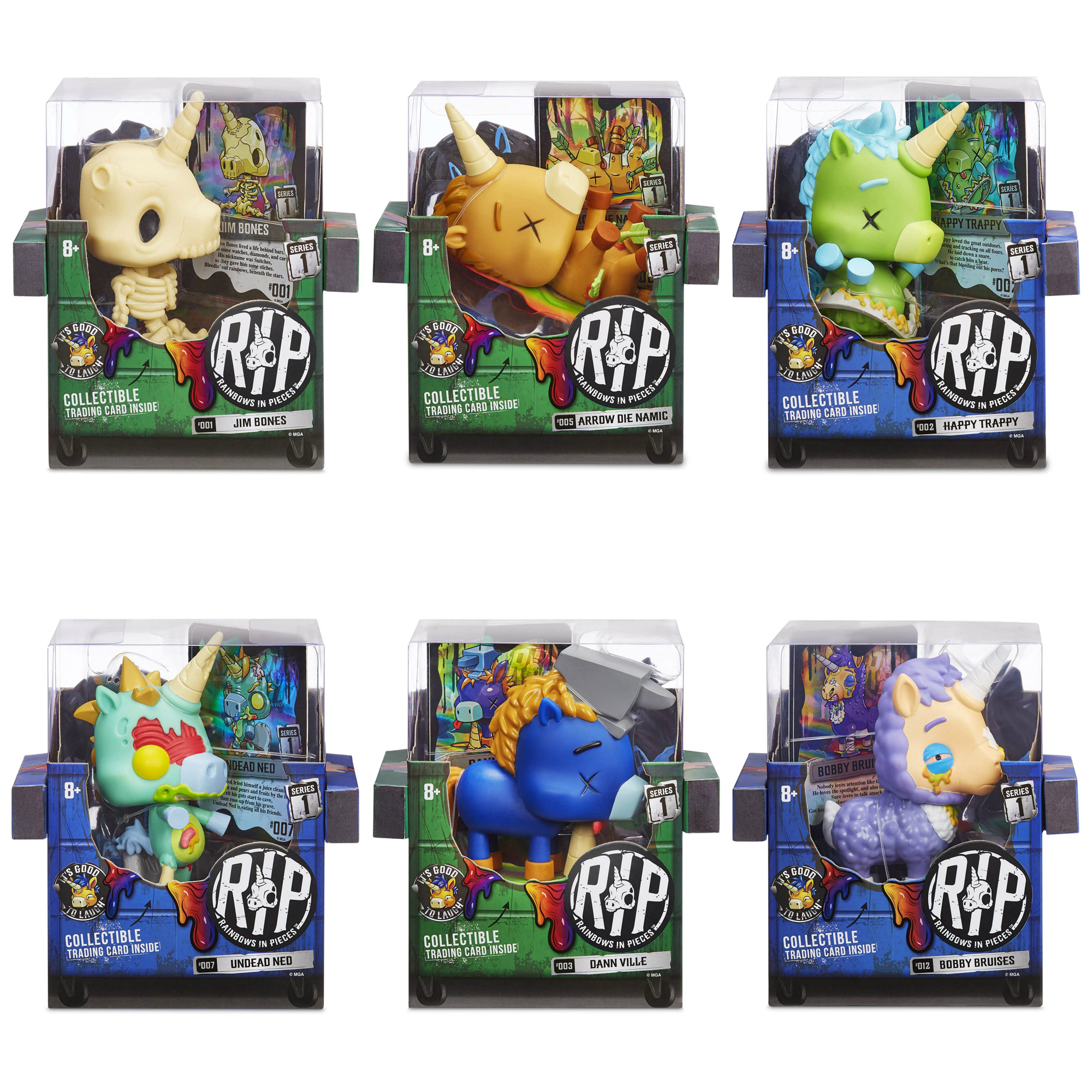 7. R.I.P Rainbows In Pieces
They're rainbows in pieces, your sick UNI friends!
R.I.P. Rainbows in pieces unicorns are hilarious, edgy, gnarly, messed up collectable vinyl unicorns that had something go wrong.
Every R.I.P Unicorn character comes with a holographic trading card with a unique limerick that tells you how they met (or escaped) their demise, a collectors' guide, detachable rainbow stand, and dumpster box.
There are 12 gnarly, messed up R.I.P Unicorn characters to collect!
.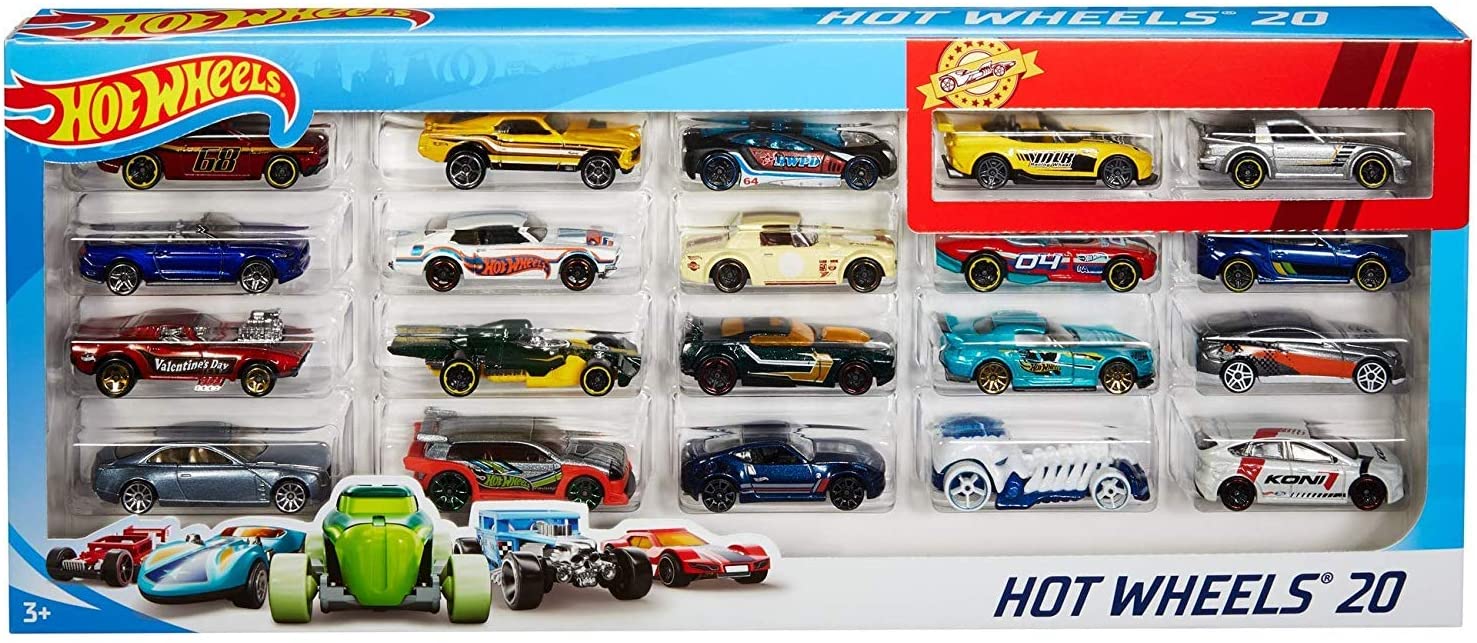 8. Hot Wheels 20 Car Pack
This pack is trunkloads of fun with 20 Hot Wheels vehicles included.
Kids love them to play with their track sets or to enjoy push around play.
These cars feature classic decos and hot designs.
Open window packaging displays the entire set so you can see the variety of cars you're getting.
With 20 cars, it's 20 times the fun!
.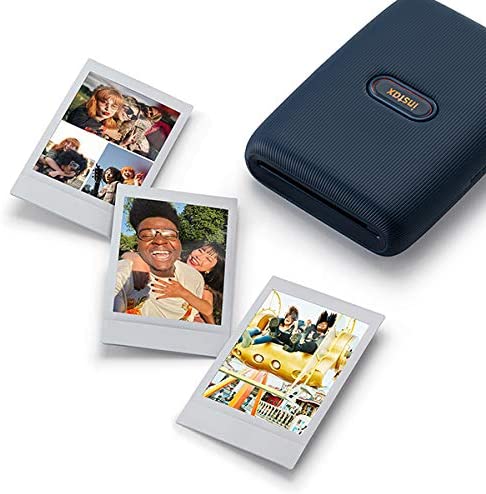 9. Fuji Instax Mini Link
A great gift idea for the older kids!
The new Fuji Instax Mini Link smartphone printer is a successor to the Instax share sp-2 smartphone printer.
Its User-Friendly app experience (download of the free app is required) allows people to easily customize their photos with close to 30 fun and colourful frames, create collage and split prints and print photos from their videos.
Plus, the Fuji Instax Mini Link app has two modes – print mode and fun mode.
With fun mode, users would be able to connect up to 5 smartphones to the Instax mini link and print a photo collage with party print or have fun discovering their compatibility with others using the compatibility test.
The Fuji Instax Mini Link also has a motion sensor in which users can zoom in or zoom out to take a photo with the app by tilting the printer or reprint photos by turning the printer upside down and pressing the Instax button.
It is available in three colours:
Dusky Pink
Dark Denim
Ash White
.
For more Easter gift ideas and sweet treats, head over to my Amazon Influencer Page and check out the Easter Gift Ideas section!
Disclosure: Although we were sent product for consideration from some of the above-mentioned brands, the opinions and language are all my own, and in no way do they reflect the mentioned brands. Any product claim, statistic, quote or other representation about a product or service should be verified with the manufacturer, company, provider or party in question.