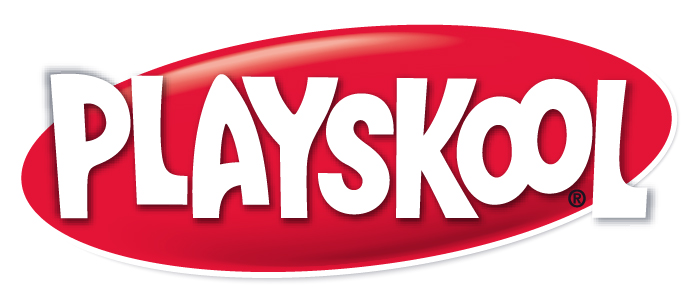 It had been a long time since I needed to worry about travelling with baby toys as my oldest two are now 13 and 10 years old. Before our third, Bella, was born I had forgotten all about trying to pack up gear and toys to tag along on our adventures to visit family and friends. A lot of the gear I would pack up for Bella was not very that easy to pack. Some days I felt like I was carrying around a house with us!
As she got older, the need for a bouncer or something for her to sit in faded, now she was more interested in playing with all of her toys. With that came the task of packing a million and one small toys as our larger toys were not very portable.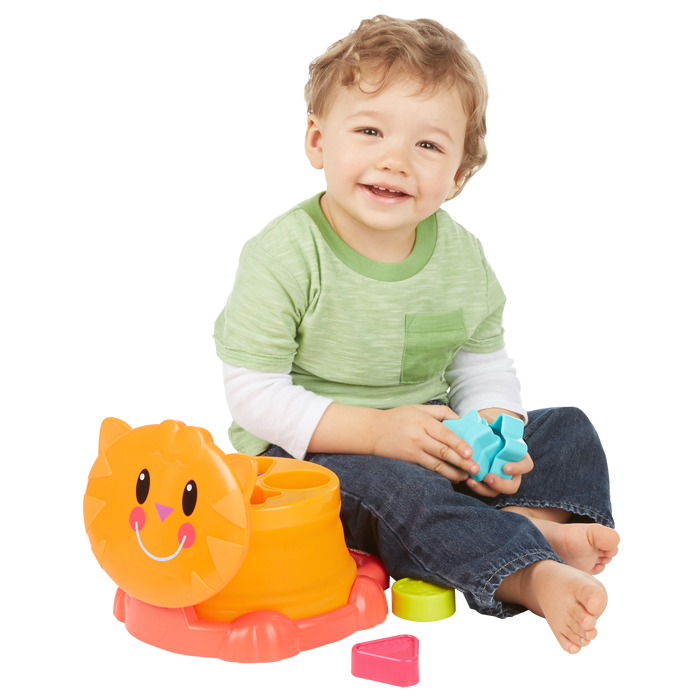 I was excited when I heard about the new line of toys by Playskool called Play-Stow-Go. This new line of toys is just amazing. The Playskool Play-Stow-Go line of toys are collapsible, making them super portable ands they easily compact enough to be get tucked away inside of your diaper bag, stroller. Aand a few of them collapse down small enough to fit inside a jacket pocket – how's that for portable?
Being able to collapse down bigger toys for Bella like the Playskool Pop-Up Shape Sorter or the Playskool Pop-Up Rollin' Ramp means that she doesn't have to always have 5 bags of things for a few hours visit with family.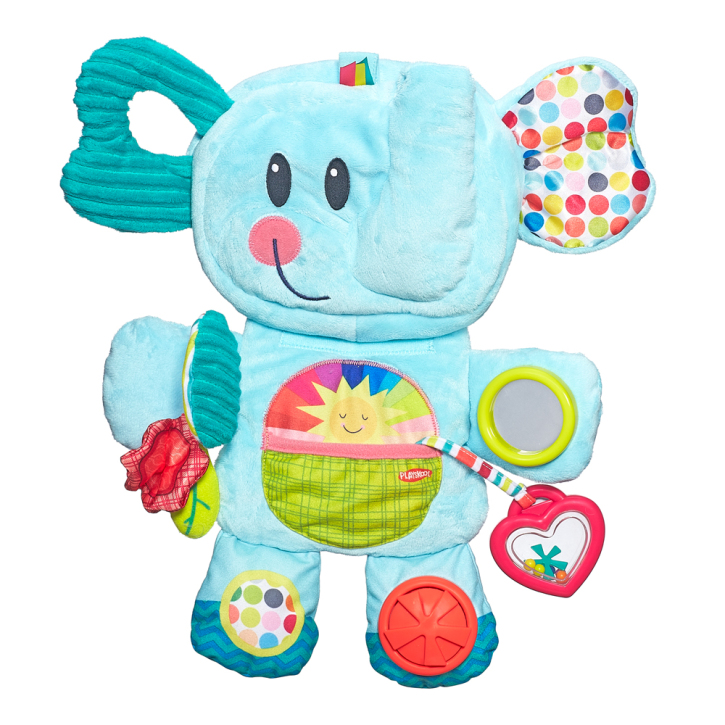 Playskool toys like the Pop-Up Shape Sorter are great for developing those fine motor skills and the Playskool Fold 'N Go Busy Elephant is great for sensory play for the little ones. Playtime can happen nearly anytime, anywhere with the ease and portability of the Playskool Play-Stow-Go toys.
Head over to the Playskool website to see all the awesome Play-Stow-Go toys and more.
These toys make the perfect gift for a baby shower, birthday, or Christmas which is less than 3 months away folks! The little ones will love the toys and the parents, well, we will all be thankful we are not lugging around bags of toys everywhere we go.
Disclosure: Although this post has been sponsored by Playskool, the opinions and language are all my own, and in no way do they reflect Playskool. Any product claim, statistic, quote or other representation about a product or service should be verified with the manufacturer, company, provider or party in question.