LOL Surprise Pets, Confetti Pop, & Pearl Surprise Oh My!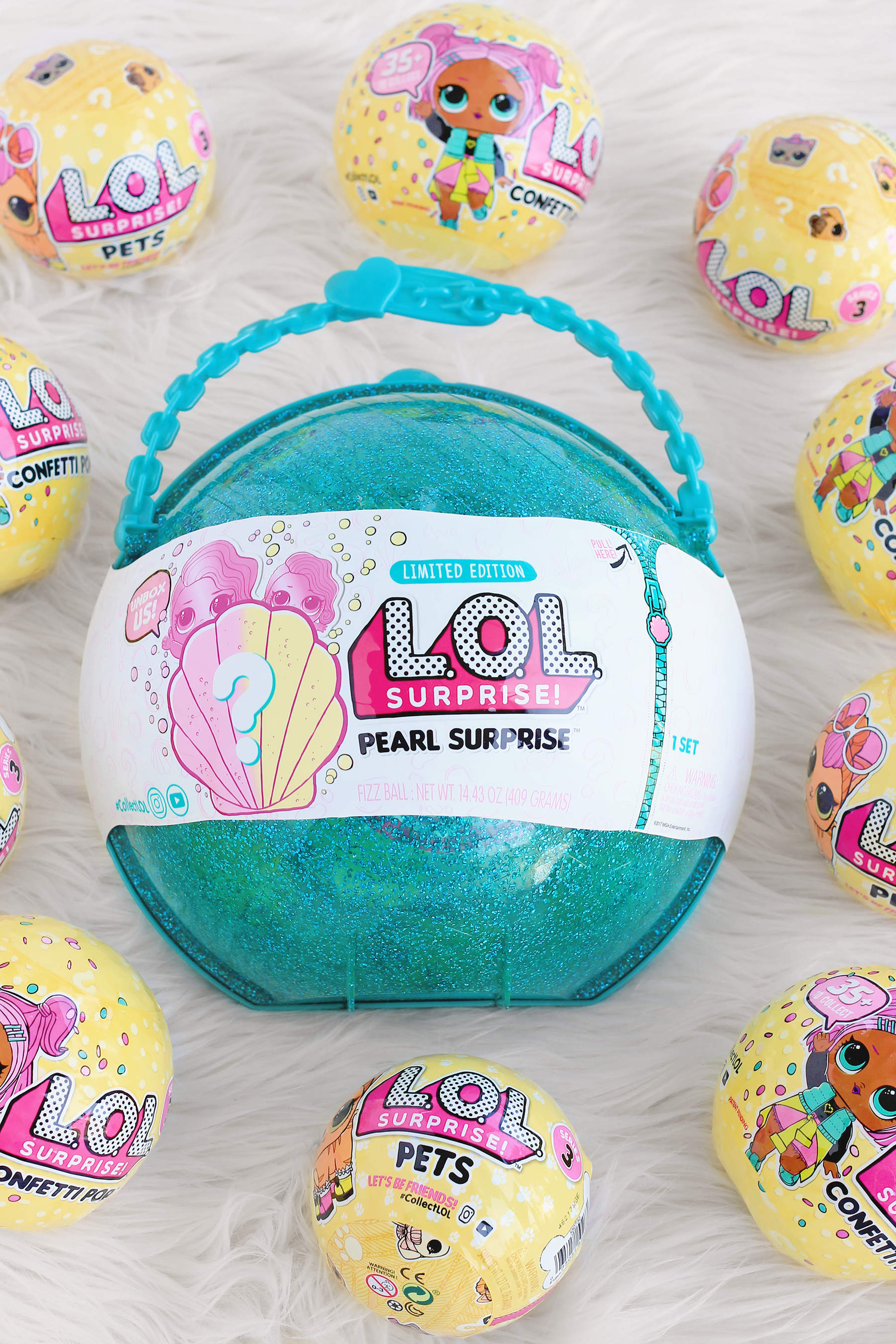 Today I am back with the final review and giveaway in the MGA Entertainment Spring/Summer Toy Box program!
If you missed the first two reviews, you can check them out here: Num Noms Snackables and Little Tikes Fun Zone.
LOL Surprise is one of Bella's favourite mystery toys. She absolutely loves opening each one to see what she will get to add to her collection!
This review post is very image heavy as we had three different LOL Surprise lines to check out.
Bella was sent LOL Surprise Pets, Confetti Pop, and the LOL Pearl Surprise.
So check out our review below, and don't forget to stick around til the end because there is an amazing giveaway for you too!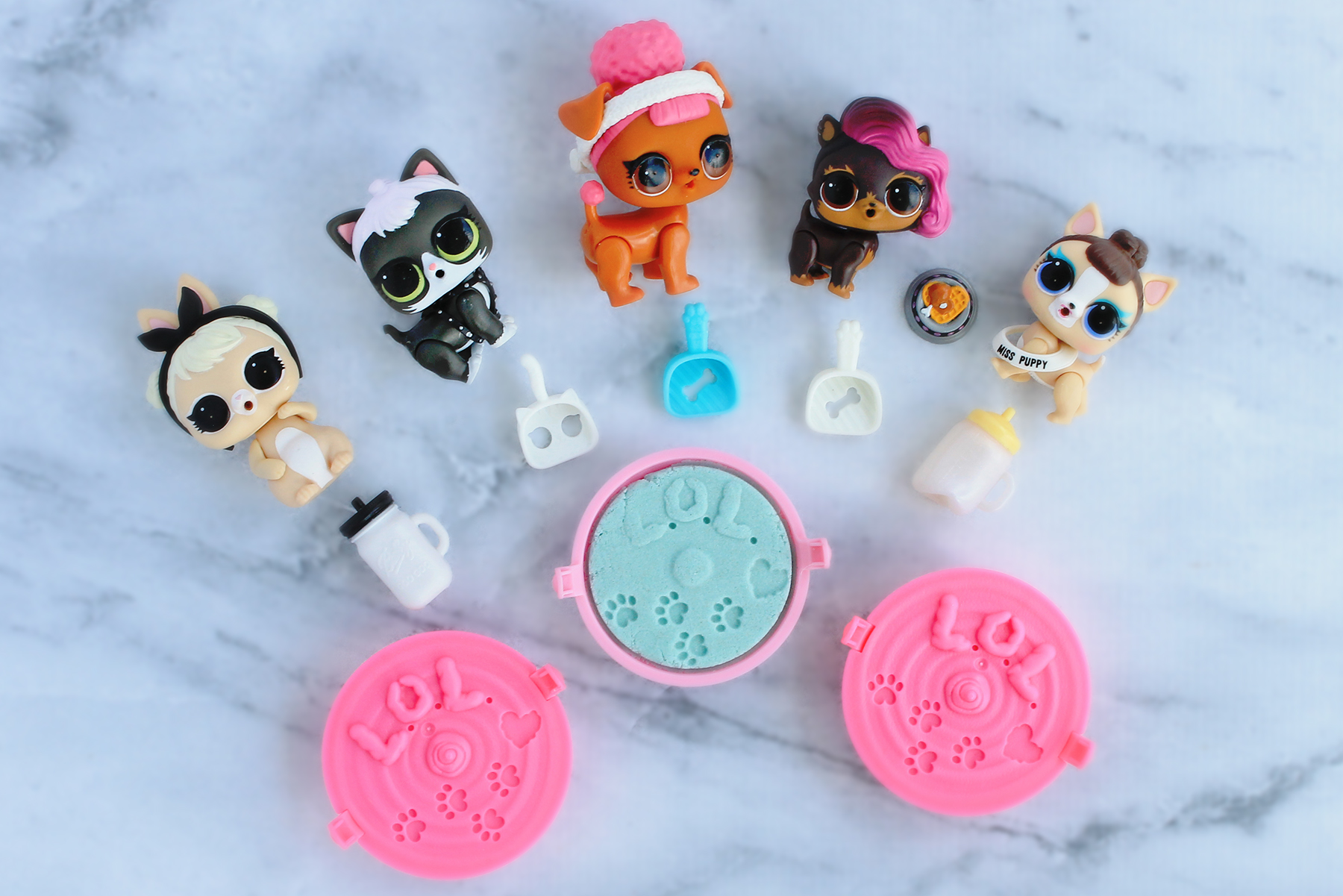 LOL Surprise Pets
L.O.L. Surprise Pets offers 7 layers of surprise!  Each layer unveils a hint of which L.O.L. Surprise Pet you're going to get.
And now there is a new way to unbox your accessories. LOL Surprise Pets come with a little box and you have to scoop the litter for prizes!
Each L.O.L Surprise Pets Includes:
Secret Message Sticker
Sticker Sheet
Water Bottle Charm
Shoes
Outfit
Accessory
LOL Surprise Pet with water surprise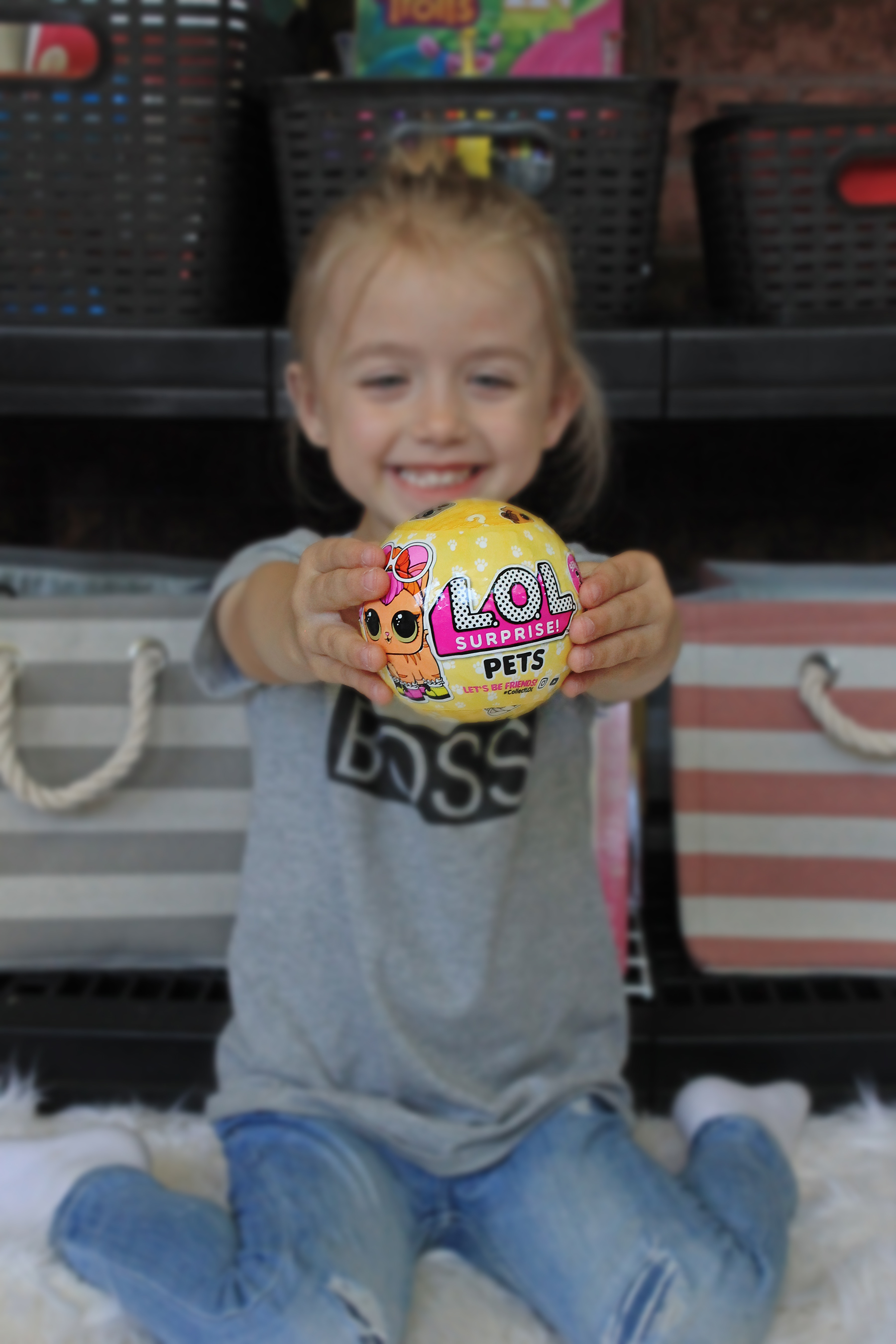 Her smile really speaks for itself!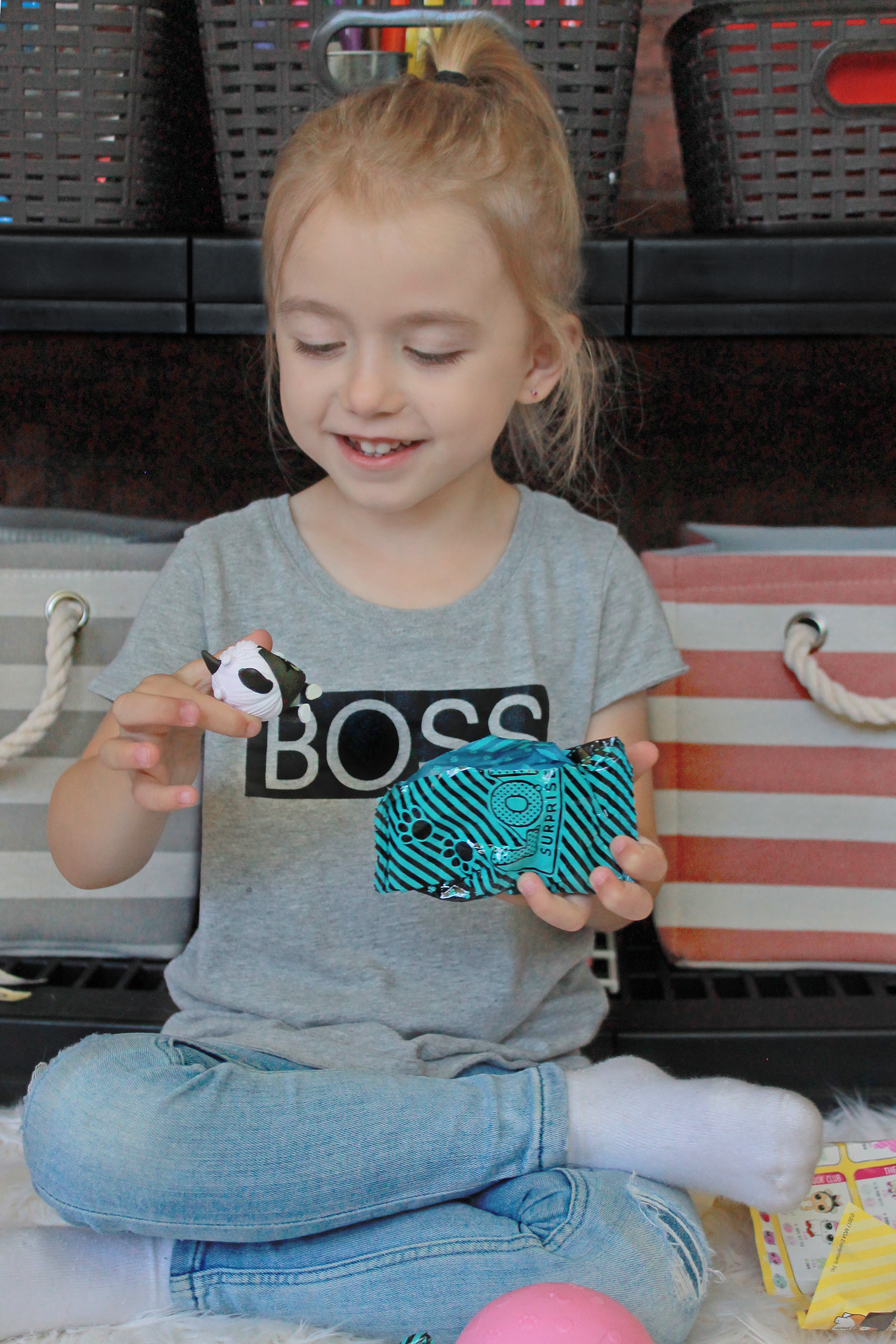 Her first LOL Surprise Pet was Fresh Feline from the Opposites Club.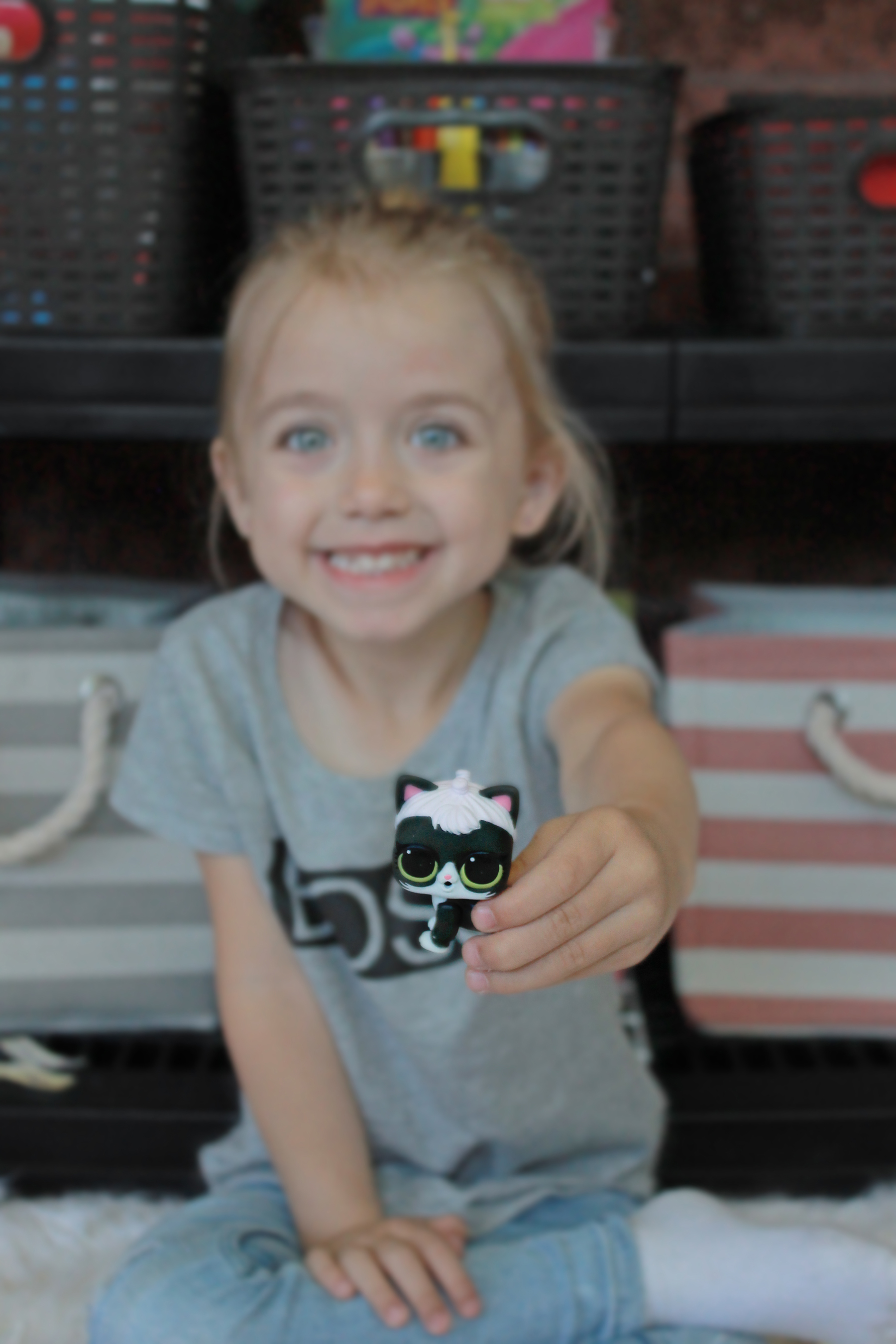 How adorable is this little kitty?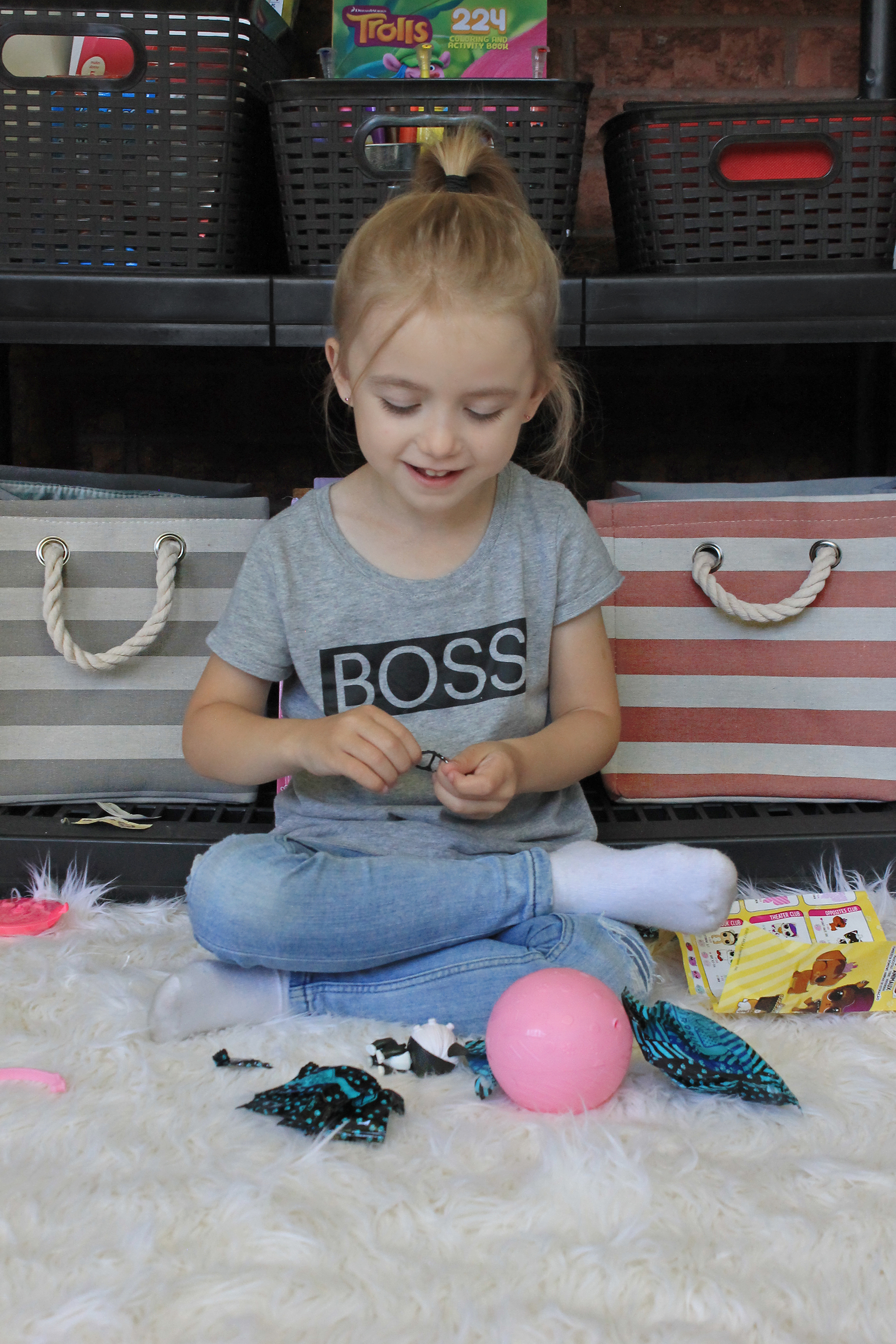 Ok … Fresh Feline comes with her own little harness – too cute!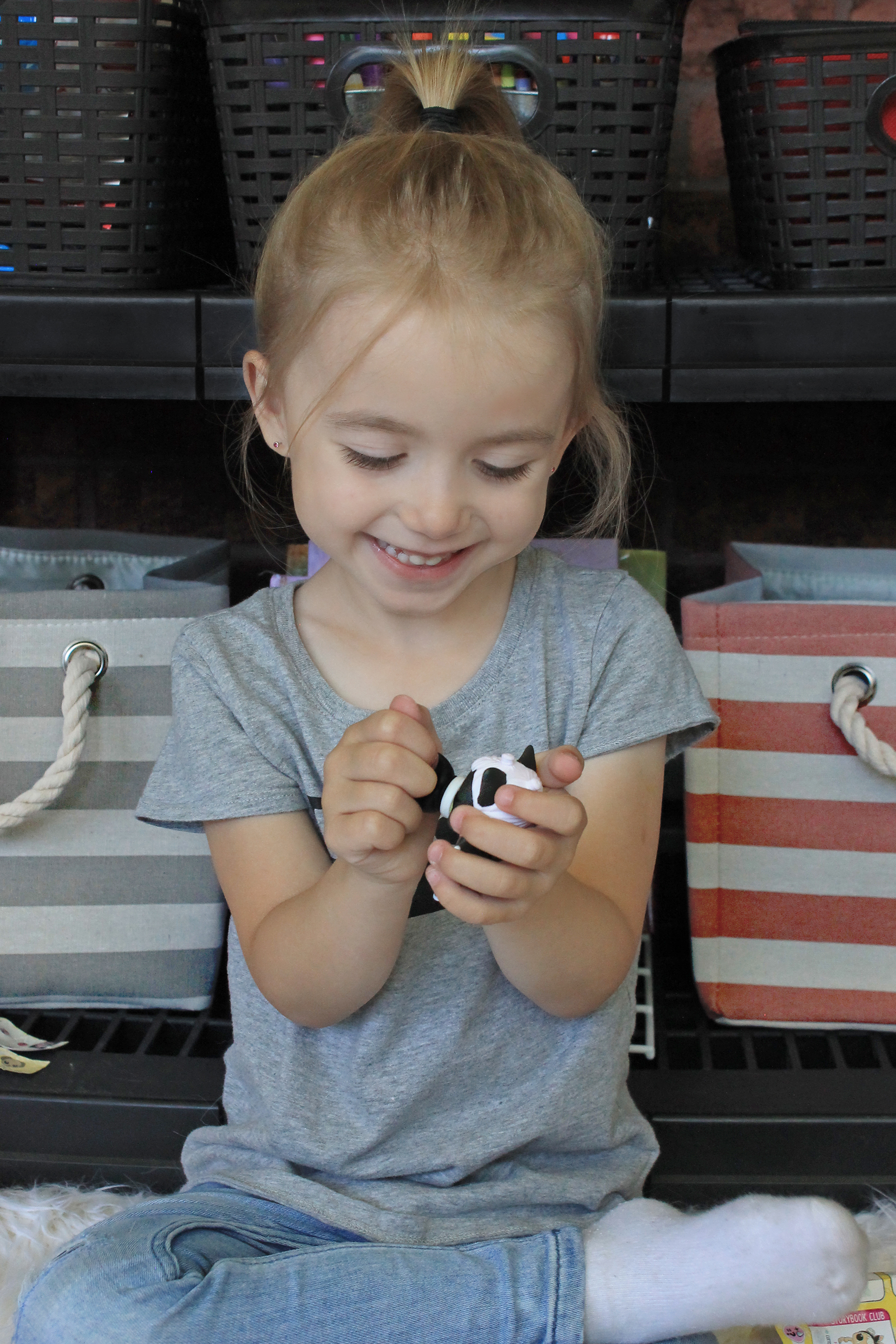 Bella really enjoys taking care of her little pets.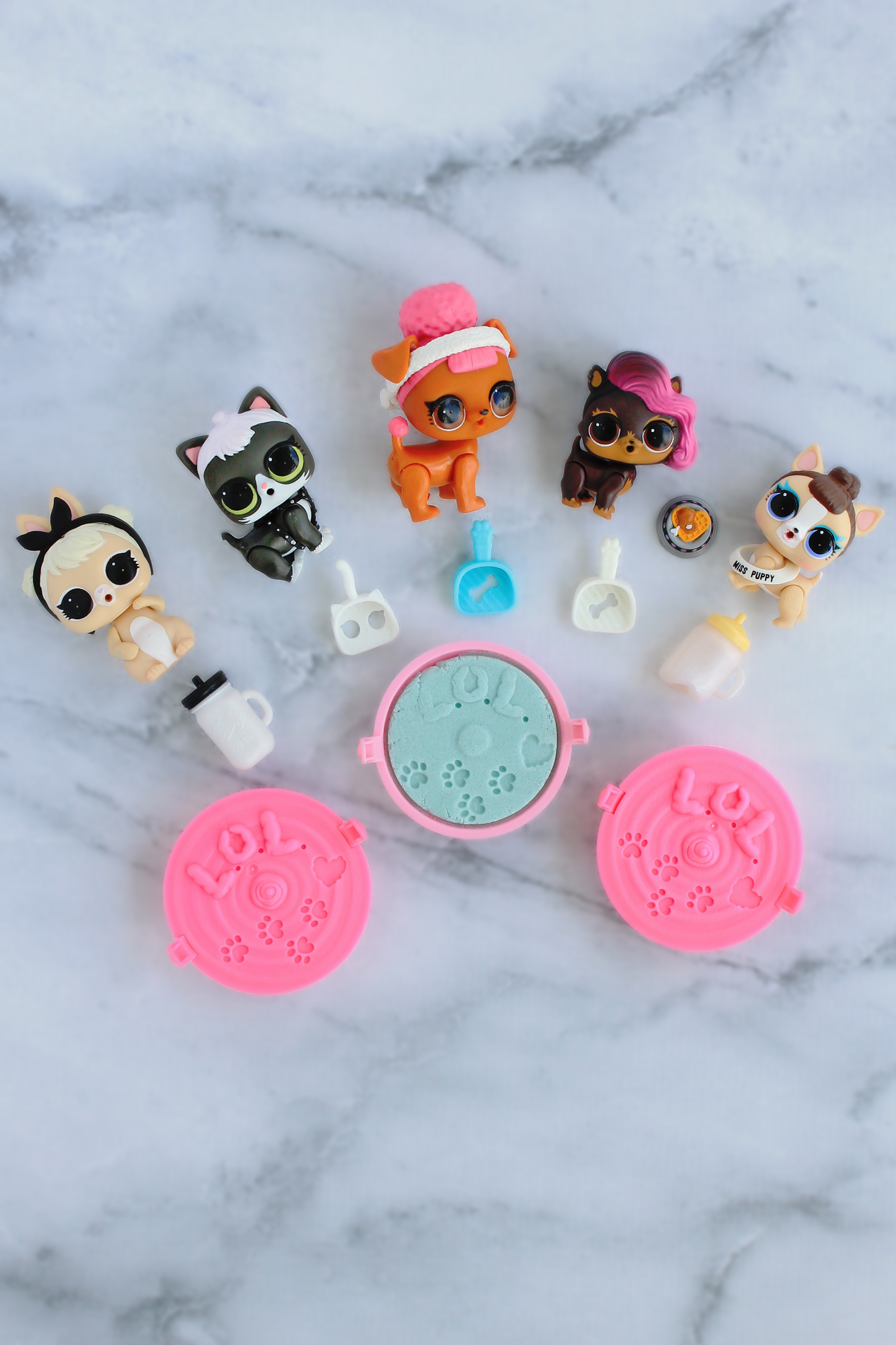 From the 5 LOL Surprise Pets Bella was sent she got no doubles!
And how fun are the mini litter boxes? They are filled with what I think is kinetic sand.
She revealed (from left to right):
Cottontail QT
Fresh Feline
Hoops D.O.G.G
Ruff Rocker
Miss Puppy
LOL Surprise Confetti Pop
L.O.L Surprise Confetti Pop has more surprising and outrageous features than ever before, it is a surprise party in every ball.
There are now 9 layers of surprises, and a whole new way to unbox your doll and accessories.
When you find the ribbon, pull for a confetti pop surprise!
Each L.O.L Surprise Confetti Pop Includes:
Secret Message Sticker
Collectible Stickers
Bottle Charm
Shoes
Outfit
Accessory
Ring Tattoo for you
Confetti Pop
LOL Surprise Doll with water surprise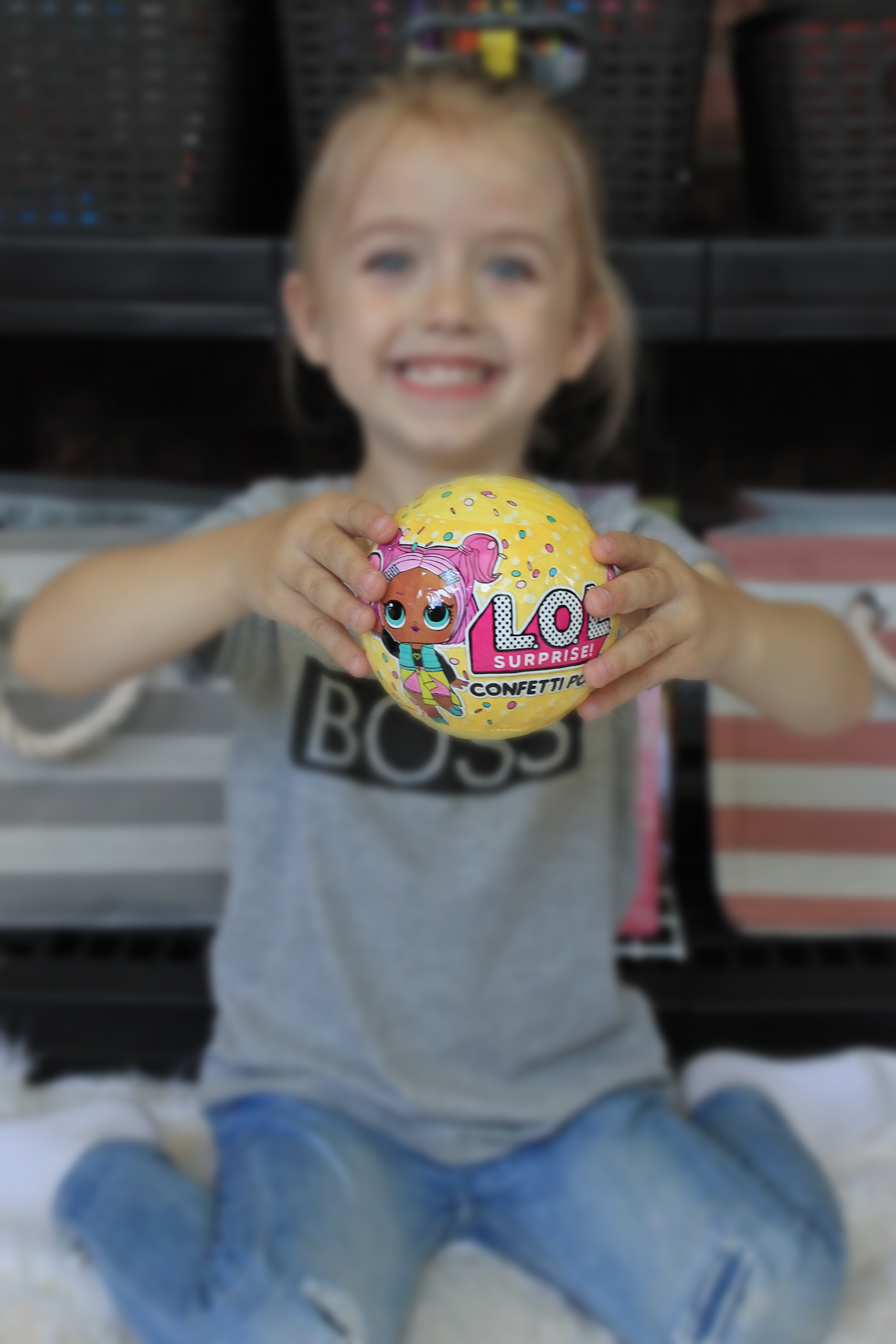 Could this girl be any more excited?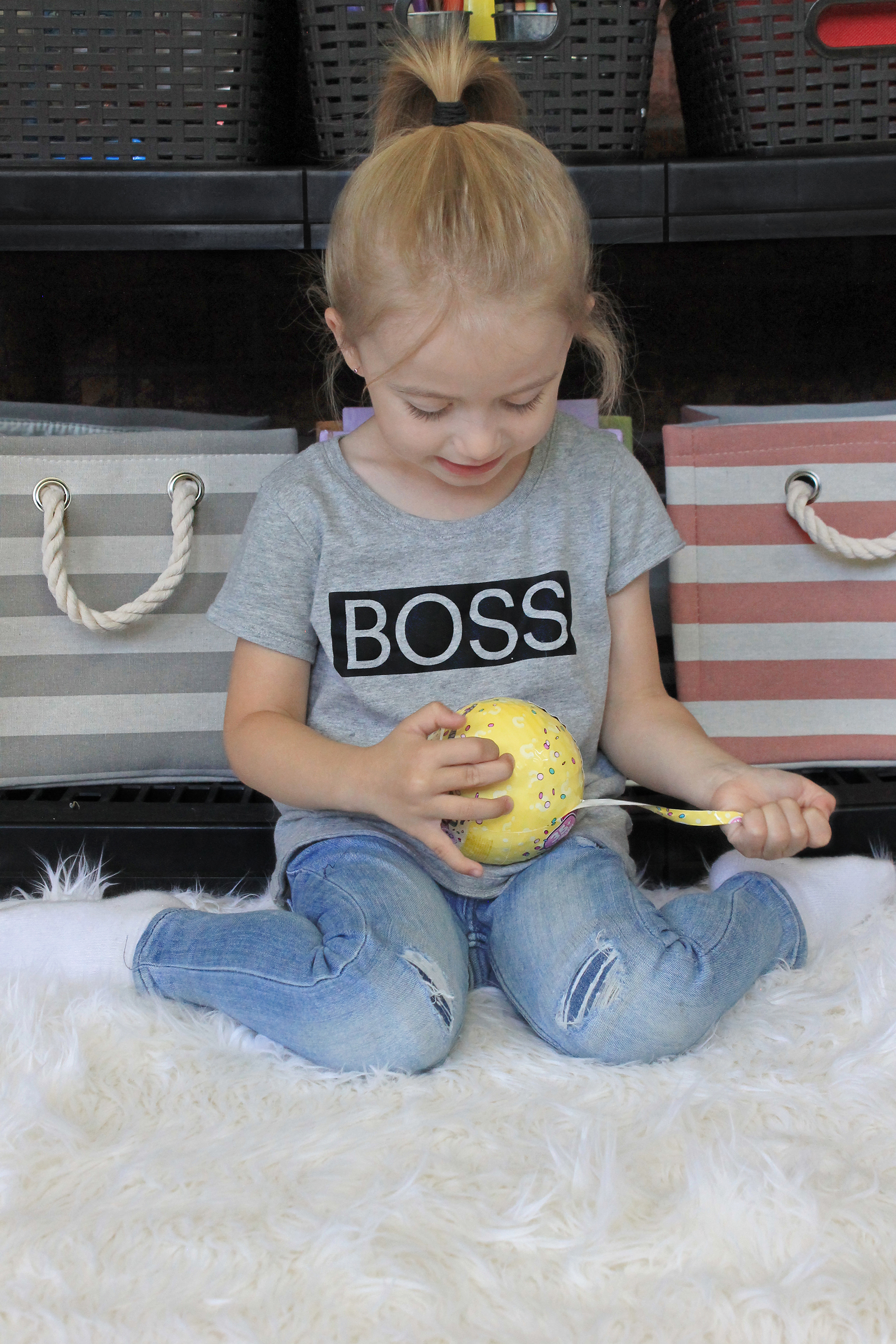 She just loves unwrapping all of the layers.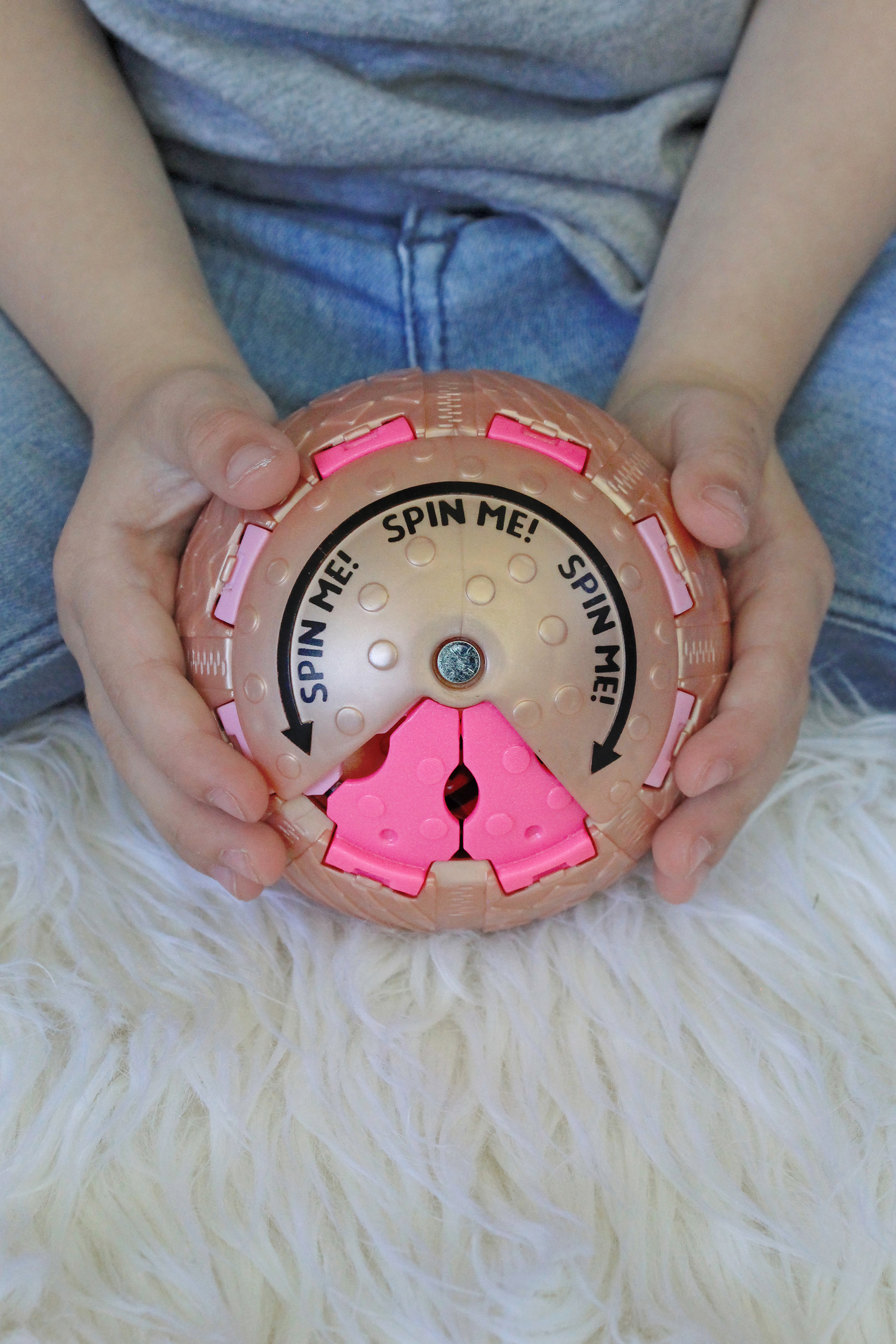 When she revealed this she looked up at me with a look of suspense.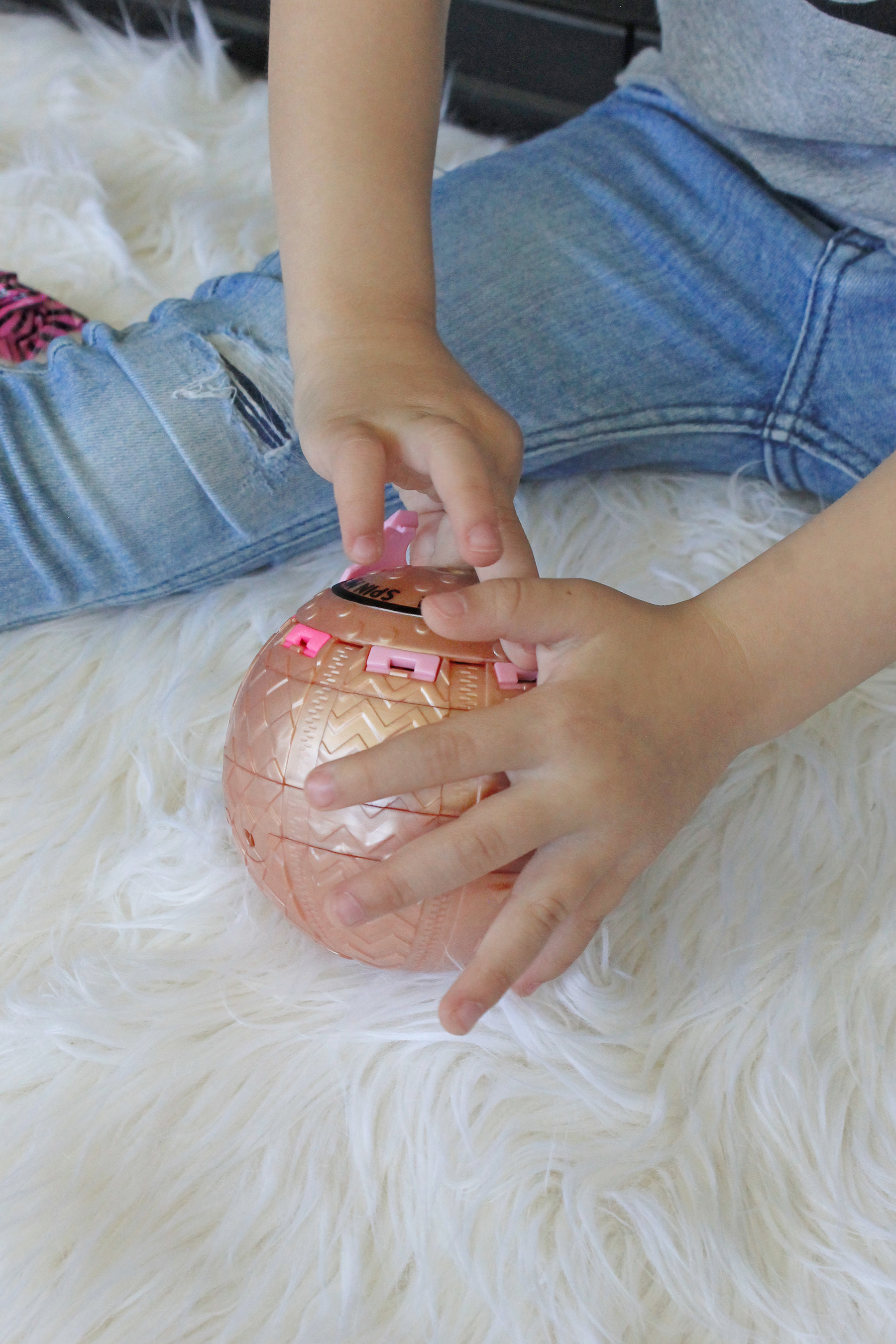 After we read how to unveil the surprises she went straight to it.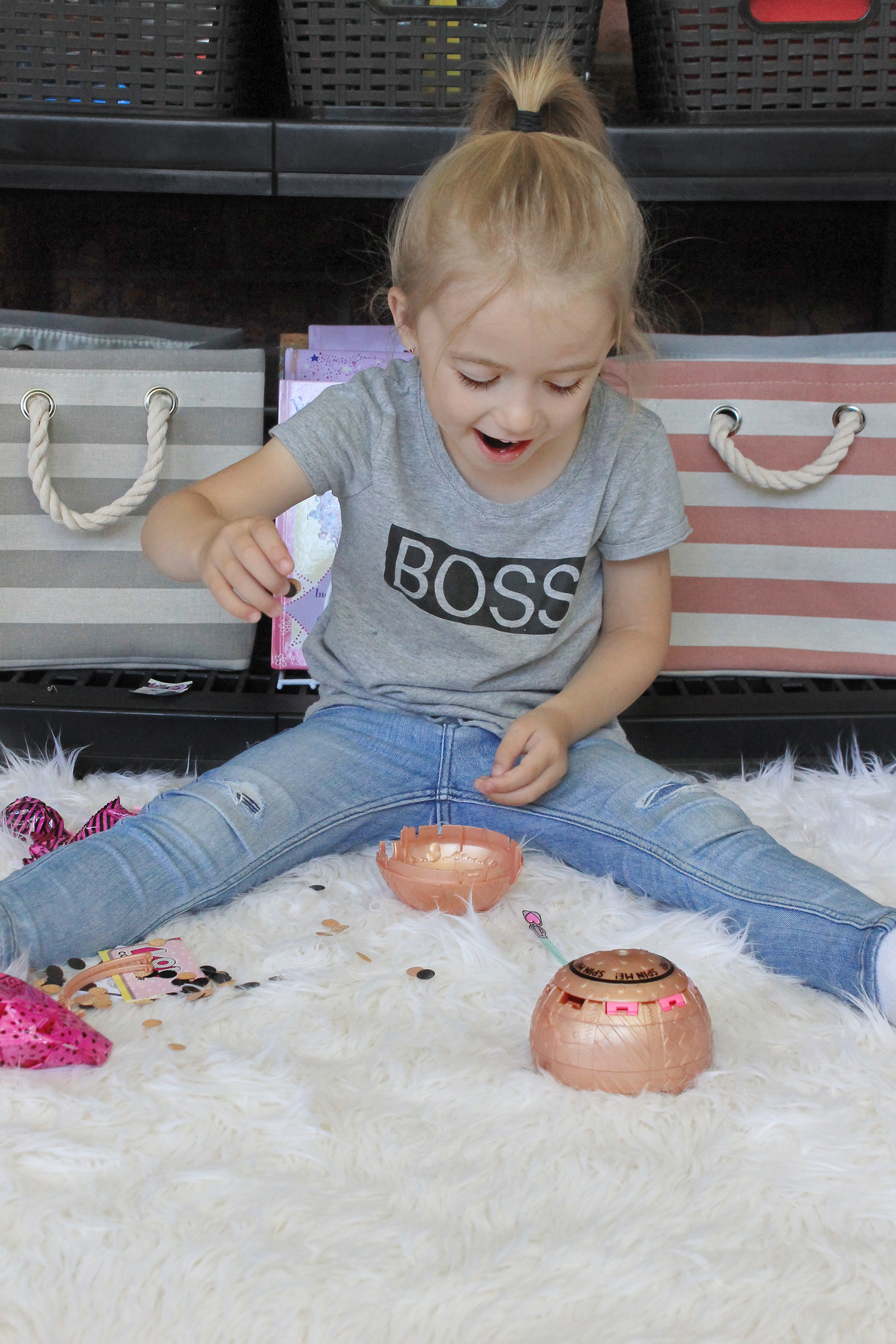 The look of pure shock when she pulled the ribbon and an explosion of confetti and more surprises!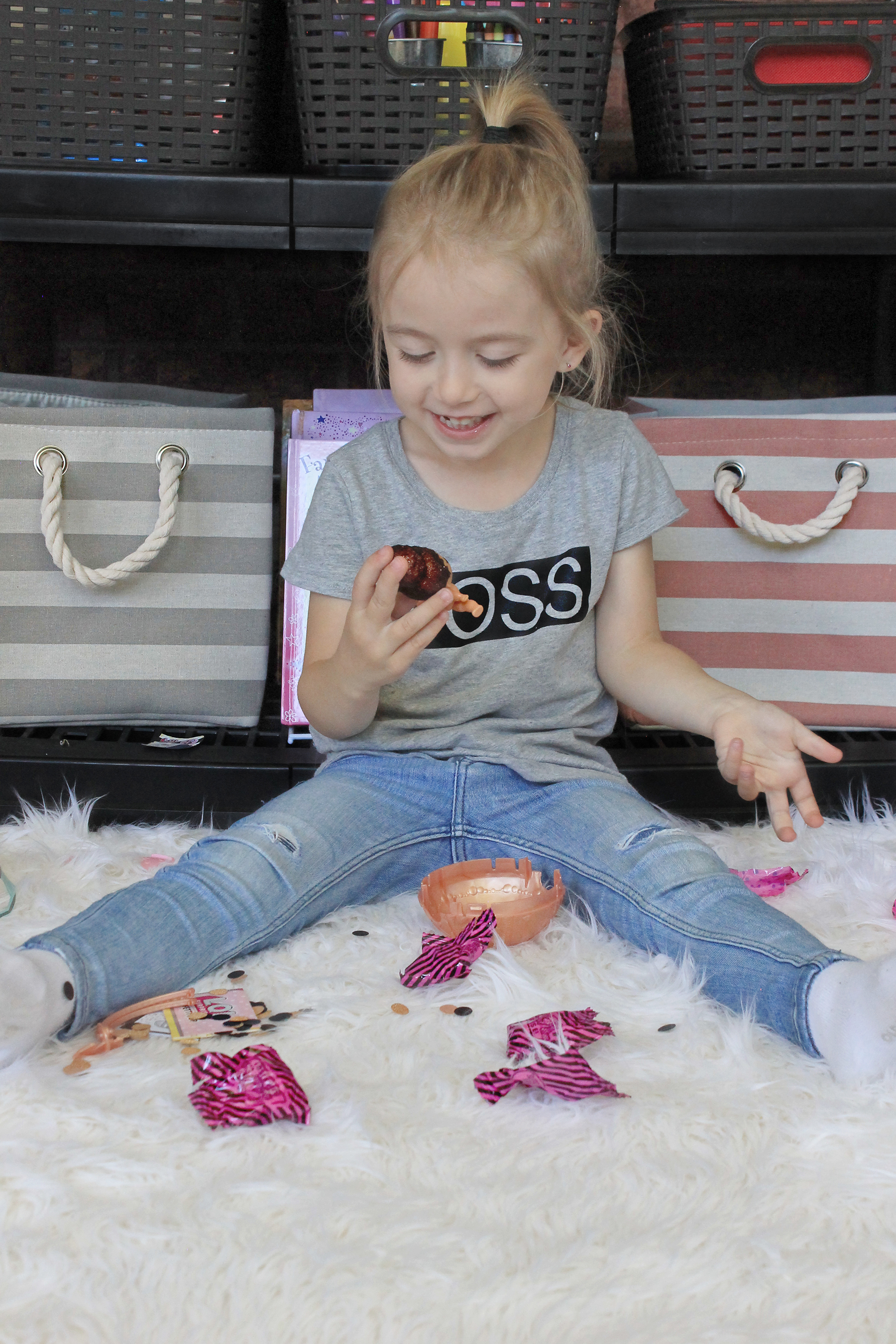 Her first doll from the LOL Surprise Confetti Pop was Boss Queen from The Glitterati which is a rare!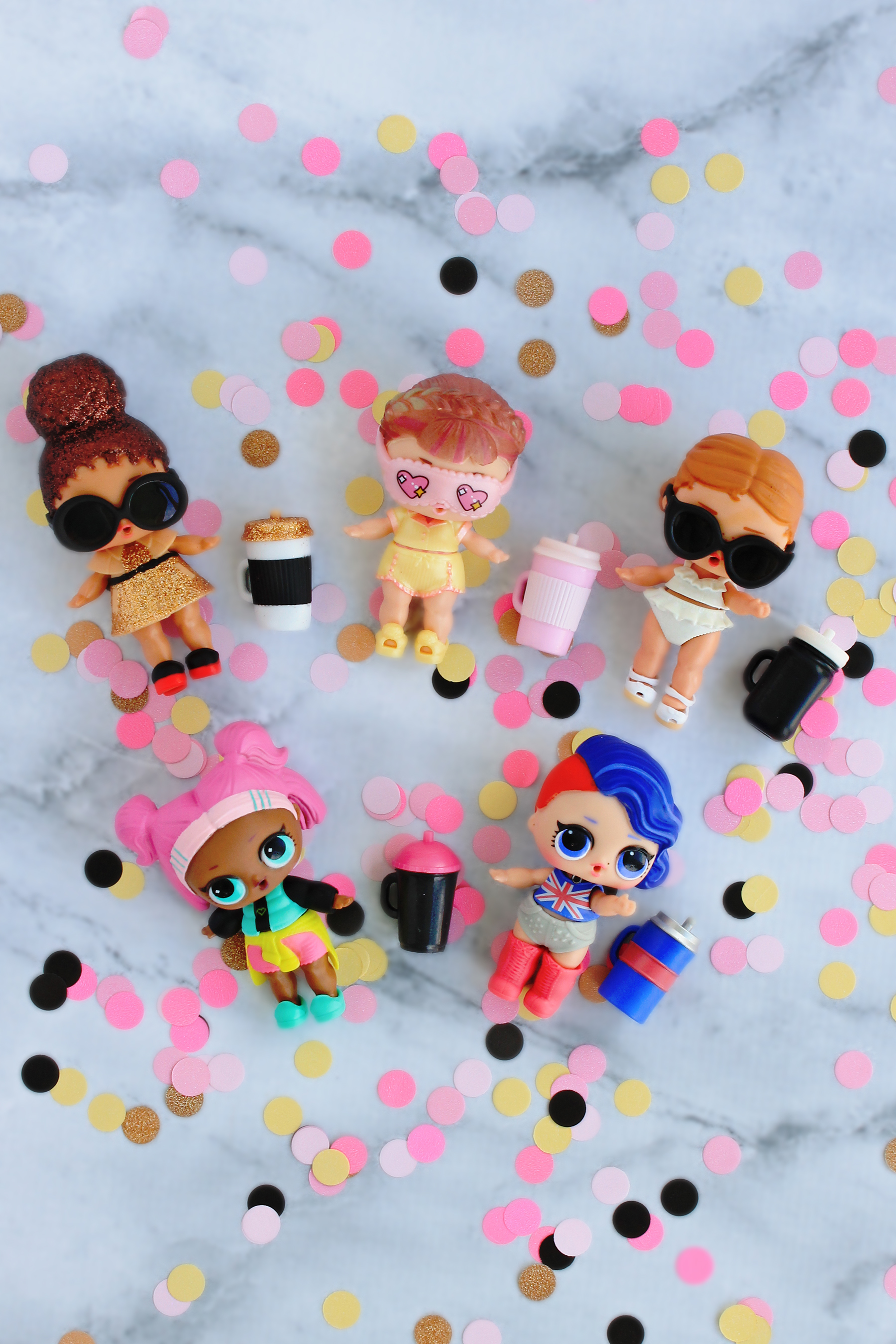 She totally hit the jackpot again and got no doubles!
She revealed (from left to right top to bottom):
Boss Queen
Sleeping B.B
Vacay Baby
V.R.Q.T
Cheeky Babe
LOL Pearl Surprise
Discover a rainbow fizz surprise with shimmery, pearl surprises inside with rare, limited-edition dolls and accessories!
The Pearl Surprise comes in a glitter purse carrying case with six small accessories.
Drop the giant rainbow fizz shell into water to reveal a special edition Doll and Lil Sister inside a Seashell Display!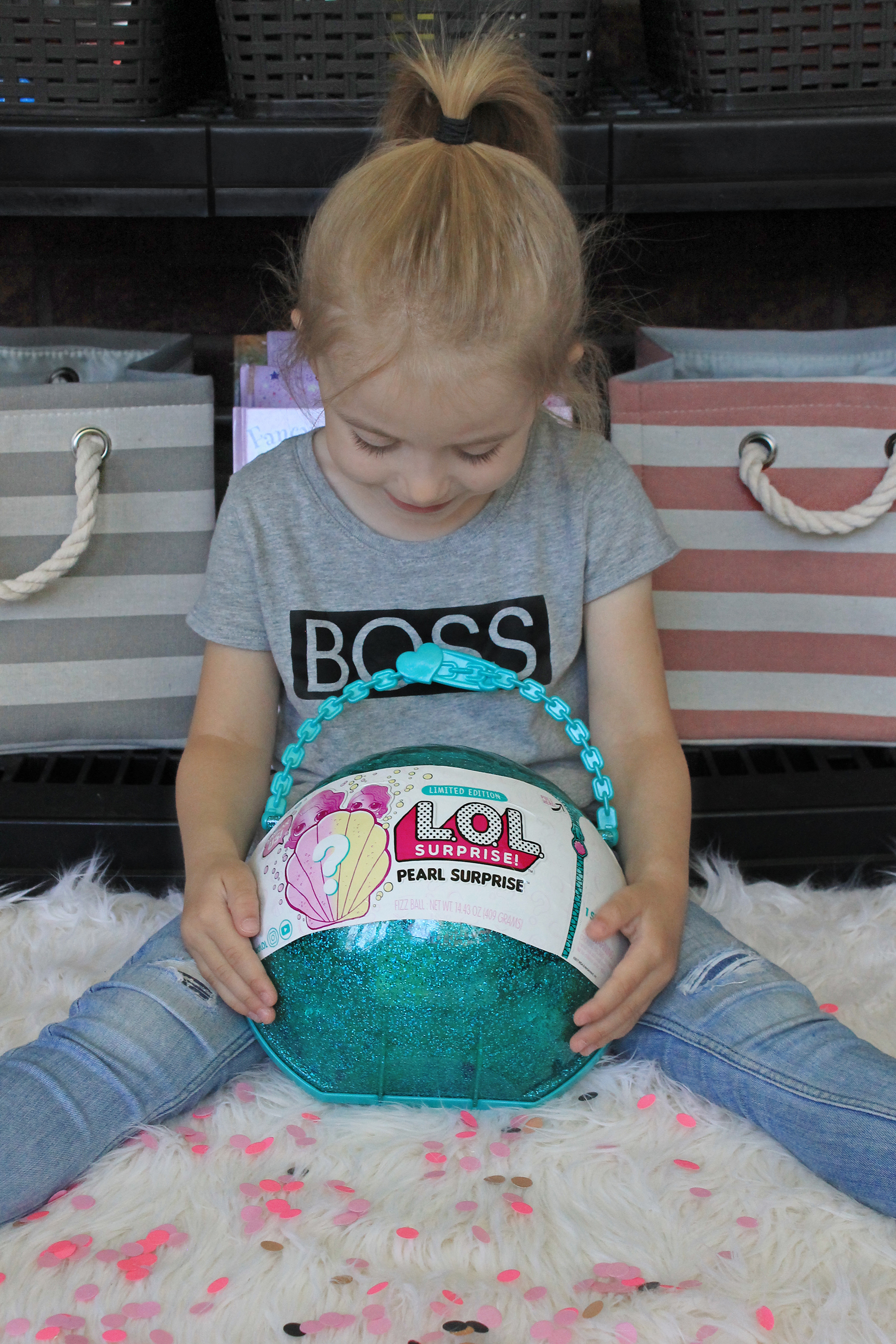 I think Bella was most excited for what the big seashell contained.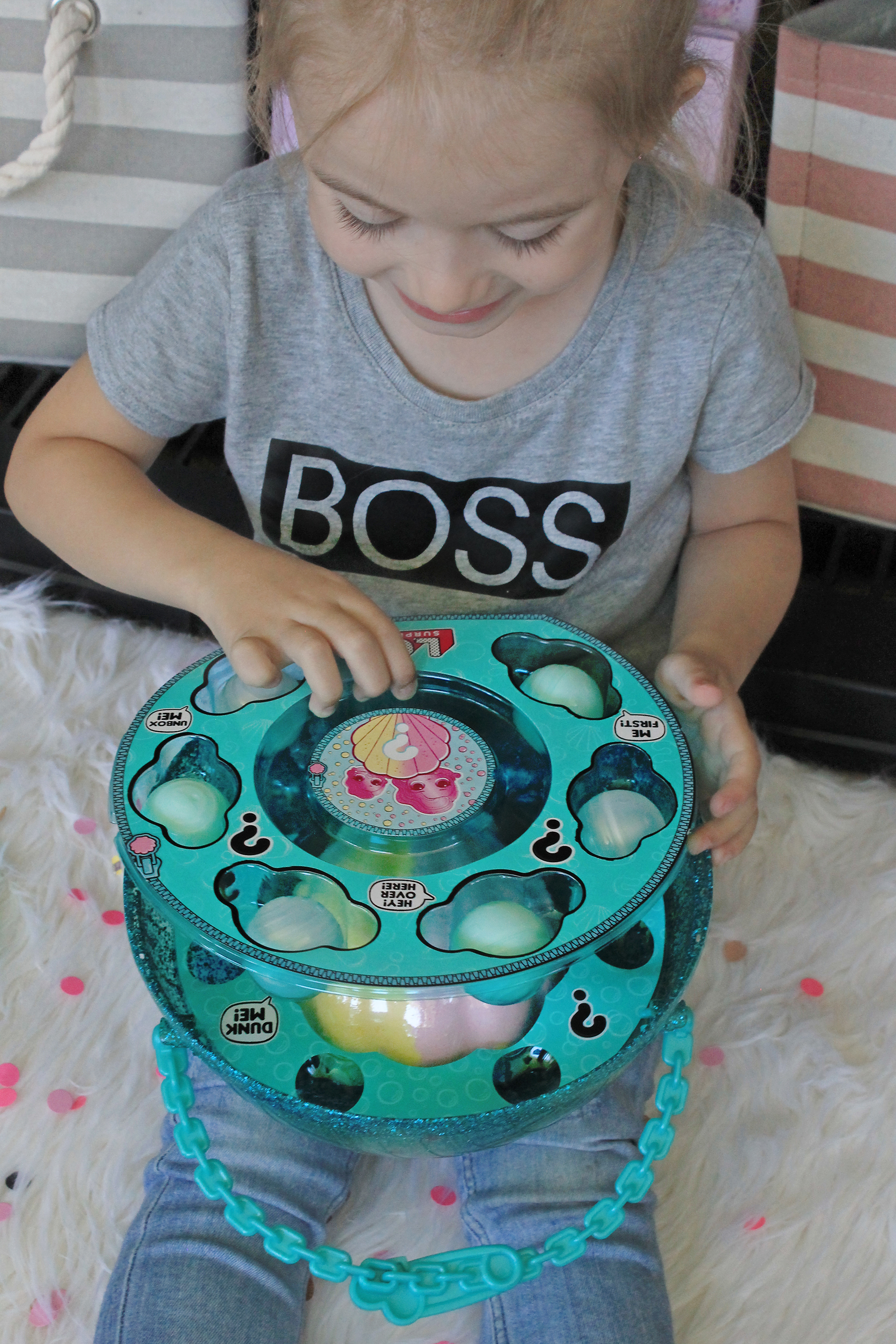 Yup, she went straight for it, passing by the shimmery pearls!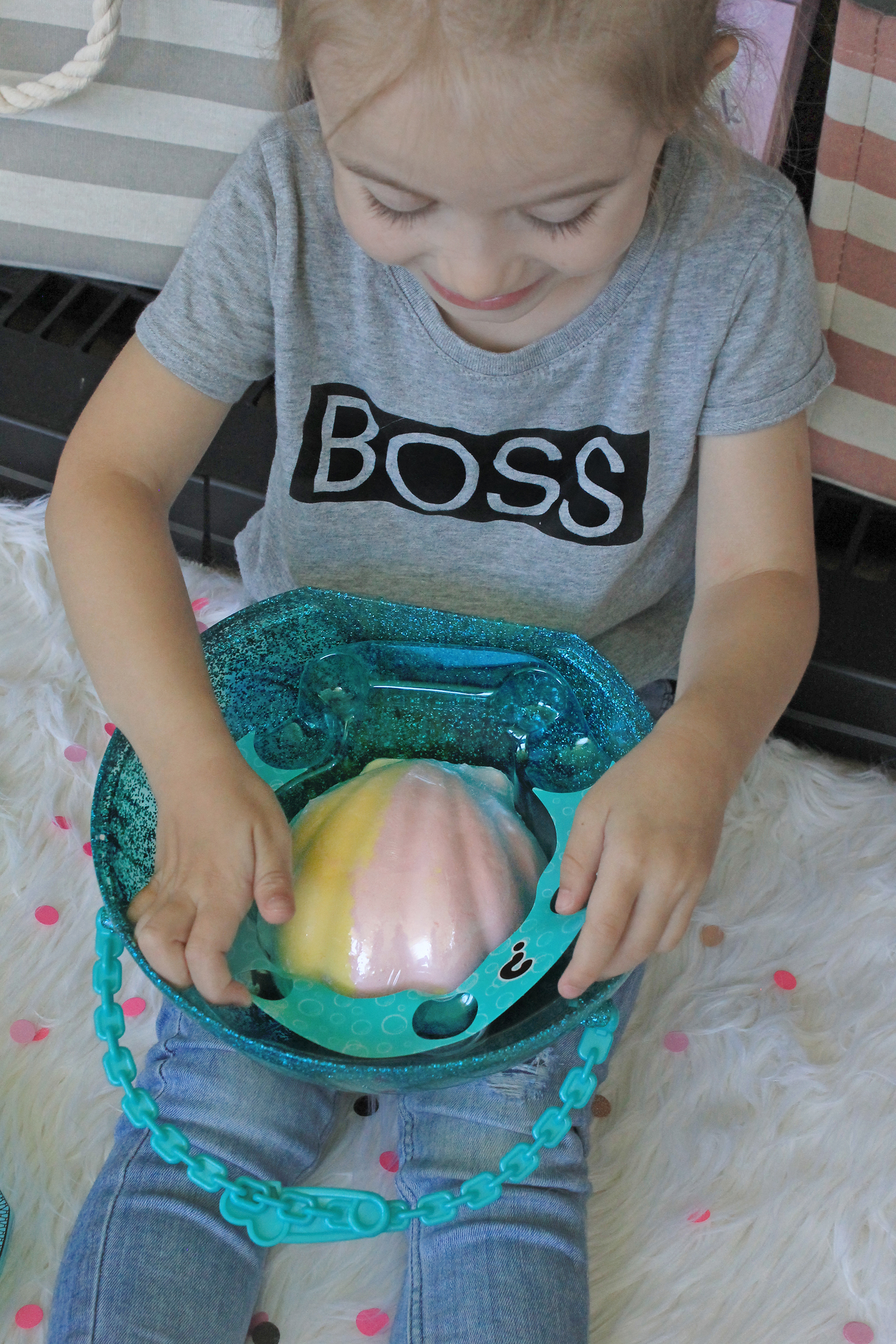 She couldn't wait to get her hands on the big fizzy seashell.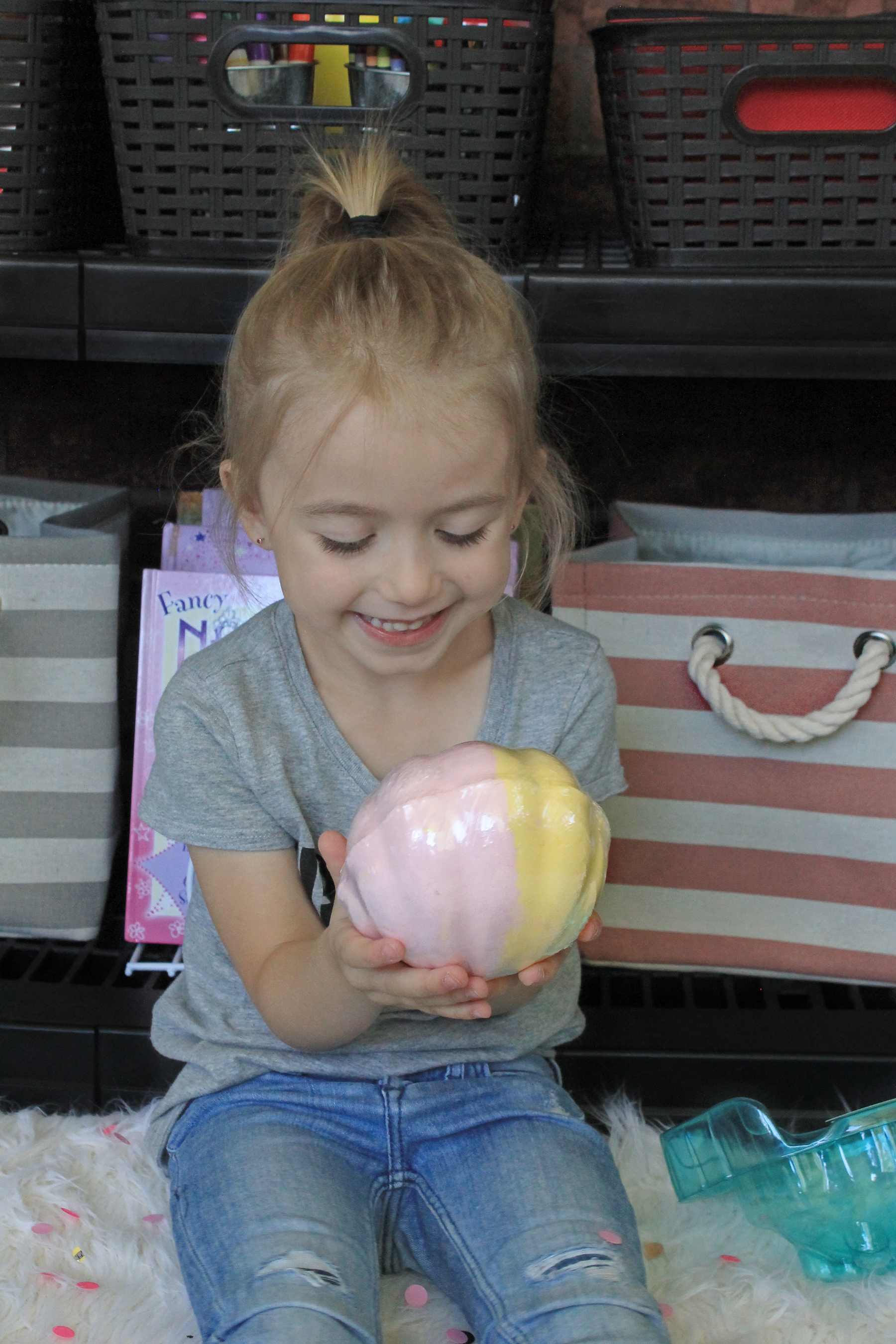 While she gazed lovingly at her seashell, I went to grab some plastic drop sheets.
Please note parents, the fizzy seashell is NOT for bathtub use!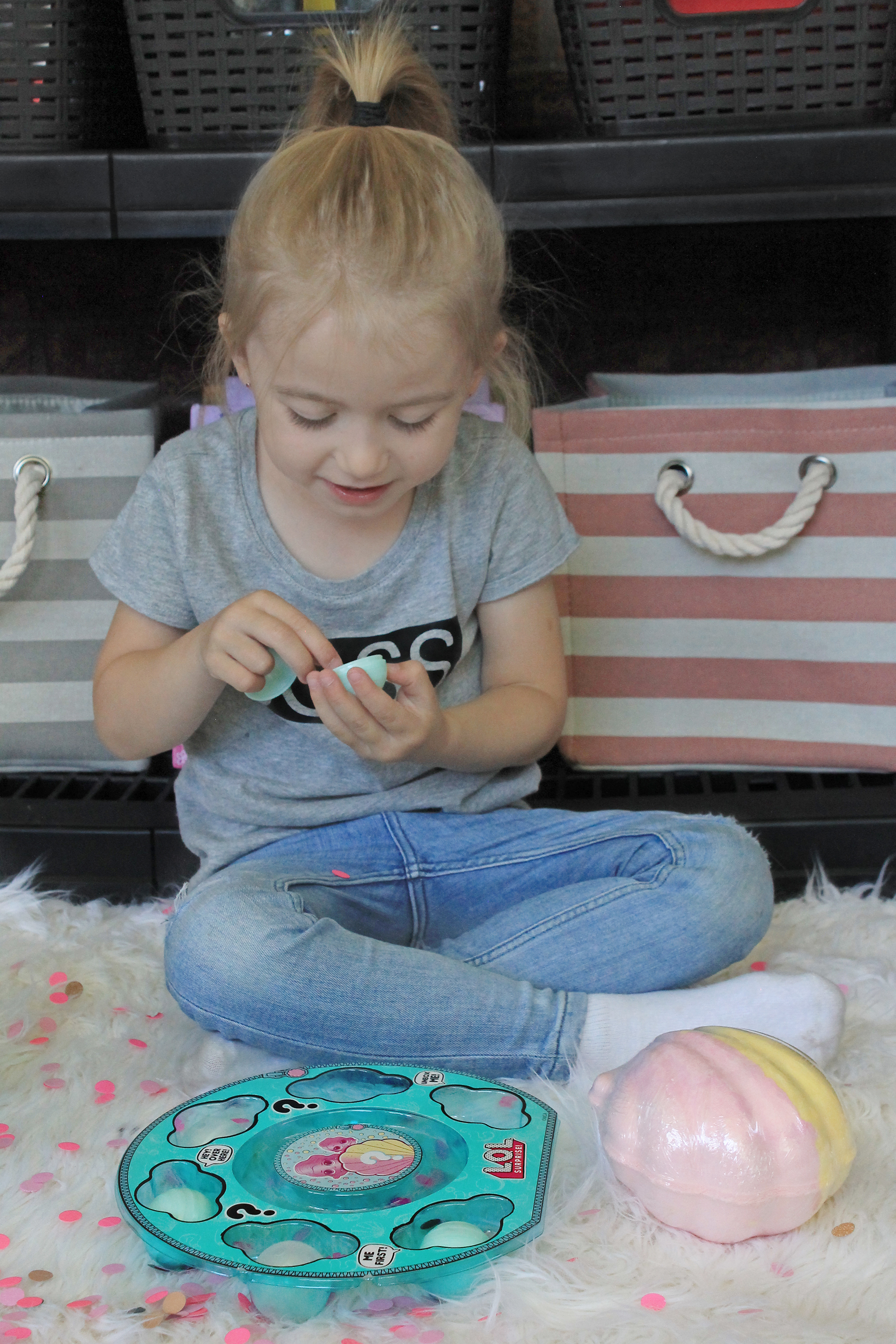 I managed to convince her to open her pearls before we got to the seashell!
They were filled with fun accessories for her new dolls she was about to reveal.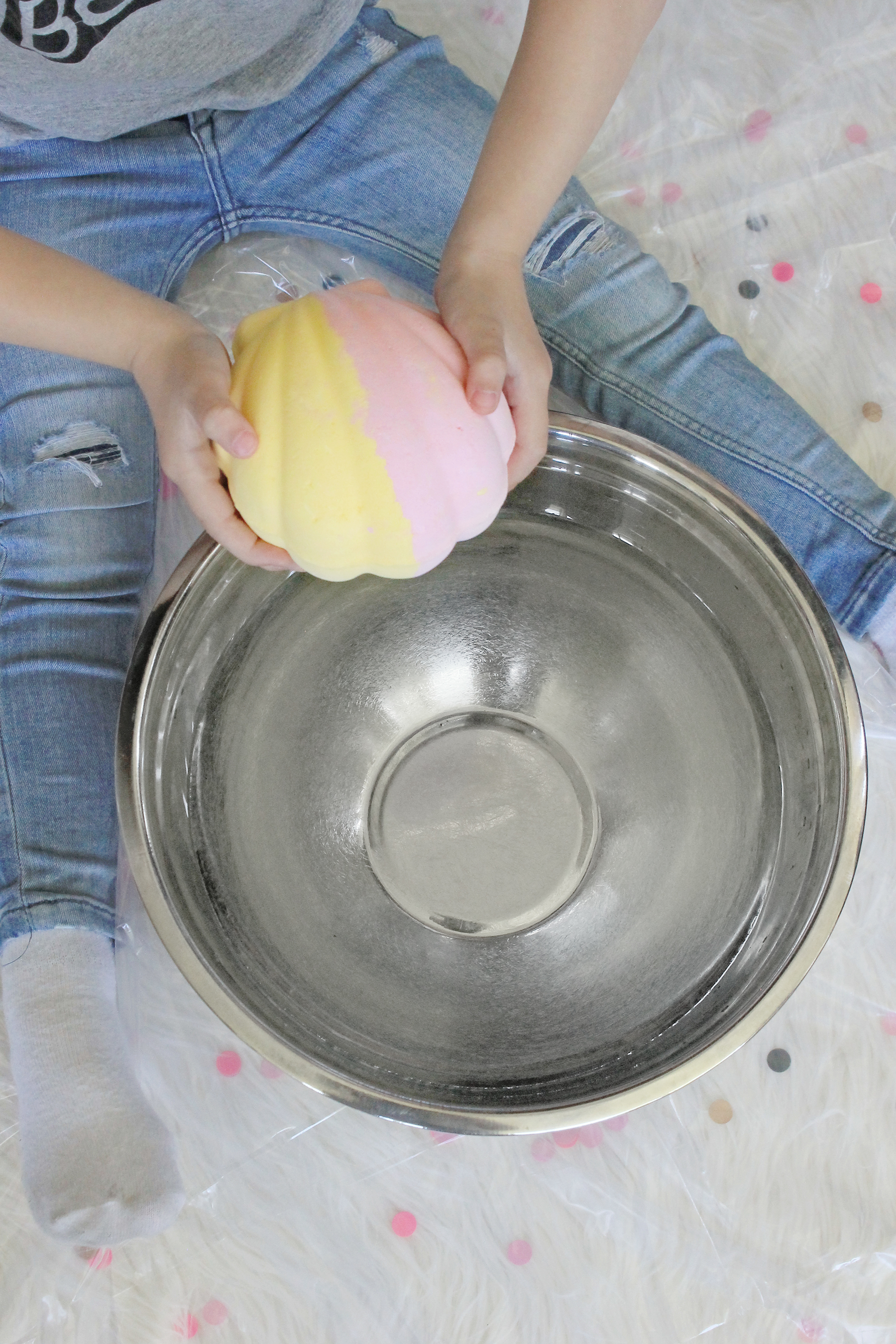 Bella couldn't wait to drop that seashell into the water, but first a picture, good thing I have a quick shutter!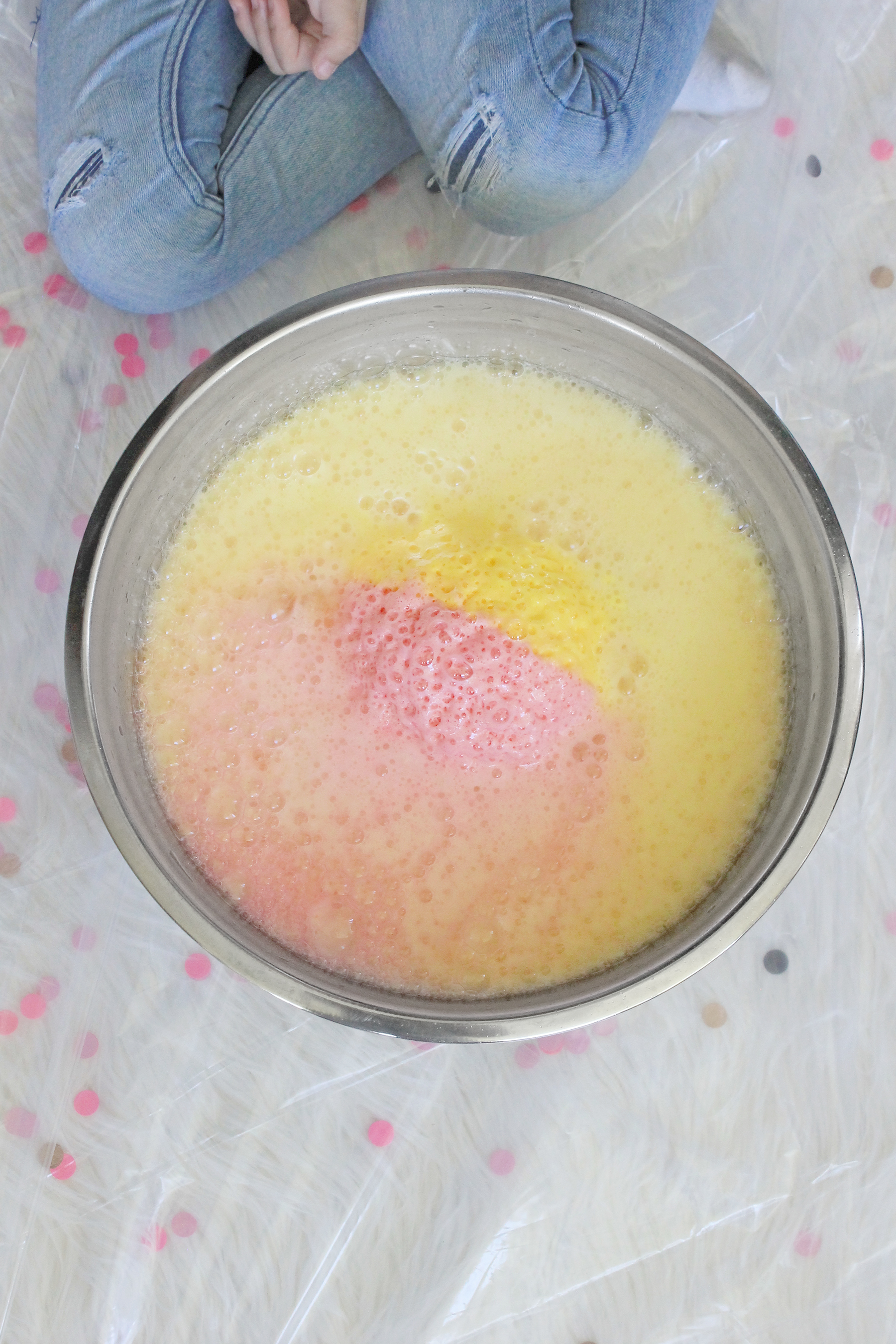 We enjoyed watching the water change colours as the seashell fizzed away.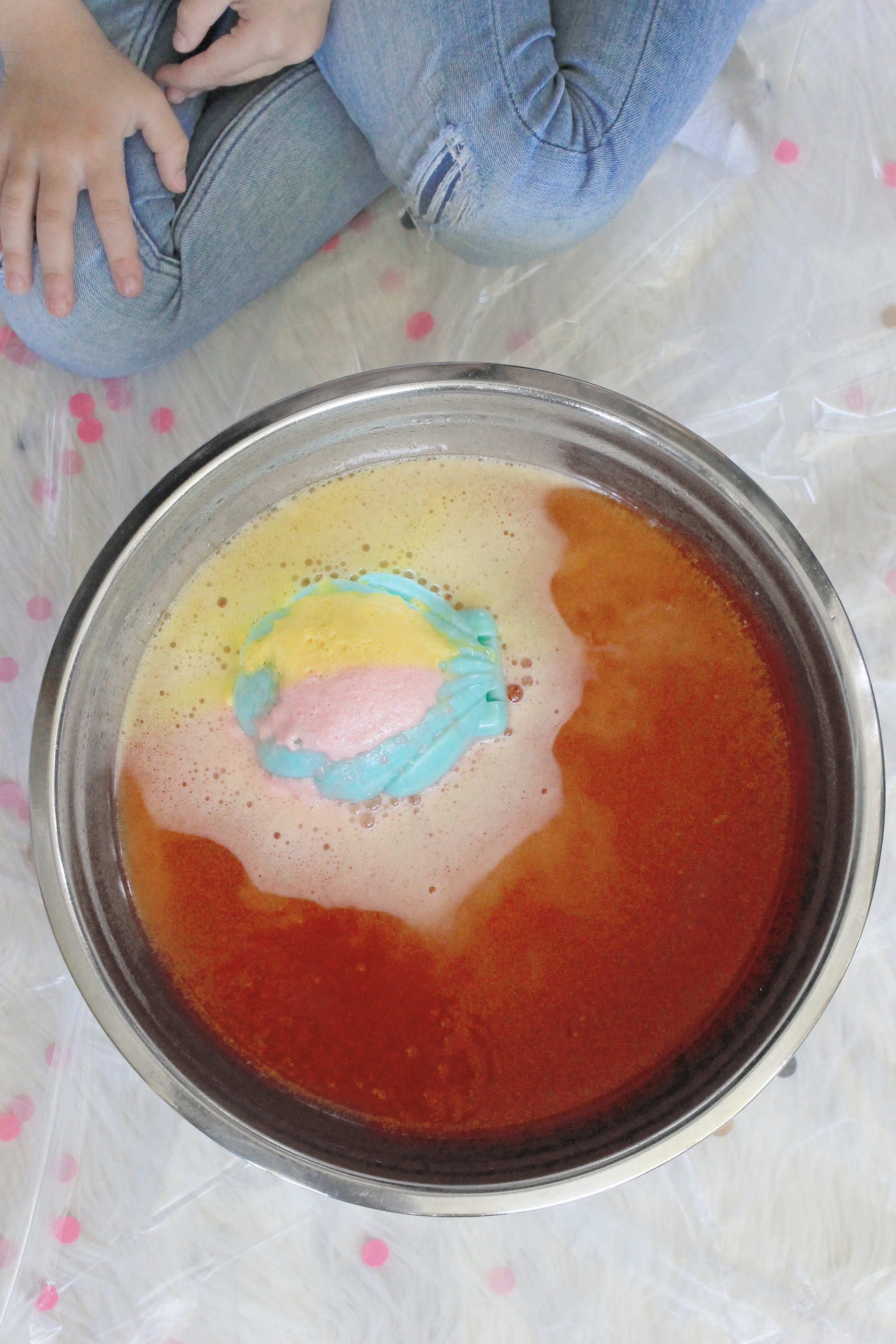 It revealed a special shell which would hold her two surprise dolls!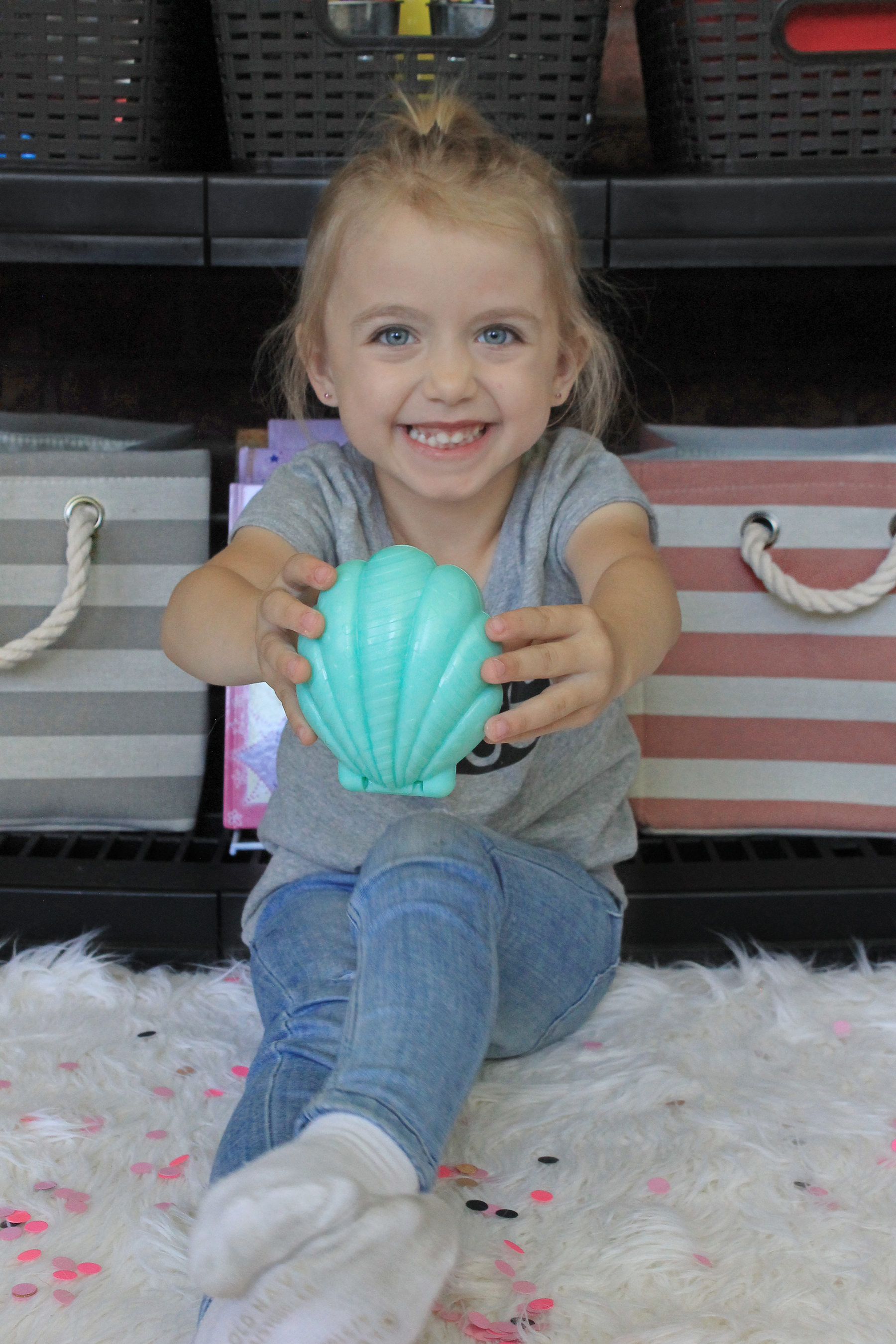 Bella was so eager to get the seashell out of the water.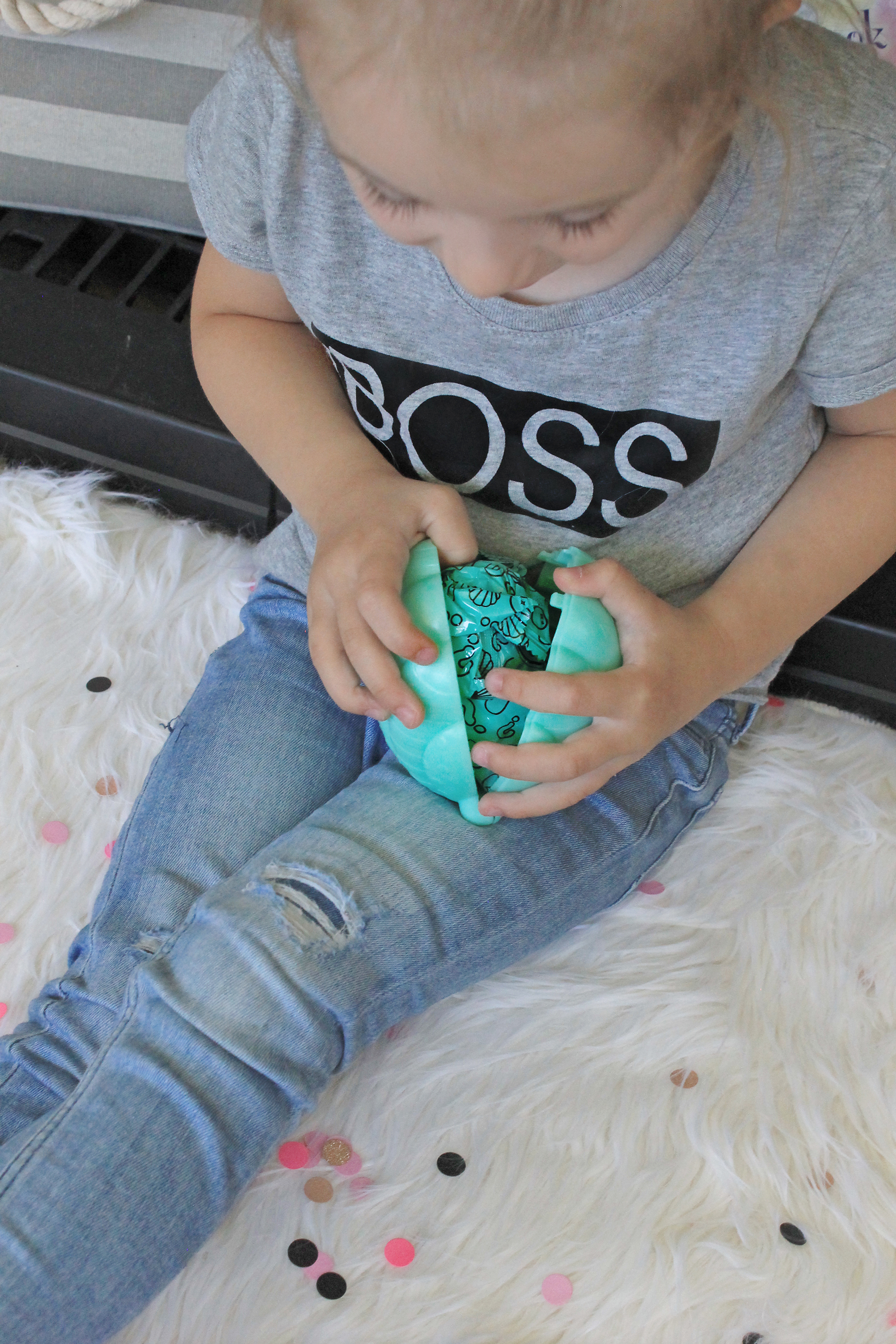 Inside there were two blind bags.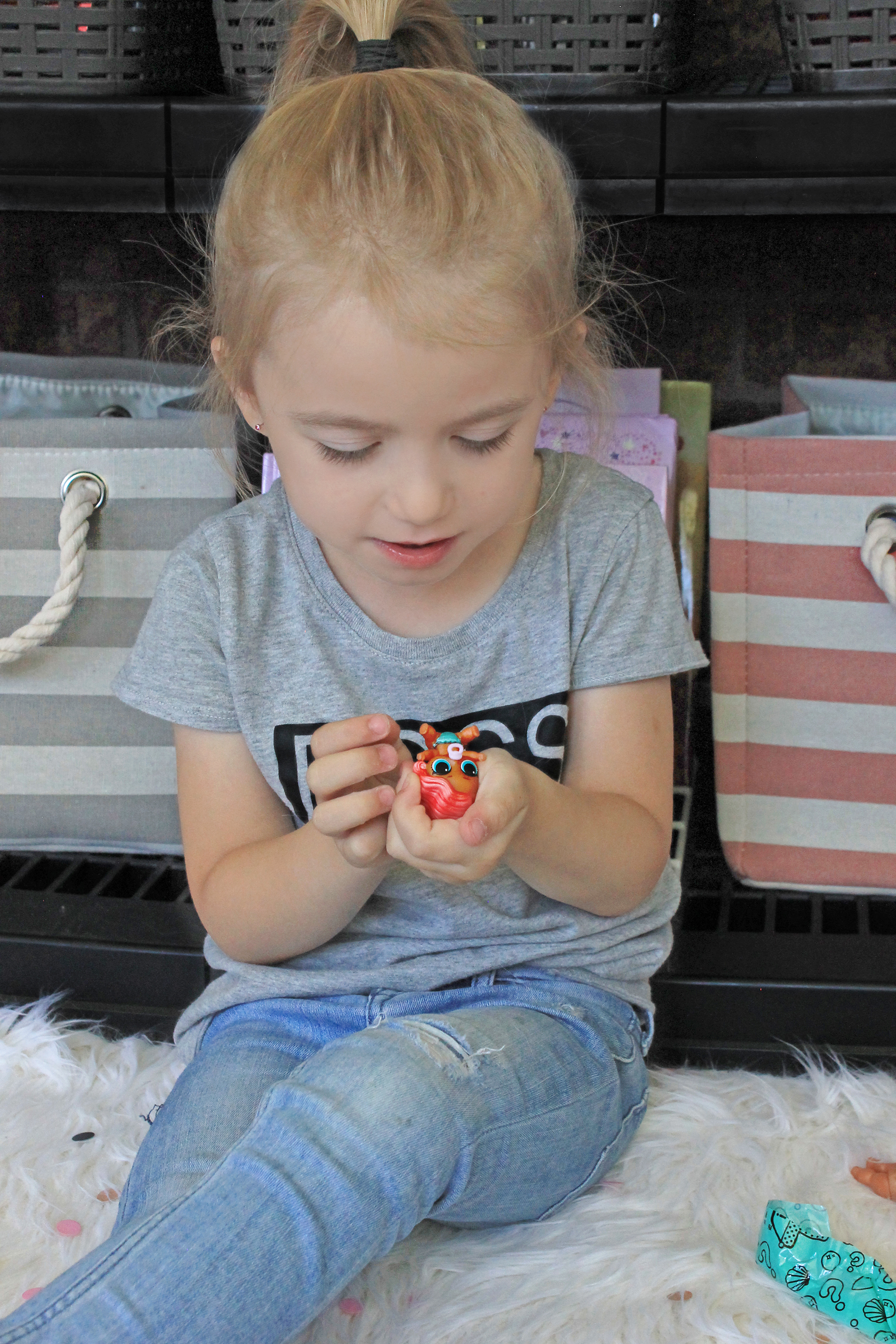 How adorable is that Lil Sister?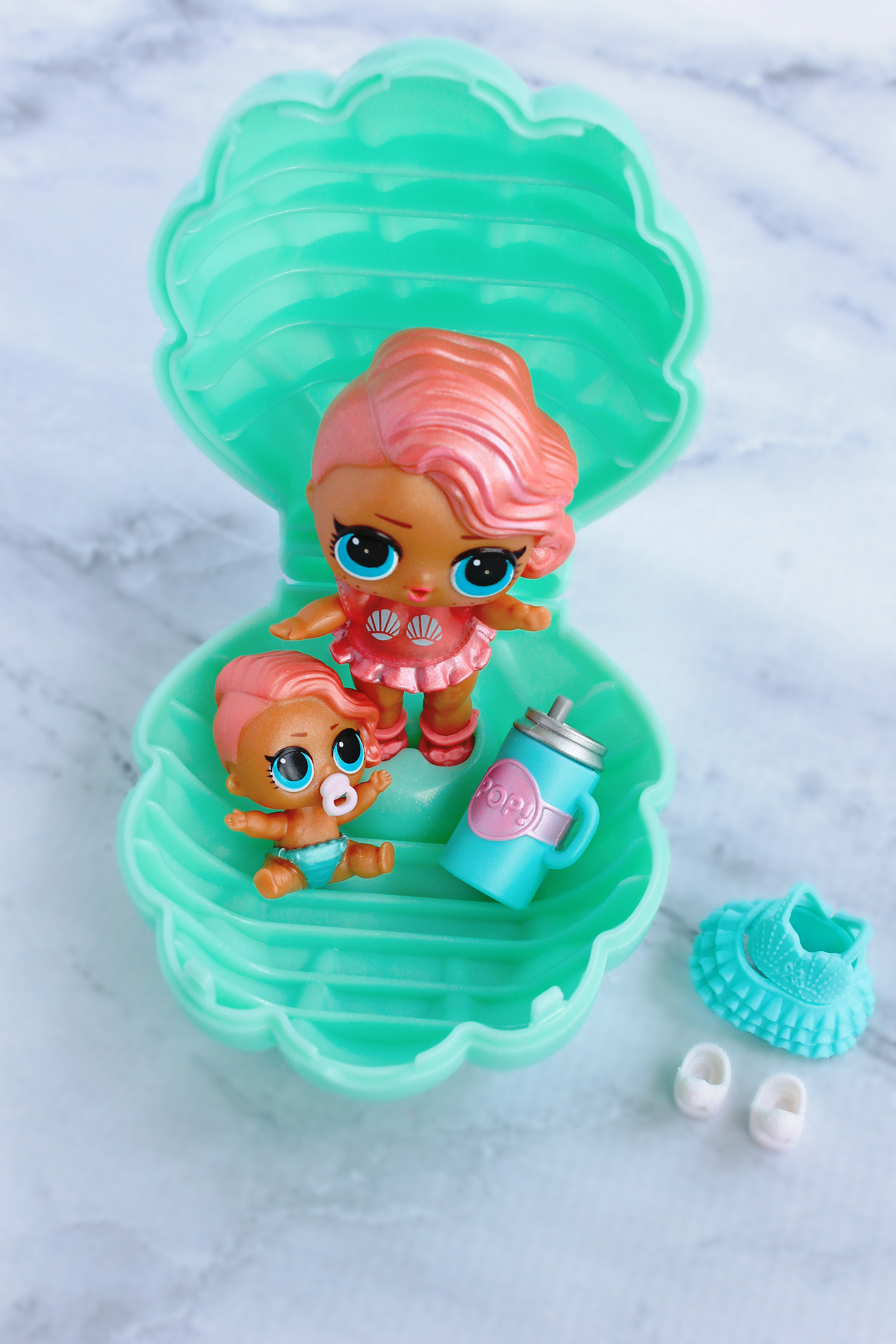 Inside the seashell were these two adorable exclusive dolls.
From the shimmery pearls came two outfits, two pairs of shoes, and the bottle!
WHERE TO BUY
In Canada you can purchase L.O.L Surprise Toys at Amazon, Indigo, and Walmart.
In the USA you can purchase L.O.L Surprise Toys at Amazon, Target, and Walmart.
Stay Up-To-Date
For adorable L.O.L updates and more be sure to follow L.O.L Lil Outrageous Littles on Instagram, Facebook and YouTube, or visit their website for more fun!
Enter To Win
MGA Entertainment has generously allowed me to give away all of the LOL Surprise products I reviewed to one lucky reader – a $205 value!
Prize:
Confetti Pop Dolls x5 ($89.95 value)
Surprise Pets x5 ($69.95 value)
1 Pearl Surprise ($44.99 value)
This giveaway is open to Canadian residents who have reached the age of majority in their province.
To enter the giveaway complete the mandatory entry options in the giveaway widget below. Once you have completed your mandatory entries you will be able to complete additional non-mandatory entry options. Complete those for additional ballots in the giveaway!
This giveaway will close on July 11, 2018 at 11:59 PM EST. The winner will be drawn from all eligible entries and contacted via email on July 12, 2018. The winner will have 24 hours to respond to the email and claim their prize. If they fail to do so a new winner will be drawn.
Please note that ALL entries are verified and if you submit an entry without completing it you will be ineligible to win
.
Don't forget to check out our other reviews in the MGA Entertainment 2018 Spring/Summer Toy Box Program, Num Noms Snackables and Little Tikes Fun Zone Toys!
Disclosure: Although we were sent product for review consideration, the opinions and language are all my own, and in no way do they reflect LOL Surprise. Any product claim, statistic, quote or other representation about a product or service should be verified with the manufacturer, company, provider or party in question.