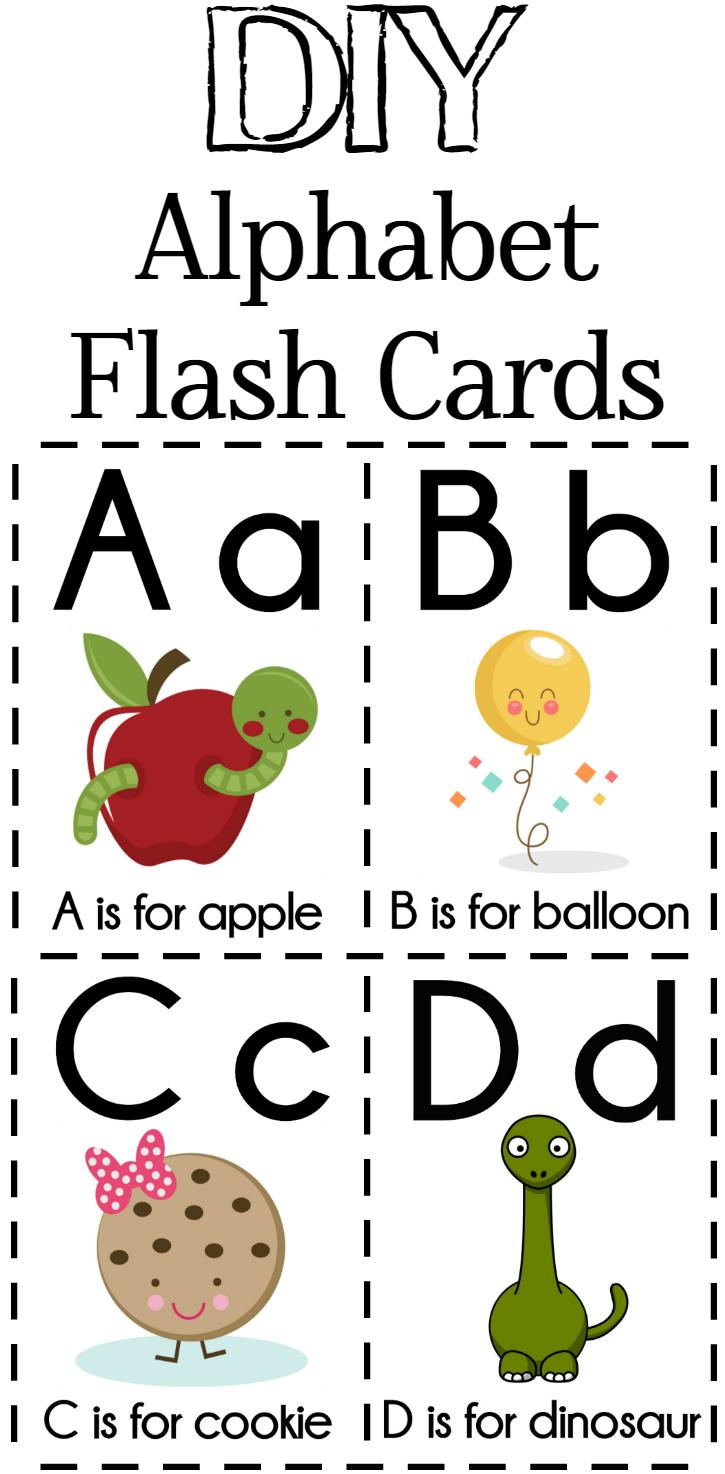 Today I am excited to share another amazing FREE printable with you, DIY Alphabet Flash Cards.
I will also be sharing Number Flash Cards and a few other ones so definitely stay tuned for those in the coming weeks.
I am not sure if many of you know that I previously worked in a private daycare in Hamilton before becoming a blogger.
I absolutely loved my job and loved all the amazing children I helped teach.
There were a few special children that really warmed my heart and others that I was the only teacher who could calm them down when they were out of control.
As a mother, I was able to take the hands-on skills I had from raising my own children into the daycare setting which helped in many situations.
I was even dubbed the Lice Lady because I had been there and dealt with that with my own children where none of the ECE's had.
Don't get me wrong, all the ECE's I have ever met have been nothing but amazing, they have a plethora of skills, however, there are just somethings that a textbook can't teach you.
Being home every day with Bella is a huge blessing to me.
I am so happy to be able to foster her education and teach her all the things she needs to know to have an amazing school career.
We have many educational toys and tools in our home and I have been using them since Bella was a baby to teach her.
At 2 years old Bella could recognize and say all of her letters, with the exception of Q, sometimes she would say cuuuuute instead of Q which was seriously adorable.
She could also recognize her numbers up to 10 and can count upwards of 15.
Bella could also count backwards from 5 to 1, she learned that from counting down until her bottle is done warming in the microwave.
She knew her basic colours and shapes too.
I used tools like her Ikea chalkboard where one day we will draw all the numbers from 0 to 10, the next we will do our alphabet and another our shapes.
We also loved the Munchkin bath letters and numbers. Bella enjoyed finding the letters and numbers I would tell her to find as she splashed in the bath.
They also stick to the wall in the bathtub and actually stay put!
Another tool I used to teach her was flash cards.
I have purchased some great sets but the cost can add up, which was the main reason I started to make my own.
I like to use the Scotch Thermal Laminating Pouches that go with my Scotch Thermal Laminator and I generally buy them from Amazon.
I also prefer to print on thicker white cardstock type paper.
INSTRUCTIONS:
The DIY Alphabet Flash Cards FREE printable is set up so it will print 4 cards per page and the last page will have two cards on it. This is to help cut down paper waste.
Cut the four cards out, trimming them smaller so there is space between them once they are placed in the laminating pouch.
Swipe the back of each paper card with a glue stick before placing it into the pouch so they will not shift. Be sure to leave enough space between the cards so you can cut to separate them after they are sealed.
Run the pouch through your laminator 1-2 times, I like to do it twice to get it nice and sealed. Then let cool before cutting. I like to round the edges so the little ones don't scratch or poke themselves.
DIY Alphabet Flash Cards FREE Printable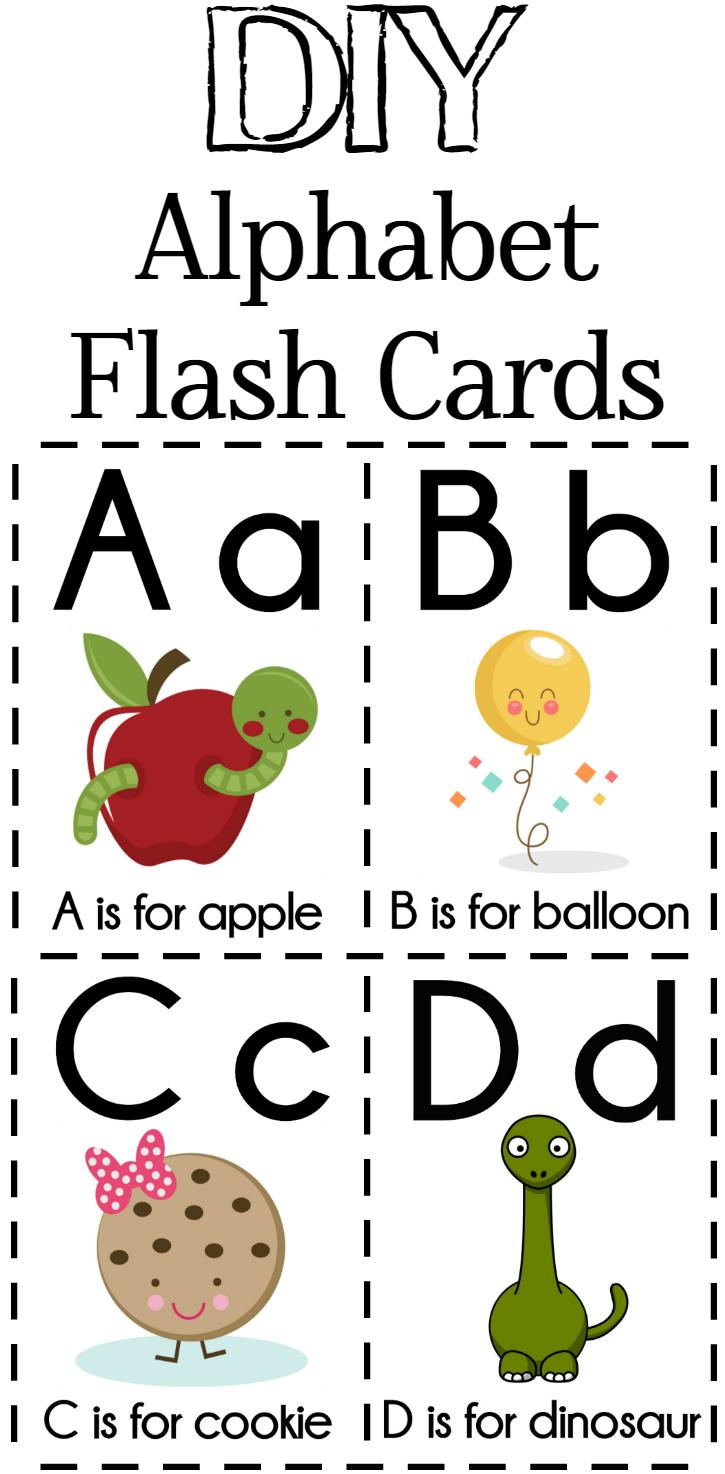 Click here to download the DIY Alphabet Flash Cards FREE Printable
Don't forget to get the DIY Number Flash Cards FREE Printable over here on the blog!
If you would like to see more educational and fun FREE printables be sure to let me know in the comment section below!