Disney's Beauty And The Beast Truly Is A Tale As Old As Time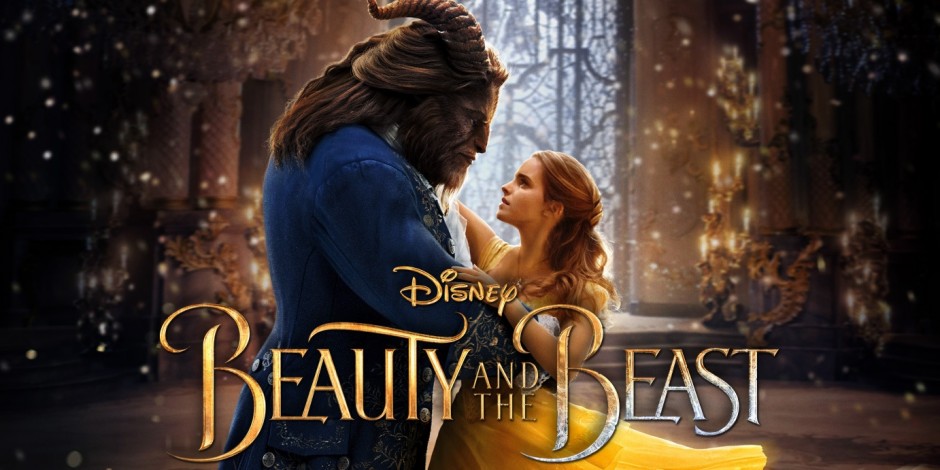 If you are like most people around the globe, you have heard or already seen the new Beauty and the Beast film! It is getting rave reviews at the box office, and taking the world by storm! It is a beautiful live-action remake of the classic Disney animated movie!
My daughter Hailee saw the movie over March Break with her Grandma and has not stopped talking about it. Hopefully within the next few weeks I can squeeze in some time and drag the better half out for a sappy date night to see it!
It is really hard to pick a favourite Disney movie, I mean how can you, but Beauty and the Beast is pretty far up the top of my list. I can remember as a little girl watching the movie. One of my favourite parts, that still to this day makes me sing and smile, is the "be our guest, be our guest" scene!
Bella is totally into watching all the Disney movies and playing with many of her sisters old Disney toys. I am happy that I kept so many of my daughters' things.
We recently took Bella to Disney on Ice where there were some amazing scenes from Beauty and the Beast. She was impossible to keep seated. Her excitement and high-pitched screams for Belle were absolutely adorable. She talked about Belle for days after the show and wanted to go back to see her.
Disney's Beauty and the Beast Toys
We recently teamed up with Toys R Us to check out some of the new Disney's Beauty and the Beast toys from the new live-action movie! Needless to say when the package arrived Bella lost her mind. She couldn't wait to get her little hands on all the toys, secretly neither could I.
Belle Red Dress/Cape Doll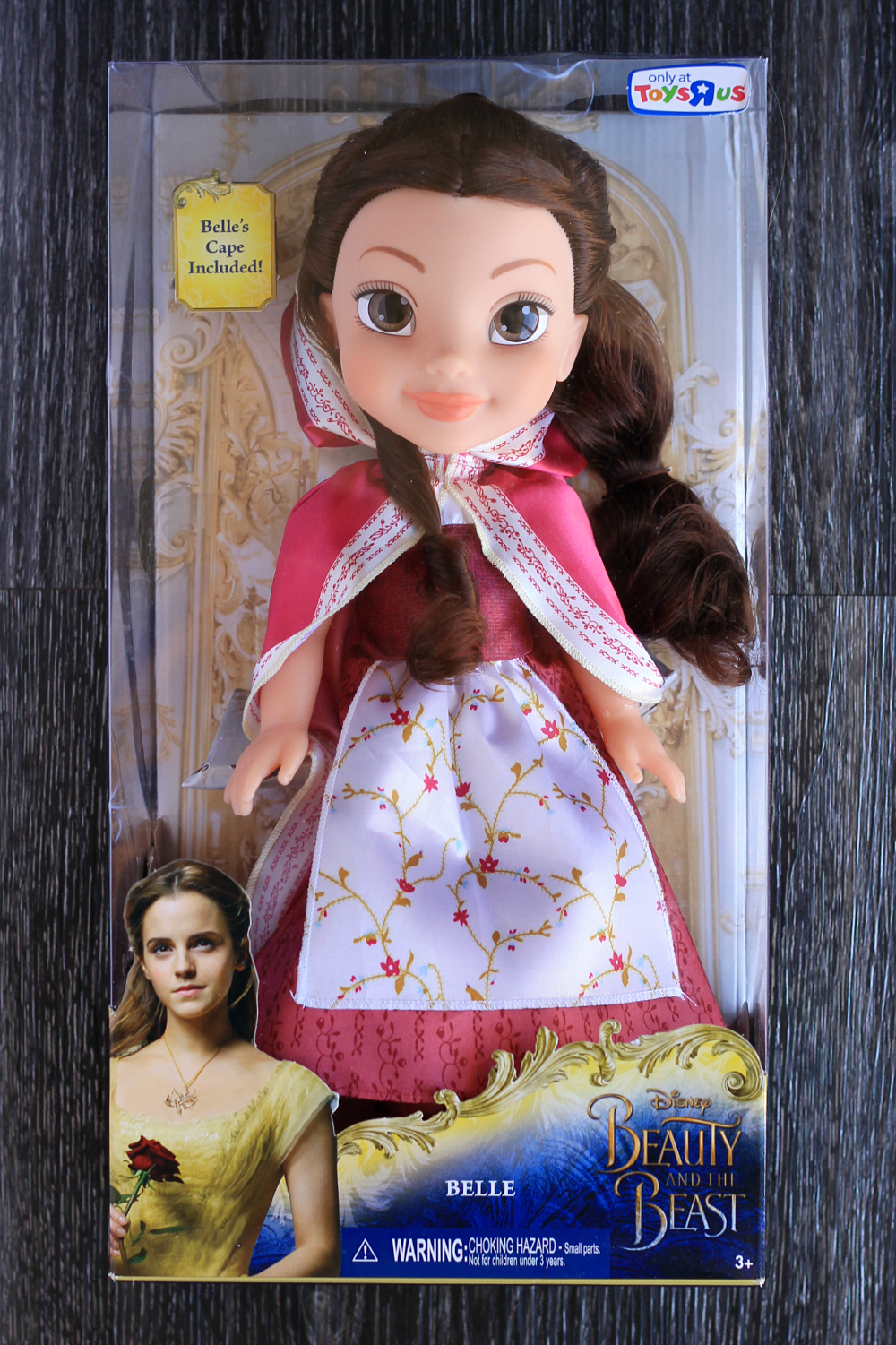 This 14″ Disney's Beauty and the Beast Belle Red Dress/Cape doll is dressed in the iconic cape, as seen in the movie. You will find her in Bella's grocery cart; they often "shop" to feed the Beast!
Grand Romance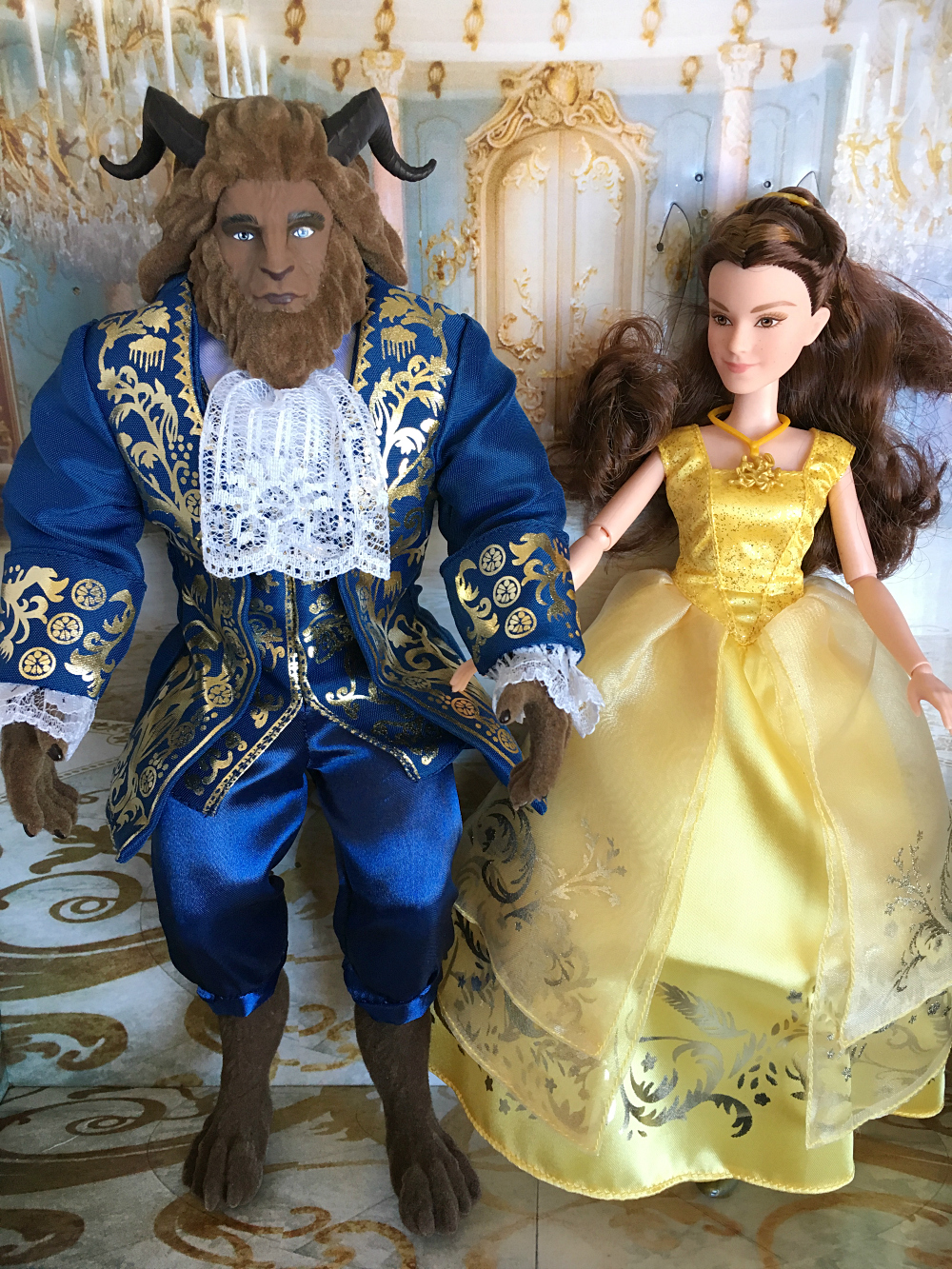 The Disney's Beauty and the Beast Grand Romance is such a classic set. It comes with both Belle and Beast. Bella has had so much fun creating her own scenes for Belle and the Beast!
Belle's Enchanting Ball Gown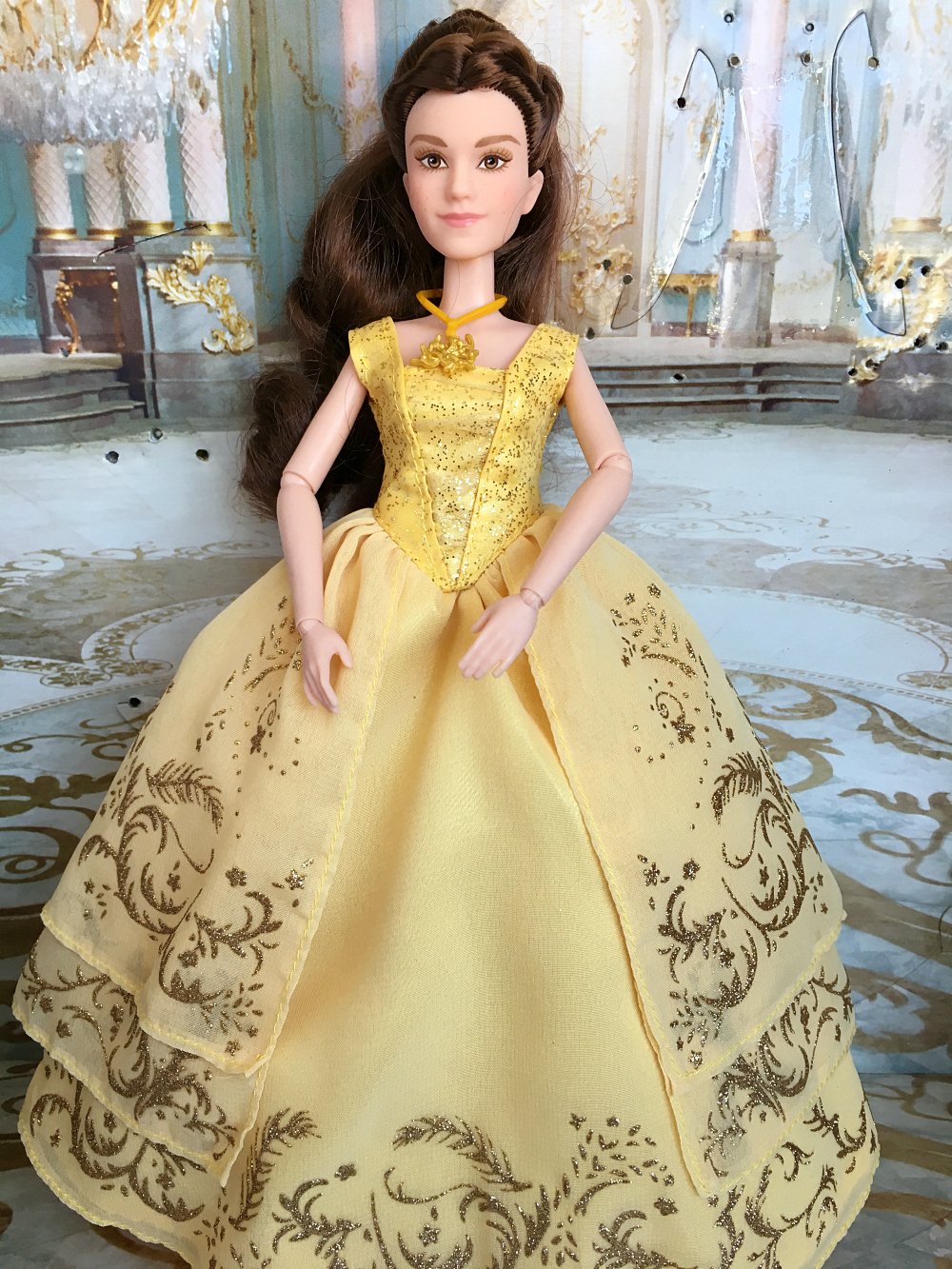 If you are a fan of the classic ball gown that Belle wears, you will absolutely love this doll. It is such a beautiful dress and the detail is amazing! The Disney's Enchanting Ball Gown Belle doll does come with a hair piece, necklace, and removable shoes! I know I would have loved this doll as a child!
Belle's Ball Gown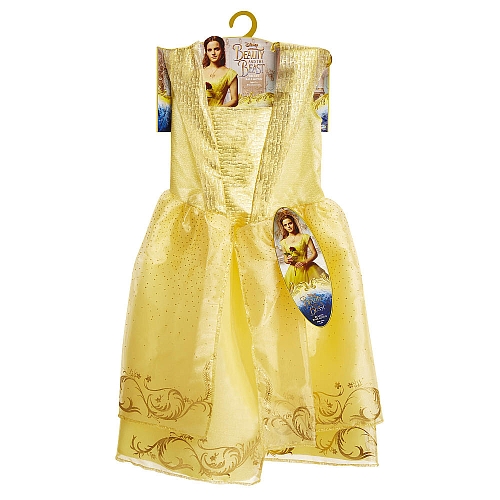 Have a little girl who wants to be Belle? I may or may not have had to bribe Bella to take it off to sleep. Seriously, she has transformed into Belle. I catch her twirling as she watches herself in the mirror. Disney's Beauty and the Beast Belle's Ball Gown fits size 4-6x. While it is a little loose on top for Bella, a quick tie at the back with string fixed that. She will be wearing this gown for years to come and quite possibly this Halloween!
While I remember, my middle daughter Hailee had a complete meltdown when she was younger. Why you ask? Because I did not name her Belle! I wish I still had the video. She was so serious and so mad at me. "Call me Belle, my name is not Hailee". To which I responded, I am sorry Hailee, I named you Hailee and that is your name. She cried and yelled out "I am changing my name to Belle, you will call me Belle". It was adorably heartbreaking to see how much she loved Belle and she still does to this day!
Belle's Dress Up Accessory Set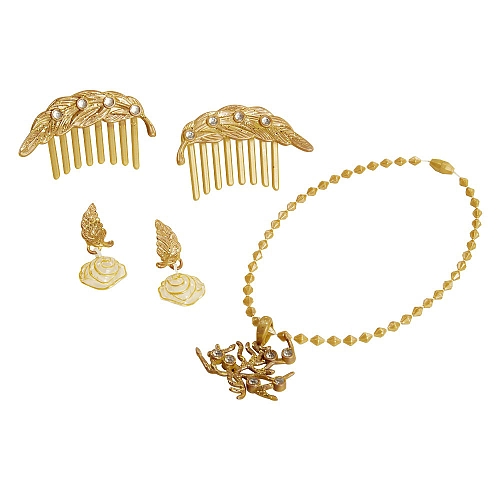 Bella has been enjoying the Disney's Beauty and the Beast Belle's Dress Up Accessories Set. It is a really beautiful accessory set, inspired by the movie, that pairs perfectly with the Belle's Ball Gown. The set includes: two feather hair combs with jeweled details, a pair of rose earrings and the iconic tree of life pendant necklace.
Enchanted Rose Jewelry Box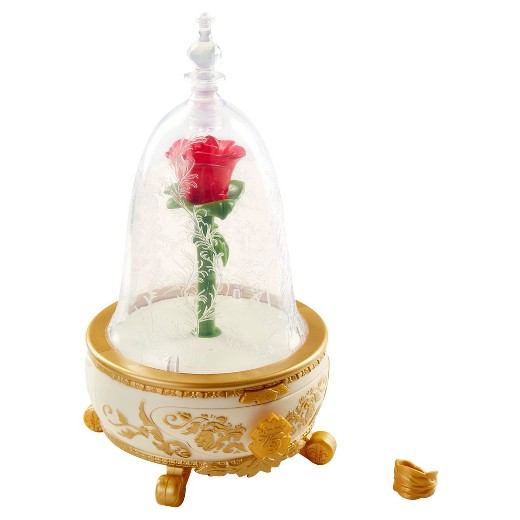 We can't forget the enchanted rose, can we? The Disney's Beauty and the Beast Enchanted Rose Jewelry Box is a perfect place for Bella to store her treasures. She loves that it plays songs from the movie and lights up when she opens and closes it. We may need to invest in some batteries. I have a feeling it won't be long before she wears them out!
Baby Belle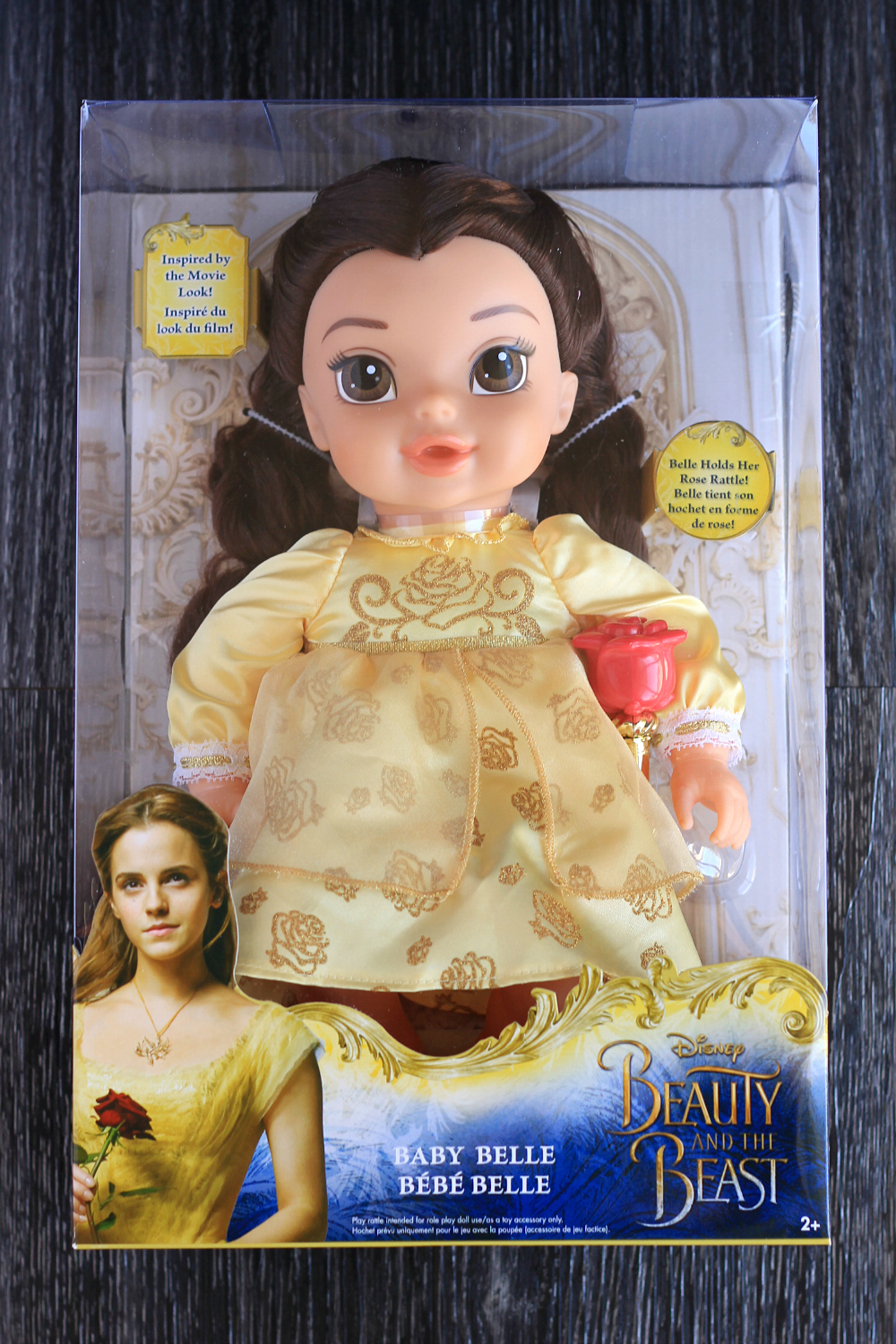 How adorable is this Disney's Beauty and the Beast Baby Belle doll? Bella loves dolls and she has a soft body perfect for cuddling! It is a great doll for the younger Beauty and the Beast fans. Again, the detailing on the dresses of the dolls is incredible. She also has a sweet rose rattle she holds.
Castle Friends Collection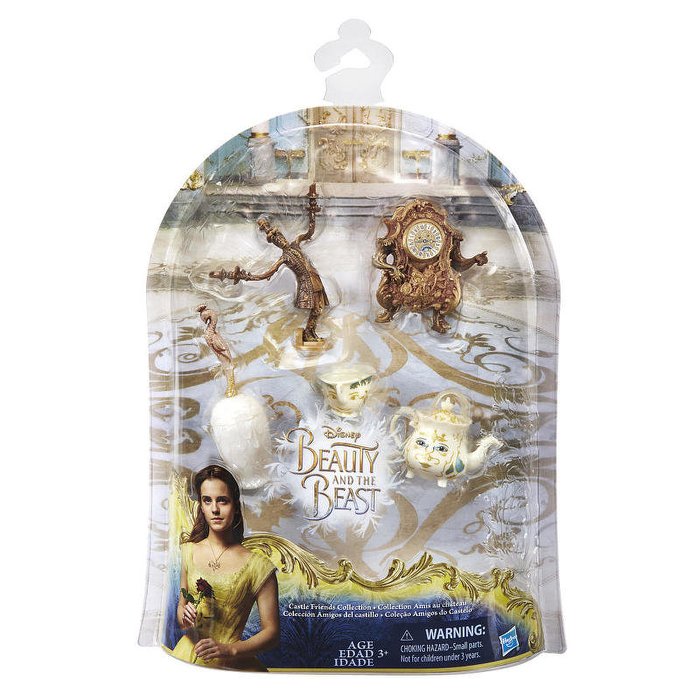 I have to say, the Disney's Beauty and the Beast Castle Friends Collection is my fave. I can't even begin to describe how amazing these little figures are. The detailing on the is remarkable. This adorable set features some of the most loved characters from the live-action movie, including Chip, Mrs. Potts, Cogsworth, Lumiere, and Plumette.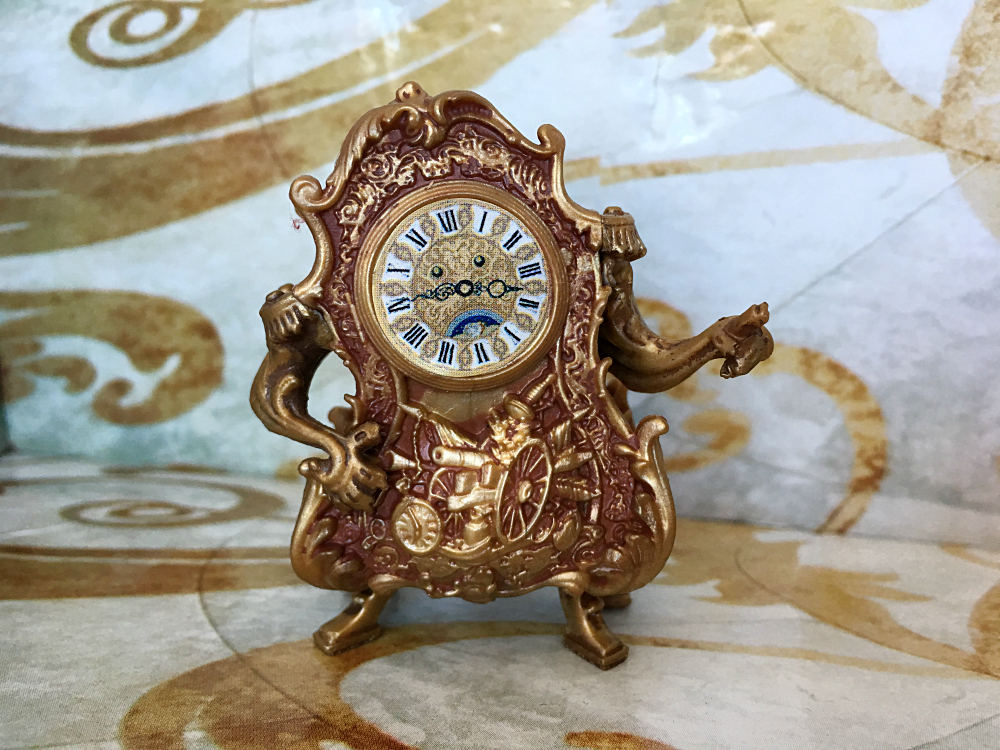 Look at the detail on Cogsworth, incredible! I kind of want him for myself, do you think Bella would notice?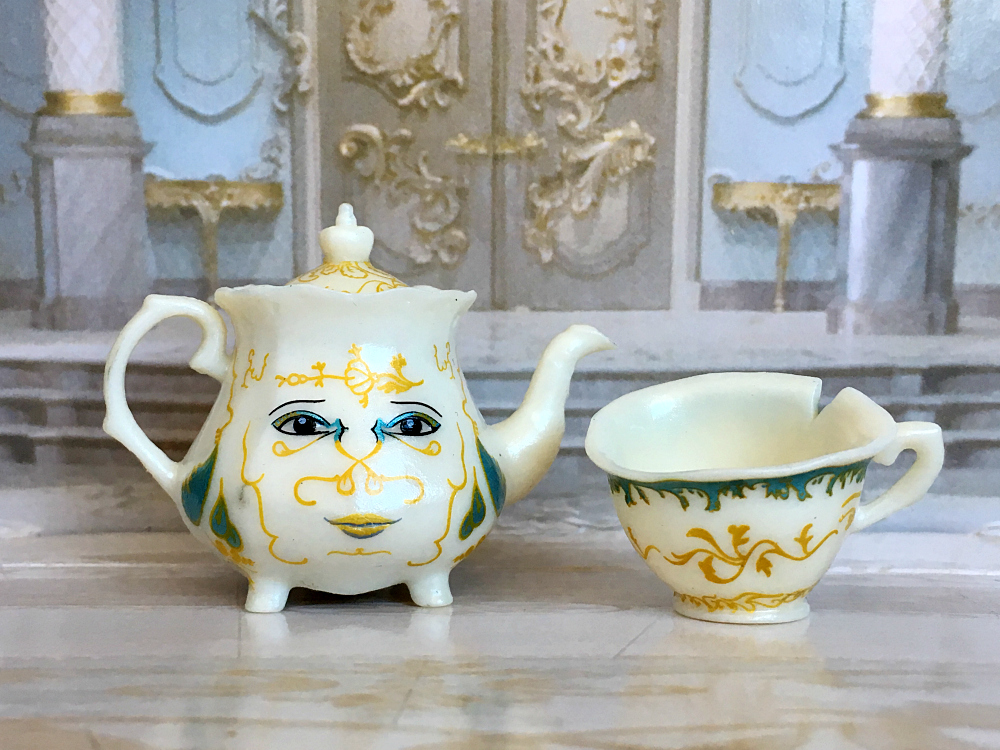 These are Bella's favourites out of the Castle Friends Collection. She carries them in her little purse everywhere with her.
Shop Toys R Us For Disney's Beauty and the Beast Toys
Head over to Toys R Us to check out all the amazing new Disney's Beauty and the Beast toys. As a special offer, receive 15% off of your total purchase on Beauty and the Beast Live Action Movie products. Enter coupon code BATB10 at checkout!
Discount may only be applied once. Offer is valid on regular priced product only. This offer cannot be used in conjunction with any other coupon or savings offer. Discount is valid online only. Offer valid from February 20 – April 30, 2017.
ENTER TO WIN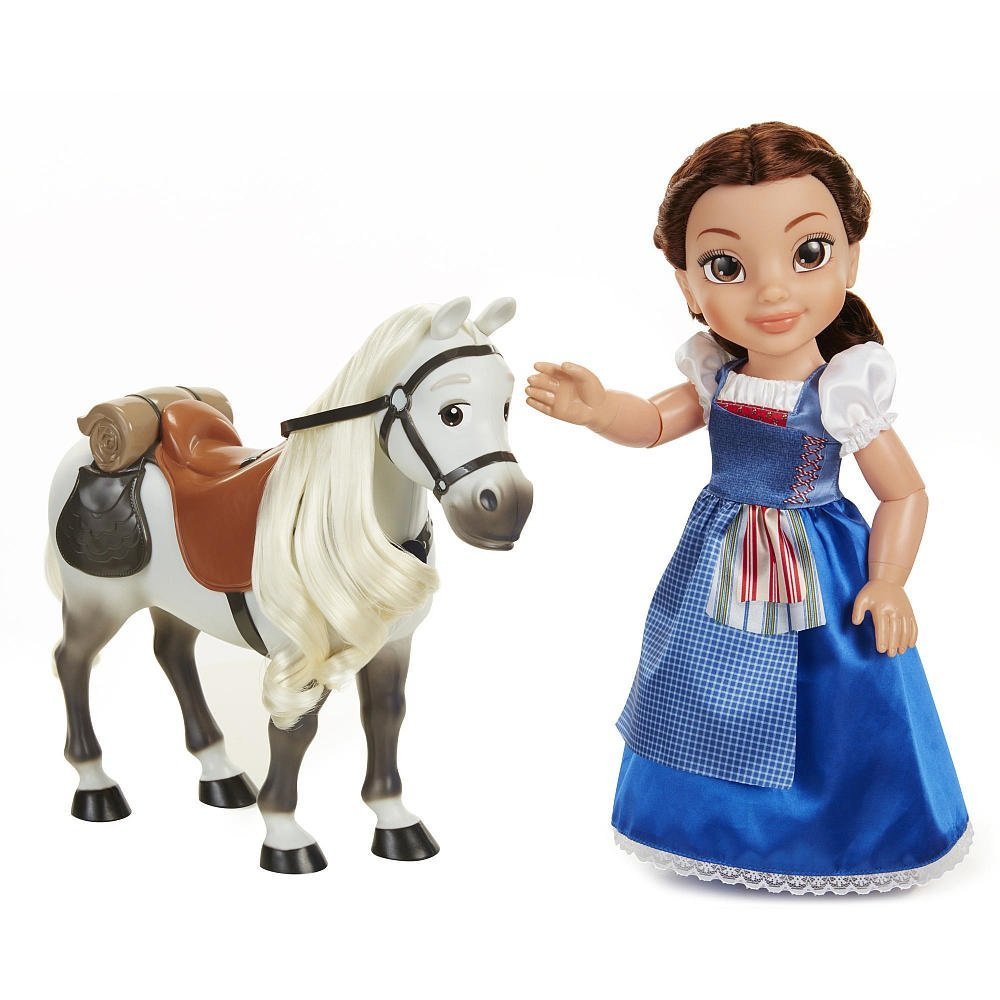 I have teamed up with Toys R Us Canada to offer this amazing giveaway to the Extreme Couponing Mom readers. One lucky winner will win a Disney's Beauty and the Beast Belle and Philippe toy valued at $80!
Use the form below to enter. Entries are verified prior to drawing a winner. A winner will be randomly drawn on April 21, 2017. The winner will be contacted via email and will have 24 hours to respond.
PLEASE NOTE: THE FIRST ENTRY ON THE FORM IS TO LEAVE A COMMENT ON THIS BLOG POST. PLEASE ENSURE YOU SCROLL DOWN TO THE BOTTOM OF THIS PAGE UNTIL YOU SEE THE COMMENT BOX TO WRITE YOUR COMMENT. THANK YOU!
Disney's Beauty and the Beast Belle and Philippe Toy Giveaway
Disclosure: Although this post has been sponsored by Toys R Us Canada and we were sent product for review consideration, the opinions and language are all my own, and in no way do they reflect Toys R Us Canada. Any product claim, statistic, quote or other representation about a product or service should be verified with the manufacturer, company, provider or party in question.