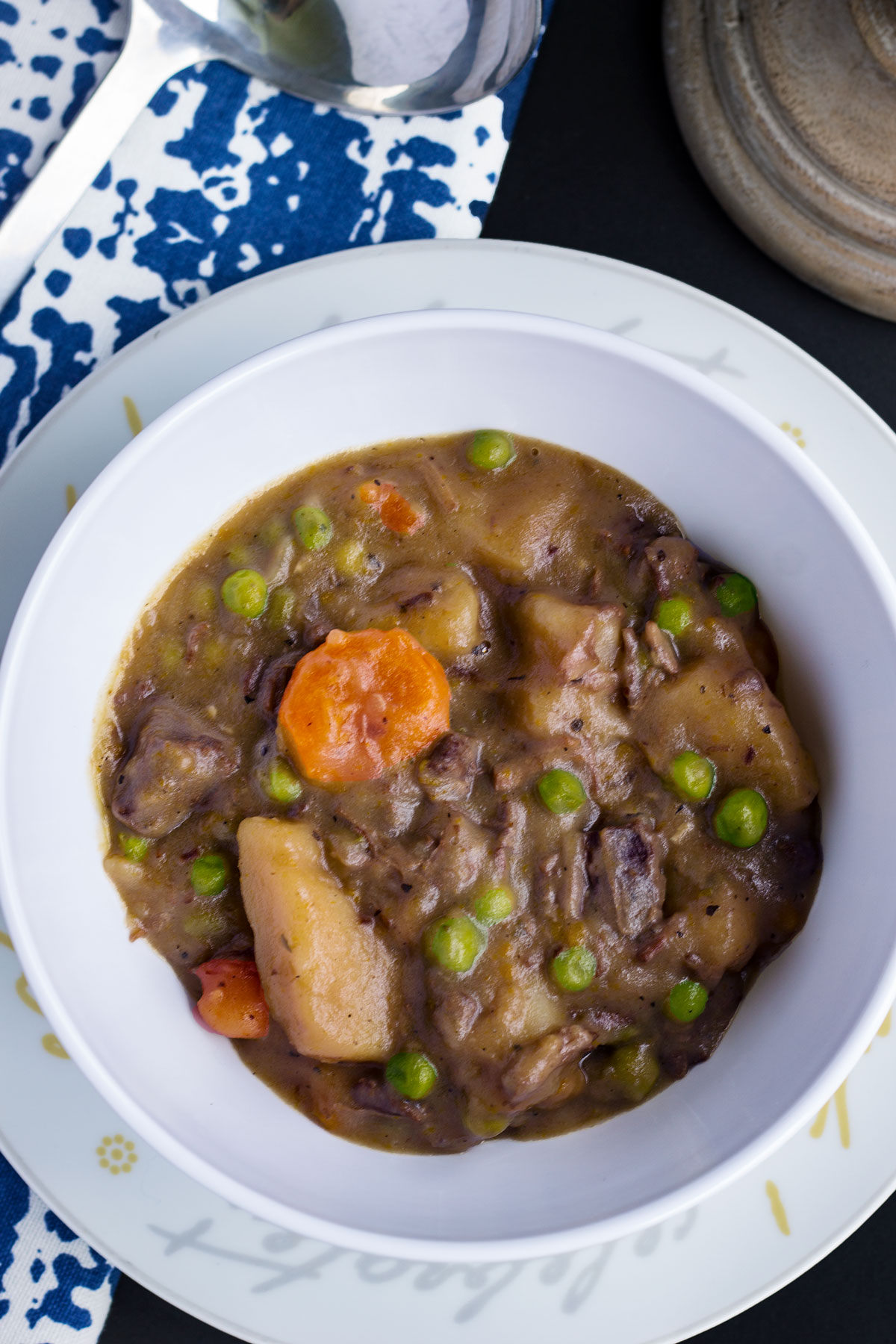 Alright folks, I am back with another amazing Instant Pot recipe today – Instant Pot Beef Stew!
I recently bought a second 8 quart Instant Pot during Amazon Prime Day and since its arrival I have been cooking up a storm.
One of the many things my family loves to eat is stew. I make one heck of a chicken or beef stew, according to my family.
The other night I decided it was time to adapt my amazing beef stew recipe for the Instant Pot. I don't know why I get so nervous converting my recipes, I honestly have not had a single Instant Pot recipe fail yet … knock on wood.
If you are new to the Instant Pot world, you will want to read my Instant Pot Tips For Beginners post.
You may also want to watch my video on how to run the initial pressure test to ensure your pot is in working order!
When I make stew I usually make a large batch. I like having leftovers so I don't have to cook for a few nights, or the ability to freeze the leftovers for a fast dinner in a few weeks.
I had to pull out both of my Instant Pots for this meal, but don't worry, I am giving you the normal size recipe!
It is really hard to pick just one of my favourite things about the Instant Pot. I honestly have yet to find something I don't love about it.
With that said, I really do love that we can eat meals all year round that would normally overheat my house in the summer if done on the stove or in the oven.
Instant Pot Beef Stew
If you love a delicious and hearty beef stew, then you need to try this Instant Pot Beef Stew recipe.
Not only is it incredibly easy, it is also faster than the stove top method. My meat was literally fall apart, melt in your mouth perfection!
I was slightly worried about having my potatoes disappear. When I make stew on my stove top I usually have to do my potatoes in a separate pot, or add them in much later. If I don't they tend to vanish.
I am happy to say that when I opened my Instant Pot my taters were still there in one piece.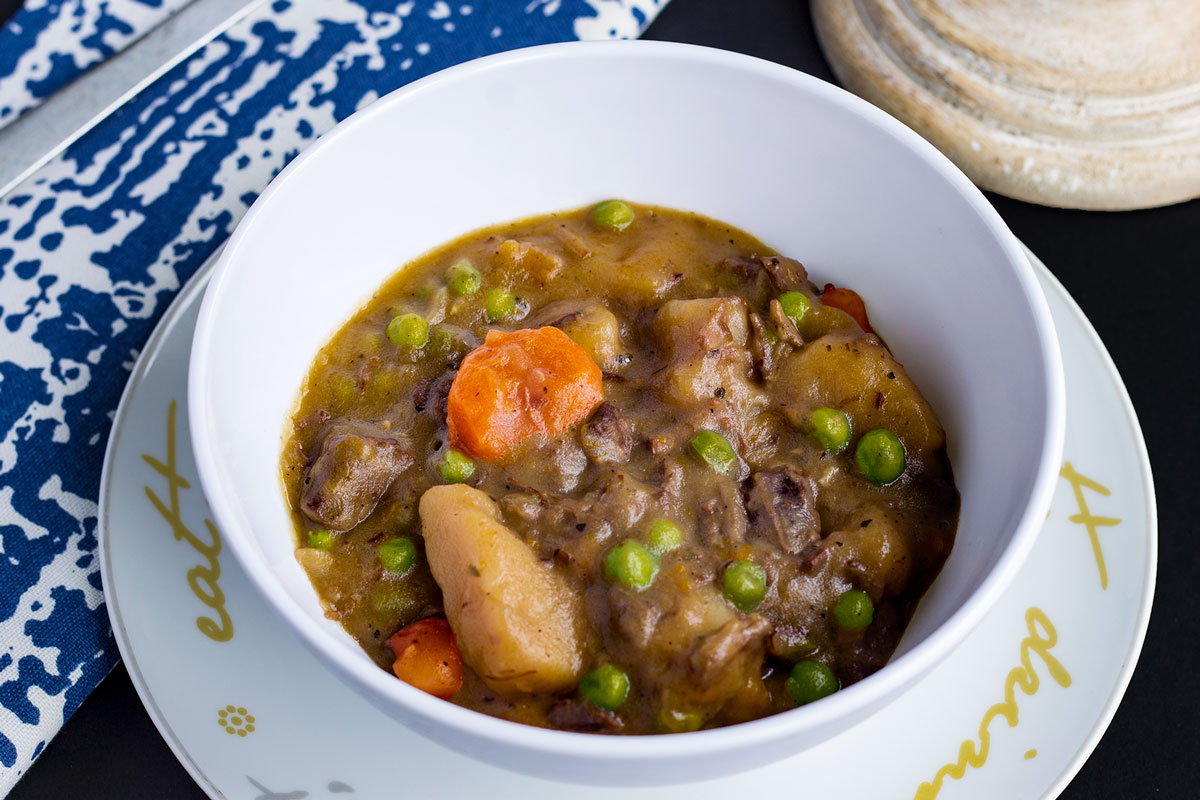 Print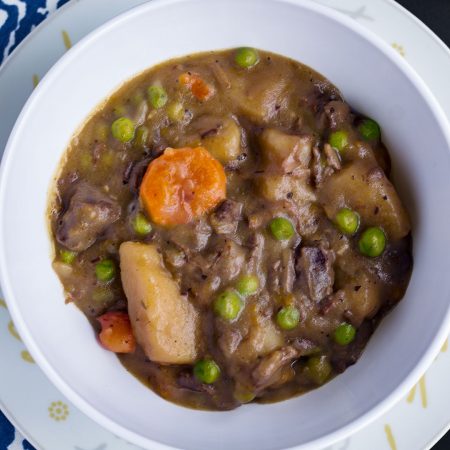 Instant Pot Beef Stew
---
Author:

Prep Time:

10 mins

Cook Time:

35 mins

Total Time:

45 minutes

Category:

Main
Ingredients
Instant Pot Beef Stew
2lb Stewing Beef (cut into bite sized pieces)
1 Large Onion (finely chopped)
5-6 Cloves Garlic (finely chopped)
2-3 Cups Sliced Carrots or Baby Carrots
4-5 Medium Potatoes (cut into bite sized pieces)
1 Cup Frozen or Fresh Peas (optional)
1 Cup Frozen or Canned Corn (optional)
4-8 Cups Water
Olive Oil
Salt and Pepper to taste
Roux For Gravy
---
Instructions
Instant Pot Beef Stew
Turn your Instant Pot on sauté, add in some olive oil and wait for the display to say hot.
Once hot add in your onions and garlic, sauté for 2-3 minutes.
Next, add in your carrots and sauté for another 2 minutes.
In a large measuring cup mix 4 cups of water per 1 package of your Club House mix, 8 cups total water for a large batch in an 8 quart or 4 cups for a smaller batch or the 6 quart, and pour into your Instant Pot.
Next, add in your beef and potatoes, then give everything a good stir.
Using the meat/stew button on your Instant Pot, set it for 35 minutes, ensuring your vent is set to the sealing position.
When the 35 minutes is up you will want to let your pot naturally release pressure for 15 minutes. The timer will start to count up, when it reaches 15 minutes you can proceed to quick release the remaining pressure and turn off/unplug your Instant Pot.
Add in your peas and corn, then give a good stir, they will cook as you make your roux to thicken the gravy.
Roux For Gravy
In a small pot on your stove on medium heat add in a chunk of butter and let it melt.
Once melted add in one spoonful of flour at a time, stirring until fully mixed each time. Do this until you get a semi-thick paste.
Add your roux into your stew and mix well until your stew thickens, then serve and enjoy!
Notes
Remember the cook time does not include the time it takes for your pressure cooker to come to pressure. The time it takes to come to pressure will vary.
This recipe was made using the 8 Quart Instant Pot. If you have a smaller Instant Pot or want to make a smaller batch you should adjust the liquid to 4 cups vs 8 so you do not overload your Instant Pot or have too much gravy. Always make the ClubHouse packets 1 packet to 4 cups water. This is to ensure it doesn't turn into gravy while cooking and scorch as it is meant to thicken while cooking in a slow cooker when done by the package instructions.
Also ensure when you are pressure cooking that your valve is set to sealing not venting or it will not come to pressure.
Don't forget to check out my other delicious and easy Instant Pot recipes!
Tell me in the comments below what your favourite meal to cook in the Instant Pot is!