Bread Price Fixing: Did You Buy Bread At Loblaws?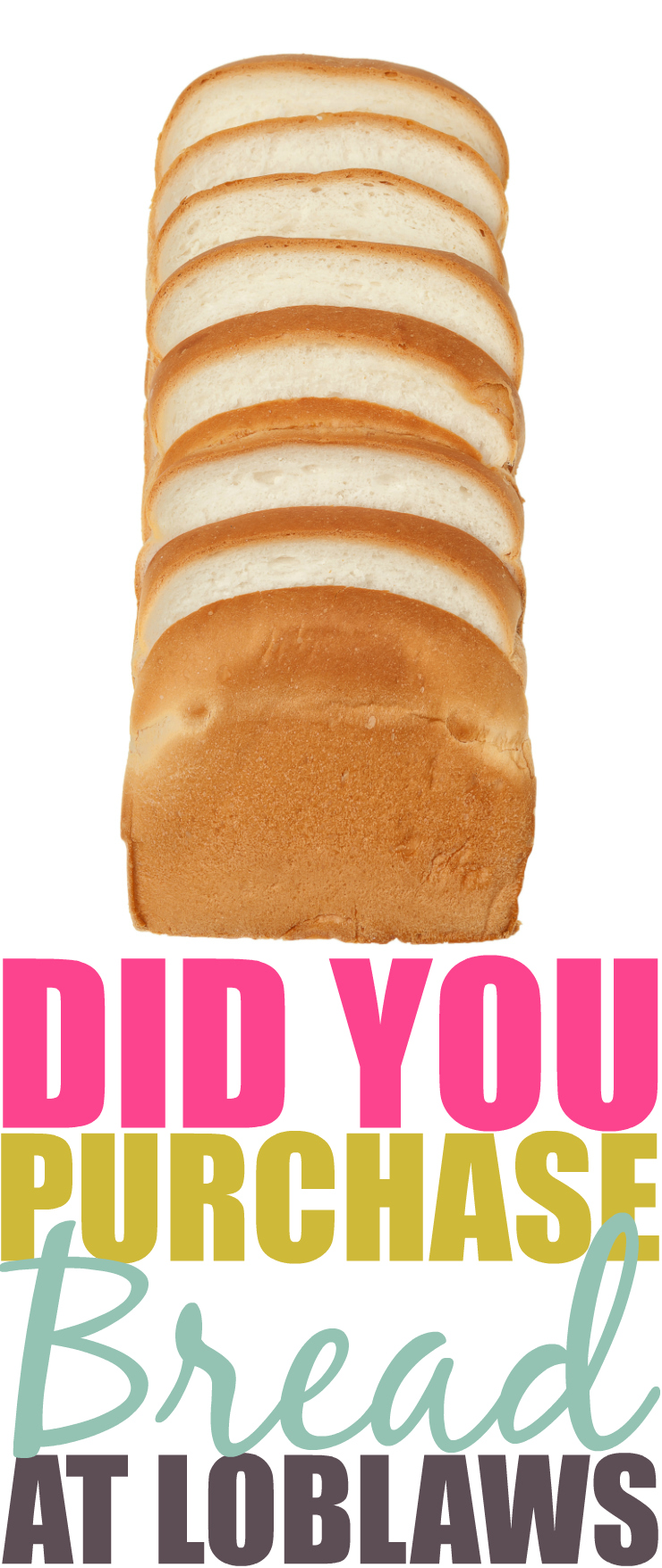 I'm sure many of you have heard of the bread price fixing issue.
If not, long story short, the Competition Bureau is investigating at least seven companies for allegations of bread price-fixing, according to court documents.
"This is an allegation that seven companies — seven of the biggest companies that make bread or sell bread — were conspiring together to increase prices," Globe and Mail reporter Marina Strauss told The Current's Anna Maria Tremonti.
Last month Loblaw Companies Ltd. and its parent company, George Weston Ltd., admitted to participating in a bread price-fixing arrangement from 2001 until 2015.
Bread Price Fixing & The Loblaws $25 Gift Card
After admitting to their participation in the industry-wide bread price fixing, Loblaws Companies Ltd. announced they would be offering a $25 gift card to their customers as a goodwill gesture.
"This conduct should never have happened. The gift card is a direct acknowledgement of that to our customers. We hope that they'll see it as a meaningful amount that demonstrates our commitment to keeping their trust and confidence,"" said Galen G. Weston.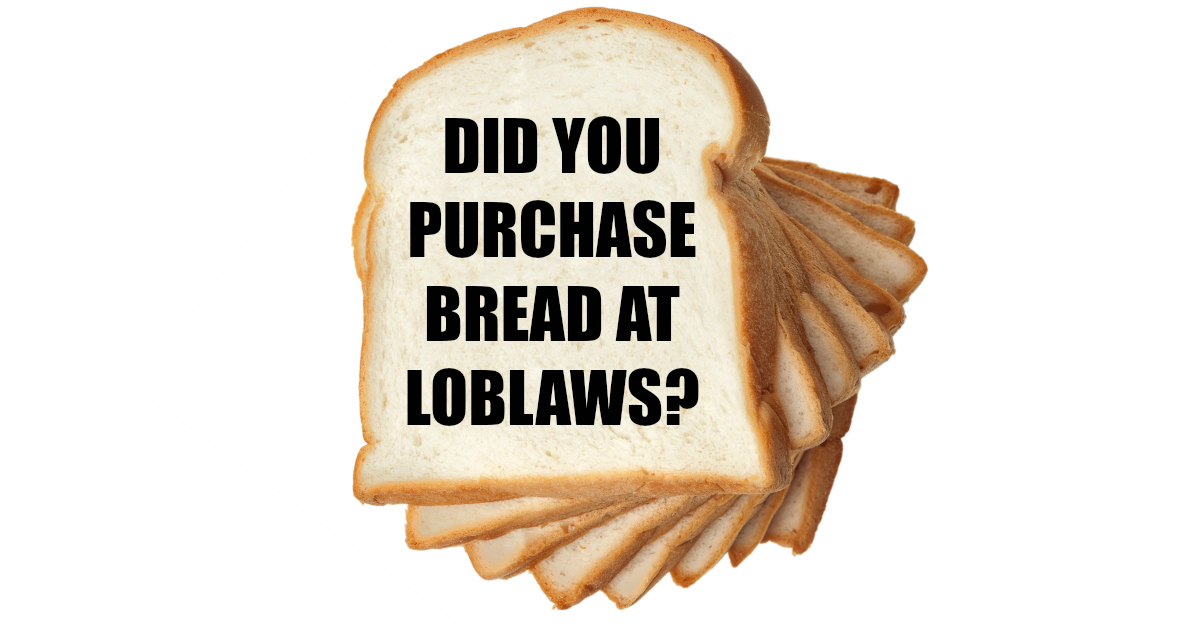 ELIGIBILITY
You are eligible to receive a $25 Loblaw Card if:
You purchased one or more of the following brands of packaged bread from Loblaws banner stores between January 1, 2002 and March 1, 2015:
Ben's Bread
Bon Matin Bread
Country Harvest Bread
Dempster's Bread
D'Italiano Bread
Gadoua Bread
McGavin's Bread
No Name Bread
Old Mill Bread
POM Bread
Weston Bread
Wonder Bread
Loblaws Banner Stores:
Loblaws
Atlantic Superstore
Bloor Street Market
Cash & Carry
Club Entrepôt
Dominion (in Newfoundland & Labrador)
Extra Foods
Fortinos
Independent City Market
Loblaws City Market
Maxi
Maxi & Cie
No Frills
Presto
Provigo
Provigo Le Marché
Real Canadian Superstore
Real Canadian Wholesale Club
Valu-mart
Wholesale Club
Your Independent Grocer
Zehrs
In order to be eligible you also have to be the age of majority.
That means you must be 18 years or older if you live in:
Alberta
Manitoba
Ontario
Prince Edward Island
Québec
Saskatchewan
Or 19 years or older if you live in
British Columbia
New Brunswick
Newfoundland and Labrador
Northwest Territories
Nova Scotia
Nunavut
Yukon
To receive a card, complete and submit a registration form.
Registration forms must be submitted by May 8, 2018 in order to be eligible.
If you are wondering if you register for and obtain a $25 Loblaw Card, does that mean you are not allowed to participate in a class action against Loblaw?
The answer is NO!
Registering for and obtaining the $25 Loblaw Card will not affect your right to participate in a class action or to receive any incremental compensation that may be awarded by the court.
However, if you do register for the gift card, $25 will be deducted from any compensation that you may otherwise be entitled to receive.
That compensation can be from any class action judgment against, or settlement with, Loblaw relating to any overcharge on the price of packaged bread.
CLICK HERE TO REGISTER FOR YOUR $25 LOBLAWS GIFT CARD