Does Your Child Have Nighttime Accidents? 5 Bedwetting Products to Try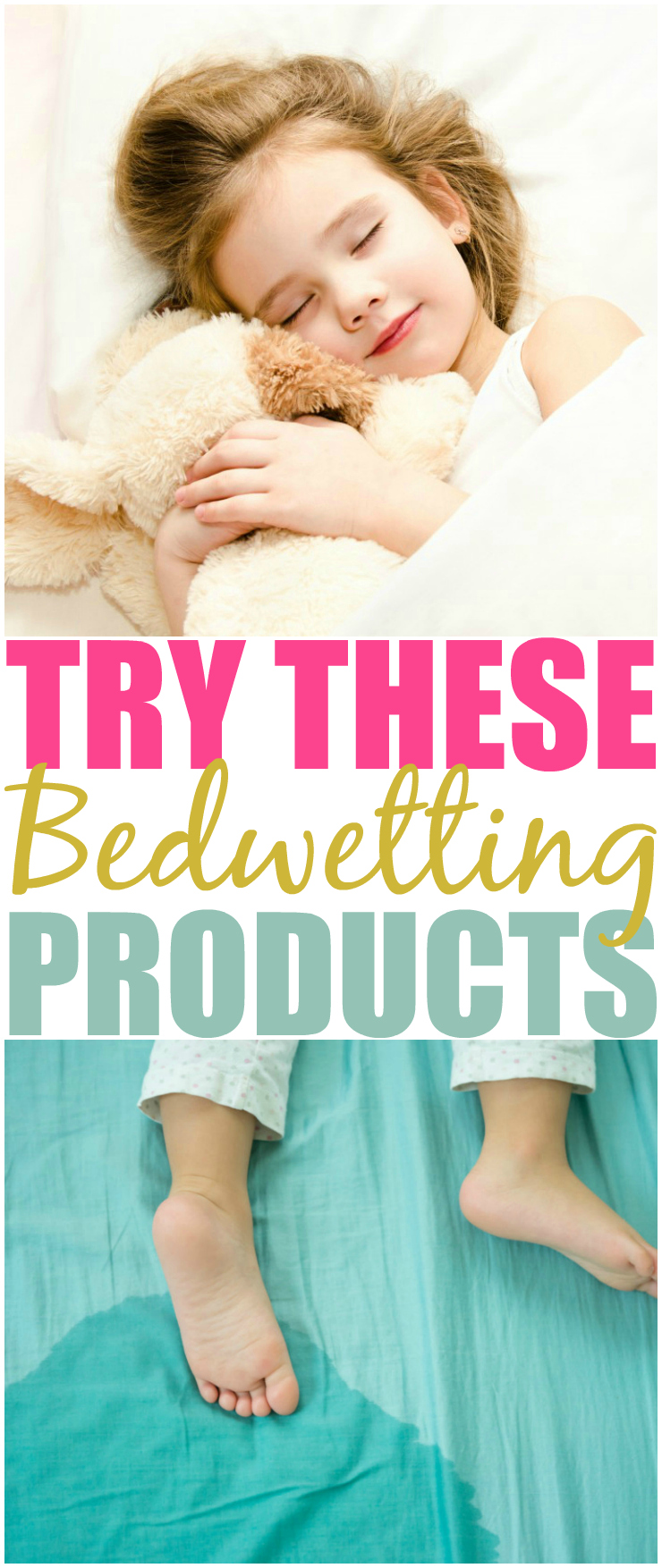 Many parents assume that once the potty training days are fully behind them, nighttime accidents are a worry of the past. But for 1 in 9 children, bedwetting, or "nocturnal enuresis", is an issue they could face for years to come.
There may be a number of reasons your child struggles with bedwetting, and while treatments are available in certain cases, sometimes the only solution is to wait until your child grows out of the problem naturally. Your child has no control over their nighttime accidents, so the best thing parents and caregivers can do is to provide loving support until the bedwetting has ended.
5 Bedwetting Products To Help Manage Nighttime Accidents
For many knowing where to start and what bedwetting products to use can be exhausting. Today I break down the pros and cons of 5 bedwetting products you can use to help manage your child's nighttime accidents.
Waterproof mattress protector sheets
This is a product parents commonly reach for because plastic sheets have been around for decades. However, over the years waterproof mattress protectors have evolved, and are offered in non-plastic!
Pros:
reusable
protects the mattress
Cons:
very noisy when children shift around at night
does not protect the bedding from accidents
Disposable underpants
Another common parent pick, absorbent disposable underpants are made specifically for older kids, whereas training pants and conventional diapers are best for toddlers.
Pros:
protects mattress, bedding, and pajamas
Cons:
should not be reused in the absence of an accident for hygienic reasons
some children do not like wearing them
Disposable mattress pad
The need for convenience and quick midnight cleanups makes a disposable pad an excellent choice for families. The new GoodNites® Bed Mats have the same absorbency as high quality disposable underpants, such as GoodNites® Underwear, and feature adhesive strips to keep the Bed Mat in place all night long. The Bed Mat's large size makes the product appropriate for any user, including children of all ages and adults.
Pros:
protects the mattress and bed sheets
cloth-like material is more comfortable and less noisy to sleep on than plastic sheets
can be reused the next night in the absence of an accident
Cons:
Reusable mattress pad
Reusable pads are often used in hospitals and care homes, but require proper laundering in the event of an accident.
Pros:
Cons:
absorbency can decrease with extended use
tends to shift out of position and bunch uncomfortably on the sleeping surface
Sensory alarm
A sensor clips to your child's regular underpants and will activate when it detects the first sign of wetness. Alarms can include sound, vibration, or both.
Pros:
can help heavier sleepers wake up to use the bathroom
some models include a transmitter to alert a parent as well, like a baby monitor
Cons:
does not offer any wetness protection if the child does not awaken in time
Disclosure: Although this post is sponsored by GoodNites, the opinions and language are all my own, and in no way do they reflect GoodNites. Any product claim, statistic, quote or other representation about a product or service should be verified with the manufacturer, company, provider or party in question.