Have A Stress Free Vacation, Bedwetting Travel Tips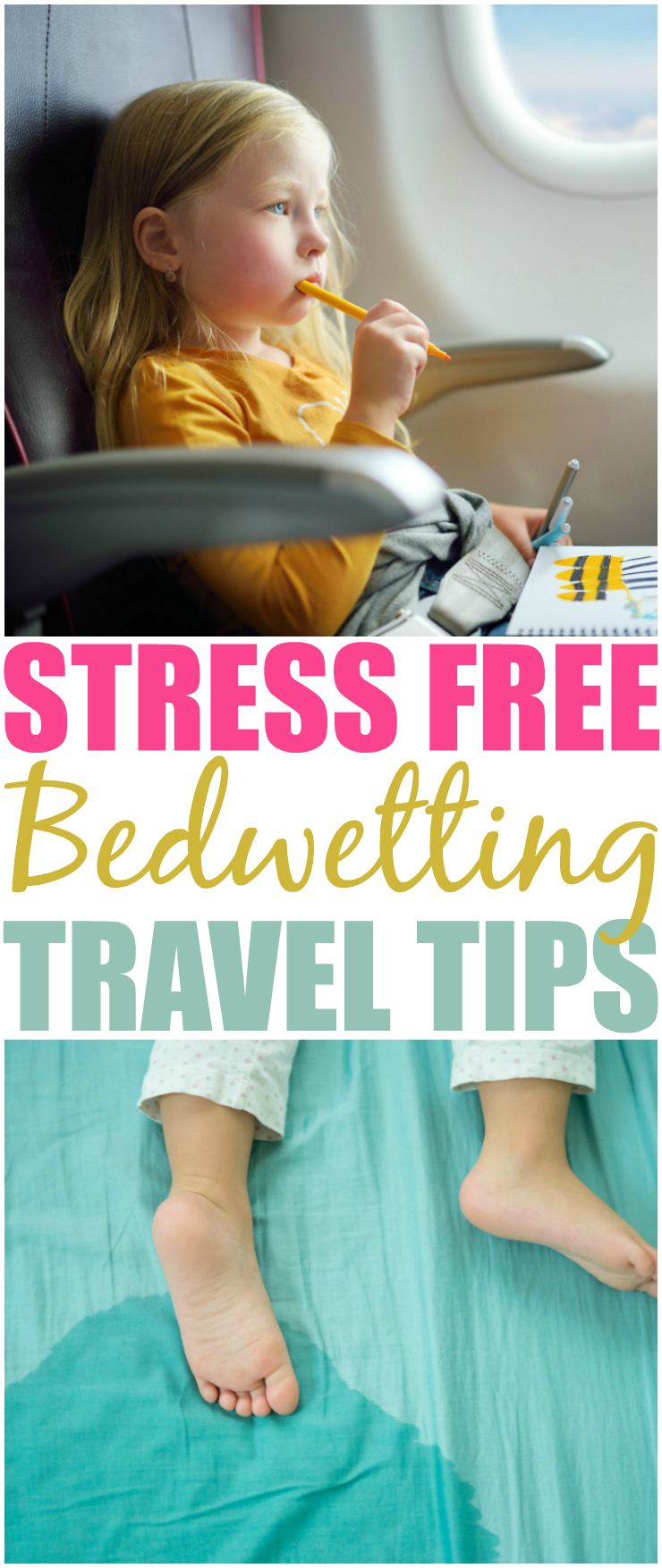 There is no easy cure for children dealing with nighttime accidents. They need time and especially patience to help them grow out of this frustrating stage.
When your child is a bedwetter, it can put a big damper (no pun intended) on planning family vacations. But that doesn't mean saying no to an overnight stay at Grandma's or canceling a family camping trip to the lake – all you need is a strategy and one that works.
Bedwetting Travel Tips
Bedwetting is a common problem without a one-size-fits-all solution. The best thing parents can do is to remove as much stress as possible from the situation and help our kids get through this trying time.
The truth is, kids who regularly wet the bed will do it no matter where they are. Instead of kissing that trip to Disney World goodbye, check out these bedwetting travel tips.
Stay Protected
GoodNites® Bed Mats are absorbent and durable, designed to contain the mess to just the mat and nowhere else. It's a simple solution for at home or on the go and since it's disposable, cleanup is a snap. So go ahead – accept that invitation to a friend's cottage for the weekend or load up the minivan for an impromptu road trip, and stop letting enuresis cramp your plans.
Keep Hydrated
Remember that drinking water is important, especially if you're traveling in hot weather. Make sure your child stays hydrated as constipation will only make bedwetting worse.
Keep Routine
If needed, schedule a midnight bathroom break and keep up that routine whether at home or on the road.
Prepare For Accidents
Always be prepared for accidents, it is better to be prepared than not. Don't forget to pack an extra pair of pajamas and spare GoodNites® Bed Mats just in case.
Bedwetting can resolve quickly or slowly. As long as you have a good strategy and one you follow wherever you go, you can be sure your child can participate in all your family fun, and still have a good night's rest.
Disclosure: Although this post is sponsored by GoodNites, the opinions and language are all my own, and in no way do they reflect GoodNites. Any product claim, statistic, quote or other representation about a product or service should be verified with the manufacturer, company, provider or party in question.