13 Things You'll Wish You Had Packed In Your Hospital Bag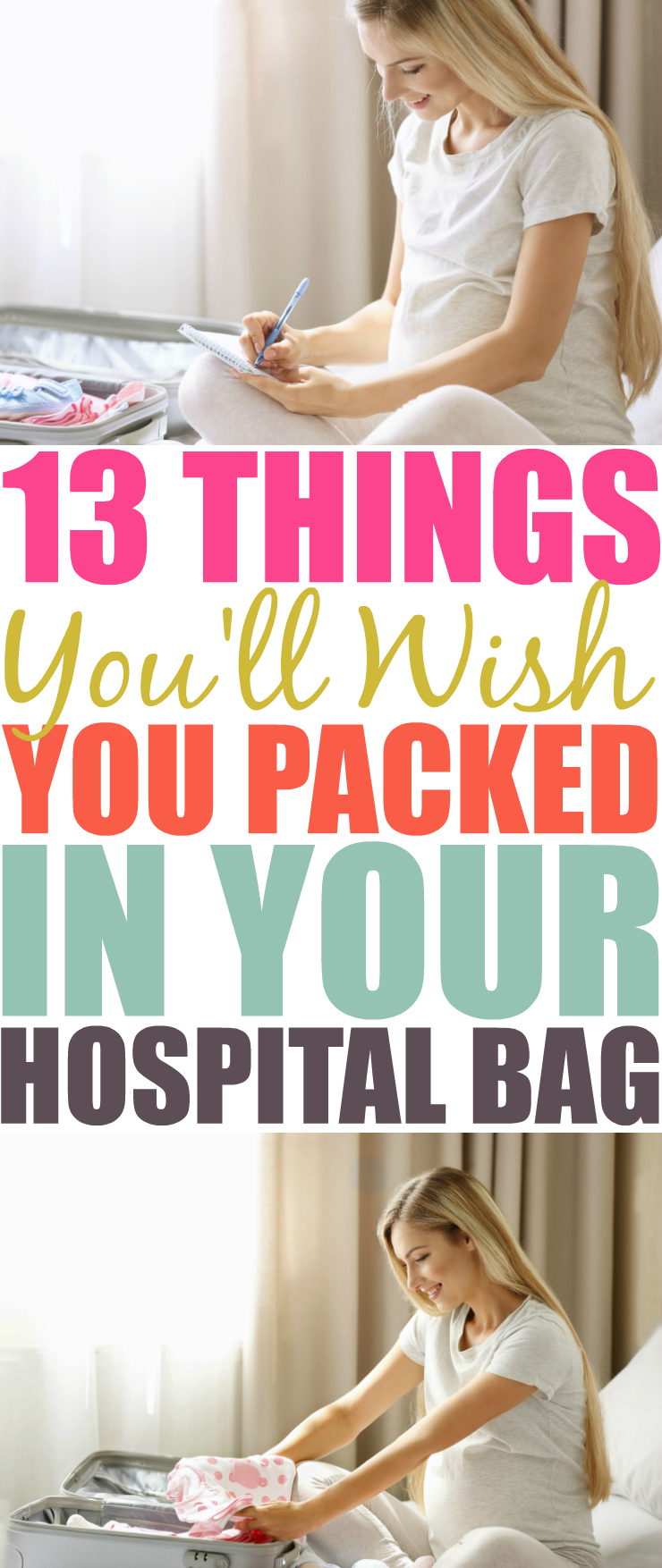 If there is one thing you should do sooner than later during your pregnancy, it is packing your hospital bag. Ladies, there is honestly nothing worse than the feeling of regret, in the middle of the night when you realize you need or want something you didn't pack!
I've had three babies. I had my first daughter when I was only 19 years old, and I certainly learned the lesson of packing regret. While I learned a valuable packing lesson after having my first baby, my second was an unplanned c-section. Again, I had some regrets, but not nearly as many as the first time! With my last, Bella, I went into labor on December 27th and she was not due until February. I didn't even have a bag packed at this point and I am not sure if I did I would have remembered to take it with me as it was a life or death situation.
So momma's, when I tell you to pack your bag early, I mean it. There is nothing wrong with being prepared early, continuing to pack as the months progress, and you get closer to your delivery date!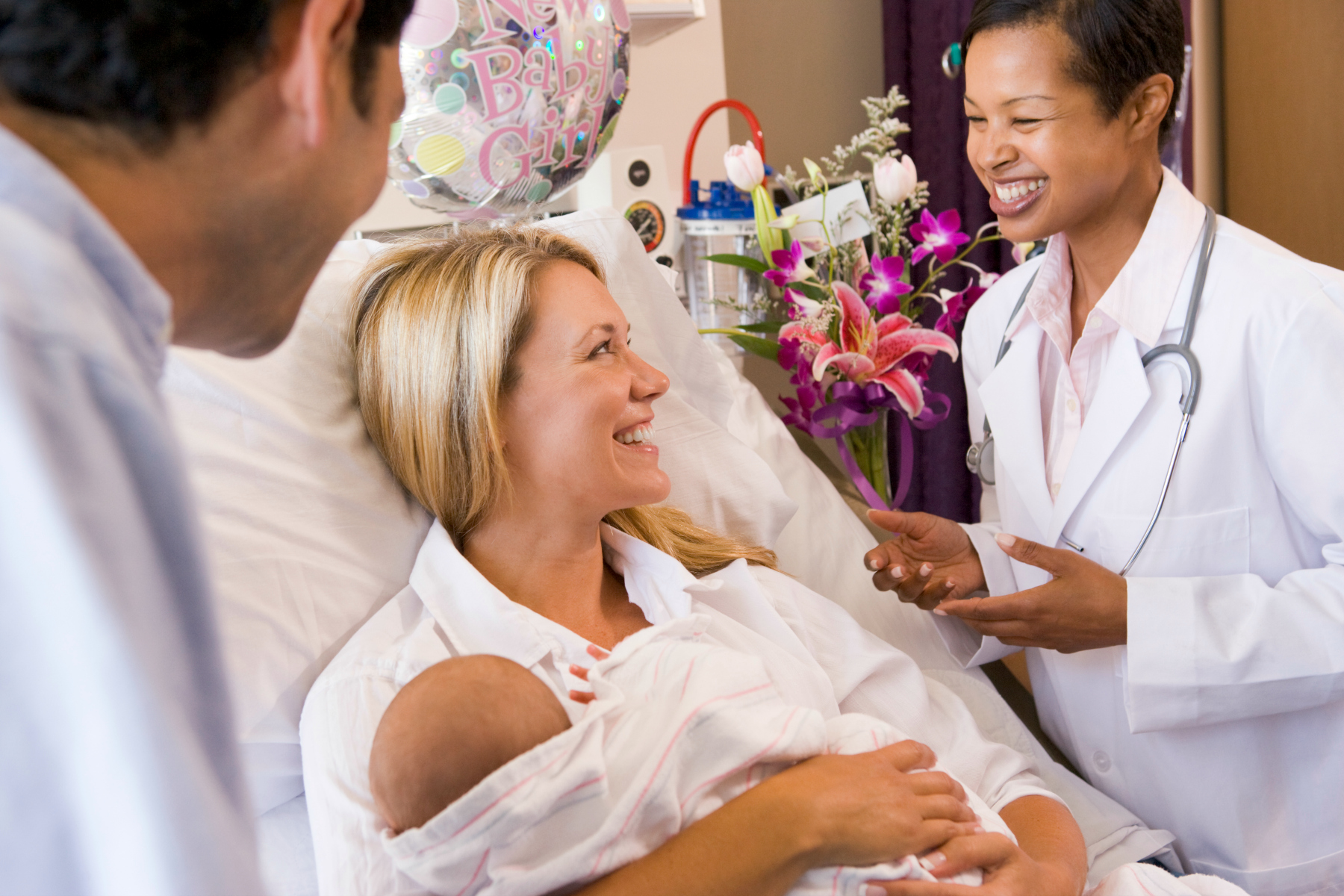 13 Things You'll Wish You Packed In Your Hospital Bag
For the most part we have a general idea of what should get packed. We will need clothes for ourselves and the baby, diapers, wipes, toiletries, and so on. What we usually do is forget to pack the things that matter almost as much as the obvious things. Below I am sharing with you 13 things you'll wish you had packed in your hospital bag. You will usually realize this at the most inconvenient timing, like in the middle of the night!
1. Sugar-Free Candy
During labor your mouth tends to get dry, so having some sugar-free candy in your hospital bag will help reduce it. Stick to sugar-free as candy containing sugar will make you thirsty and you normally can't drink fluids while in active labor.
2. Pillow
Not only is a hospital pillow uncomfortable, they usually only give you one. Having your own pillow will give you extra comfort when doubled with the hospital provided pillow.
3. Bath Towel
Hospital towels are thin, not very fluffy, and have been used by multiple people. Be sure to pack your own towel, or towels depending on how long you plan to stay.
4. Lip Balm
The air in hospitals is extremely drying and the last thing you will want is chapped lips. Toss your favourite lip balm into your bag to keep your lips moisturized during your stay.
5. Hair Ties
If you are like me and have long hair, you will want to pack some hair ties or head bands to keep your hair out of your face (and baby's). You probably won't have much time to style your hair after having a baby, so throwing it up in a pony or bun will be helpful!
6. Chargers
There is nothing worse than forgetting a charger and having your electronics run out of battery. Hospital phones and tv's are a cost you don't need to swallow with today's technology. Throw your phone, camera, and tablet chargers in your bag to keep everything running.
I love the AmazonBasics chargers for my iPhone and iPad. As a Prime Member I get an additional 20% discount of the price (regular or sale) too!
7. Cash & Change
If you get a midnight craving and the hospital cafeteria is closed you will need to rely on the vending machines for a quick fix. While technology has advanced a lot since the birth of my first daughter, vending machines in hospitals may still only accept money.
8. Food
This sort of ties in with the above tip, pack food ladies! You know how you snack at home, you will likely be hungry at the most inconvenient time in the hospital. Having snacks in your bag will be much appreciated by your hungry self at 2:00 in the morning as you are up feeding the baby!
9. Facial Wipes
Depending how sore you are from your birth you may not want to always get up to freshen up for guests. Having some facial wipes close by to freshen up your face is something you might not have though about, but you will appreciate having.
10. Baby Book
A baby book is probably the last thing on your mind to pack. However, if you want to record your new baby's hand and footprints the day they are born, throw it in there. Also, you will now have what is called mommy brain, and will be likely to forget things. Packing it will allow you to input those first memories in the book as they happen, or when you have some down time!
11. Flip Flops
I wouldn't call myself a huge germaphobe, but hospitals are not the most sanitary places. If you don't have a private room you will likely be sharing the common showers with numerous women. Be sure to pack a pair of flip-flops with a good grip on the bottom to wear in the shower!
12. Adult Diapers
Don't knock it 'til you try it is the saying right? Many women experience heavier than period bleeding after giving birth. The last thing you will want to do is fuss around with bulky pads that might not be up for the task at hand. Throwing a pack of adult diapers in your bag will save you precious undies from a blood bath and their inevitable death to the trash!
13. Extra Bag
You will most likely leave the hospital with more than you went in with, and no I am not including the baby! If you stay in the hospital for a few days you will likely have visitors, and they may bring gifts. Having an extra bag to put in any gifts or paperwork in will make leaving the hospital easier, and with fewer trips back and forth to the car.

Free Printable Hospital Bag Checklist
Lists are key in preparing your hospital bag. Having a detailed list with what you should pack will help keep you organized, and lessen the chance of forgetting to pack something important.
Enjoy this 8.5 x 11 free printable hospital bag checklist I designed. Simply click the button below to download and print your copy!
DOWNLOAD & PRINT YOUR FREE PRINTABLE HOSPITAL BAG CHECKLIST
What is one thing you didn't think to pack in your hospital bag and then regretted not having? Let me know in the comment section below!