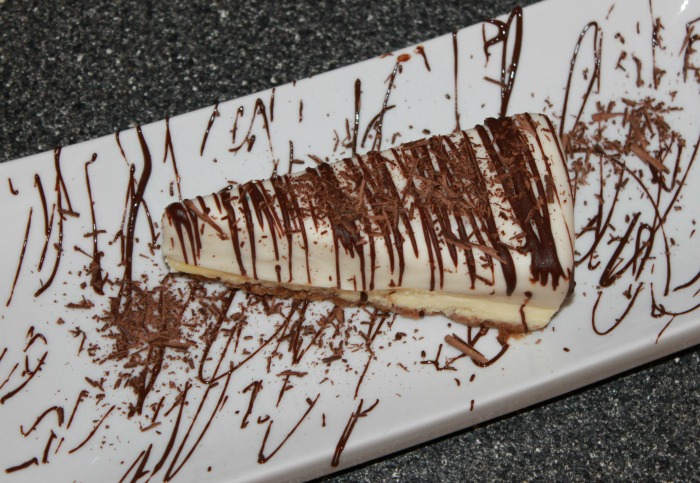 Who here LOVES cheesecake?
Who here loves creating and baking your own favourite cheesecake recipes?
Well if you answered 'ME' to both of those questions sit back and read on because you could very well have the next Kraft Philadelphia Cheesecake of the Year recipe at your fingertips!
I personally have never baked a cheesecake and I am not quite sure why to be honest, after all I love to bake and am always cooking up a storm in my kitchen, but I do love me a nice big slice of the sweet, rich and velvety goodness that a good cheesecake offers every so often. I think I will make it my next mission to start experimenting with cheesecakes in the very near future.
Thinking back over the last year I have had my fair share of cheesecakes; mini mocha cheesecakes, triple-chocolate cheesecake, maple cheesecake squares, I could seriously go on all day here. All of these cheesecakes have been delicious and nearly equal in my scale of 1 to delicious however one stands out in my mind as I sit here, mouth-watering dreaming of the next delicious cheesecake I will meet.
The one sticking out above all others has to be the delicious Vanilla Cheesecake topped with white and milk chocolate (as seen above). This rich, creamy and utterly silky morsel of heaven was a dessert made by a good friend of mine during a dinner party and I am sure we can agree that dessert is almost always the best part; well this one hit the mark. I am definitely not a huge dessert person and if you were at an event with me you would most often see me turn away sweet treats, cakes, cookies and the like because I am normally stuffed from dinner. However when I know cheesecake is on the dessert menu I simply cannot turn it down – EVER and don't even think about sharing! I will even forego seconds in order to have room for cheesecake anything and let me tell you that takes a lot of restraint because I love food period!

Starting June 2, 2014 Canadian bakers (that's YOU) will be able to submit their cheesecake recipe and image for a chance to become a national sensation and snag a very cool $5,000.00!
This amazing contest will run until Monday June 16, 2014 at 6:00pm ET, so head to your kitchen, grab those ingredients and get creative.
The first 250 eligible entrants will receive a FREE brick of Philadelphia Cream Cheese <– More cheesecake please!
The 5 chosen finalists will be flown round-trip to Toronto for the cheesecake bake off of their lives at the Kraft Kitchens
Finally 1 very lucky and amazing baker will be crowned with the title of 2014 Cheesecake of the Year, being featured in a national print campaign and if all that jazz wasn't cool enough they will also be walking away with $5,000.00!!!
In order to enter you must submit an original, festive cheesecake recipe of course made with Philadelphia Brick Cream Cheese and a photo of your finished masterpiece.
All entries will be judged by a panel of Kraft judges based on select criteria.
So now that you know all about my lust for all things cheesecake, head over to the Philly Canada website to see full contest details including rules as well as terms & conditions and of course to ENTER your cheesecake!
Disclosure: Although this post has been sponsored by Kraft Canada, the opinions and language are all my own, and in no way do they reflect Kraft Canada. Any product claim, statistic, quote or other representation about a product or service should be verified with the manufacturer, company, provider or party in question.

Aimee is a suburban mom of 3 and resides in Richmond Hill, Ontario. She enjoys sewing clothing for her small handmade clothing business, baking, DIY projects both big and small, travel, and finding creative ways to save her family money.

Latest posts by Aimee Geroux (see all)