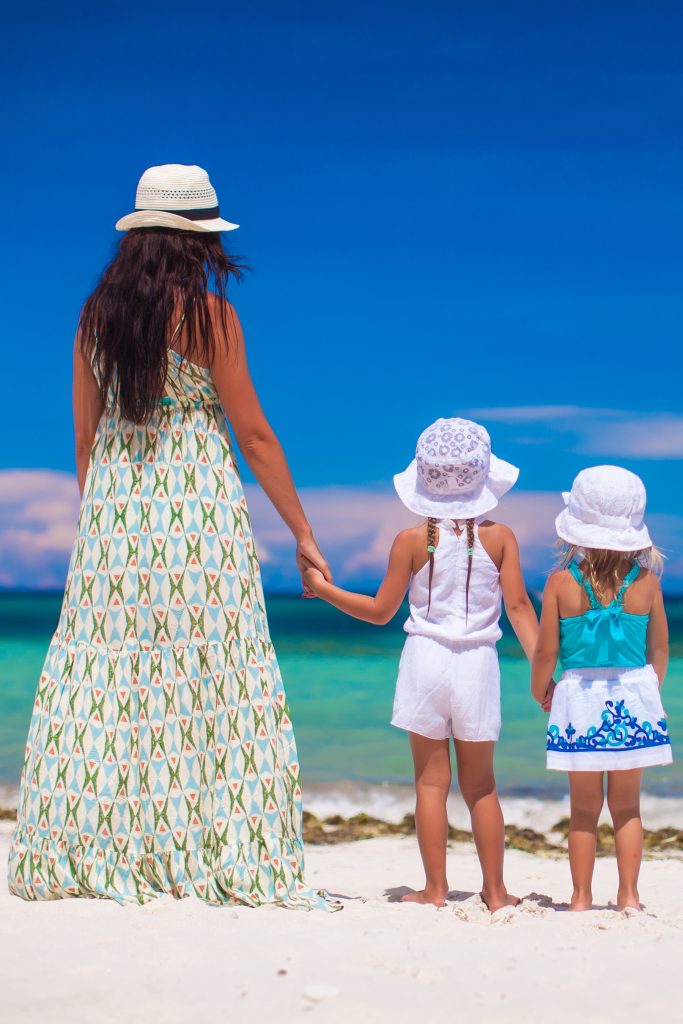 Travelling with children is stressful enough but Travelling With Children For Separated Parents can up the ante!
We surprised my two older kids with a family trip to Mexico for Christmas in 2016.
Our trip was booked for February and it would be the first year we took any of the children with us.
Bella stayed home with my mother as I was not quite ready to travel with a toddler.
My kids had never travelled outside of Ontario, let alone the country.
This meant we needed to obtain passports for the girls.
It worked out well as Steve and I needed to renew our passports too since they were expiring.
I have been separated from my older kids father since 2006.
Since we are no longer together, obtaining a passport for them would require a bit more paperwork than if I wanted to get Bella a passport.
It also means I will need to travel with more documents too.
While my relationship with their father is not perfect, we are on good enough terms that asking him for the required information, signatures, and letters was not an issue.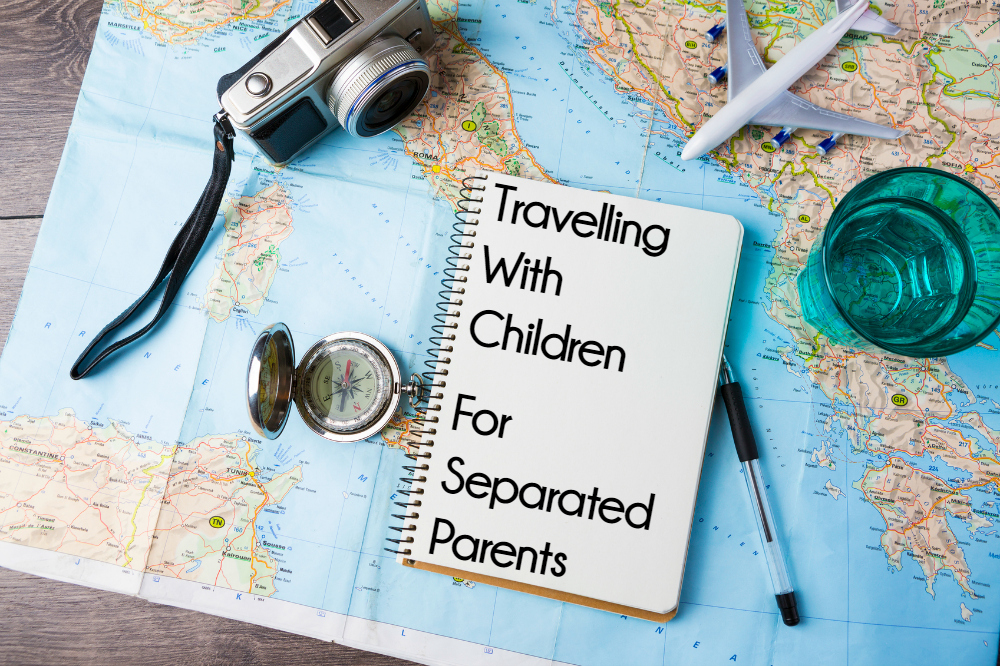 Travelling With Children For Separated Parents
Travelling with children for separated parents can be stressful.
Find out what you will need to apply for passports and travel with your children.
Documents Needed To Apply For Child's Passport
Below are the documents needed when applying for a child's passport when you are a separated or divorced parent.
Birth Certificate
All children's passport applications require the birth certificate.
In Ontario, you need a long form birth certificate.
I applied for them online and they arrived within a week or so.
Court Order For Custody & Access
When a court order exists referring to the custody of the child, only the person with custodial rights may apply.
You must provide all documents that refer to custody or mobility of, or access to the child.
If a divorce has been granted, a copy of the divorce judgment or order must also be provided.
Passport Photo
You will need to get passport photos taken of the child(ren).
These photos must be taken within 6 months of your application.
We went to our local Shoppers Drug Mart to have ours done.
Passport Application
Much like any child's passport application, both parents must sign the application.
Fill out as much of their information ahead of time and then have them fill out whatever you don't know.
You can download the application form online to fill out and print.
Guarantor
Parents will need to find a guarantor to sign the application and one of the passport photos.
The guarantor must have known you (the parent or legal guardian who is applying on behalf of the child) personally for at least two (2) years and must have knowledge of the child.
Documents You Need To Carry While Travelling
Below are the documents you need to carry when you are travelling with your child and you are a separated or divorced parent.
Passport
When travelling outside of Canada your child will need to have their passport.
Supporting Identification
Children will also need their birth certificate or citizenship card.
Legal Documents
Parents must travel with any legal documents pertaining to custody and access.
This includes any divorce papers and/or custody court orders and I suggest bringing two photocopies just in case.
If the other parent is deceased you must bring the death certificate.
Consent Letter
While this is not mandatory, it is highly recommended for any parent travelling with a child without the other parent to have a consent letter.
Though the chances of being asked for this are low, if you do not have it and are asked, you can be refused exit from the country you are visiting.
While anyone over the age of majority can witness the document, it is highly recommended that the consent letter is notarized.
Border officials will be less likely to question its authenticity if it is notarized.