Tips for Flying With Kids!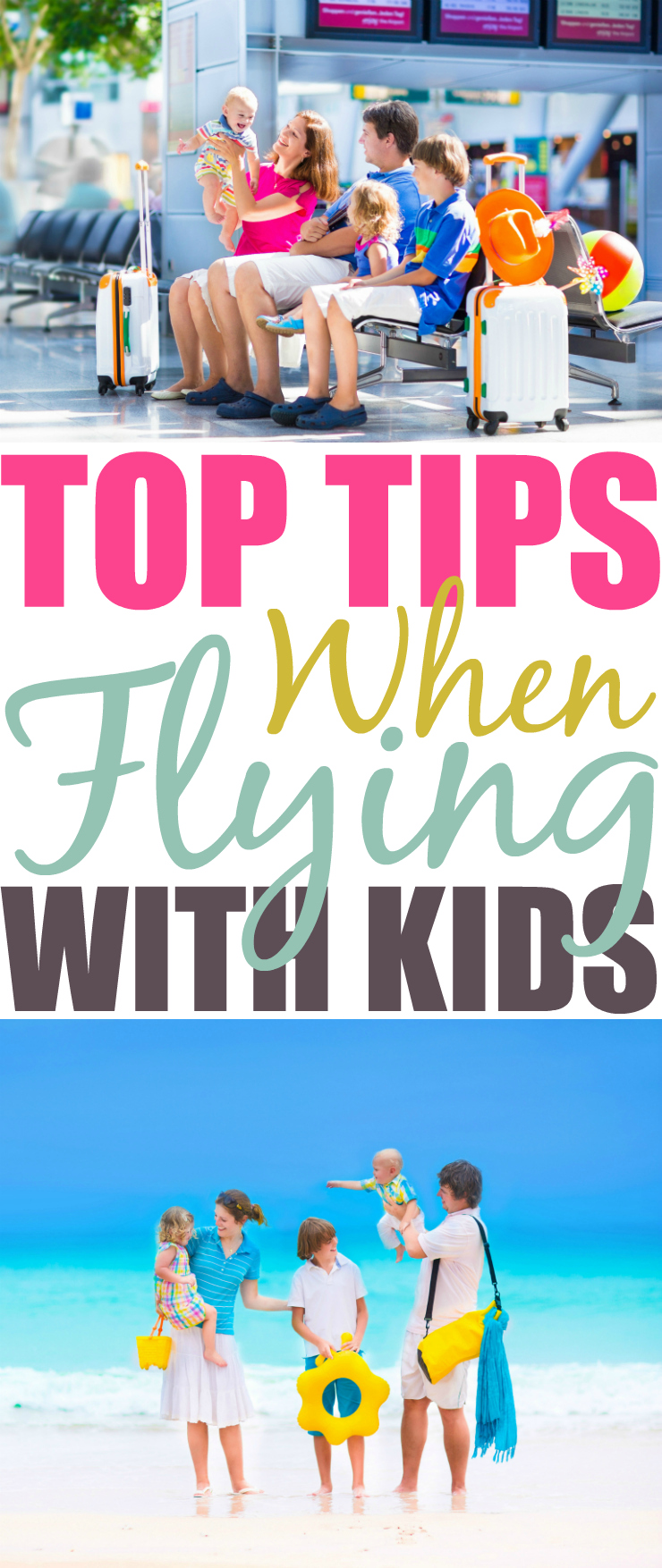 Any form of traveling with kids can really be wearing on everyone.
When you fly, you have the whole plane staring at you as your child screams for over half the flight, that right there can be embarrassing.
Getting checked in, waiting to board the plane, and then a long plane ride is exhausting for adults, no wonder kids meltdown half way through.
Finding ways to keep your child entertained and happy so everyone get off the plane happy as can be challenging at times.
I'm sharing some tips that can help you to hopefully have a smooth and peaceful flight with little to no interruptions or meltdowns.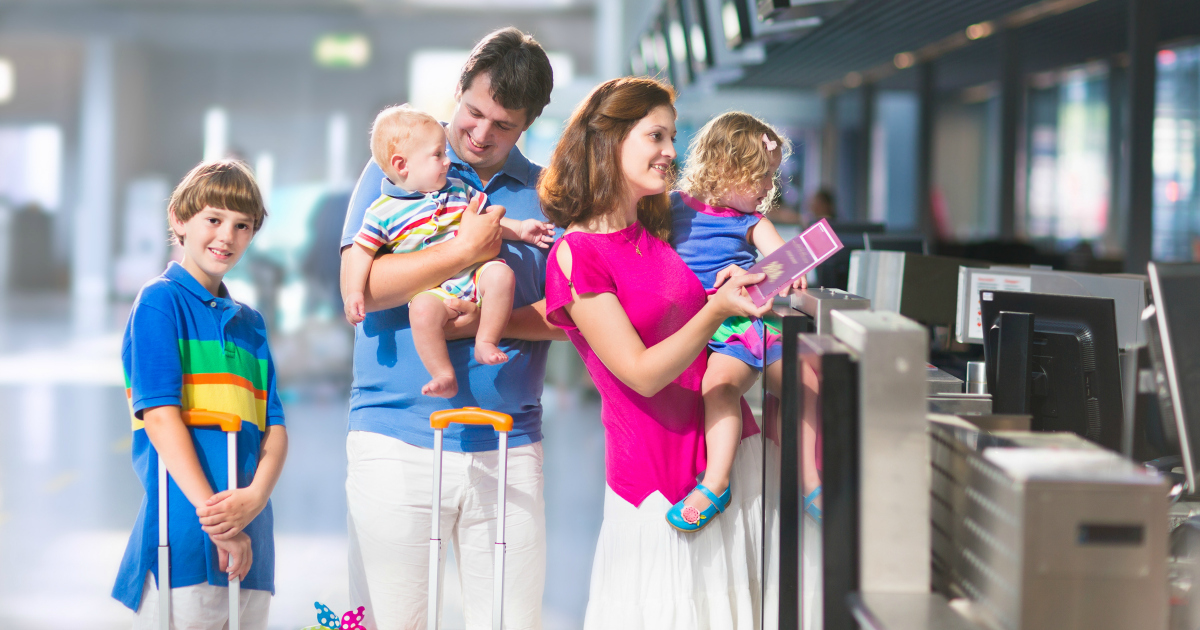 Useful Tips For Flying with Kids
If you have younger kids who are still learning to control their emotions you might benefit from these top tips for flying with kids.
Bring Activities
Make sure that when you are packing you bring some activities.
Buy small toys that are new for your child in the dollar section, card games like Go Fish, crayons, books, your child's favourite toy, etc. Anything that could help entertain your child for the plane ride.
If you are travelling with toddler or school aged children, you can also print out some fun free activity sheets to keep them busy.
Tablet Games or Movies
If you own a tablet, make sure to load it up with fun kid-friendly apps for your child.
Add on some games they have never played before to try to keep them interested.
You can even download new movies for them to watch. Having new content for them will hopefully keep them entertained longer.
New Activity Every Hour
If you have a long flight, try to work in increments.
Every half hour introduce a new activity to your child if they are seeming restless.
Whether it be a new toy to play with, a game on a tablet, snacks, colouring book, etc.
Try and work your way through the flight by offering new things to constantly intrigue them, and then keep rotating.
Snacks
If we all know kids, they can get pretty fussy and fast when they are hungry!
While you can buy snacks on the plane, sometimes waiting for them to come back to you can take a while.
Make sure you pack some snacks so you have them ready for your hungry child.
Extra Clothes
Accidents can happen and if they are learning to potty train sometimes there is a line and they can't get to the bathroom fast enough.
Just in case of an accident make sure you have an extra set or two of clothes for each child.
Consider Flying During Nap Time or At Night
This isn't going to work for every flight, but sometimes you can book a flight at night, or during a regular nap time.
Then keep your fingers crossed that your child will sleep most of the plane ride.
Granted there is risk involved and your child might not sleep at all, but for some who choose this route they have success with it.
Walk the Aisle
If all else fails, walk up and down the aisle.
Let your kids get to see new scenery and just be happy being up and walking.
It isn't ideal and could get frustrating for you, but it has been a lifesaver for many parents over the years.
Most people will realize it is hard traveling with a kid, and not be upset at you at all.
If you load up on the plane prepared, all you can do is hope for the best. You never know from one time to the next how your child will be on the plane, but if you try your best that is all you can do!
What do you do to help make flying with your little ones go as smoothly as possible?