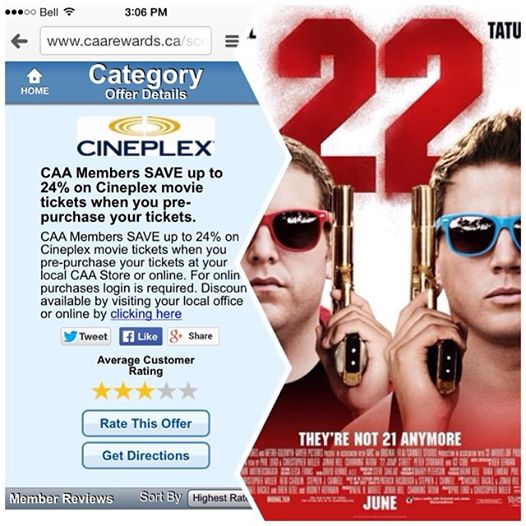 I have been participating in the CAA Spot The Partner Campaign this month sharing with you via my social media channels just some of the many ways you can save on things with a CAA Membership card.
I decided to take Abby out for some "mom & daughter" time last weekend, just the two of us to go see a movie. We browsed through what was playing and both agreed to go see 22 Jump Street <– seriously hilarious! I had already ordered our Cineplex movie tickets through CAA earlier in the month so there was nothing left to do but head out.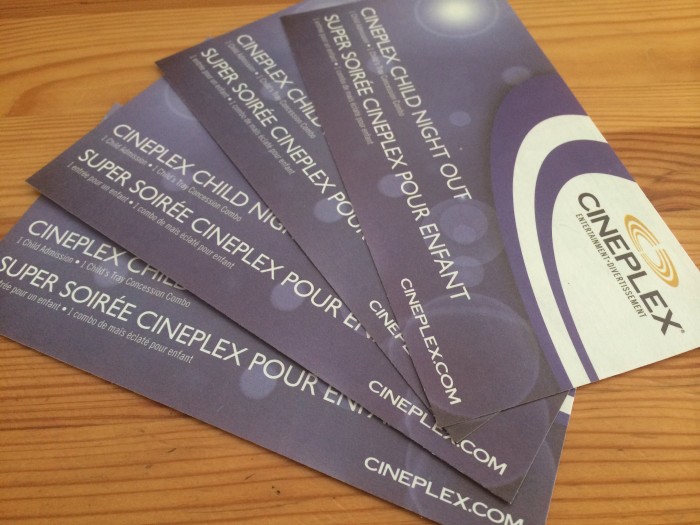 Abby used her "Cineplex Child's Night Out" ticket I had purchased her which got her admission into the movie as well as a children's tray concession combo. I love being able to order these tickets with my CAA Membership, knowing the kids can have a great time at the movies and a snack for $10.85 per ticket without me going broke is pretty fab! They also have Adult Night Out tickets for 2 adults for only $25.50 or you can just purchase regular Adult admission tickets for $8.70!
We also had the great pleasure of attending a night out at Medieval Times here in Toronto. I have to say the food was amazing, Abby and her friend Nicki as well as Steve and I had an absolute blast! Our "Red Knight" won the battle and even threw Abby a rose! Below are just a few photos I shared on my Instagram account during our time there (for more plus videos you can head to my Instagram account and check them out!)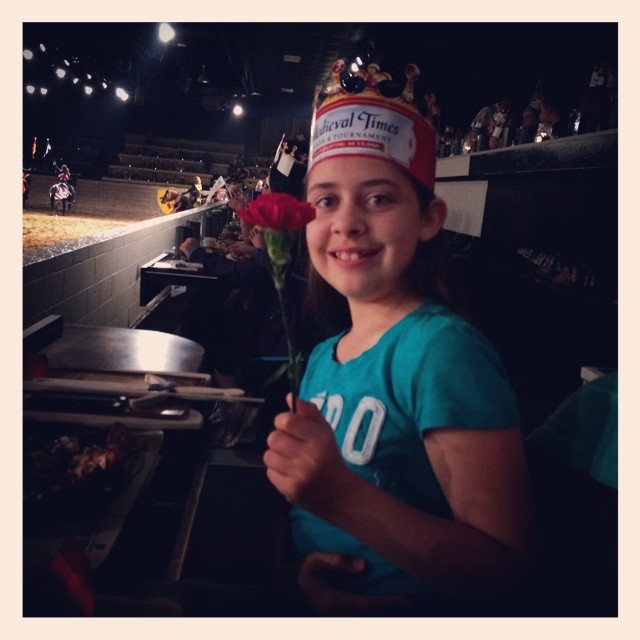 Abby with her rose our Red Knight threw her!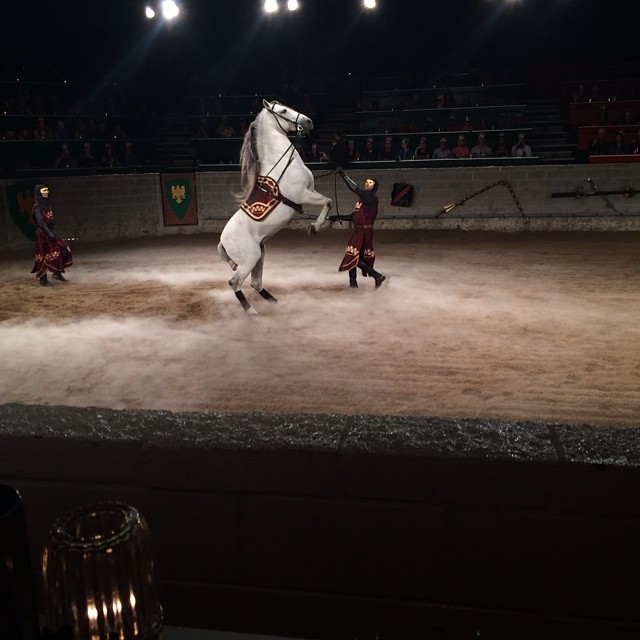 The horses were amazing, I LOVE horses and they were absolutely breath taking!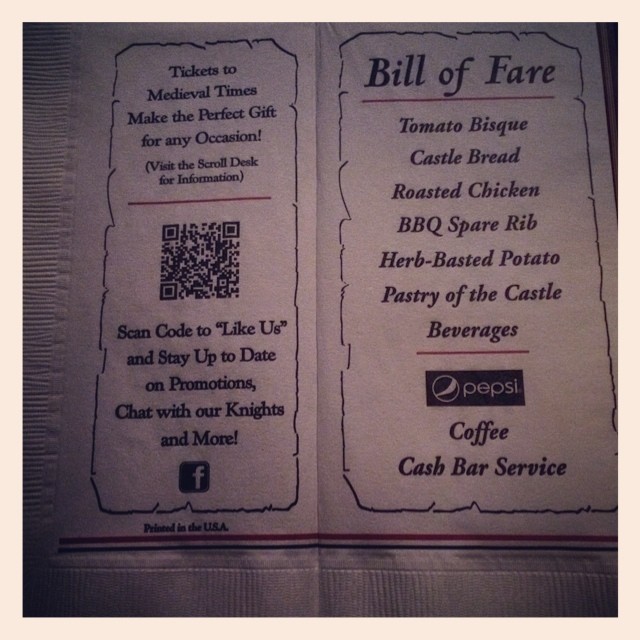 Our "Bill of Fare"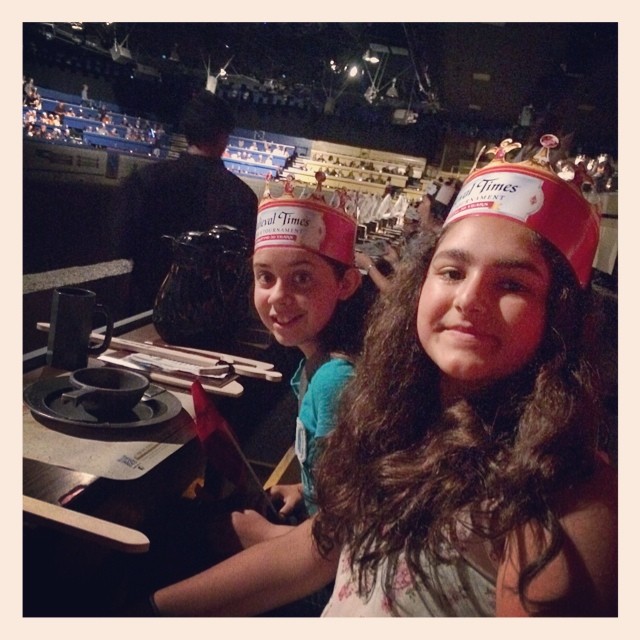 Abby and Nicki ready for the show to begin!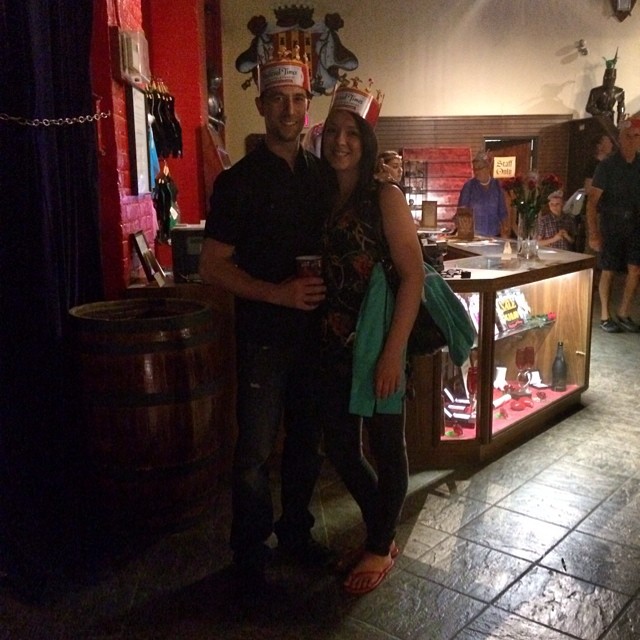 I believe this was our first night out together since the arrival of Bella and even though it was with the kids I truly enjoyed every minute!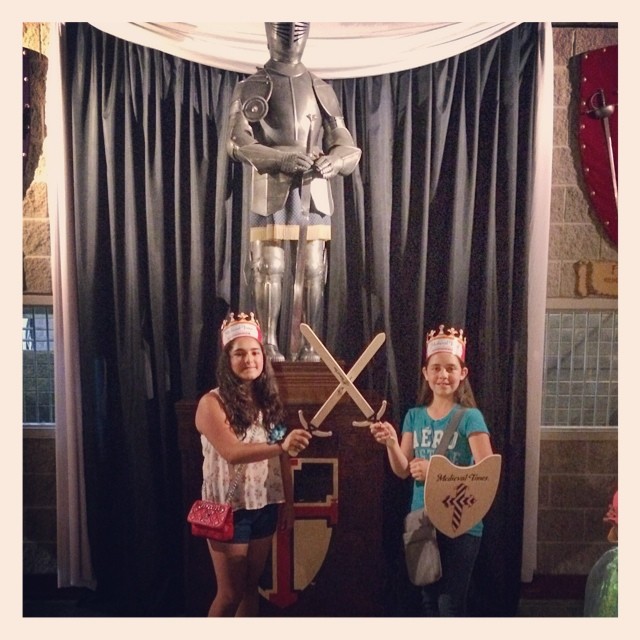 Nicki and Abby with their swords and Abby with her shield!
Aside from offering amazing peace of mind for your vehicles, even bicycles <– which is amazing for us as Steve is an avid rider and has had his fair share of times where CAA could have been used before we became Members. Some of the amazing benefits we get as a CAA Plus Member are; any cars, motorcycles & bicycles, towing service up to 200km (for up to 4 tows), FREE fuel & delivery should we ever run out of gas somewhere, locksmith for our vehicle up to $100.00, battery service, flat tire service, trip-travel insurance up to $500,000.00, road trip interruption up to $600.00 and of course all the super fabulous exclusive partner savings & rewards!
If you are not a CAA Member already, or don't know about all the awesome ways you can save with a Membership you should really go to the CAA website and check out the different types of cards (Basic, Plus and Premium) to choose which type of coverage is appropriate for you (or hubby) and then head over to their Rewards area to browse the huge list of partners!
A few of my fave partners on the list that I take advantage of regularly are; Cineplex (discounted movie tickets YAY for date nights), Canada's Wonderland (discount tickets & earn CAA Dollars®), 10% off Toronto Zoo tickets, 10% off Ontario Science Centre admission & earn 2.2% in CAA Dollars®, earn up to 3% in CAA Dollars® at Husky gas stations on fuel, in-store merchandise and car washes <– Steve washes the van a little too much and during the ice storm this past winter when we lost our power for 5 days we saved on our hotel by being CAA Members. Of course I cannot forget to mention that I love saving 10% at the Gap Factory Store, Banana Republic Factory Store and Payless Shoesource. It certainly helps with kids who grow like weeds in my garden!
I cannot tell you how important I feel it is to have a CAA Membership card; I honestly think everyone should have one. If you are like me and don't drive then buy the Membership for the hubby, have the peace of mind he's covered if he gets a flat while you can use your CAA Membership card to shop, save and earn CAA Dollars®.
If you are not a CAA Member yet I highly suggest checking it out, peace of mind having Roadside Assistance, Insurance and Travel while getting exclusive discounts and offers, need I say more?
Check out all the amazing CAA Partners and Special Offers just waiting for you to save & earn rewards.
Learn more about the CAA membership and join by purchasing yours today!
Disclosure: I am participating in the CAA Spot the Partner Campaign and although this post has been sponsored by CAA South Central Ontario, the opinions and language are all my own, and in no way do they reflect CAA South Central Ontario. Any product claim, statistic, quote or other representation about a product or service should be verified with the manufacturer, company, provider or party in question.