Peanut Butter Pumpkin Homemade Dog Biscuits Recipe!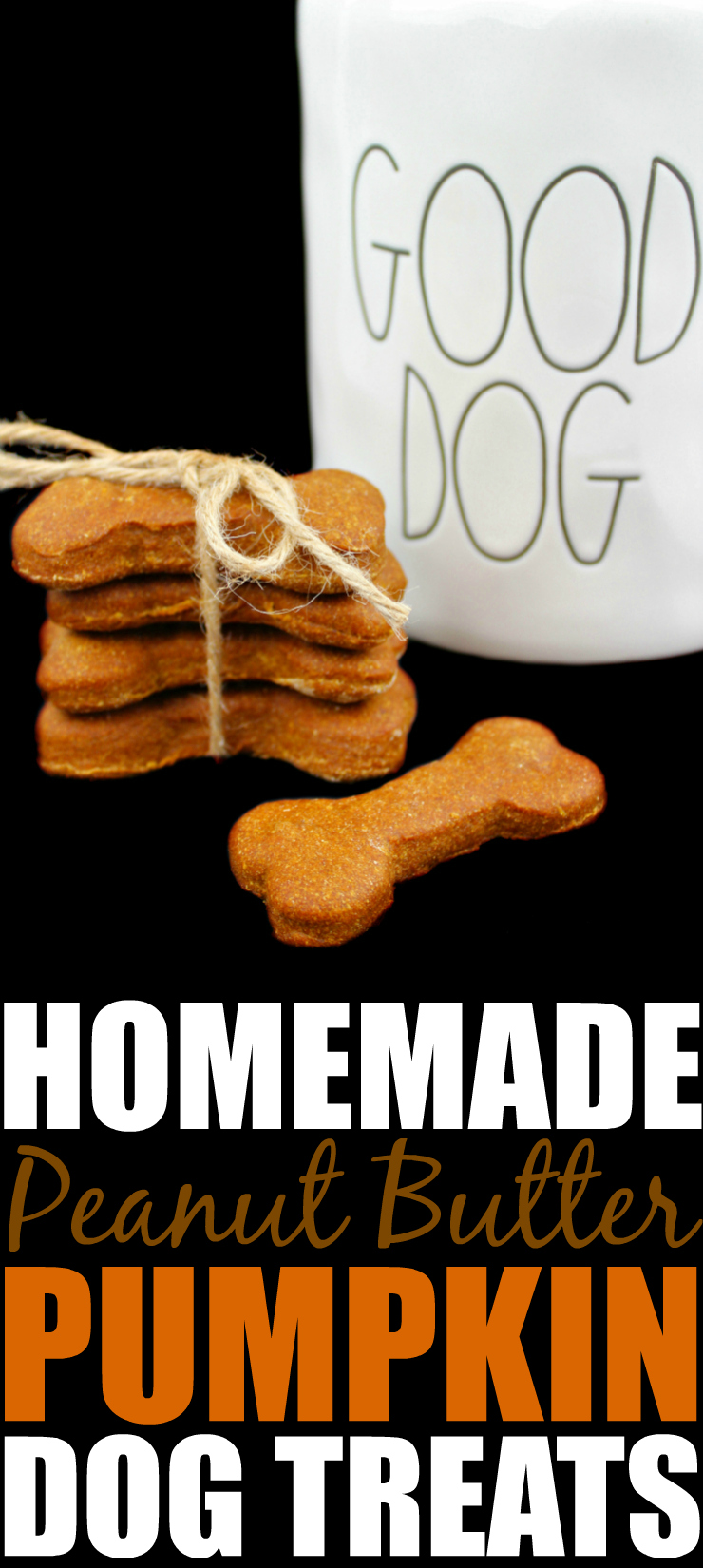 How often do you bake up a treat for your pet? I feel like we don't think about baking for our pets like we do our human friends and family.
Raise your hand if you are guilty of this, I know I am.
I'm forever baking goodies for Steve and the girls, but I rarely remember that our dog loves homemade treats too!
You might be wondering if I have a new puppy. I know I often talk about our cats Reggie and Kiki, but we also have a 5-year-old dog named Dash.
The reason he is less likely to pop up on my Instagram stories is because he lives in the basement with my mom. He rarely gets the spotlight because I don't hang out downstairs much and he is not allowed upstairs.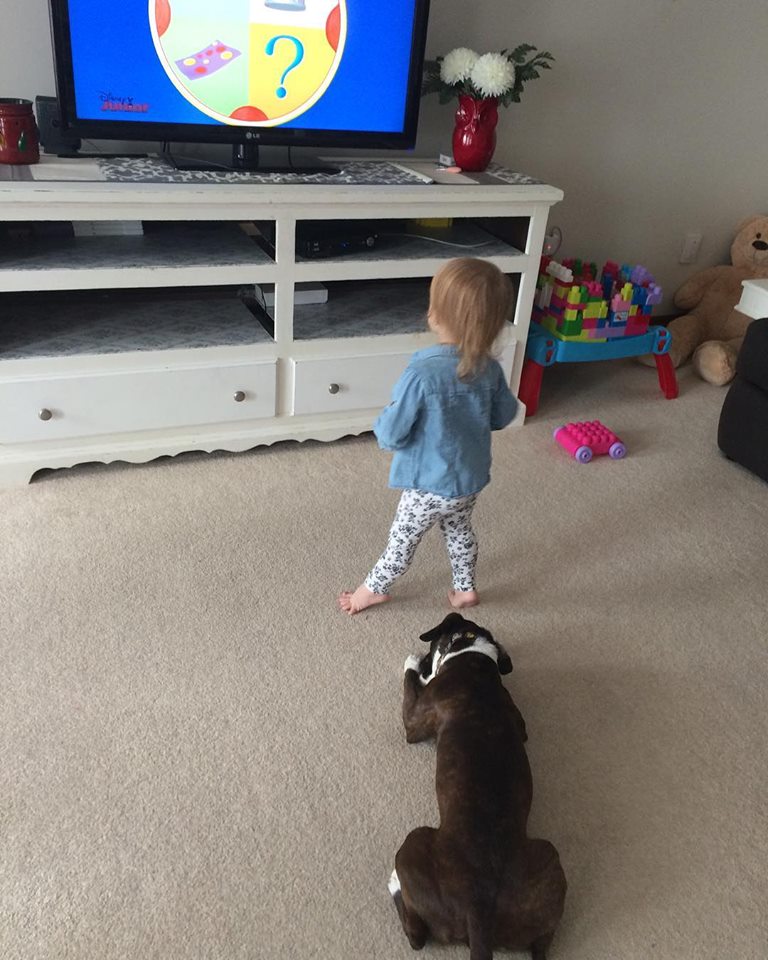 Except for a few times I let him up after putting Reggie away.
He is kind of crazy and likes to destroy things. Every Christmas it is a game to find a toy that he won't demolish (a.k.a eat and destroy) in a matter of minutes. We fail every year. He is also too hyper for the cats!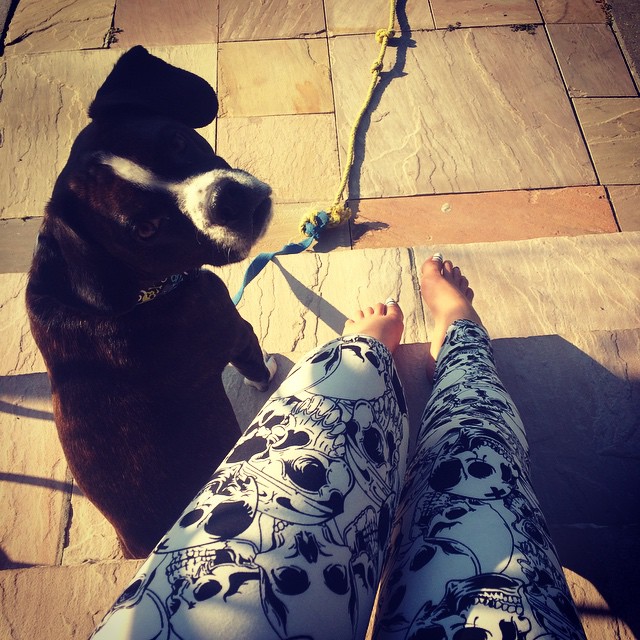 But we like to hang out when it is nice outside!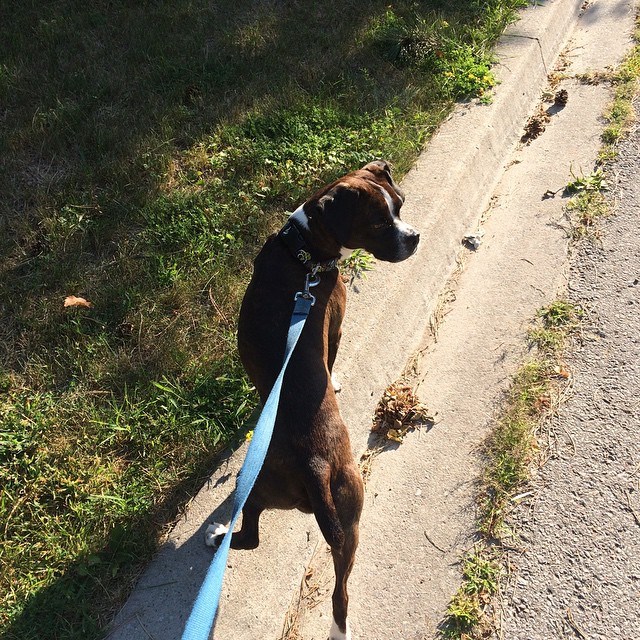 Explore the neighbourhood.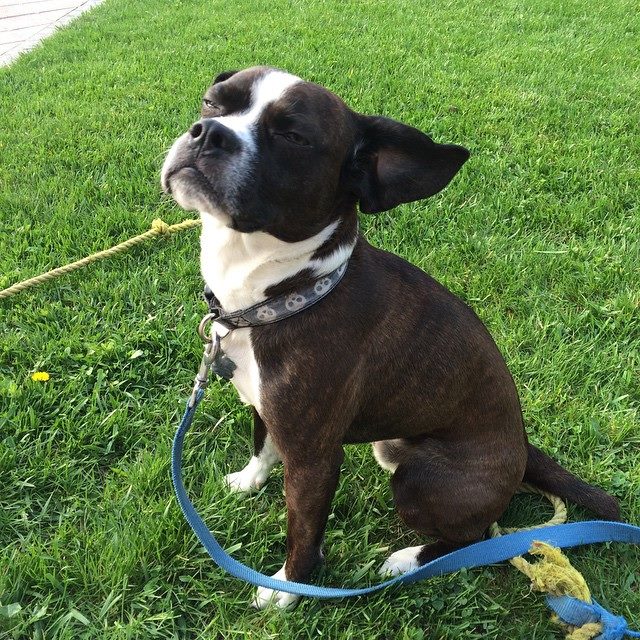 And enjoy the summer breeze!
Homemade Dog Biscuits
Making your own homemade dog biscuits is easier than you think. With some simple ingredients and a little bit of love, your pet can enjoy some delicious treats.
It's a great way to cut back on the processed treats that can be not as healthy. You can reward your furry friend without guilt because you know exactly what is in them.
Peanut Butter Pumpkin Homemade Dog Biscuits
Are you ready to whip up your pal a delicious batch of my peanut butter pumpkin homemade dog biscuits? Follow along below with the easy step-by-step photos and then find the full recipe with ingredients and instructions below!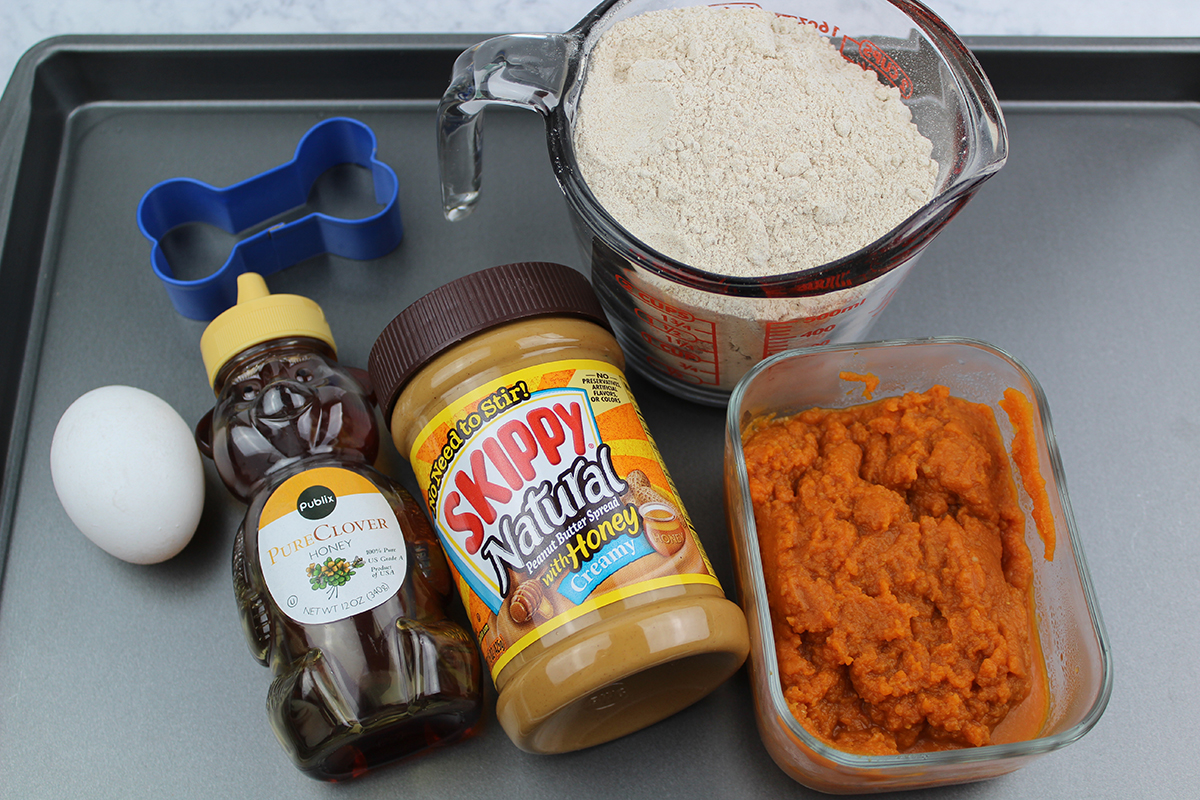 Gather your ingredients and supplies.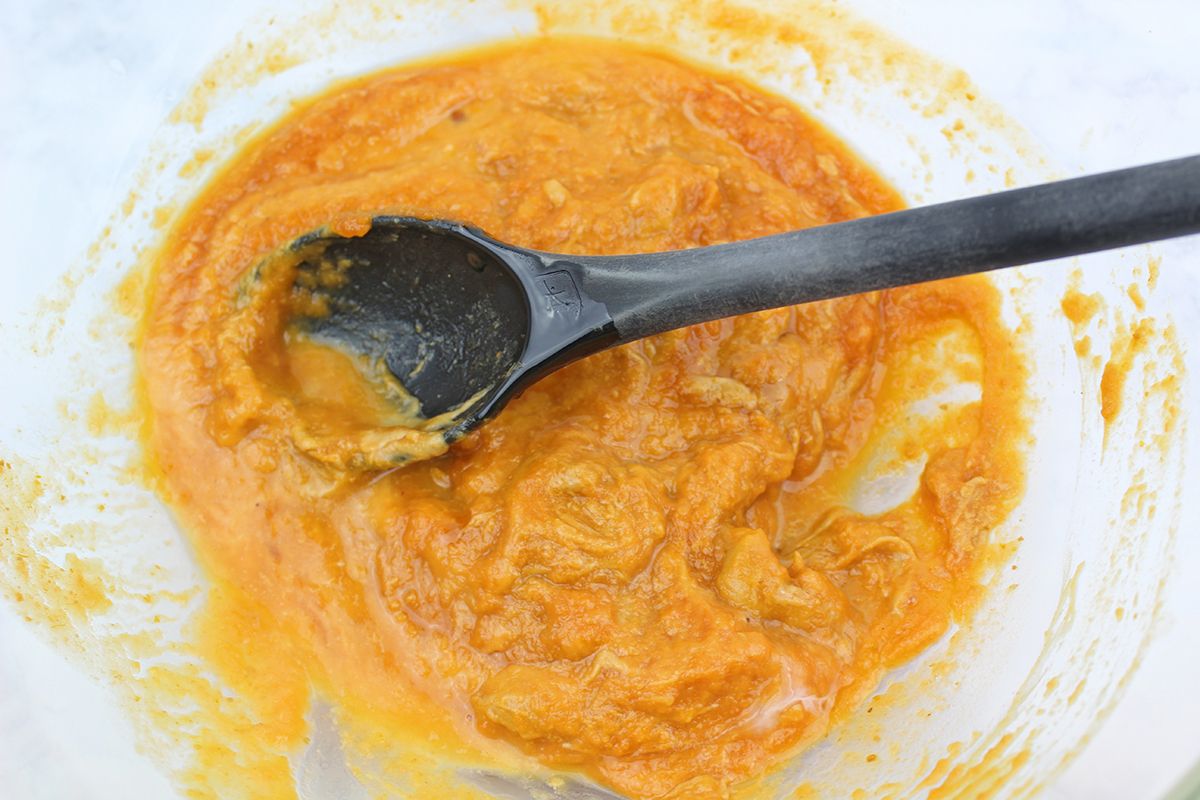 Combine the peanut butter, pumpkin, egg, water, and honey.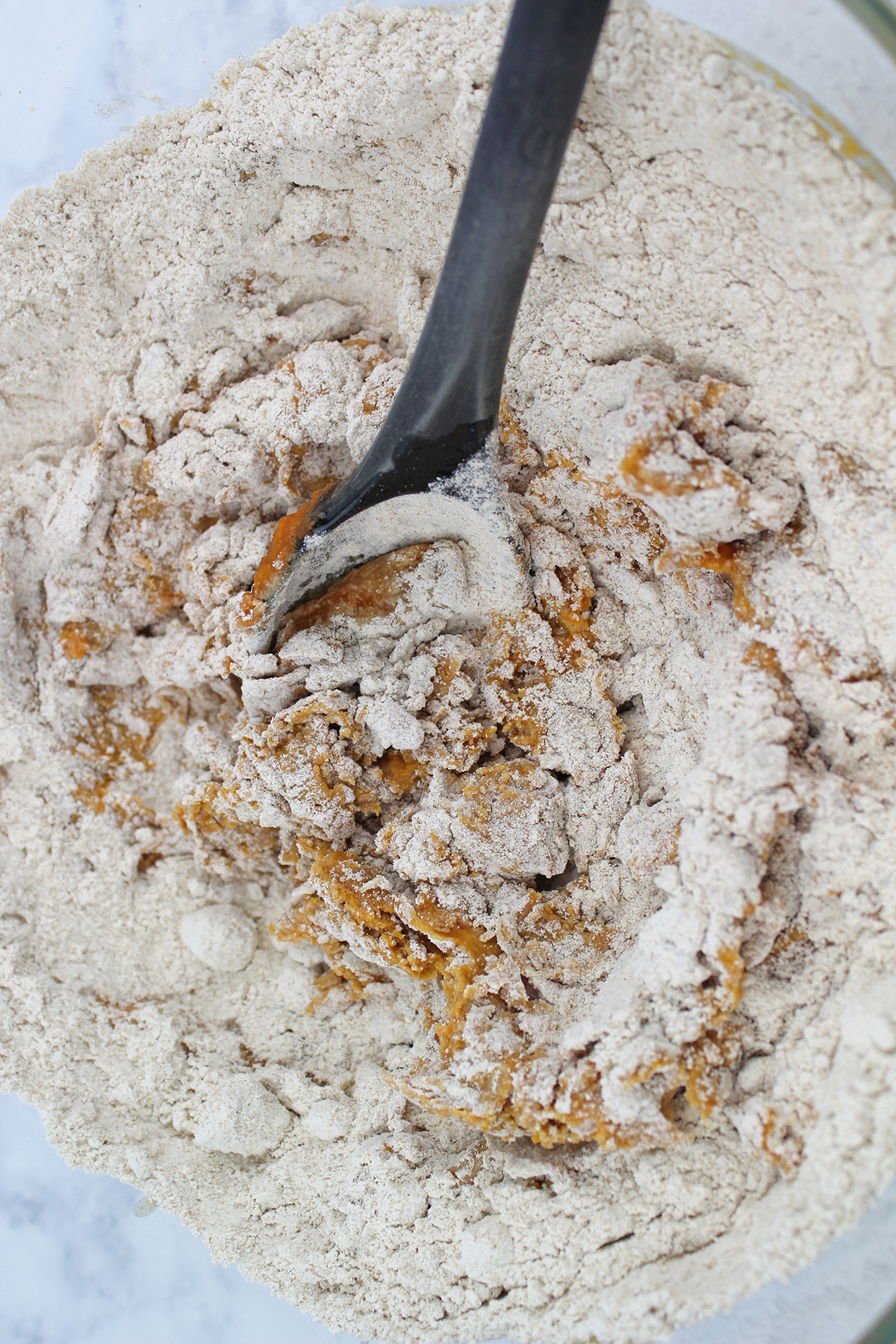 Slowly add in the flour, beating until you form a firm dough.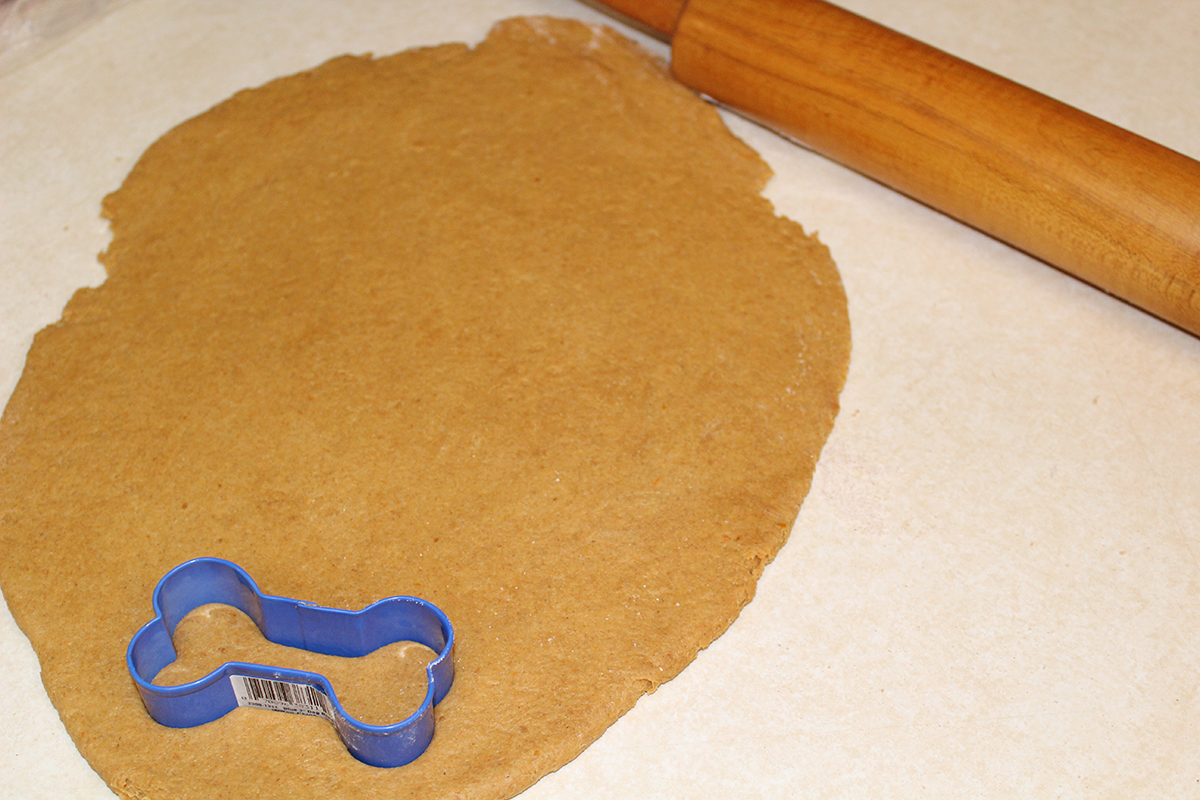 Using a floured surface and rolling pin, roll out the dough.
Next, cut the dough using a dog treat shaped cookie cutter.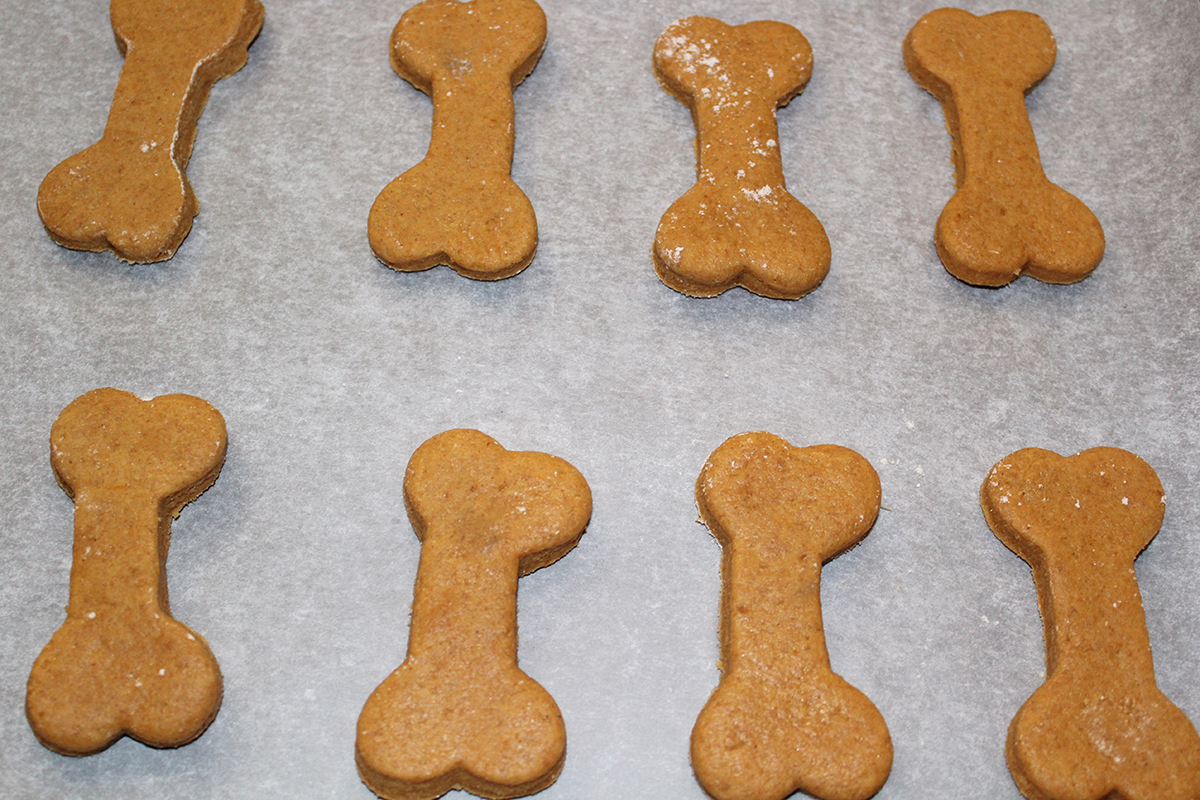 Place on a parchment lined baking sheet and bake in the oven. Once done turn off your oven and let them dry overnight.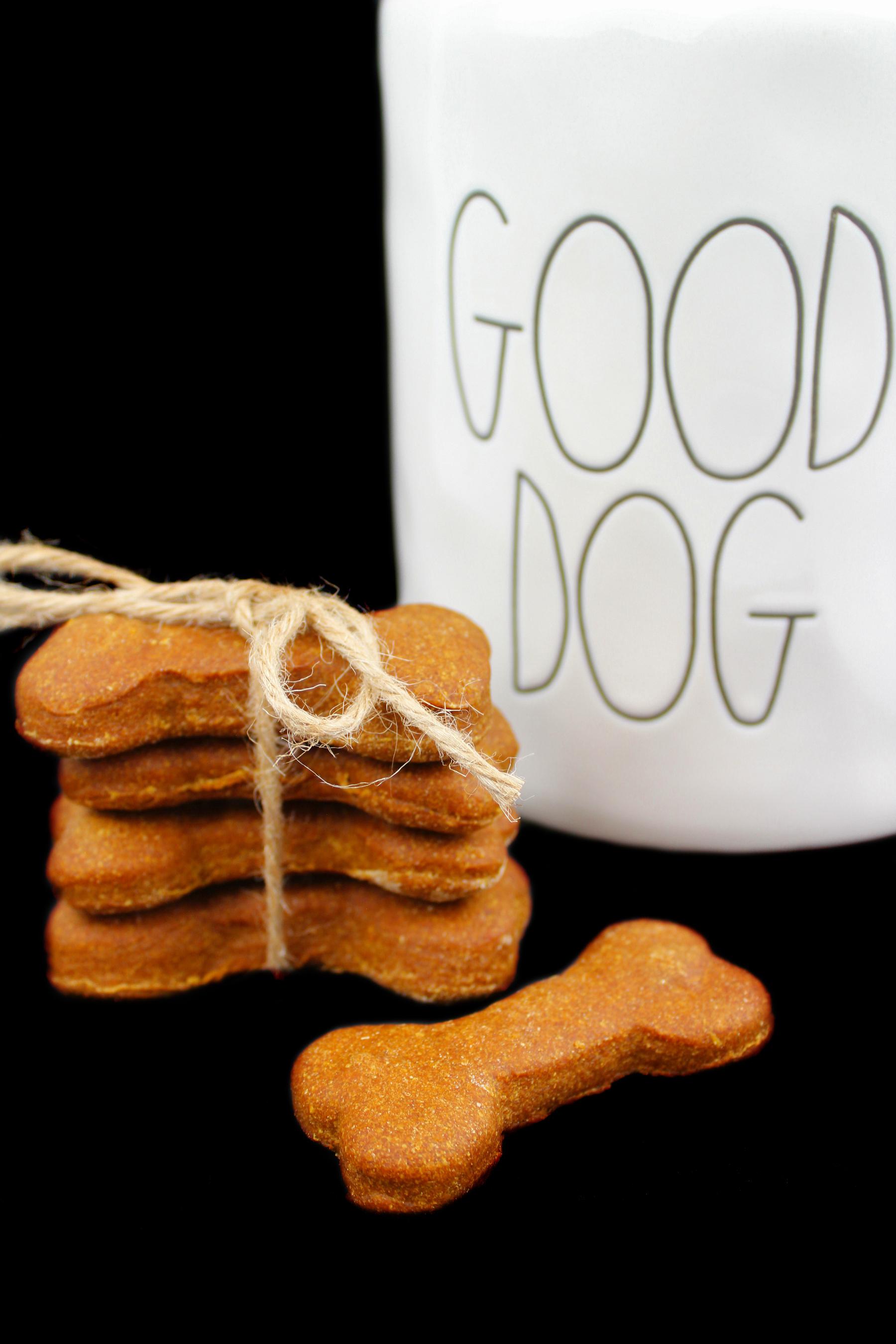 In the morning wake up to perfect guilt free dog treats for your furry friend!
Print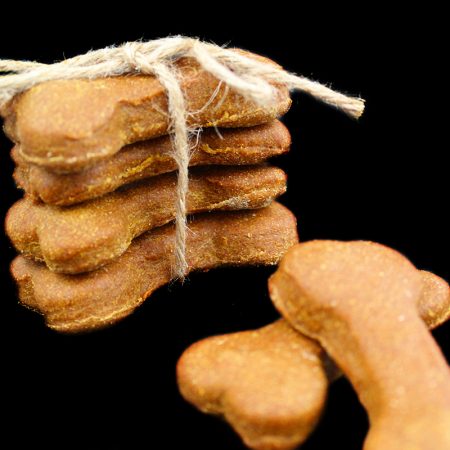 Homemade Dog Biscuits
---
Ingredients
½ cup creamy peanut butter, not natural
½ cup canned pumpkin
4 tbsps honey
2 cup whole wheat flour
⅓ cup water
1 medium egg
---
Instructions
Preheat oven to 300 degrees.
In a large mixing bowl combine the creamy peanut butter, canned pumpkin, egg, water and honey. Combine well.
Slowly add the flour to the wet ingredients. Beat with a electric mixer at medium speed. Beat until a firm dough forms.
Flour a flat surface and a rolling pin.
Roll dough out to ¼ inch thick.
Cut dough into biscuits using your favorite cookie cutter.
Place biscuits onto a cookie sheet and bake for 50-60 minutes.
Turn oven off and allow biscuits to dry in the oven overnight.
Let your dogs enjoy them, guilt free!
Know someone who loves their dog enough to bake them some treats? Click the share buttons below to share this recipe with them!